In this quick tutorial, we will show you how to embed Facebook, Instagram or Twitter feed on your Squarespace website. This means that you can use EmbedFeed as a feed widget for Squarespace or any similar web builder that allows embedding code.
In this example, we are going to use the Instagram Hashtag Feed (you can also use Facebook or Twitter).

Before you begin:
Make sure you've already created your Hashtag feed in your EmbedFeed account.
Once you have generated the feed you just need to copy the provided code (as shown in the image below)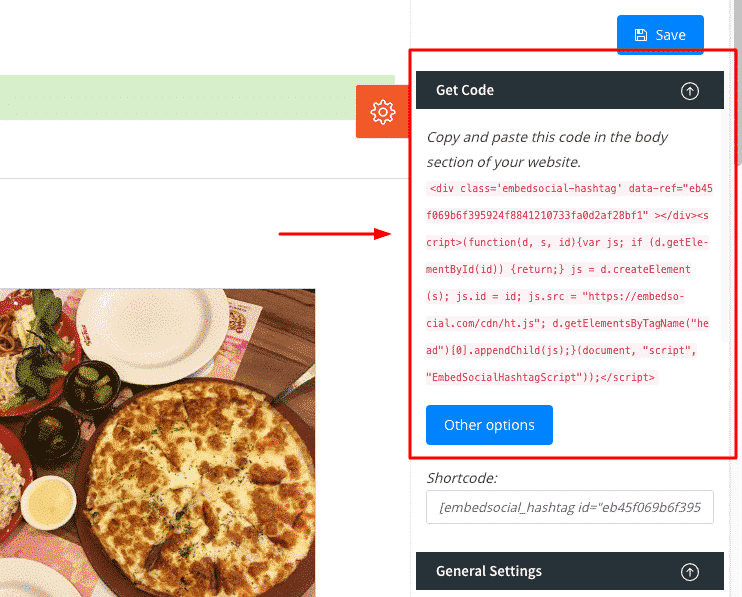 Embedding your Hashtag feed in your Squarespace website
You can watch the video or follow the instructions outlined in the text below:
First, log in to your Squarespace account and navigate to My sites and click on the website where you want to display the feed. Here are the steps on how to create the Hashtag feed page:
Once the config screen opens, on the left side menu click Pages and open the page you want to edit
At the top right in the dark header of the block section, just click the plus + button
In the popover click the content block 'Embed'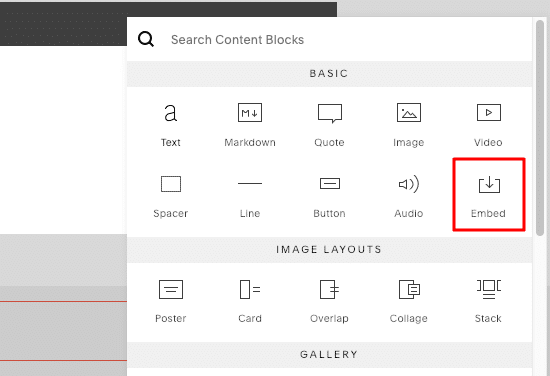 A popup will appear where you will need to click the code icon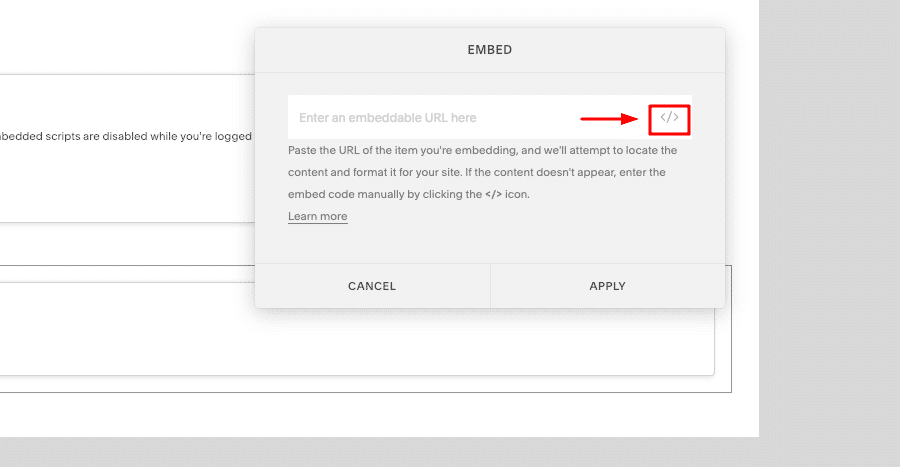 And in the blank code space just paste the code that EmbedSocial provides, and click on 'Set'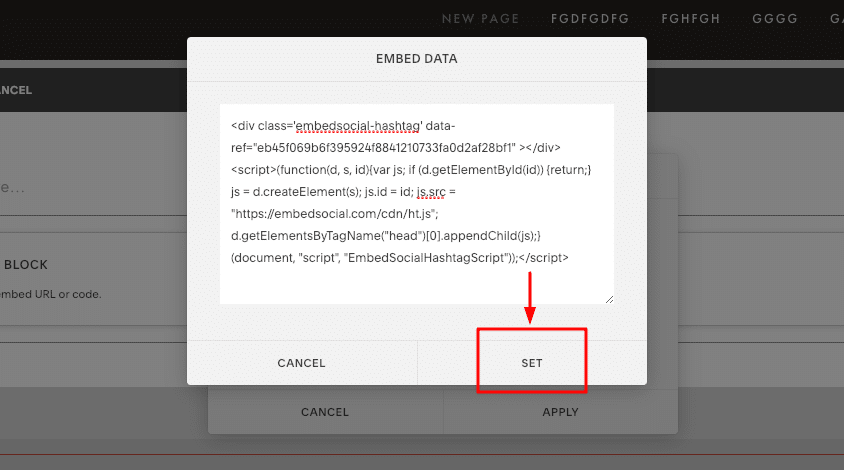 The last step is to click on 'Save' on the top left corner.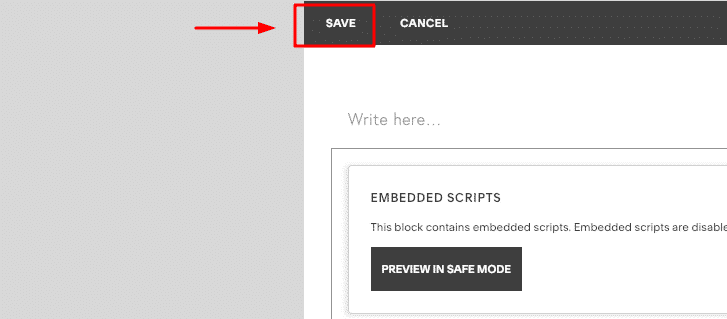 That's it.
Please feel free to reach out to us about anything at any time.
Thanks!