How to Embed Twitter Hashtag Feed on Your Website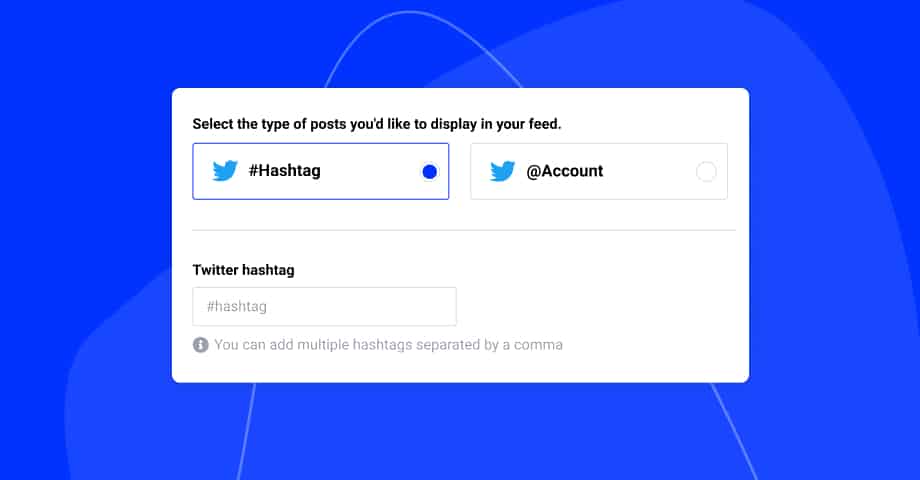 The EmbedFeed user-generated content platform supports Twitter hashtags and enables you to generate Twitter posts that are tagged with a specified hashtag, extending its functionality as a full Twitter aggregator.
Furthermore, the system creates a specific code that you can embed the Twitter hashtag feed on any website showing Tweets in a web widget.
The main benefit of having a Twitter timeline on your web pages is the easy showcase of real-time social proof that leads to more conversions.
In this relation, the embedding of the Twitter widget is easy and simple in any web builder, such as Wix, Squarespace, Shopify, Weebly, or WordPress websites, and does not require any specific integrations. It works with a simple copy/paste in the HTML of the website.
In this step-by-step tutorial, we will show you how to create a Twitter hashtag widget that contained Twitter content that is published with a specified hashtag. (For creating a Twitter account timeline widget, click here.)
First, you need to log in to your EmbedFeed account or start a free trial if you still do not have an account.
Once you are in your account, just follow these steps:
1. Go to 'Sources', click 'Add new source' and choose 'Twitter'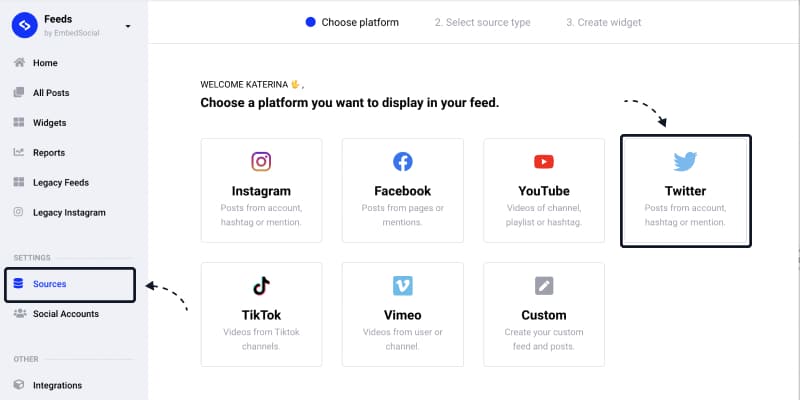 2. Choose 'Twitter hashtag', type the hashtag in the input field and click 'Next'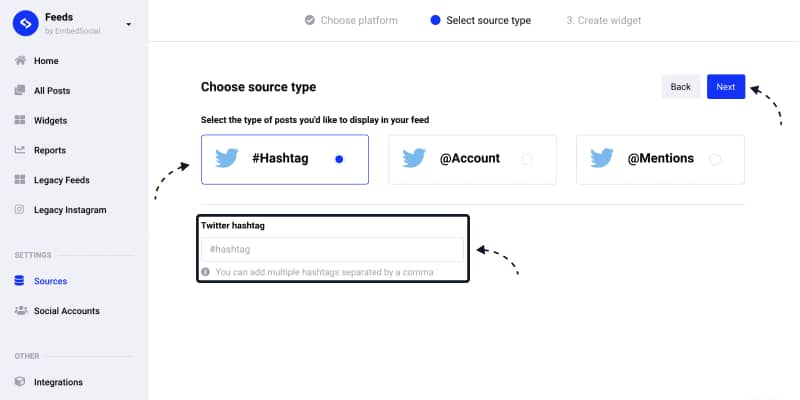 4. Choose widget layout and click 'Create feed'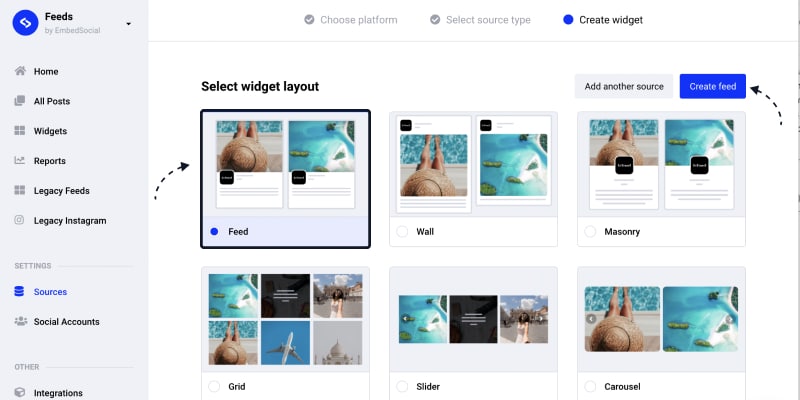 5. The system will generate the hashtag posts, and in the editor, you can continue to customize the Twitter widget
6. To embed code on your website, you will just need to Copy/Paste the provided code in your website body section. The embeddable code is provided in the feed's Settings panel, as shown below: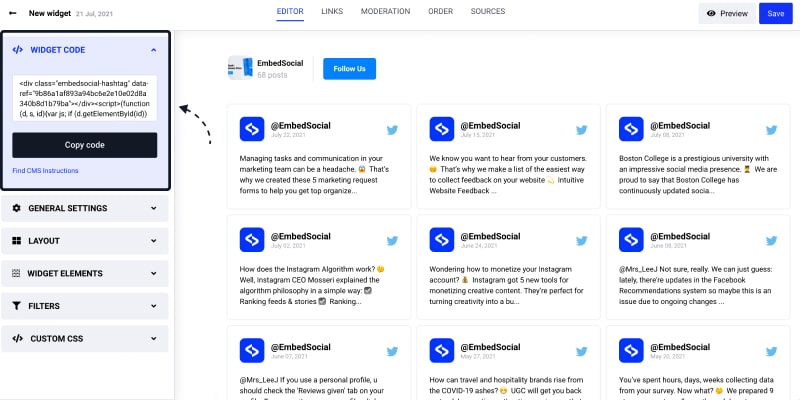 That's it.
Watch the full step by step video below:
The EmbedFeed platform is more than just a Twitter feed widget. It's a full social media feeds aggregator which means you are able to embed social media content from different social media networks. You are able to embed Facebook feeds, TikTok Feed, and also entire Instagram feeds. You can sign up for the free social media aggregator or get a plan at affordable pricing that includes options to choose different templates, curate, customize, apply your own CSS, etc.
To embed Twitter hashtag feed or other social media feed widgets, sign up below for a free trial.
The #1 Social media aggregator
Try EmbedFeed and embed Instagram, Facebook, Youtube, or TikTok feeds on any website, like a PRO.
7 days free trial · Easy setup · Cancel any time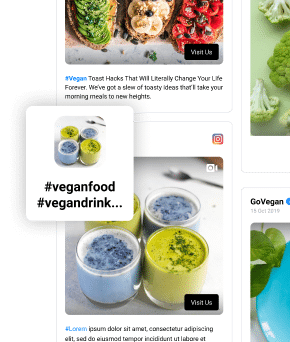 Definition:
Social media aggregator
is a tool that generates posts published on social media networks and help analyze, moderate and display on your website.