In this Instagram FAQs blog post, we've put together a bunch of commonly asked questions that Instagram users send to Adam Mosseri, who kindly answers them every Friday. We think this is a great way to share information because it comes directly from the top source you can think of.
Plus, it's perfect for those who missed Adam's Instagram stories since they can now find all the answers in one spot.
We genuinely hope this helps small businesses like yours better understand how to manage your Instagram presence and learn new ways to grow it. Enjoy!
Instagram Growth Q&A May W1 2023
Here are this week's Instagram Stories Q&A shared by Adam Mosseri:
Voice Notes: Yes or No
Seems like a good idea. Certainly one worth considering. Right now that we are testing music notes, which I'm also excited about.

Adam Mosseri, CEO of Instagram
What's your face app right now, aside from IG?
Not a particularly fun app per se, but I'm a really heavy Notes user. Specifically, I use an app called Notion, and they've integrated some of the more interesting large language models, ChatGPT-type things too. So I use it to organize all my information, and it is one of my favorites. Shout out to the Notion team.

Adam Mosseri, CEO of Instagram
What was CardiB feedback and will you implement it?
She actually wanted us to show play counts on videos the same way we show light counts and you can see them by the way if you go to the profile under the Reels tab. But she wanted to show them everywhere. Let me know what you think. Do you want to see play counts on videos?

Adam Mosseri, CEO of Instagram
Should I use stories or feed to reach my fans?
For most people, it's best to use both. Use feed for the big things, the things you want to make sure everybody sees or as close to everybody as you can reach, and then Stories for the more behind the scenes type. Everyday content, photos and videos. That's how I try to use it, that's how That's what I hear tends to work for most creators.

Adam Mosseri, CEO of Instagram
How is generative AI going to be implemented in Instagram?
Generative AI is moving quickly, both on the tech side with our Labs but also on the image side. I'm really excited about a bunch of potential ways that it can have creators do what they do. There are also lots of big concerns and questions to consider and answer. So, more to come.

Adam Mosseri, CEO of Instagram
Easiest way to start making money as a creator?
I don't know if there's any particularly easy way to make money. It's obviously something you ought to work for, but a couple different things if you're more of an expert, so you know something like parental advice or coffee advice or something that there's a group of passionate people interested in, often subscriptions are a really great way to make money.

Whereas if it's more broad appeal type content, I think it's more interesting to look for branded content type deals, which is what we're building to create a marketplace. But there's a range of options and we're going to continue to experiment with a number of them.

Adam Mosseri, CEO of Instagram
Elevator pitch to a creator to be on IG … go!
There are a lot of great platforms out there for creators, and I think more and more companies are realizing how important creators are. They're going to invest more and more over time. But if you want to reach a global audience, unless you are a long form video creator, I think we're the best option because we're going to continue to focus on creators more than any other platform does. And I think we're going to try and evolve as the world evolves too, which can be bumpy at times. But I think it's going to mean that the overall pie is the biggest for creators.

Adam Mosseri, CEO of Instagram
Instagram Growth Q&A April W4 2023
The Instagram Stories Q&A by Adam Mosseri with the most important stories saved in the story widget below:
Does IG use AI?
Yeah. We use a lot of AI, but we particularly use it for ranking, trying to better guess what people are interested in with sort of an educated guess based on what you've interacted with in the past, who you've interacted with due to the like photos, Reels, etcetera. But it has driven a lot of the improvements to Instagram over the last few years.

Adam Mosseri, CEO of Instagram
How do I find what's trending on IG?
A lot of different ways., I look at Explore like the rest of you probably do, but we also try to review what is the top content in any given country on some regular basis so we can look for trends, problems, opportunities, and things of that nature. So always trying to get a better sense of how people are using the platform.

Also, a lot of DM's, a lot of DM's to creators.

Adam Mosseri, CEO of Instagram
Can we edit our grids yet?
You can actually already pin up to three posts to the top of your grid. So if you go to your profile and you long press anything in your grid, it will be an option.

Or if you actually go to that photo or video and then you go to the three dots in the top right and tap that, you'll see another option that says 'Pin to profile,' which allows you to decide what shows up at the very top of your profile when people check you out.

Adam Mosseri, CEO of Instagram
Are people using digital gifts?
Digital gifts are still being tested, but yet they're being used. Actually, they seem to really inspire creators to create more content, not necessarily because they're a lot of money, but because it just gets people excited to engage with their followers.

Adam Mosseri, CEO of Instagram
Can I see who blocked me?
No, you cannot see Who blocked you?

On Instagram, the whole point is that you should be able to protect yourself from someone by blocking them, and If you could see that if there was a place to go to see that would kind of undermine the whole purpose.

Adam Mosseri, CEO of Instagram
Do people like Meta verified?
Seems like a good way to give more people the option to verify their identity, to protect themselves against impersonation, and to get some more customer service, but we'll see how it goes.

It actually has been, after an initial pretty negative reaction in the first Test, perceived particularly well in the US. It's growing the way this is long retention; seems healthy, and I have actually been excited about how it's been going over the last month or so.

Adam Mosseri, CEO of Instagram
Why haven't you fixed Instagram reach?
Contrary to what you might have heard, it's actually in our interest to get people as much reach as possible, as long as people are actually interested in that content. The more people who want to see your content, who get to see your content, the better for us because the more they're going to use Instagram. Actually, that's why we rank, which is a common misconception. When we rank content, people tend to use the platform more, which increases the overall pie, and average reach goes up. The thing you have to remember is – most people who follow you might not even open up Instagram on a given day, so by the time they come on Instagram, your content might have gone down when you got pushed out by other people's content.

And most people follow way more accounta than they have time to keep up with, so they can only reasonably see a small percentage of all the things that they might see.

Which again is why we rank, so we are trying to increase reach.

Adam Mosseri, CEO of Instagram
Instagram Growth Q&A April W3 2023
The third week of April brings interesting questions about Reels and the latest features on scheduling Instagram posts within the app. Here are Adam Mosseri's answers to these questions. Here are the videos embedded in a story widget below:
Q1: How do you add songs to feed posts?
So you can add a song to a photo while going through the photo upload flow.

So after you pick the photo and doing any of the edits you want, when you get to the screen where you have a caption, if you look down you'll see an option to just add music right there. Check it out.

Adam Mosseri, CEO of Instagram
Q2: Should we use the trending tools on Reels or create our own trends?
Certainly not required, but I think if you're feeling blocked and you actually want to make something, going to Trending is a good way to get inspired, to see what's going on out there, what's working, and maybe come up with your own riff on one of those ideas.

Adam Mosseri, CEO of Instagram
Q3: How many links can I add in bio?
As of this week, you can add up to five links in your bio. The first one will be visible and others you'll have to tap to get to.

You can also set names for each of those URLs. You have a title that's separate from the URL itself, so check it out if you like to link to things from your profile.

Adam Mosseri, CEO of Instagram
Q4: What's your fav tool to create Reels?
I'm really excited with this stacked timeline UI can do to make it easier to create wheels in the future.

You can imagine not only being able to separate the video and the audio, but you could have lines for your stickers, for your text, for anything else that you're using to make it much easier to see and manage all of the elements in a Reel in one place and then adjust them as you see fit.

Adam Mosseri, CEO of Instagram
Q5: Why is the scheduling option gone in Australia?
The ability to schedule posts should actually be available in Australia.

We're still working to extend it from professional accounts to just regular accounts as well.

Don't have an ETA on that yet, but hopefully soon.

Adam Mosseri, CEO of Instagram
Q6: Do you rank different stuff at different times a day?
It's important to understand that we don't rank content before you come to Instagram. When you come to Instagram, when you open up the app, that's when we look at all the things that you might see and we try to figure out with an educated guess what is most interesting to you. Now, we do consider what time of day it is.

So if you tend to like certain types of things in the morning and different things in the evening, that's possibly going to be reflected in your ranking, but it's not something that we're explicitly setting out to do.

Adam Mosseri, CEO of Instagram
Q7: Can you increase the expiration time on Instagram stories?
We've looked into this a couple of times. It doesn't tend to change too much in the small tests that we have run, but in general, we want stories to be a very low pressure place to actually share what you're up to and reward that.

If we extend the timeline that stories are around for that people will start to be less comfortable and then share less and then use stories less.

Adam Mosseri, CEO of Instagram
Q8: Why do sites without original photos and reels get all the reach on Explore?
I don't think that's always the case, but that is sometimes the case and something that we're actively working to correct. We want to make sure that the creator of a photo or of a video gets full credit.

And therefore, you know when they post something, they should really get that reach. Not an aggregator who just goes around looking for content.

It's not that aggregators aren't valuable, they are. But we do think the most amount of value should flow back to the original creator.

So we're working on that.

Adam Mosseri, CEO of Instagram
Q9: Is it nad for reach if a reel is not made/cut inside the Instagram app?
No, it's not actually, contrary to popular belief.

Now, if a video you create has a logo mark or a word mark on top of it, regardless of what that word mark is, yes that will affect your reach.

But if you just shoot on your camera or use another editing tool and you post it to Instagram, that should not affect your reach at all.

Adam Mosseri, CEO of Instagram
Instagram Growth Q&A April W2 2023
Here is the W2 Q&A session with Adam. All stories are embedded in an Instagram stories widget below:
Q1: What are people using Notes for?
We're seeing people use Notes for all sorts of things, just saying what they're up to, often saying where they are to their friends.

We're seeing young people use it to sort of give a hint on who their crush is. It's been a while to see how quickly it's grown, particularly with teens.

Adam Mosseri, CEO of Instagram
Q2: Can agencies use a creator marketplace or only brands?
This week we're expanding support for the Creator Marketplace to include brands so that they can help that the brands so they can help the brands they work with, use Creator Marketplace to connect with creators and find deals and DM them on Instagram, even using APIs.

For those of you who don't know, branded content is a multibillion dollar industry on Instagram, and we're trying to help creators find good work from brands in order to support what they do on our platform.

Adam Mosseri, CEO of Instagram
Q3: Why should I use subscriptions?
As a creator, subscriptions aren't for everyone. Subscriptions are for creators who have usually sort of some sort of expertise and people are willing to pay for that expertise.

That's usually how we see it work. Now, as a fan, just it's a way to support a creator that you love and get access to some exclusive content. So we're seeing it grow.

We're seeing the retention be really, really quite good. But it's not for all creators. It's for a subset of creators for whom they have a really passionate family who's willing to actually pay for some extra content.

Adam Mosseri, CEO of Instagram
Q4: When can we get more reach with being verified?
We don't do anything to try and give accounts that have the verification badge more reach. Maybe they're more noticeable in certain contexts, so maybe that'll happen indirectly, but that's not the point.

We want verification to verify who you are, your identity, and now with Meta verified, it also gets you access to things like protection from impersonation and higher touch customer support.

Adam Mosseri, CEO of Instagram
Q5: Can I change where I save a post in a different collection?
Yes, for those of you who don't know, when you save something you can actually add it to a collection.

You can always go to that item again, either through saved or through that collection, and then you can tap save again and you can change which collection it is part of.

Actually do this all the time. You could also, as of last week start to do collaborative collections.

So you can create a collection with someone and you can both add to the same collection and it'll all show up in your DM with with each other.

Adam Mosseri, CEO of Instagram
Q6: Are you going to allow verified users to change their profile picture?
Yes, we're looking into this. So we don't actually allow you, if you're verified, to switch your profile picture or your name because the whole point is to verify your identity and we don't want you to be duping anybody.

Clearly there are cases though, when we need to support that.

Right now, the way to do that is to cancel your subscription, change it, and then renew it. That's a little bit cumbersome. So we're going to try and find an easier path for those of you who are verified but also want to change your name or your profile picture.

Adam Mosseri, CEO of Instagram
Q7: Why still no feature to see who unfollows so I can unfollow?
Because we want people to feel really comfortable on following people that they're no longer interested in.

And if it was easy, super easy to go figure out who had unfollowed you, then people might be hesitant to do it, and then you might be hesitant to do it as well.

And I think we want you be able to shape Instagram into what's best for you and who you follow is a huge part of that. So we don't want to add any friction or any reasons to sort of pause on narrating or curating, I should say, your graph.

Adam Mosseri, CEO of Instagram
Q8: What is Instagram doing to prevent SPAM accounts?
We try to do a lot. We obviously look at reports of spam and spam accounts, and we remove them. We look for accounts that are acting suspiciously like they're posting all day, all night, or the same thing over and over again.

Maybe they're bots. We remove those as well. Now.

Spammers are really sophisticated and they get really good really quickly at circumventing our defenses, and then we have to continue to iterate on those defenses. So we actually have a whole team dedicated just to removing spam.

Hopefully we're getting better over time, but it is a constant challenge.

Adam Mosseri, CEO of Instagram
Is IG going to be pushing photos/carousels over Reels?
At the Instagram level, we're never going to try and push reels over photos or photos over Instagram reels. We're going to try to personalize the experience. So if we get a sense that you're interested in video, we're going to show you more and more video. And if we get a sense that you're interested in photos, we're going to show you more and more photos.

We believe each and everyone's Instagram should be different and should be catered to their specific interests. And we also try to look at at a whole are things roughly balanced.

Do photos and videos get roughly the same number of likes per impression? Or do people say photos and videos are worth their time about the same amount, and those things have stabilized, particularly over the last six months?

Adam Mosseri, CEO of Instagram
Instagram Growth Q&A April W1 2023
Find the week 1 for April Q&A stories below embedded by EmbedStories:
Q1: Will featured stories be able to change from 'visible to my friends' to public?
A general rule we try to stick to is to make sure that if you're a private account, there is no way to unintentionally or intentionally open up your privacy to a broader group because that's sort of the baseline level of safety that you're setting, and we want to keep the privacy model simple.

Adam Mosseri, CEO of Instagram
Q2: What's the most important part of page insights to look at?
I would say REACH.

I think REACH is a good indication of how well you're doing on the platform.

Also, in general, you should be looking at; you know how many likes you get per follower and how many likes you get per reach.

These sorts of ratios are a little bit more important than something like your follower count. You could have a ton of followers who don't even use Instagram anymore.

That's not particularly useful.

Whereas. If a lot of the people who see your photo or your video actually like it, that's a pretty strong signal that you're creating something engaging.

Adam Mosseri, CEO of Instagram
Q3: What feature is doing best on Instagram?
It depends on how you measure best. The thing that most people spend the most time in is feed, but it's different for teens. I think it's actually DM's at this point. In general, though, the thing that I've been the most impressed with that's recent is Notes.

It is immensely popular, particularly with young people, and it's just kind of fun to see people find a new way to express themselves and be creative on Instagram.

Adam Mosseri, CEO of Instagram
Q4: Any plans to change the notifications? We need more filter options.
This is definitely something that we need to figure out. Notifications work pretty well if you're a normal user, but if you have a lot of followers, just gets overwhelming. The Activity tab just becomes borderline useless. So more filter options. So we have to figure out other ways to clean it up as well.

Adam Mosseri, CEO of Instagram
Q5: How do I use Collaborative Collections?
I've been excited about it for a while. And the way it works is when you save something. You asked if you want to create a new collection and if you can make it collaborative. And if it's collaborative, you can add people to it, and it'll show up in your direct thread with them. So try them out, and let me know what you think.

Adam Mosseri, CEO of Instagram
Q6: Do I have to post Reels if my followers like photos?
You absolutely don't have to use Reels. You should find the thing that is true to your voice and what you want to get out of Instagram that your followers are also interested in. And every follower set is different, and what they're interested in in is different, so you got to experiment. But if they're in the photos, great post photos.

Adam Mosseri, CEO of Instagram
Q7: How many stories is too many stories to post per day?
No silver bullet here. I think some people have found a lot of success in it. Posting tons and tons and tons of stories. I've seen Eva Chen's Post, you know, upwards of dozens or even 100 sometimes. In general, though, just be considerate of making it easy for people to tap through. Their own stories, so I try to just do a couple a day.

Adam Mosseri, CEO of Instagram
Q8: What was wrong with bonuses?
Nothing's wrong with bonuses. But for bonuses to be sustainable, they need to be ROI positive. That means that we need to make more money from bonuses than we put into bonuses, and that's not yet the case. So what we're doing is we're continuing to test and change it to try to get to that ROI positive milestone, and once we do, then we'll be able to scale it in a sustainable way.

Adam Mosseri, CEO of Instagram
Q9: What are the main ways you help us creators make money?
The biggest way creators make money by the dollars on Instagram is branded content, and we're trying to help creators find brands and help brands find creators through the creator marketplace.

But there are other ways to make money, too. We are experimenting with bonuses, as I just talked about.

We're also experimenting with Rep share in a couple of different places. But I actually really like ways for fans to pay creators directly, like subscriptions, and we're also exploring digital gifts right now.

Adam Mosseri, CEO of Instagram
Q10: What's the best thing to do to get more reach?
As I say all the time, every audience is different, so there's no one best thing. The best broad practice, though, is to experiment, to try things, because that's how you figure out what your audience is interested in.

That's also how you figure out how their interests change, which they will change over time as the world changes us. How people communicate and how people entertain themselves change as well.

Adam Mosseri, CEO of Instagram
Instagram Growth Q&A March 2023
Here are the Instagram Stories shared on the weekly Q&A by Adam, that we embed using our tool to embed Instagram stories:
Q1: Are you still focused on supporting creators who make a living on Instagram?
Anwser:

Absolutely. There are a lot of different ways critters can make a living on Instagram.

We're still experimenting with certain ways that Instagram can pay them directly through things like Rep share and bonuses, which we're still iterating on.

There's also ways that brands can pay creators or try to support that with things at the creator marketplace, and also trying to do a bunch of different things to help fans pay creators directly, like subscriptions. And we're experimenting right now with digital gifts as well.

Adam Mosseri, CEO of Instagram
Q2: How do you put controls on my kid's IG account?
So if you're a parent with an Instagram account and you have a teen with an Instagram account and you want to turn on Guardian controls, you just need to go to your profile settings and then supervision, and then follow the instructions right there and you'll be able to connect your two accounts and you'll get access to all of the Guardian controls.

Adam Mosseri, CEO of Instagram
Q3: Do you recommend watermarked posts?
I don't recommend adding watermarks to your reels that you post on the Instagram.

One, we know that people don't like them, but two, we do rank them lower, particularly in recommendation services, regardless of what the watermark is.

Adam Mosseri, CEO of Instagram
Q4: Do you get in trouble if you buy Instagram followers?
Don't buy followers. It's usually a scam, and there are a lot of risks involved.

Often they'll ask you for your handle and your password, which at this point, if you've shared with them, you've not compromised your account, and they're going to probably like other accounts on your behalf and sell those likes elsewhere.

But also, if you're getting liked by bots for instance, and we discovered those accounts, our bots, we're going to remove those accounts, and those likes will disappear and so you will have paid for nothing. So don't do it. I know it's tempting.

Don't do it, please.

Adam Mosseri, CEO of Instagram
Q5: What about music in Italy? Any News?
Anwser:

For those of you in Italy who are having trouble getting access to the music you want and need, I apologize for having trouble negotiating with the local record labels.

We need to make sure that we pay for music rights and music licenses in order to support music on Instagram. And sometimes, we end up in an impossible place. We're trying to make sure the experience for you If you don't have access is as good as possible You can switch the audio for different audio, and hopefully, we can get this resolved as quickly as possible

Adam Mosseri, CEO of Instagram
Q6: Are stories ranked the same way as feed posts?
Stories are ranked, but it's a bit different how they are ranked. So we definitely try to show you stories from the people you're most interested earlier in your stories. Try.

But we look not only for are you going to like or comment on those stories well or like or reply you can't comment on the story, but are you going to tap on it in the 1st place?

Whereas we don't predict a tap in the same way for on feed because there's no way to tap into a feed post. But at a high level, same goal. Try to connect you with what you're most interested in.

Adam Mosseri, CEO of Instagram
Q7: Are you planning to introduce more than one 'close friends' list?
That's not the plan. We'd like to keep Instagram simple, but if enough people really want us to do this, and it's certainly something that we would consider, the closest thing that we do is with Notes you can decide if you want to share with close friends or you want to share with mutual follow so people you follow who also follow you back.

Generally, though, it would be nice to have more advanced features, but the more you add, the more complicated Instagram gets, and we're trying to simplify Instagram, right now as best we can.

Adam Mosseri, CEO of Instagram
Key Takeaways
In this world of AGI and AI-generated content, we believe facts and source of information is very important. That is why we created this informational blog post to support genuine content that is coming directly from the source.
Hope this post will help you get insider tips and have all the content in one place so you can bookmark and tune in next week for more.
FYI: You can embed Instagram widget automatically with EmbedSocial's social media aggregator and UGC platform. Start a free trial and display your social media widgets now.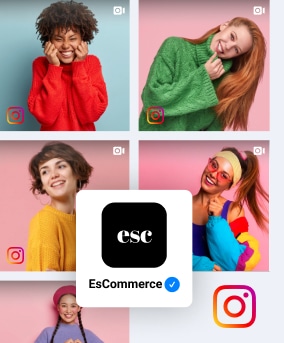 Embed Instagram widget on your website automatically!
Try EmbedFeed and display Instagram content from your feed, mentions, or hashtags on your website.
All PRO features | Cancel any time.