Instagram is going all-in on Creators and is constantly rolling out innovative monetization tools.
The platform is demonstrating great efforts to help not just celebrity influencers but regular Joe creators to even start and accelerate their reach in order to have the potential to earn from their Instagram presence.
From dedicated @Creator content to payment solutions, and even an entire Creator week, Instagram consistently provides tons of specialized resources to help Creators earn money on the platform.
And in this post, we summarized all the latest Instagram features for monetization in order to help as many people monetize from their creative work.
Here are the latest 5 tools for Instagram monetization :
1. Instagram Affiliate Tool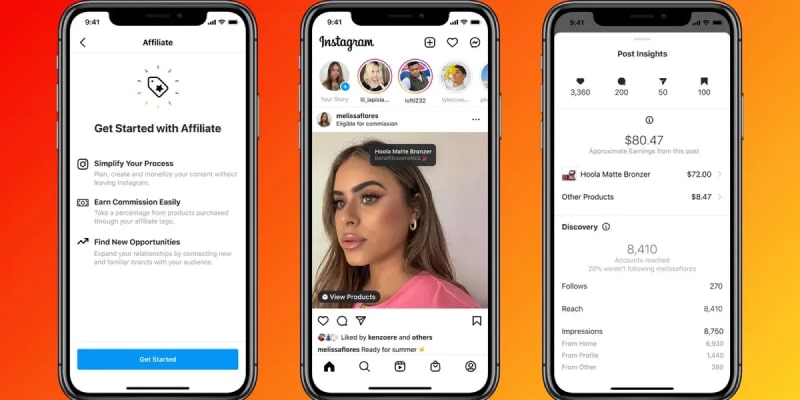 During the first-ever Creator Week, Facebook CEO Mark Zuckerberg took the stage to emphasize the importance of the Creators and what Facebook as a whole company is doing to support them.
One of the major launches is the news that Instagram is beginning to roll out a native affiliate tool that will help creators to get commissions.
The idea of this affiliate marketing program is to give the creators a very easy way to discover affiliate partners, share their Instagram posts and get a percentage of the sale that the partner will receive as an effect of the shared content by the creator.
The affiliated content will have a special 'eligible for commission' tag so the potential buyers can know that by purchasing that product they also support their favorite creator.
In this relation, Affiliate will help people to easily purchase validated products and also give brands an easier way to partner with creators and reward them.
Currently, this tool is in the beta phase, and it is tested with US-based creators such as Kopari, Benefit, MAC, Pat McGrath Labs, and Sephora and it is planned to expand to more creators in the future.
2. Creators Instagram Shops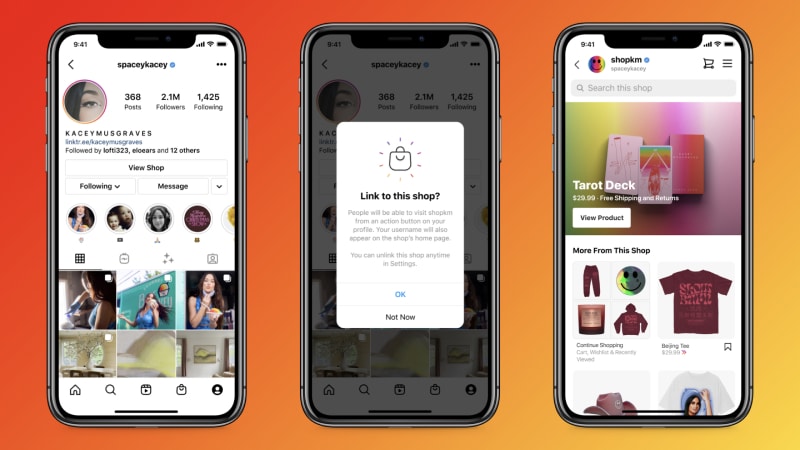 The beginnings of the shopping tools on Instagram date back 2 years ago when they first introduce Instagram Checkout and after a few iterations and rollouts, the platform has evolved in providing dedicated Facebook Shops. and also Instagram Shops, for each of the networks respectively that mostly use the same platform in the backend.
Instagram Shops are extremely valuable for Creators who sell their own products. It is probably the most innovative mobile and e-commerce solution that makes it easy for the sellers and also for the buyers to make a quick and secure purchase right on their mobile phones.
There are a few new features that Instagram is providing, in order to help creators link an existing or create a new shop for their Instagram profile.
Instagram rollout a global option allowing Creators to link Instagram shops not just with their brands business profile but also with their personal accounts in order to expand the reach of their product lines
Creators can use Bravado/UMG, Fanjoy, Represent, and Spring to make new product launches and excite their Instagram followers. This will be available at the end of the year.
3. Instagram Live Badges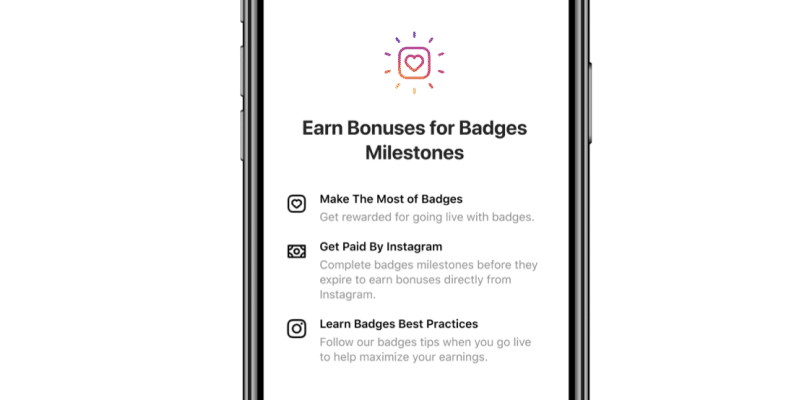 In just a few months the platform adopted most of the immerse experiences that made TikTok popular and managed to create a big adoption of these new features by a large number of creators. In this relation, the IGTV videos and Instagram Reels naturally prepare the subscriber base for this new vertical video format.
And here is where Instagram Live Shopping blends in naturally.
It became one of the coolest ways to digitalize Teleshopping and bring it closer to small businesses.
Instagram was one of the first social media platforms to truly invest in the technology and help creators monetize through their video content.
One of the newest monetization updates is the ability to purchase multiple badges during one live stream
4. Facebook Live Stars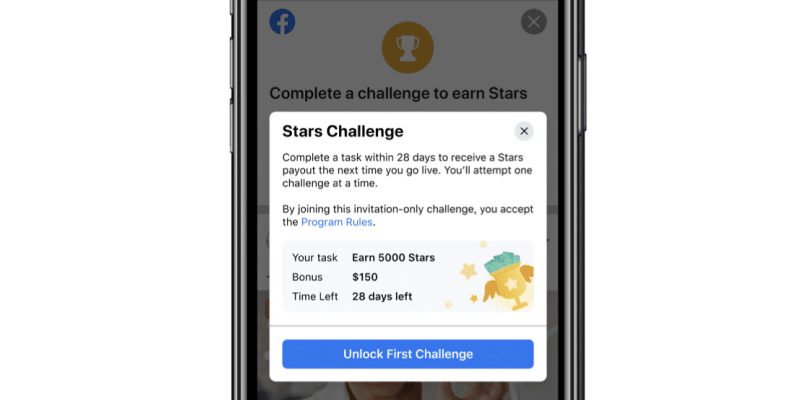 Facebook has announced that is testing an additional monetizing capability for supporters to buy and send Stars for recorded content.
Additionally in the same relation to help creators get more money from their efforts in engaging communities, Facebook is launching Stars Challenges
Creators in the program can earn payouts from Facebook in the form of free Stars if they meet certain milestones, such as broadcasting a certain number of hours or earning a set number of Stars within a designated time period.
5. Waiving commissions
"Products where users pay creators directly we are waiving all fees through the end of next year," says @Mosseri. "We are going to take less than 30% that companies like $AAPL take for digital transactions because we quite frankly think that is too high and not sustainable." pic.twitter.com/wvroca0I6X

— Squawk Box (@SquawkCNBC) June 9, 2021
Last but not least, Instagram has committed to removing any commissions that get in the way for creators to make more money. Here is the quote by the Instagram CEO Adam Mosseri:
'Products where users pay creators directly we are waiving all fees through the end of next year,"
"We are going to take less than 30% that companies like Apple take for digital transactions because we quite frankly think that is too high and not sustainable."
And by making this commitment the network is possibly bringing Influencer marketing on top of the To DO lists of every marketer thus cutting also the costs towards their content being promoted by the influencers as they will earn the same or more just buy not splitting the buck with Instagram.
Future Trends
According to successful Instagram creators, here is a summary of the trends they think will shape the future of creativity:
The unlock of a world with unlimited creativity
The greatest thing about the creator's social media is the ability to see how ideas are being born, their entire journeys, and at the end their actually consumption, in terms of purchasing digital and also physical products that creators bring to the world. And all of that is just bringing huge opportunities for unleashing the creativity that eventually helps people monetize Instagram. Something that the current biggest e-commerce platform Amazon is not focused on at all, strange or?
The emergence of multi-sensory content
Merging sound and video brings people closer to the creator's ideas, which ultimately will make people consume high-quality content on social media. From music launches to movie trailers the future of Instagram creativity is definitely into activating more sensors of the end consumers. Exactly what recently we started experiencing with music in Instagram Stories.
It's all about inspiring the audience
We've all seen the community factor in making a successful Instagram marketing strategy. But, the future will need to bring people more involved in the lifestyle of the creator and have peoples actually connections to them to bring their lives to the next stage of inspiration. Is similar to the effect of what live music can bring to the audience.
As we go forward, Instagram has committed to bringing a mix of tools whether to help creators connect more with brands, or give them more ways to earn and monetize their Instagram accounts.
We can't wait to see what's next in the making.
Please note: We will continue to update this list the moment new Instagram shopping tools are announced.
The #1 Social media aggregator
Try EmbedFeed and embed Instagram, Facebook, Youtube, or TikTok feeds on any website, like a PRO.
7 days free trial · Easy setup · Cancel any time