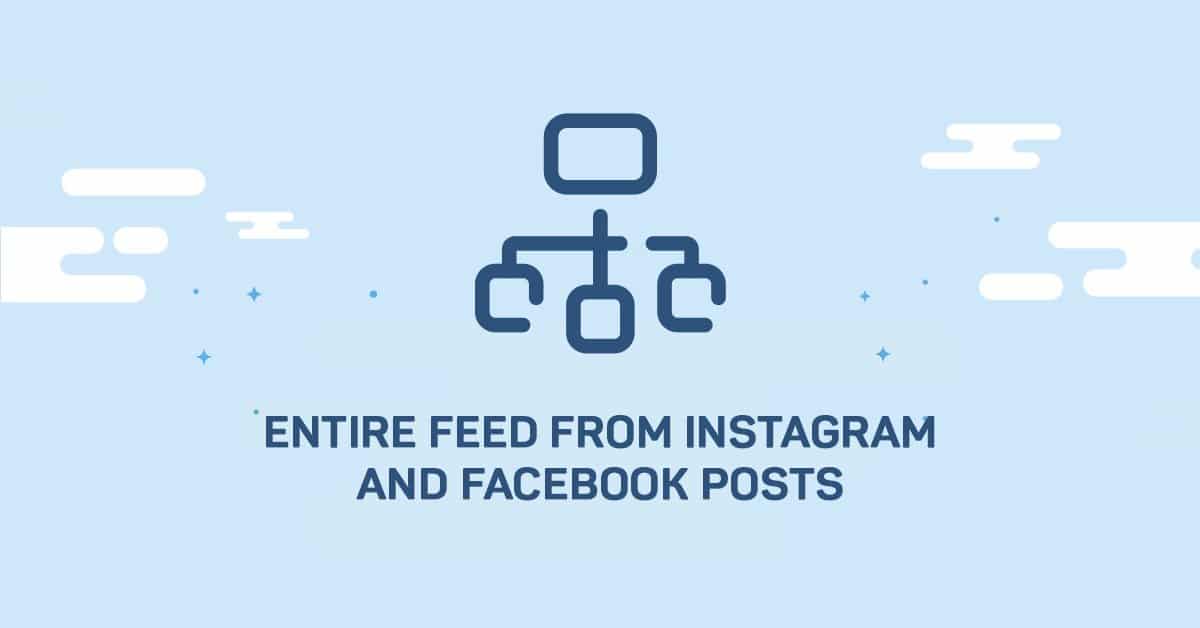 This sounds like a complicated problem but it has a very simple solution.
Nowadays we all use more and more our social media accounts and not that often update our website with the same content.
Here are the main outcomes that you will get when you will display social media wall on your website:
Brand wall
The most frequent use case when you will want to embed a combined feed from your Facebook or Instagram brand's posts is to showcase your website visitors the activity in your company.
Event wall
Event organizers can engage online visitors and display an entire wall with the Instagram hashtag posts published by the event attendees. By, doing this you will be able to provide a user-generated view of the conference atmosphere directly on your website. And remember, by embedding an Instagram wall feed you will never need to update it manually.
Instagram hashtag campaign wall
By using a feed generator, you can enhance your marketing campaigns and engage with your Instagram audience. People love to connect their offline experience with their online presence. By providing a contest campaign you can encourage users to post their photos by using a certain Instagram hashtag and select the winners by providing an Instagram hashtag feed on a website where web visitors can vote for the best photos.
Ok, let's back to how you can embed an entire feed from your Facebook and Instagram posts.
READ MORE: How to Embed Instagram Feed on Your Website for Free
The simplest way to do this and not waste any time is to use EmbedFeed Facebook and Instagram website feed tool that will help you create a combined feed on your Facebook and Instagram activity.
In this post I will show you how you can do this in seconds:
First, grab your EmbedFeed account, and navigate to the Social media feeds menu:
Next click Continue and the system will promptly generate the combined feed
And paste this code into the body section of your website.
That's it.
Here is a demo of how EmbedFeed can embed an entire feed from both, Facebook page and Instagram:
Instagram and Facebook Feed Demo
Need more details on how you can embed Instagram and Facebook feeds on any website?
Feel free to talk with us or share details in the comments below.
Get started with the Facebook & Instagram Feed Plugin
Generating, updating and displaying feeds on your website takes lots of resources. To help, we've developed EmbedFeed a full featured social media feed aggregator tool that will make your life much easier.
Sign up for an account, now!
Get access to our social media feed aggregator and start displaying Facebook or Instagram feeds on your website.