The EmbedAlbum generates and displays photos from various social media networks, including Instagram.
This feature can help you generate photos from an Instagram hashtag or an Instagram username.
In this guide, we will show how to create an album from an Instagram hashtag embed it on your website.
To do this, first you need to log into your EmbedAlbuma account and follow the steps below:
Go to 'Instagram albums'
Click 'Add New'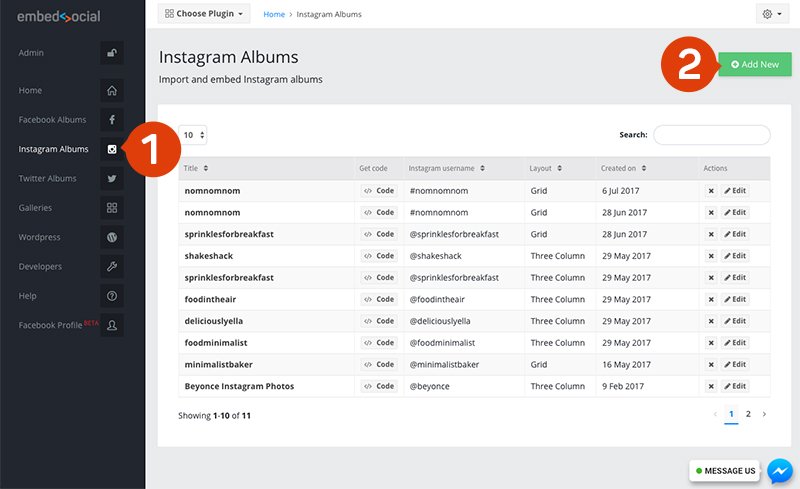 Choose the option 'Hashtag'
Enter the hashtag in the input field
Click 'Continue' and the system will generate the album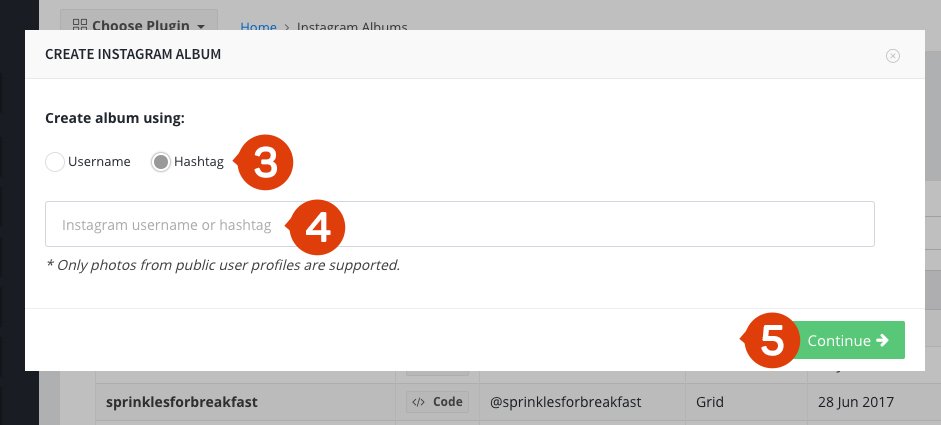 To embed it on your website, copy the top left code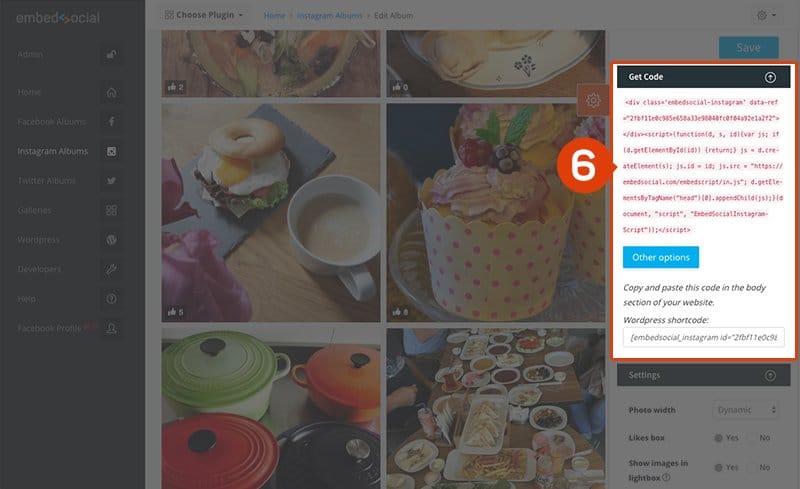 Paste it in the body section of your website
If you have a WordPress website, you can use shortcodes to embed the Instagram Hashtag feed.
The hashtag feed shortcode is located in the same position as the script code.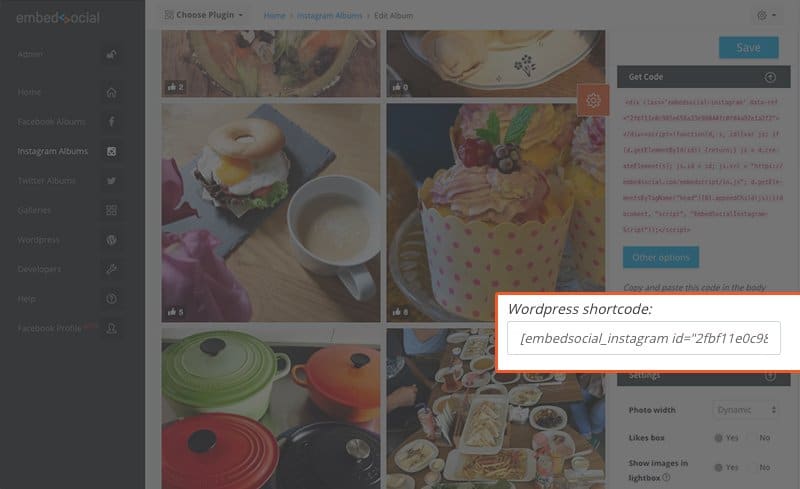 So to display it on your website just copy the shortcode and paste it in the Visual editor in your WordPress post or page.
That's it.
Happy embedding!