It's never fun to see an employee substitute you for a newer, better model. Unless your company is a heartless-couldn't-care-less-with-high-employee-churn son of a pumpkin, you do care when someone decides to leave your ship. So, that's why having an exit interview process and asking the right exit interview questions is crucial for the CEO, the HR manager, and the overall company to learn and improve for the next hiring.
As for them leaving, there's indeed nothing much you can do about it. What you could do, however, is make sure your company has the tools to collect feedback so you can do an in-depth analysis.
Why did they voluntarily leave? Could you, in fact, have done anything to prevent it? Also, is there anything you're not aware of in your company's culture?
This is where honest feedback enters the scene. By asking your soon-to-be-ex-employee the right questions before they go, you can gather much valuable information on how to improve the experience of the new – and the existing – hire.
Read on to see how an exit interview can help you move your company in the right direction and use a form builder to create your forms to collect employee feedback.
What is an exit interview?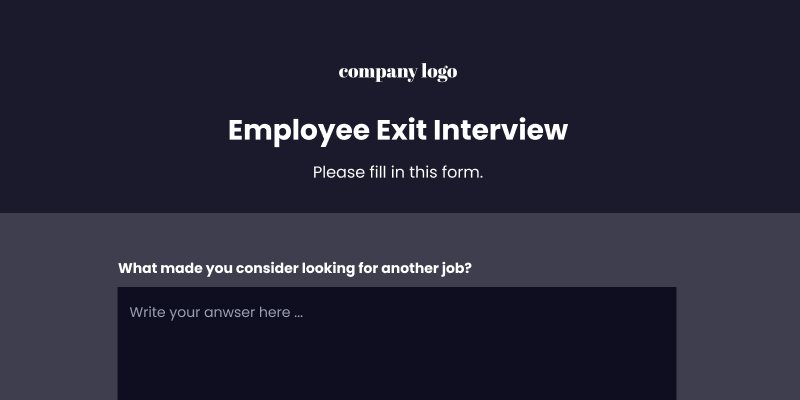 No, it's not an employee evaluation of who gets to head for the nearest exit first – it's rather a collection of simple questions you give to the employee who is in the process of quitting their job at your company.
In a more fancy manner – it's the part of the offboarding process that the employer conducts in order to learn more about the past employee's experience at that company.
Thanks to exit interview questions, you can collect invaluable data that you might not have previously been aware of: employee's expectations and/or disappointments, work ethic, satisfaction with salary and benefits, toxic behavior of workers (even managers) – and this is just the tip of the iceberg.
One crucial thing to have in mind when creating the exit interview is to make the question sound personal to the employee – after all, leaving a job is quite a personal issue. So, you want to show them that you're really interested in what they have to say.
That way, they will have more motivation, more courage, and more inspiration to answer as honestly as possible – regardless of the type of interview, in person or online.
What are the goals of an exit interview?
The ultimate goal, in one sentence? To gather data on how to improve the overall working mechanism of the company and manage its reputation.
Now let's dissect the above statement into several bits for better clarification:
To estimate the overall experience of the employee
Determine new ways for improving employee engagement
Employee retention
Gain insight into cost-effective ways for recruitment and training
Offer closure with the employee on a positive note
Detect problem areas in the company
Strengthen brand image
Exit interview questions per role
It's important to distinguish the different characteristics of the different roles your employees have at the company.
This is especially important for the offboarding process. It's highly doubtful that the marketing assistant will leave the job for the same reasons as someone from the technical role.
In order to secure the best possible employee experience and valuable insight for further improvement through survey results analysis, spend some time thinking of exit interview questions for each role individually.
One effective way to do that is to search through online forums or communities and see what people are saying. For example, you can go to Reddit or Quora and look for threads such as "why I quit my job" or "things I wish my boss knew". You'd be surprised how honest people are once they feel they're at a safe distance.

Another way to get some answers is to just ask for them yourself and see what you can learn from those online communities.
Just remember, whichever role you need the questions for, make sure impartial party drafts and conducts them – someone from HR with senior experience, for example.
Let's see how to prepare those exit interview questions for each role individually.
Exit interview questions for managers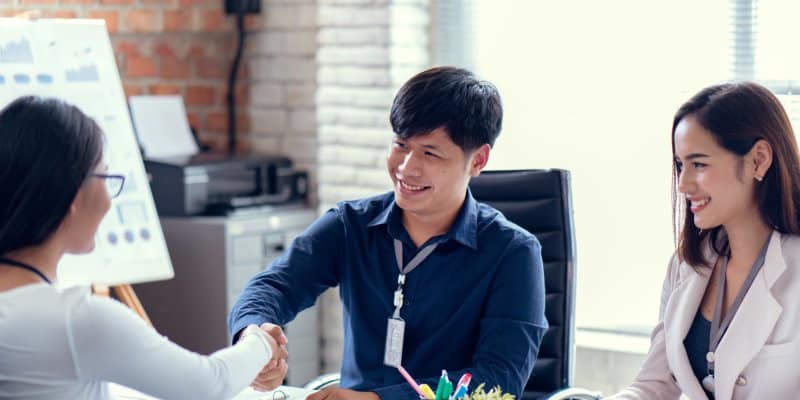 These will feel most delicate simply because managers or any other executive who is leaving has far bigger knowledge of the bits and pieces of the company and far more experience than the junior staff.
That said, it's only logical that you'd want to know what made them lose faith in your company, what are their thoughts, what could have been avoided, etc.
Here is a list of exit interview questions to give to the leaving managers (or any other executive):
What made you initially choose our company?
Why did you stay with us?
What has changed since then that made you look for a job opportunity elsewhere?
Do you feel the company took more or less care of you after becoming a manager?
Did you have the proper training and/or recognition during your time at our company?
Were there enough support and/or resources you needed to realize the company's goals?
Did you have the autonomy and authority to realize those goals?
Were your opinions and ideas valued?
How would you describe the collaboration and communication between you and your subordinates?
How would you describe the collaboration and communication between you and your superiors?
Were your salary and benefits satisfactory?
Was there room for career growth?
What would make you stay at our company?
Do you still believe in the company's vision and brand?
Is there anything else you would like us to know?
Exit interview questions for team leads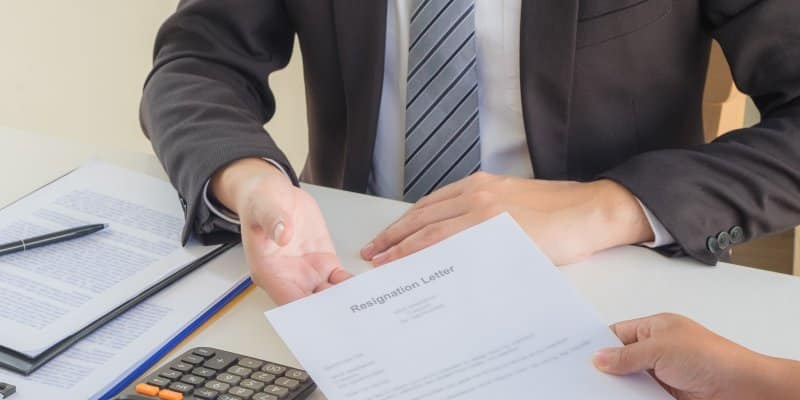 Like managers, team leaders are usually under bigger pressure than the rest of the staff as they have more people who depend on them. If they've decided to leave their job, you better take the time to find out why.
You can combine the following questions with the previous ones because both tackle the issue of offboarding managerial/leadership roles. Here's what you can ask:
Why did you initially accept this position at our company?
Which aspects of your role have been the most satisfying for you?
How satisfied, if at all, were you with the team communication and collaboration?
Did your team receive adequate training/experience for their job?
Were your responsibilities adequate to your skills and experience?
Were they clearly defined?
Did you have a good work/life balance?
Did you feel loyalty from your team, and if not, why?
Was your salary competitive?
How would you rate the company's work culture?
Would you ever consider working for this company again?
How can we improve your overall experience with us?
Exit interview questions for technical roles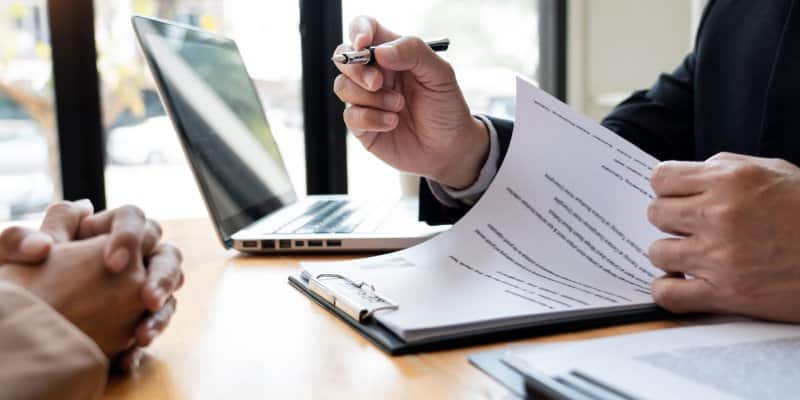 Unlike the managerial, the technical roles are the ones with a specific skill set.
People in these roles may be data analysts, web developers, copywriters – basically any role that requires the knowledge, the skills, and the expertise to perform a specific task.
Unlike the management, the technical roles are directly involved in the service/production process, and it's only logical to have a different set of exit interview questions for them.
Like these:
What made you consider looking for another job?
Were you satisfied with your salary and benefits?
How would you describe the work culture at the company?
How fulfilled did you feel in your position?
Was your decision to leave this company related to commuting/relocating or any other external factor?
What can you say about the management's transparency?
Were you offered adequate training/further qualifications for your role?
How satisfied were you with your obligations at work?
Has your role changed (and how) from your entering this company up until your leaving?
Did you get regular feedback on your work?
Did you have enough support from your superior for the more difficult tasks?
Was the workload fairly distributed?
Were your responsibilities clearly defined?
Have you ever felt discriminated against or threatened by anyone at this company?
Do you feel like you've made strong connections here that you will continue to nurture in the future?
What should we change in this company to make employees' experience better?
Would you recommend our company to others?
Exit interview questions for marketing and sales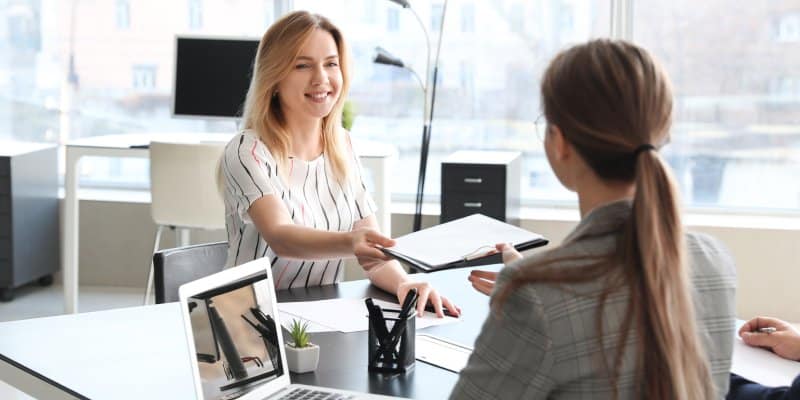 Equally important, these two departments are another driving force of your company. Who better represents your public image and brings potential clients?
When a member of these two teams decides to leave, it's the company's job to do damage control and see what could've been done better.
We did some legwork to find out the reasons behind why people in marketing and sales quit their jobs in general.
All the forums we tested waters from having these main culprits:
Marketing:
Dissatisfaction with financial compensation
Not enough motivation/challenge
Limited opportunities at current job
No (or very late) promotion
Dissatisfied with the work culture
Sales:
Lack of confidence
Lack of belief in what they're selling
Micromanagement
Lack of training
Too stressful
Long work hours
Having these possible reasons in mind, try to include these questions:
Do you think you were compensated fairly for your work?
Did you like your role in our company?
What could have the company done to make you feel more motivated?
Were you rewarded for your work (besides your salary)?
How would you rate the level of creativity in your team?
Describe the relationship among members of team Marketing.
How would you describe the relationship among members of team Sales?
Do you feel you had enough training?
Do you use our products/services? Why (not)?
Were you able to work independently?
How would you describe your work/life balance?
Have you ever felt overwhelmed/overworked?
Who would you turn to for support at this company?
Exit interview questions for interns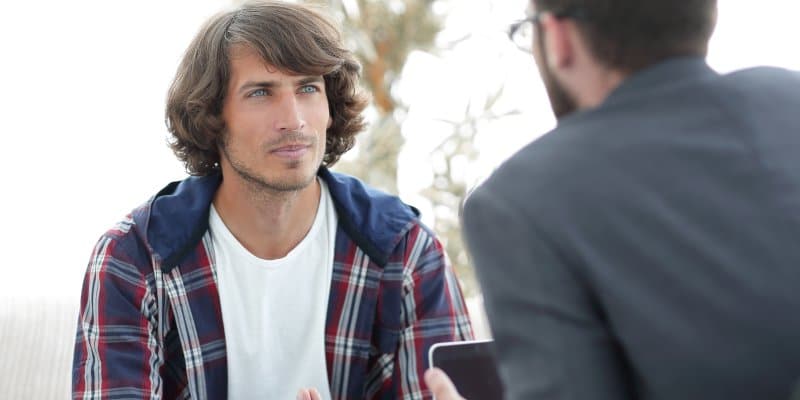 Although the experience in this group cannot possibly measure up to the seniority of the others, by no means it should be ignored or taken for granted.
You can learn a lot about your company's organism from every single cell in it.
Plus, interns – more inexperienced people – tend to be more light-hearted when answering exit interview questions, so chances are bigger to get more complete and more honest answers.
On the flip side, their inexperience might sometimes lead to unrealistic goals and expectations, and it's your job to be as objective as possible when assessing their answers.
Try these questions:
If you could turn back time, would you do this internship all over again?
Is this your first internship?
Were you the only intern in your sector?
How would you describe your relationship with your mentor?
Do you feel you had the support of all other team members?
Do you think you received proper training?
What were the challenges you faced during your internship at our company?
How would you change our internship program to further improve it?
What did you like most about your internship?
How would you describe our work culture?
Do you see yourself working at our company?
Would you recommend our internship program to others?
Create an online exit interview survey
As if figuring out why an employee decides to quit the band wasn't hard enough – and potentially bad for image – it's a whole other pain in the neck to come up with relevant exit interview questions by yourself.
Believe us – we know. That's why we created the EmbedForms tool – to save you tons of time and money on research and automation.
With our tool, you can easily get honest feedback from your employees without having to worry about tete-a-tete pressure.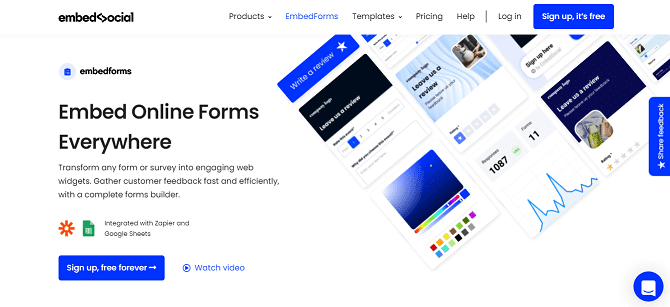 Use the pre-built Employee Feedback Form to get started and capture employee dissatisfaction before they decide to leave.
Or get inspired with the job application forms, and include some of the concerning questions before you hire a new employee.
It includes multiple answering options, from scale rating to agree/disagree scale to open-end questions which leave room for detailed feedback. Super easy and super free.
Key takeaways
To sum up, whether it's your company or you are part of the HR team, it's always good form to be up to date with the inner workings of the place.
Maybe even more important to be aware of the outer ones i.e. the exit processes.
There will always be situations where everyone could've handled things better, but as long as we are mature enough to admit that there's always room for growth, things will be just fine – both for those who stay in the company and for those who leave it.
We hope we saved you precious time by putting together the most relevant exit interview questions for different roles, so you can copy and paste them any time you need them.
Also, for that extra time saving, there are always our ready-made forms and feedback widgets at your disposal anytime. If you use them to learn how to get even better, you'll keep your employee churn to the minimum.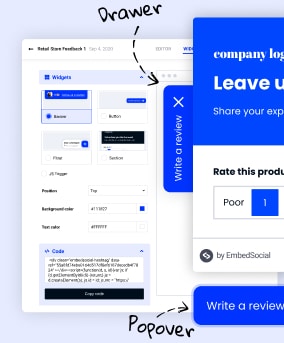 Build all your web forms for free
EmbedForms is the only form builder you will ever need to capture web leads, create surveys or collect feedback on your website.
Free forever | Live support available