Sometimes you can notice that your TikTok videos get lower views than usual and it lasts for a certain time. Your engagement rates also decreased, so you can't get a proper reach on your profile. So what is happening? Is it a TikTok shadow ban?
Probably yes. All of this may mean that TikTok shadowbanned you due to breaking the TikTok regulations or terms of service. Don't be afraid, because if TikTok permanently blocks you, you will get noticed on time.
The tricky TikTok shadowban will negatively impact your TikTok engagement rates in many different ways. You should be aware of your actions on the platform to keep the good rates on your profile.
To deepen your knowledge about TikTok and successfully avoid the notorious shadowban, you should keep in mind several things we will go through in this blog post. Make yourself comfortable, and let's dive into it.
FYI: You can embed TikTok widget automatically with EmbedSocial's UGC platform. Start a free trial and display your social media widgets now.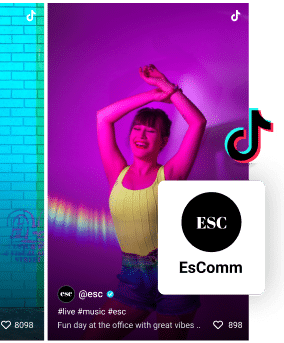 Show TikTok videos on your website automatically!
Try EmbedFeed and add TikTok videos, Instagram, YouTube or Facebook feeds to your website.
All features included | Live support available
What is shadow banning on TikTok?
All social media platforms have specific rules and terms that every user should be aware of before taking any action on the platform. This is a case for TikTok too. If the users break any of the rules with their user-generated content, TikTok will shadowban them permanently or temporarily.
Shadow banning is the limitation the TikTok users can get when it comes to their organic reach and engagement rates. The TikTok videos will not be shown on the For You page. It can result in decreased views, likes, comments, and reach to new followers.
Another thing you should know as a TikTok creator is that the TikTok algorithm will automatically shadowban your profile to protect the other users. It doesn't mean that your content is dangerous. It means that with your content, you broke the copyright rules, it is inappropriate for the platform, or you spam with it.
Not just the content, but you will get shadowbanned and TikTok will recognize you as a spammer if you follow/unfollow a bunch of users at once.
Keep in mind that the TikTok shadow ban is an automatic reaction of the TikTok algorithm that affects your profile negatively. It's a kind of profile time-out that decreases your chances of reaching new followers and limits your growth to the lowest level.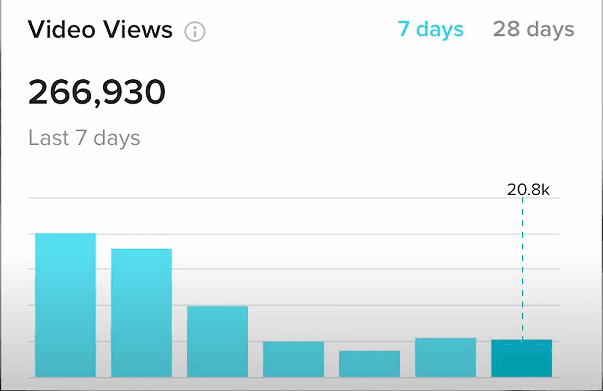 How to know that you are shadowbanned on TikTok?
Don't be afraid if you face lower organic reach and engagement rates because it doesn't mean that you are shadowbanned on TikTok at all.
But even if you are, the tricky part is that TikTok will not notify you about the profile limitation, and that's why they call it a shadow ban.
You can open the TikTok analytics to check some parameters related to your profile. But, some basic indicators will help you to recognize the TikTok shadow ban, including:
Lack of new followers
Decreased video views, likes, comments, shares
Videos are not found on the For You page
You can't upload a new TikTok video because it is under review or it has an endless processing time
All of this can be a loud alarm that your TikTok profile is in bad condition and the algorithm automatically limits it for a certain period. To fix this situation, you should go through all TikTok terms of services, regulations, and community guidelines.
Make sure you will not break some of them accidentally in the future and never face such a problem on the platform anymore.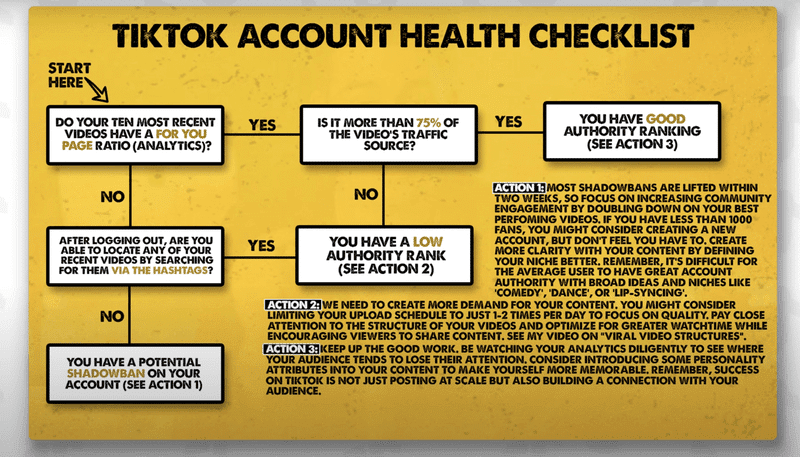 What causes TikTok users to be shadowbanned?
According to TikTok community guidelines, TikTok will temporarily or permanently shadowban creators if they repeat concrete violations on the platform and break the rules constantly.
In other words, you can cause a TikTok shadow ban if you share inappropriate content and promote things that go against the community guidelines. The most prominent reasons that can cause a shadow ban on TikTok are:
Hate speech
Cyberbullying
Nudity and adult content
Promoting any kind of violence or criminal
Promoting drugs and drugging
Fake news and misinformation
Racism
Using copyrighted sounds on the videos
All forms of spamming (follow/unfollow, uncontrolled messaging, and video publishing)
Using third-party apps
Buying fake followers and fake engagement numbers
Using forbidden hashtags
Getting a report by other TikTok users for content stealing or copying
Abusing minors for TikTok videos
Movie or series spoilers
Many times, TikTok users face unpleasant situations if they post a spoiler from any new movie or movie series. That's because the TikTok algorithm protects the users from watching exciting scenes from a new movie they probably haven't watched yet.
TikTok will shadowban such profiles for information leaking (in this case, video leaking). In other words, disclosure of movie information.
TikTok has automated its algorithm efforts to catch all of these things on the platform to protect the community guidelines and control the users from being in touch with inappropriate behavior.
Remember that repeated violations can cause a TikTok shadow ban. Also, there is always a chance to lose your account forever.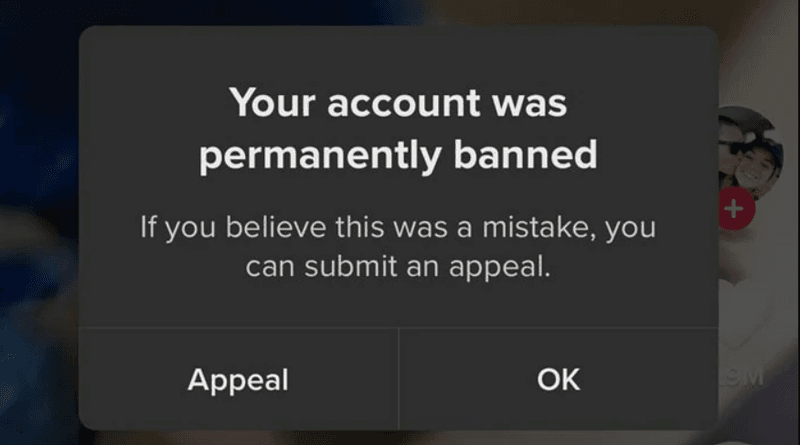 How long do TikTok shadow bans last?
The TikTok shadow ban is like a snowball. If you repeat the violations on the platform, again and again, the shadow ban length will grow more and more until you get a permanent block. So, for the question of how long a TikTok shadow ban lasts, there is not a concrete number of days, weeks, or months.
On average, the TikTok shadow ban is around two weeks up to one month. Since the rise of TikTok's popularity and gaining millions of new users with different intentions, the TikTok shadow ban varies from one day or one week to one month or even a permanent block and losing access to the account.
There is no guarantee that the TikTok security algorithm will not change when it comes to the length of the TikTok shadow ban in the future.
But, to prevent such unpleasant situations, take care of the community guidelines and tend to always contribute to the platform to grow faster day by day.
How to fix a shadow ban on TikTok?
To get rid of the TikTok shadowban, you can try a couple of things to fix the situation on your profile. It would not be easy to fix the shadow ban, and it's a time-consuming adventure. However, the point is to be consistent and not repeat the violations on the platform.
Keep in mind that there are no secret steps or actions you can take. You just need to go through the limitations and wait for the shadow ban time to run out.
If you read the TikTok rules, community guidelines, and the terms of use, you can find it hard to understand why they shadowbanned your profile and what you need to do now.
But, here, you will find some actions you can take that would probably help you get rid of the TikTok shadow ban and shorten the limitation time on your profile.
Action #1: Delete all TikTok videos that are probably risky for the terms and conditions
Go through your profile grid and analyze all of your videos one by one. If you find some of them that can cause a shadow ban and probably go against the TikTok rules, delete them immediately. Even if you doubt a certain video, delete it too. The TikTok algorithm is not logical sometimes, and its AI detects weird situations in the videos.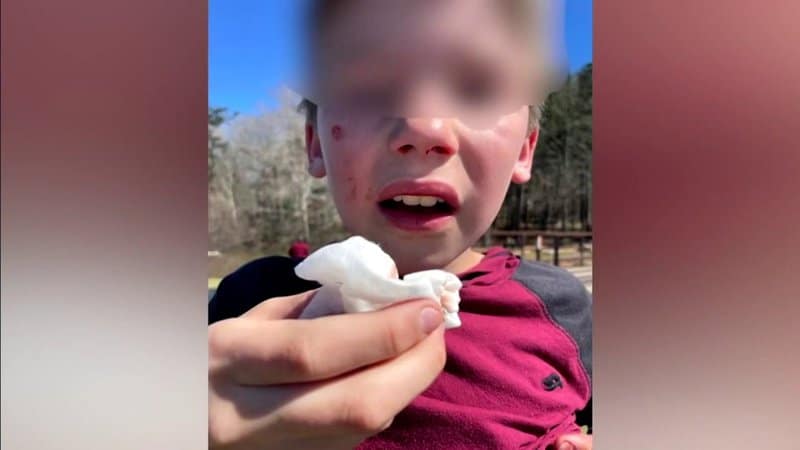 Action #2: Be dedicated to following the TikTok's community guidelines
When you notice the engagement rate decreasing and bad growth results, TikTok has shadowbanned you because of breaking some TikTok community guidelines.
To get rid of such a situation, read and follow the community guidelines in the next period to show the TikTok algorithm that you are aware of them.
That's how it will recognize your profile again and remove the TikTok shadow ban as soon as possible. Here is the message you will receive after breaking the community guidelines: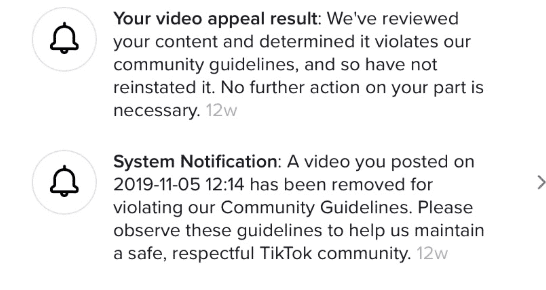 Action #3: Stop any spamming behavior
TikTok will shadowban your profile if you demonstrate any spamming behavior on the app. Social media platforms hate spammers and the algorithms immediately sanction them. Avoid following or unfollowing a bunch of TikTok users at once.
Instead, follow or unfollow 20-30 people every 24 hours to avoid spamming behavior to be detected on your profile.
Also, never leave too many comments on the videos. A bunch of repeated comments or uncontrolled commenting on every other video can be detected as spam. So, always leave your thoughts if you can bring value to the community.
In general, TikTok will recognize as spam any uncontrolled and repeated actions for a certain time; no matter if we talk about following or unfollowing, commenting, messaging, etc. Limitations will follow until you get a permanent block as a spammer, so please be aware of it.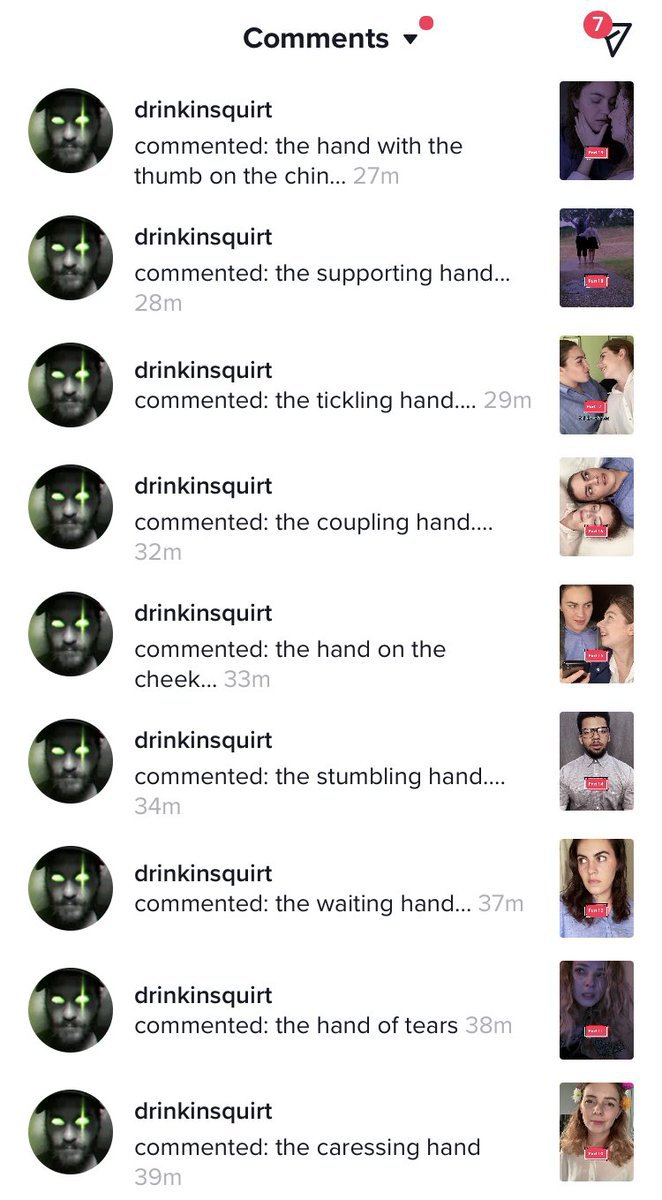 Action #4: Keep posting regular content and avoid posting inappropriate content
You will probably be frustrated because of the constantly poor engagement rates. Anyway, one of the most necessary things you should do is to move on.
Continue publishing your TikTok videos as often as possible to show the TikTok algorithm that now your content is constantly clean and brings value.
To fix the TikTok shadow ban easily, keep in mind to constantly prove that your content meets the community guidelines and the rules on the platform.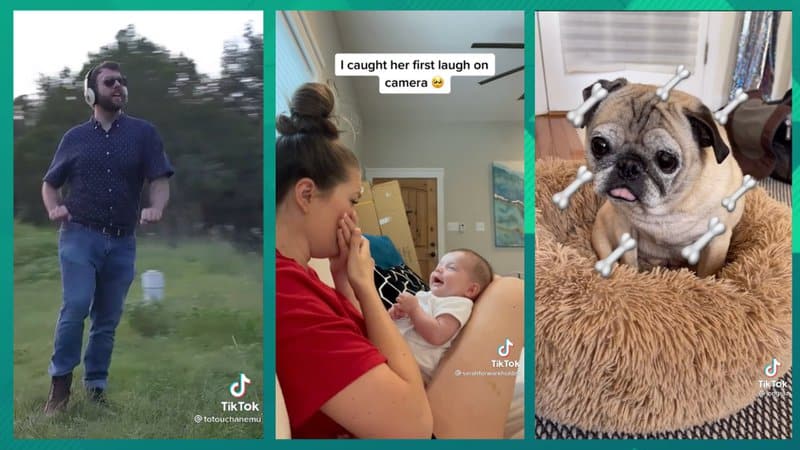 Action #5: Wait for 14 days and check your TikTok analytics
After 14 days of facing a potential TikTok shadow ban, check your profile analytics and see the situation with your engagement rates. If the engagement or profile growth is still poor and decreasing, try to update your TikTok app or reinstall it.
Delete the TikTok app from your phone and install it again. It may help to refresh the stats and TikTok algorithm too. Also, you can delete the TikTok cache memory from the app settings on your smartphone to get the same effect.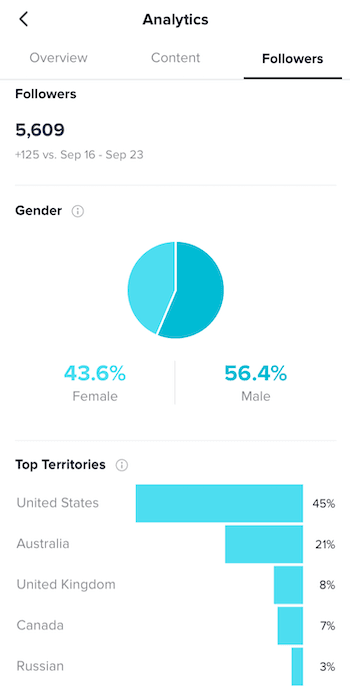 Action #6: Get in touch with the TikTok support service
If the situation with your profile is not fixed for up to 1 month, contact the support team. Try to explain the whole situation in detail and be polite during the conversation.
TikTok shadow ban conditions may change from time to time. The support team will give you the best possible answer and help you with proper instructions about it. Know that you can always make a new TikTok profile and start with your adventure again. However, this time, be aware of the rules and avoid being shadowbanned on TikTok again.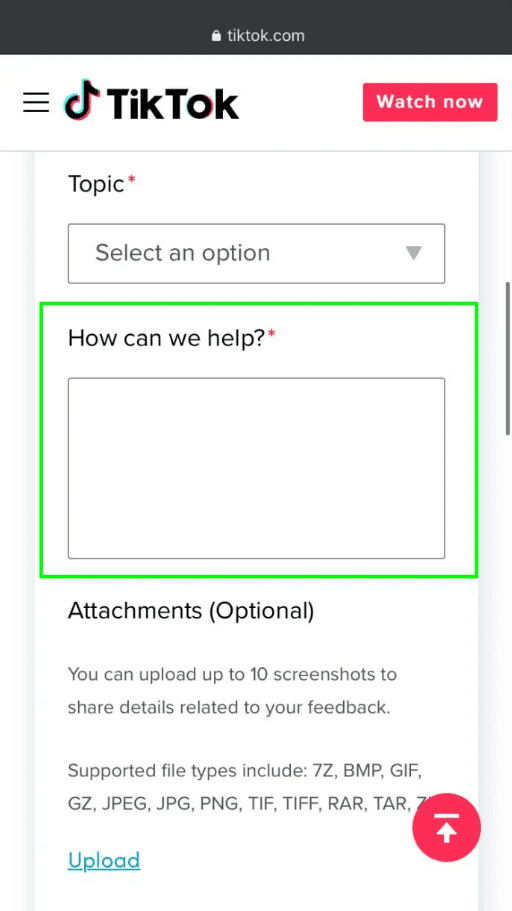 More FAQs
Can I get a TikTok shadow ban if I have a private TikTok profile?
No matter the profile type, all TikTok users can cause a shadow ban because of breaking any TikTok community guidelines and conditions.
What happens when I get shadowbanned on TikTok?
TikTok will limit your profile growth and organic reach. Also, you will notice a drastically decreasing in the TikTok video views and engagement rates on the whole content for a certain period.
Can I pay to get rid of the TikTok shadow ban?
There is no payment option to prevent TikTok from shadowbanning your profile. All you need to do is follow the community guidelines and take care not to break any of them again.
Can I use my TikTok account after a permanent TikTok shadow ban?
If you get a permanent shadow ban on TikTok, you will lose access to your profile and be unable to use it again. You cannot get your permanently banned TikTok account back. As an alternative option, you can create a new account and stay on the platform as a new TikTok user.
Why does TikTok shadowban certain hashtags?
TikTok forbids some hashtags because of the overwhelming usage and high percentage of inappropriate content for visitors. People can't find relevant content if searching for some related hashtags, so TikTok ban and block them from using.
Key Takeaways
A TikTok shadow ban is a temporary or permanent limitation on your TikTok profile. It comes as a result of inappropriate behavior on the social media platform. Breaking any TikTok rules and its community guidelines will cause a shadow ban and certain limitations on your profile.
You will notice a decreased profile growth and engagement rates, as well as a disabled content publishing option. Even if you notice such a situation, don't panic. Not only do shadowbanned TikTok profiles get poor engagement rates, but inconsistent ones too.
To improve your knowledge about TikTok terms of use and successfully avoid being shadowbanned, you should take care of several takeaways from this blog post. Let's go through them together:
You will not get notified when TikTok shadowbans your account. This is the tricky part of the shadow ban where the TikTok algorithm limits your profile growth without any notification.
Some of the most common reasons for causing a shadowban on TikTok are: hate speech, racism, promoting violence and terrorism, minor abuse, nudity, adult content, using forbidden hashtags, movie spoilers, etc.
The most basic thing you should do to get rid of the TikTok shadow ban is to move on with clear and consistent content. Also, deleting risky content and avoiding spam behavior are important steps to overcome the situation you are in.
There is not a certain time of TikTok shadow ban duration. TikTok shadow ban can last between 2 weeks and 1 month respectively. If it lasts longer on your profile and the engagement rates are still decreasing, contact the customer support team.
Always tend to follow the community guidelines and bring valuable content to your TikTok followers. Create a consistent content schedule on your profile and skyrocket your profile growth without any limits.
FYI: You can embed TikTok widget automatically with EmbedSocial's UGC platform. Start a free trial and display your social media widgets now.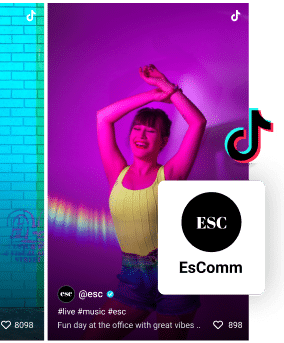 Show TikTok videos on your website automatically!
Try EmbedFeed and add TikTok videos, Instagram, YouTube or Facebook feeds to your website.
All features included | Live support available