With the youngest fan base in 2022, TikTok is the latest social media trend. Going live on TikTok means connecting with your audience face-to-face. It is an open opportunity for them to interact with you in real-time. More often, creators and marketers choose TikTok as a social media platform for placing content because of its nature and pushing algorithm. It's most common that your video can go viral on TikTok instead of any other platform. So, play smart and learn how to go live on TikTok to build trustworthy relationships with your audience with a high tendency to grow day-to-day.
In this blog post, you will find a step-by-step guide on how to use the TikTok live option. Also, you will learn more about how your brand can benefit from it with specific tips for creating better broadcasts. Make yourself comfortable, and let's complete your TikTok live mission successfully.
What is TikTok live?
TikTok live is a TikTok feature that allows users to stream live videos and interact with their audience in real-time. The live option is here for creators and businesses to speak with their potential customers who attend the live broadcasts directly. TikTok will notify your followers automatically in the inbox when you start the broadcast. Also, they can find yours and other live broadcasts in the TV-like icon with the LIVE word located in the top left corner.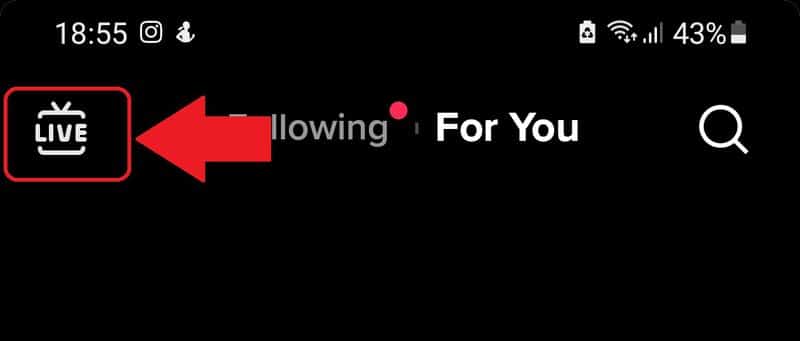 It's worth mentioning that TikTok live dimensions are the same as its competitors YouTube and Instagram – 1080x1920p full-screen size with an aspect ratio of 9:16. Also, you can choose an aspect ratio of 1:1 or 1080×1080 in pixels. Still, it's not a full-screen dimension, and there will be blank space on the top and bottom of your screen.
Live broadcasts on TikTok are limited to 60 minutes. So, you have an hour to do your best in front of your audience and increase the engagement rate. If you need more time for your live stream, you can go live again when the stream ends and get another 60 minutes to communicate in real-time with your viewers. Fortunately, creators have an option to replay the live video, download the Live video after the broadcast, or delete it. If you want to replay it, just open the Settings and Privacy option, and choose LIVE Replay.
TikTok live is an amazing way for both creators and small businesses to connect with their followers in person or reach a wider audience. It is so beneficial for increasing the engagement rate, building trust, and converting new customers to your products or services. But first, let's see why creators need to use TikTok live to hit bigger success than ever.
How can creators benefit from TikTok live?
TikTok is an amazing place for content creators to publish their content, show their creativity, and make the audience enjoy their engaging videos. When it comes to TikTok live, connecting with your followers in person and interacting with them in real-time brings many benefits for you. Here are some reasons why:
Get closer with your audience
Going live on TikTok as a content creator will allow you to get closer to your audience and connect with them face-to-face. Meeting your followers in real-time and interacting with them will be beneficial for building trustworthy relationships and positive energy. TikTok live lets you answer different questions that your broadcast viewers have. Also, you can speak to them directly, educate them about something, ask them questions you can use for future content development, and so on.
Offer unique content on TikTok
TikTok live broadcasts allow you to be unique in front of your audience and place different content to make them enjoy something new. The live TikTok videos are a kind of user-generated content that will help you reach new audiences as a content creator. TikTok live is an opportunity for every creator to be unique and communicate with the audience in a specific way. This being said, use your 60 minutes to be original and skyrocket the engagement rates on your profile.
Make money with TikTok live
As a content creator, you can make money going live on TikTok. Keep in mind that there are two requirements you need to have: a registered account and being at least 18 years old. TikTok live allows the stream viewers to send virtual gifts to the creators in the form of virtual diamonds. The diamonds can be transferred into your PayPal account once you collect at least 100. To check your balance and recharge the diamonds into money, go to your TikTok profile. Then click "Settings and Privacy" from the menu in the top right corner and choose "Balance."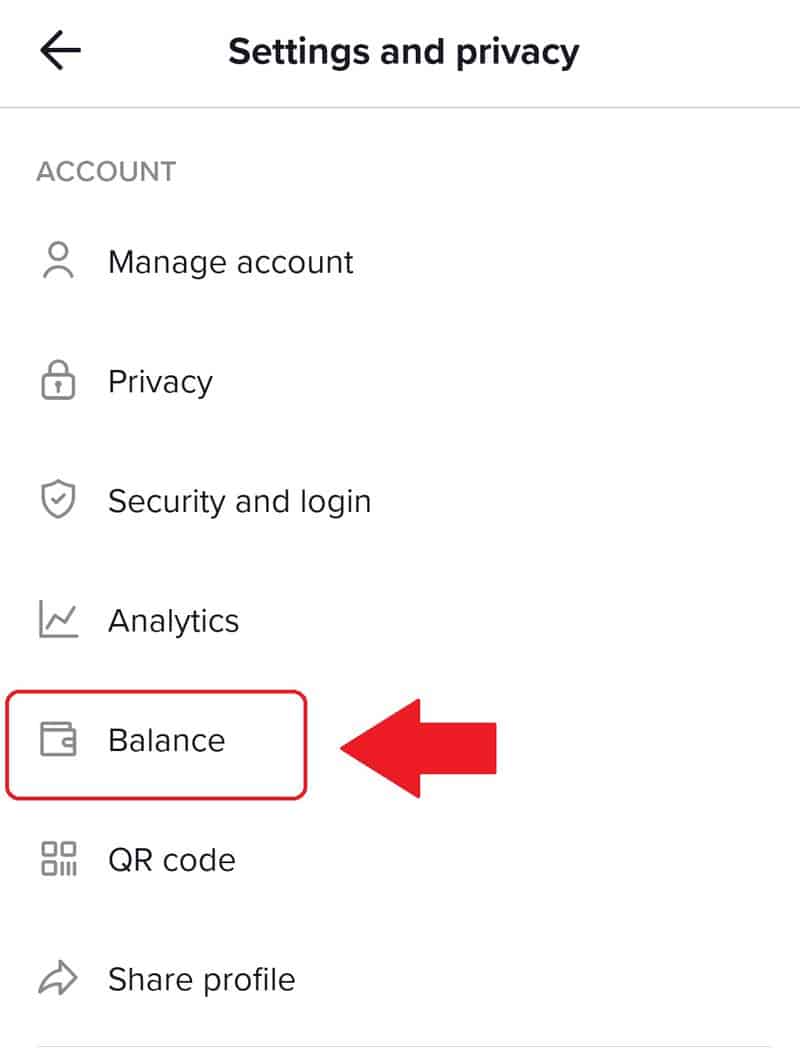 Have fun and grow your TikTok profile
As a content creator, you can go live and do what makes you happy while growing your profile. For example, you can use the TikTok live option to stream video games. The younger audience loves gaming, so they will like to see someone gaming in real-time and have fun together. Also, if you have any kind of product, like merch, eBook, course, and similar, you can use your streams to promote it directly to your viewers and make special offers for them. Have fun and increase the engagement rates on your profile as never before.
How can businesses benefit from TikTok live?
As for the creators, TikTok live is a beneficial feature for marketers and business owners too. Here are some examples of how businesses can benefit from going live on TikTok:
No costs for using TikTok live
TikTok live is a free feature that marketers can use for different purposes. Thanks to this, businesses have a free channel to promote their products or services directly to stream viewers. All you need to use is a smartphone with a steady internet connection. So, after hitting 1000 followers on your TikTok page, you are ready to go live and promote your brand face-to-face with the broadcast viewers.
Connect with your target audience
Going live on TikTok allows businesses to be in touch with their potential customers and promote directly to them in real-time. The viewers who attend your broadcasts are probably the ones who are interested in your brand and want to learn more about the products or services. Use the moment to leave a good impression and grow your business by converting the stream viewers into regular customers.
Build strong customer relationships
It's most common that people will buy from someone they trust. Building trust with your audience can be beneficial for making them feel free to take a buying action. Also, being open to conversation with your followers, answering their questions in real-time, or asking them questions related to your business can drastically increase your business growth in the future. Use TikTok live to be in touch with your potential customers directly and consistently build trustworthy relationships with them.
Provide unique and engaging content for your website
Additionally, you can download and re-use the TikTok video content on your website.
And with the EmbedFeed TikTok Widget you are able to sync TikTok videos automatically on your website
Embedding TikTok videos on your website, will help you reach website's visitors, and increase the views of your TikTok videos.
Use TikTok live for testing
TikTok allows you to get data insights for your live sessions. You can see the viewers' behavior and interest in your broadcast. Using TikTok live as a promotion channel is an opportunity to launch a campaign about your product in front of the stream viewers and monitor their actions. This is a freeway for businesses to test their product campaign, check the viewer's interaction related to the promotion, answer their questions, highlight the benefits, and so on.
Steps to start a TikTok live stream
Starting your first TikTok live broadcast is quite an easy process. You can do it in a couple of steps. Follow the steps below to go live on TikTok successfully:
Step 1:
Open the TikTok app on your smartphone and click on the white "+" button at the bottom of your screen
Step 2:
The recording screen will open, and you need to choose the LIVE option from the sliding menu at the bottom. After that, you will see a screen with many options to customize the screen before going live.
Step 3:
To start the broadcast, just tap the red Go LIVE button at the bottom of the screen.
Here are the steps visually in the image below: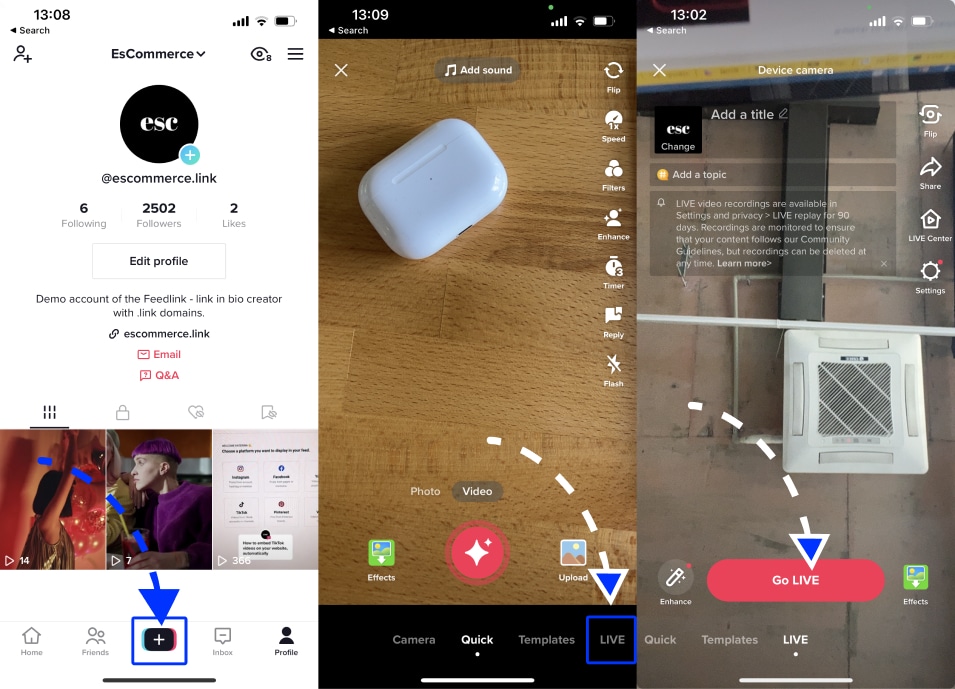 That's it! Now you are live on TikTok, and your followers will be notified about it automatically.
You will see a few notifications, as a helpful information about your live video, as show below: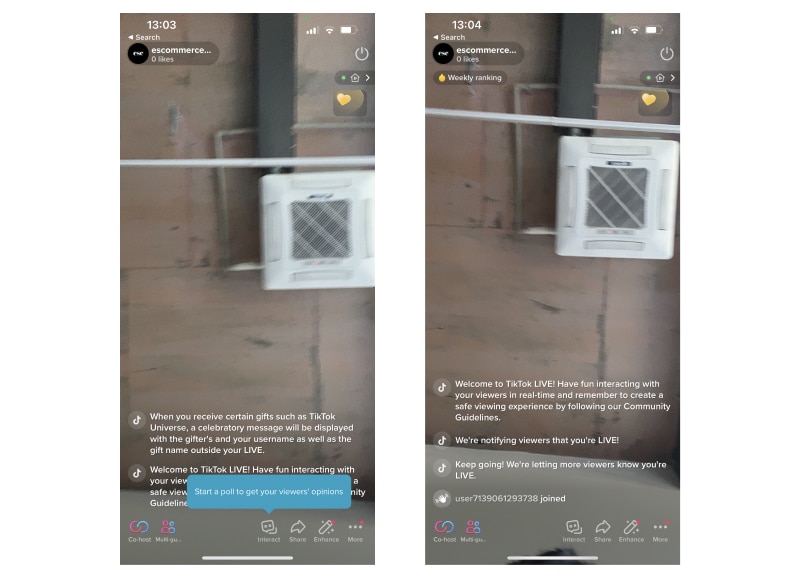 From here, you can read the comments from your viewers, answer their questions with text, co-host another TikTok user to join your live session for an interview, co-host multiple TikTok users for real-time conversation in front of your viewers, etc.
To end your TikTok broadcast, just tap the stop button in the top right corner.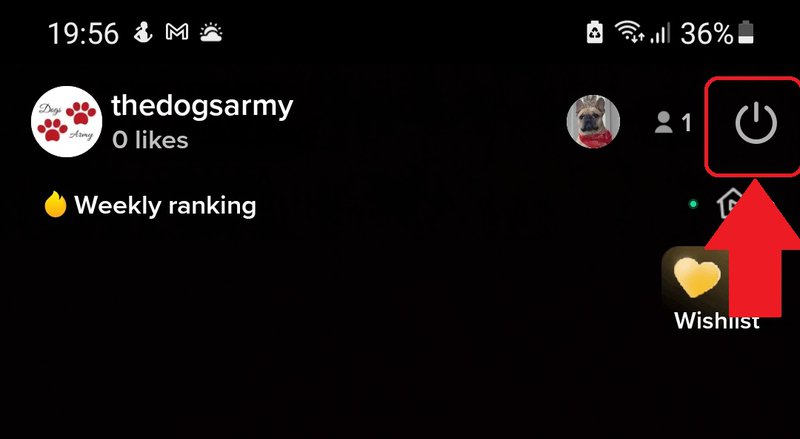 Right after the end, TikTok will show you insights about your stream with different information related to it. Here is an example with neutral numbers: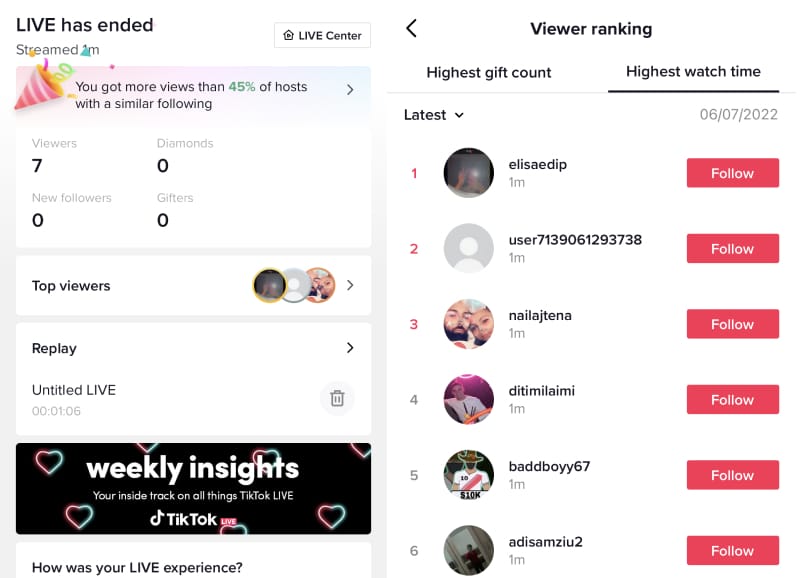 TikTok live limitations
You saw how easy it is to use the TikTok live feature. Anyway, keep in mind that there are some limitations, and not everyone can go live on TikTok. The first TikTok limitation is about the creators' age. Creators under 16 years are unable to use the TikTok live feature. TikTok has strict rules regarding users' age, so it's a case for the TikTok live option.
How many followers do you need to go live on TikTok?
Another TikTok limitation for streaming a live video is the number of followers. So, how many followers should you have to go live on TikTok? Creators with less than 1000 followers are unable to go live on TikTok. This limitation requires creators to build a solid audience first to unlock the TikTok live feature and then meet them face-to-face.
To sum up, going live on TikTok requires creators to be at least 16 years old and to have at least 1000 followers. Make sure you are one of them and use TikTok live option without worries.
Tips for creating engaging lives on TikTok
The most important thing when you go live on TikTok is to engage your viewers and keep their attention till the end of your stream. The main question is how to do it properly. Well, in this section, you will find 5 different tips on how to create engaging live streams your viewers wouldn't want to leave:
Set up a steady internet connection, background, and streaming environment
First and foremost, make sure your background looks cool, and everything is set up properly. Pick a quiet place where you can go live (empty room, studio) without any background noise your audience can hear. Always tend to have good lighting to show your face clearly and a good camera angle. It looks more professional when you take care of these things, so your audience will note your efforts firsthand.
Let your viewers participate in the discussion
Interacting with your stream viewers is the crucial step to including them in your TikTok broadcast directly. Making regular Q&A sessions with your audience is a key strategy to make them stay in touch with your brand. Also, to make them feel free to ask questions related to your existence on TikTok, products, and services. Make sure you give clear answers so that the real-time communication will be interesting and helpful for all of them.
Plan your TikTok live streams ahead
Before you go live, always have a plan on how to perform your live stream to the fullest. Writing down your talking points will help you to establish a smooth conversation and chronological order of the things you want to communicate in the live session. Plan your minutes to keep your viewers interested till the end of the broadcast.
Co-host one or more TikTok users
Depending on your live broadcast purpose, you can give live access to one or more TikTok users to join your live stream and make a face-to-face conversation in front of your audience. It would be really interesting for the viewers if you do an interview with someone from your niche. That way, they can interact with your guest too and ask questions they are interested in.
Always moderate your TikTok lives
For a clean and calm stream without scammers, use the TikTok live moderator option to choose someone who will take care of the viewers' behavior. Moderators have the privilege to filter comments from the viewers, as well as block viewers, and remove someone from your TikTok stream. Follow the steps below to add a moderator:
1. When you open the TikTok live recording screen, tap on the Settings option from the right side of the screen.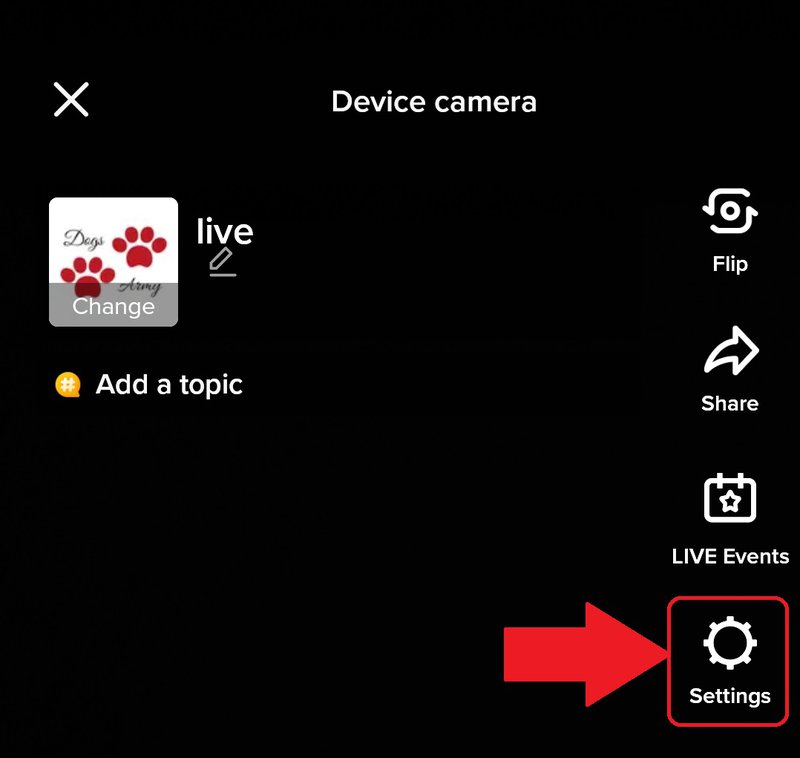 2. From here, choose the Moderators option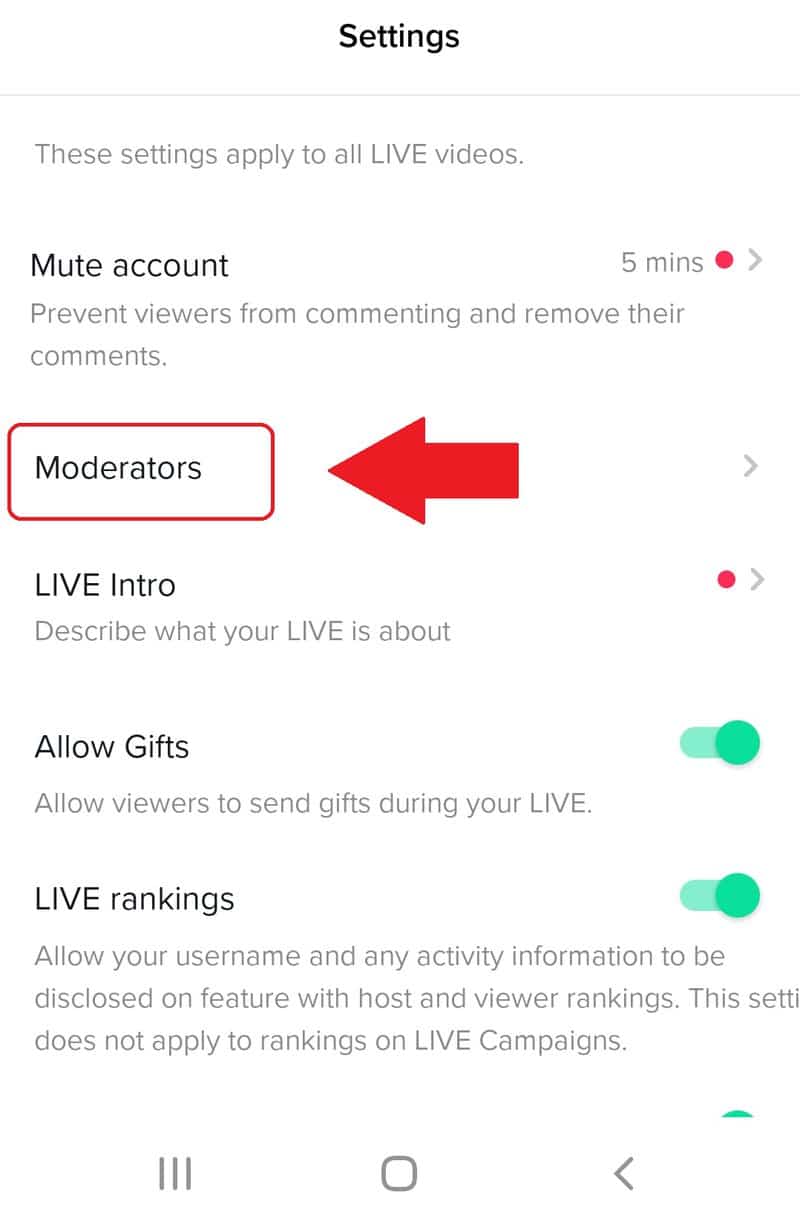 Tap on the "+" icon from the right side and choose a moderator from the list.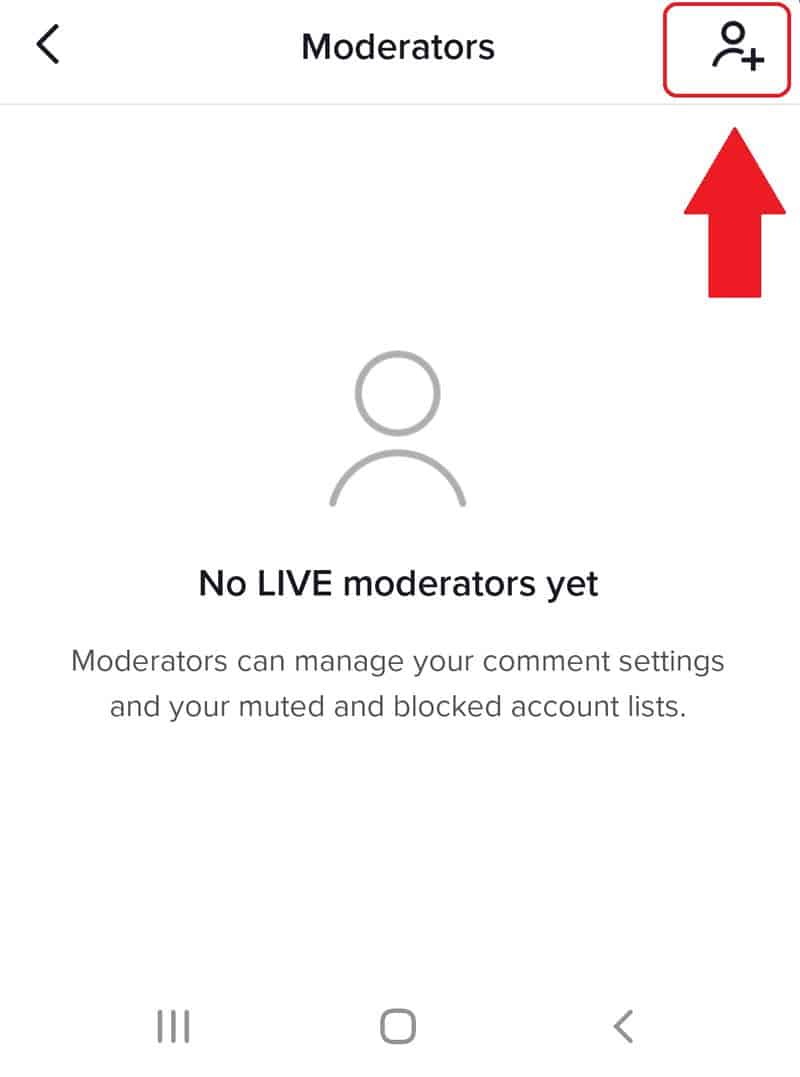 Promote your latest live in link in bio
Don't forget to add the URL of the latest live in your Link in bio page or directly in the profile website area. By doing this you can allow the followers who missed the live to easily find it.
Here are examples of TikTok bios to get you inspired.
TikTok live ideas
As a content creator and business owner, using TikTok live in your growth strategy effectively builds your profile and increases your engagement rates. There are many different ways how you can use the TikTok live feature and benefit from it. So, let's check the following examples:
Organize regular giveaways
Organizing giveaways on your profile is a powerful method to reach a huge audience and skyrocket engagement rates. For example, you are a content creator in the beauty niche and want to give away your makeup package to the lucky winner. You can post a short interesting TikTok video as an announcement for the giveaway together with the participation rules. That's how you will promote the giveaway to your audience and potentially reach non-followers to join. Keep in mind to not include copyrighted music and logos because of the strict legal terms of use.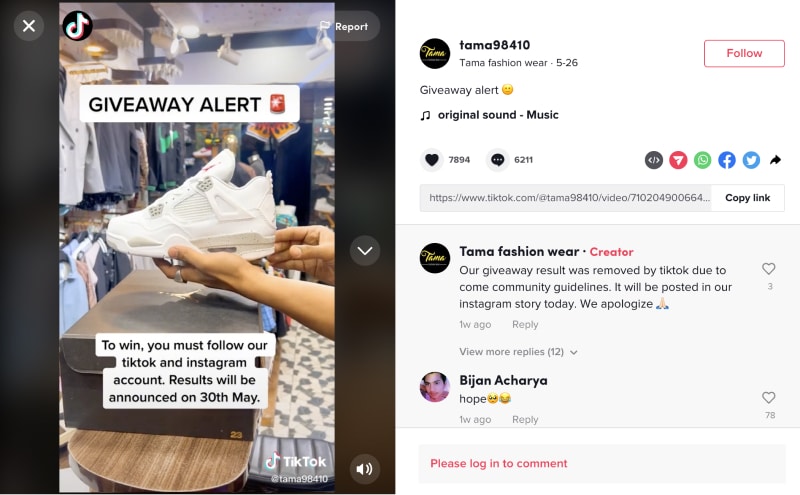 Co-host other TikTok users for interview
Doing interviews with other prominent video creators in your niche can help you to increase engagement rates and attract a wider audience to your live broadcasts. Use the option to co-host another person to your live stream and start the interview in front of your followers. Always prepare your questions before the interview to establish a smooth conversation during the broadcast and have a great time speaking together.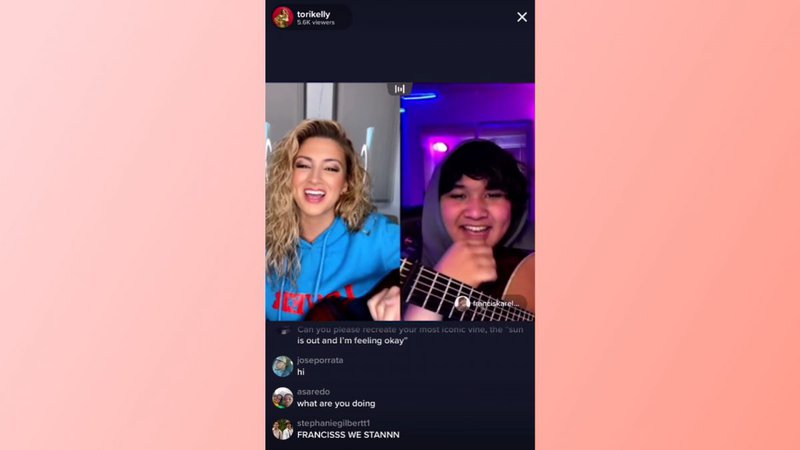 Do Q&A
As we mentioned before, it's a pretty good idea to implement live Q&A sessions with your followers. This way, you can answer their questions in person and interact with them. Use the live feature to give honest answers related to yourself and your creative work. Also, to provide helpful information related to your niche, show what's going on behind the scenes and let them answer some questions you want to ask. This is one of the most powerful ways to boost your engagement rates on TikTok and build trustworthy relationships with your followers.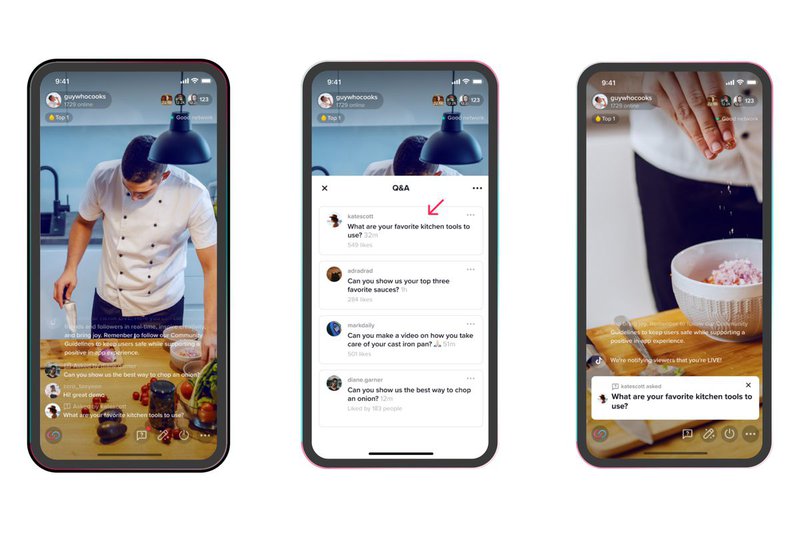 Livestream gameplay
If you create content in the gaming niche, TikTok live is an amazing option for you to stream your gameplay and play video games together with your fans. There are countless TikTok creators focused on gaming, challenges, and tournaments.
So, to stand out from the crowd, you can go live on TikTok and play video games your audience like the most.
Also, there is an option for them to reward you with virtual diamonds, so keep that in your mind as an additional income source.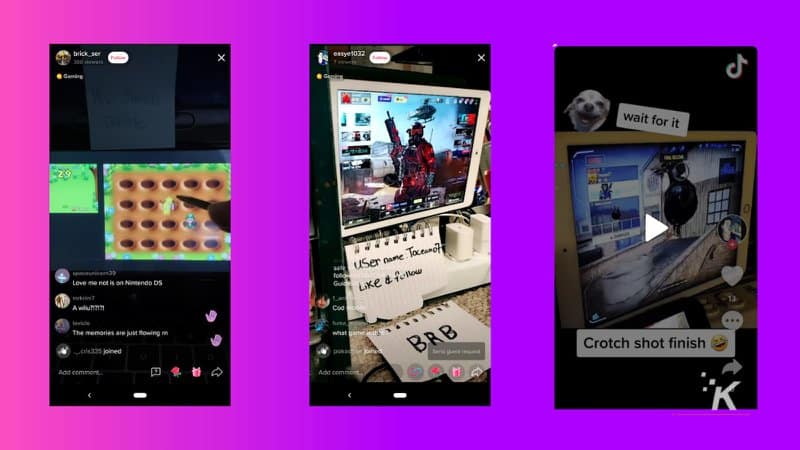 One hour tutorials
Creators usually create content in a specific niche where interested people engage with their videos. To place helpful content for them for free and increase your engagement rates, you can do regular 60 minutes tutorials relevant to your niche.
For example, if you are a dancer, go live on TikTok to teach your viewers new dancing moves.
Or, if you create content in the fitness niche, use TikTok live to show cardio or weight-loss exercises. You can record every kind of tutorial and give helpful content to your audience. If you need more time, go live again once the stream ends to get an extra 1 hour for streaming.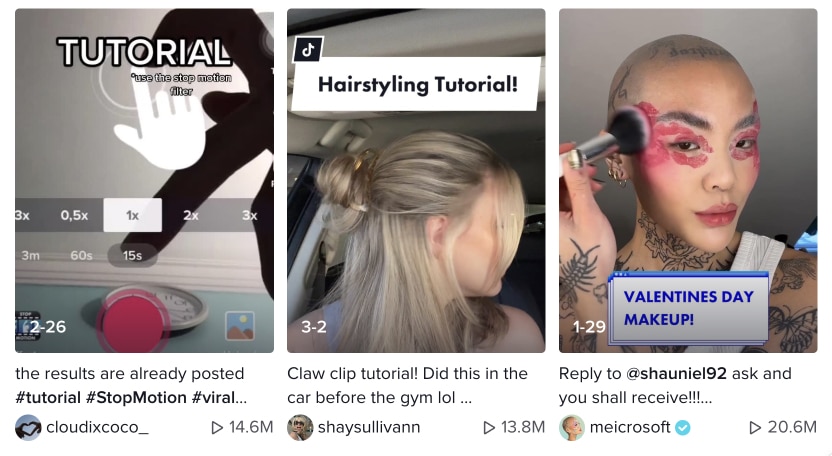 FAQ about TikTok live
Why can't I go live on TikTok?
You can't go live on TikTok because of the limitations about the age and the number of followers. You can use TikTok live only if you are older than 16 and have at least 1000 followers on your page.
Is it possible to make money through TikTok Live?
TikTok live allows creators to make money, i.e earn gift points, while streaming. The viewers can send virtual gifts that are exchanged for money and transferred to the PayPal account.
When is the best time to go live on TikTok?
There is not a specific time to go live. Always check your page insights and see when your audience is the most active in the day.
How to watch someone's TikTok live without them knowing?
TikTok allows creators to see who is watching their live session, and viewers can't hide their presence. If you want to watch anonymously, use an account with a different username for it.
How to schedule my TikTok live?
To schedule your live streaming and notify your audience about it, you need to use the TikTok Live Events option. Set the stream name, starting date, and time with a short description.
How long are the LIVE Replays available?
Live replays are available for up to 90 days, but you can delete them anytime in the "LIVE Replays" option from the settings.
Key takeaways
To sum up, TikTok live is a valuable feature you can use to connect with your audience directly and interact with them in real-time. No matter if you are a creator or brand owner, building strong relationships with your followers is a key point to growing your name and making outstanding results. Here are 5 key takeaways you should remember from this blog post:
TikTok live broadcasts are limited to 1 hour, so if you need more time you can go live again and get another 60 minutes for streaming.
Creators can make money thanks to TikTok live. Your audience can send you virtual gifts via your live stream and you can exchange your gift points for PayPal money.
Keep in mind that not everyone can use the TikTok live feature. Creators must be older than 16 and have at least 1000 followers to unlock the live option.
For a peaceful and clean live streaming without scammers, use the TikTok Live Moderator option to choose a moderator for your stream. The moderator has the privilege to filter comments, report, remove and respond to them, as well as block the viewers with inappropriate behavior.
Remember that TikTok live is free to use, so use it wisely to test product campaigns for your business and analyze the insights further.
TikTok live is one of the best features every TikTok user can take advantage of. Be patient to unlock and use it properly to skyrocket your engagement rates and business growth with a lighting speed. If you are looking to do similar with Instagram, read how to go Live on Instagram.