Following Instagram Reels trends is important for several reasons.
First and foremost, it helps you stay relevant and up-to-date with the latest social media trends, ensuring that your content remains fresh and engaging to your followers.
By staying on top of popular Reel trends and following Instagram updates, you can also increase your chances of going viral or gaining more followers, as users are more likely to engage with current trending content.
Additionally, following Reel trends can inspire creativity and help you develop new ideas for your own content.
Finally, participating in Reel challenges or trends can also help you connect with other creators and build a sense of community within the platform.
Overall, keeping up with Instagram Reel trends is essential to creating successful content on the platform. If you are looking for a similar list for TikTok, see the latest TikTok trends
---
FYI: You can embed Instagram Reels widget automatically with EmbedSocial's social media aggregator and UGC platform. Start a free trial and display your social media widgets now.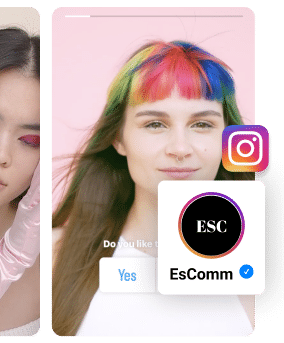 Embed Instagram Reels videos on your website automatically!
Try EmbedFeed and add TikTok videos, Instagram, YouTube or Facebook feeds to your website.
All PRO features | Cancel any time.
5 Ways to Find Trending Reels on Instagram
You can find the latest Instagram Reels trends in many different ways, using all platform's features related to the reels section.
From trending songs, challenges, and filters to camera roll and video montages – the trending Instagram reel videos can be recognizable in various aspects.
Here you will find the top 5 ways how to do your Insta research and dig some popular video clips, so let's dive into it:
1. Using audio to create trending Reels
Instagram has a vast library of audio and shortened songs that content creators can use to create reels. Using the same audio and creating reels can increase the chances of your content trending on the platform and skyrocketing your social media presence.
You can also find popular audio by browsing through the Reels tab on the Explore page or by searching for relevant song hashtags.
Keep in mind to create similar content according to that reel trend that booms for a certain sound and take advantage of it before it gets cold.
2. Analyze your competitors
Monitoring the activity of your Instagram competitors in your niche can help you identify the latest trends and current popular content.
By analyzing the type of content they are posting, the hashtags they are using, and the engagement they are receiving, you can get a good idea of what is trending in your industry or niche.
By studying your competitors' reels, you can identify market gaps and create unique and differentiated content.
It will help you get in touch with the hottest trends when it comes to Instagram reels and get ideas for creating trending content on your platform.
3. Check Instagram Reels tab
From the bottom bar, with many options located on the home screen, you can click on the Reels icon to access a curated selection of trending and popular reels.
Instagram algorithmically determines what content is shown here based on various factors such as engagement, view count, and relevancy to your interests. In other words, it will show you what's trending in the content you want to consume most of the time.
4. Follow influencers in your niche and relevant hashtags
Following popular creators and relevant hashtags on Instagram can help you stay up-to-date with the latest trends on the platform. You can search for popular creators by using the search bar or explore page and following relevant hashtags that align with your interests.
When you follow a hashtag, relevant posts and reels will show up in your feed. It is one of the easiest ways to find trending Instagram content or find inspiration for what content to create by analyzing the "big fishes" in your niche.
5. Participate in challenges
Participating in popular Instagram challenges is a great way to find and create trending reels and get more visibility. Instagram creators often organize and participate in challenges that go viral – think about the "Savage Challenge" or "Flip the Switch Challenge" as a perfect example.
By creating reels that align with the latest challenges, you can gain traction and reach a new potential audience that is interested in the challenge or in the content that creators post for that challenge. That's how you can gain more followers and boost your Instagram reels to the sky.
Bonus: Look for embedded Instagram Reels on popular websites
Look for people's blogs and see if they have embedded their Instagram reels on their websites. It is a very common practice for popular websites or individual bloggers to write about a popular topic and include their own Reels or Reels from popular influencers. This way, you can stay updated and join a trend easily.
If you are interested in embedding Instagram reels and creating an interactive Reel widget for your website, check this popular option in the EmbedSocial platform.
---
FYI: You can embed Instagram Reels widget automatically with EmbedSocial's social media aggregator and UGC platform. Start a free trial and display your social media widgets now.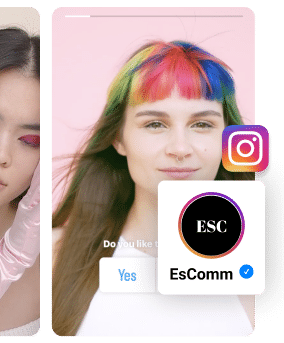 Embed Instagram Reels videos on your website automatically!
Try EmbedFeed and add TikTok videos, Instagram, YouTube or Facebook feeds to your website.
All PRO features | Cancel any time.
Instagram Reels Trends (March 2023)
1. The Glitch Recap trend
Glitch Recaps are one of the hottest trends in the spotlight, with over 10,000 reels using this sound.
An open laptop can be used to take a shot with the title of your video in white on a black background, and then a montage of films can be cut together.
Displaying your products this way allows you to display them in an attractive way with aesthetic montages and edits.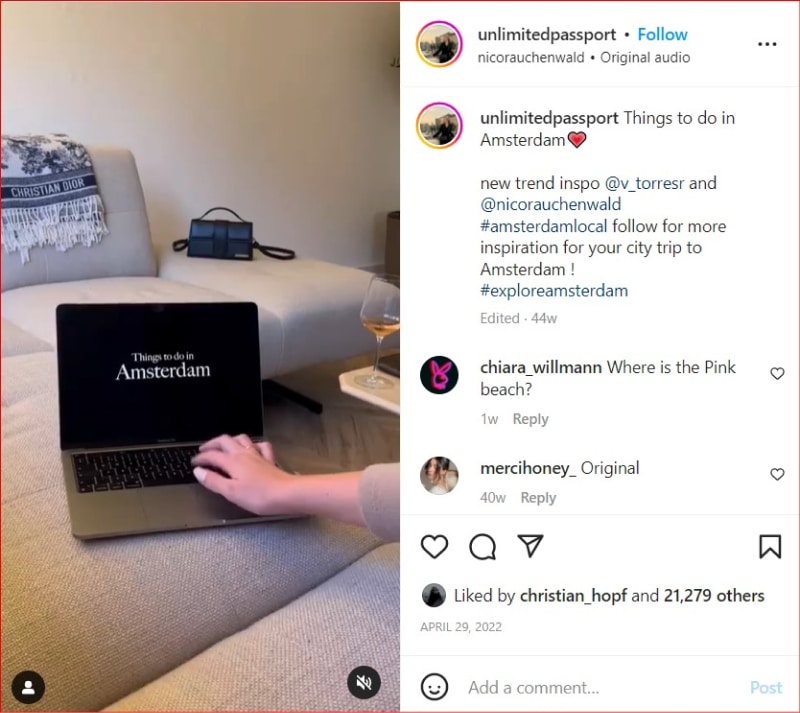 Watch this trend on Instagram.
2. Calm Down Trending Sound
There's nothing better for GRWMs than this trending audio, where all content creators are focusing on the lip sync approach.
Make your reel come to life by synching short clips or photos to the beat of the track.
With over 34,000 videos, find reels that will give you the inspiration to make one for your audience and feature everything you need firsthand.
Watch this trend on Instagram reels trends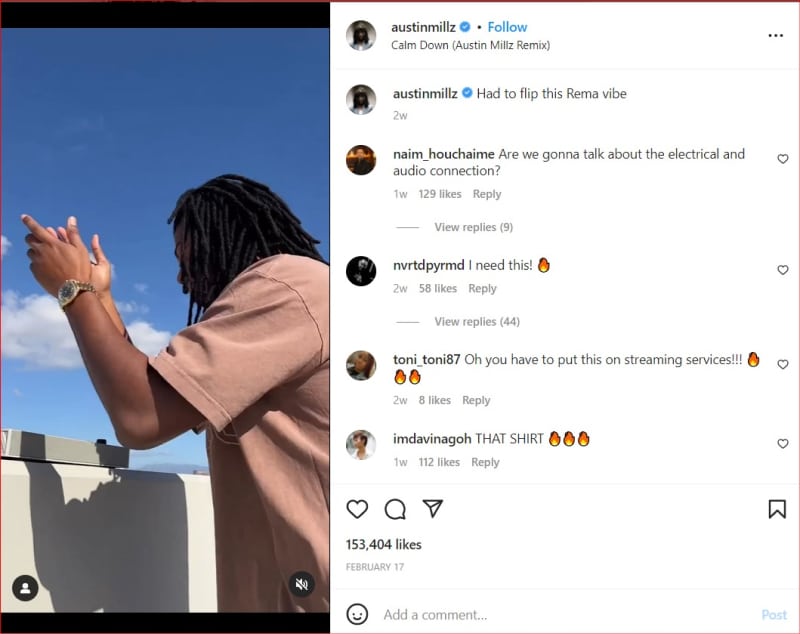 3. It's Giving Trend
We now have a reason to treat ourselves because this Instagram reels trend is here to show us how to do it more creatively. Using this trending audio, you'll be able to highlight what makes your life luxurious at the moment and jump into the relaxing world without worries.
Till today, this Instagram reels trend has over 3400 videos keeping in mind that March is only at the beginning of its flow.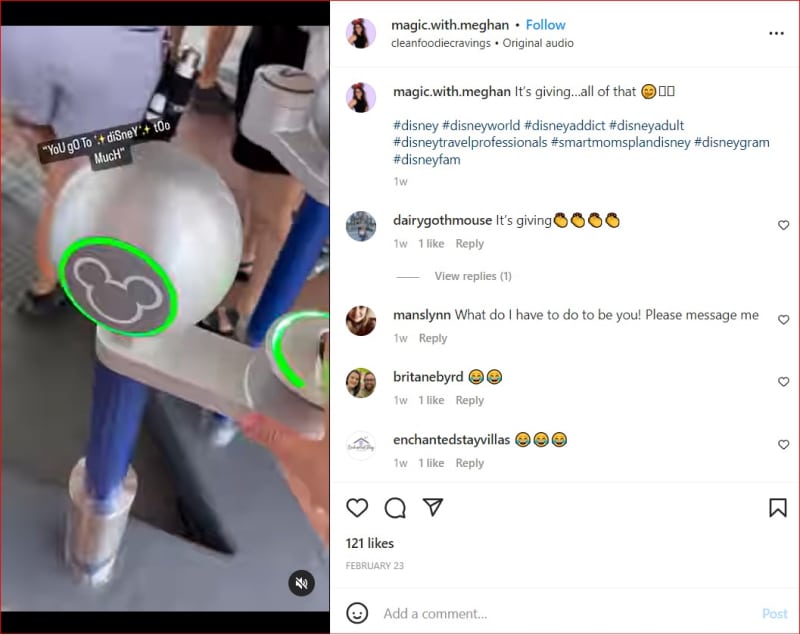 4. Look at this Trend
Would you like to share a scroll-stopping hack or product with the class? Get a taste of Kris Jenner's popular template of using this trending audio directly from "The Kardashians" serial.
All you have to do here is to showcase something that you are really impressed with and something that it's worth promoting across your profile. It's a perfect match for all businesses around to use this trend to establish a great way to execute their marketing campaigns without barriers.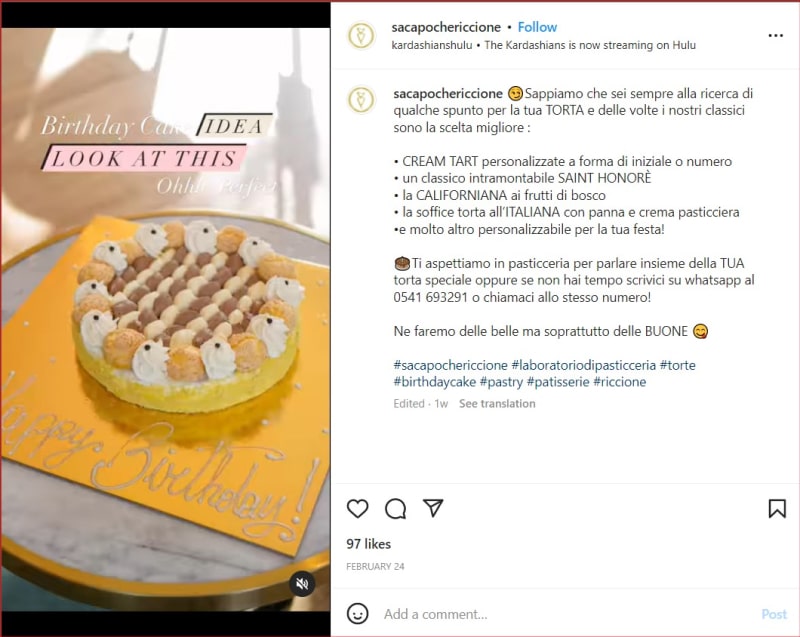 Instagram Reels Trends (February 2023)
1. I made this
February was a month for many Instagram Reels trends, one of them being the "I made this" sound. This trending audio is used in over 100,000 reel videos.
This Reel trend is all about showing a certain thing that you've done previously, whether it is a piece of art, fashion design, hand-made accessories, cooking recipe, etc.
Some Instagram Reels creators make behind-the-scenes videos with this trending sound, showing what they've made before getting the final video product. Kelsey Floyd (@kelsrfloyd) is a responsible Instagram creator for starting this trend with simple audio that made a boom on Instagram and is still on the spot.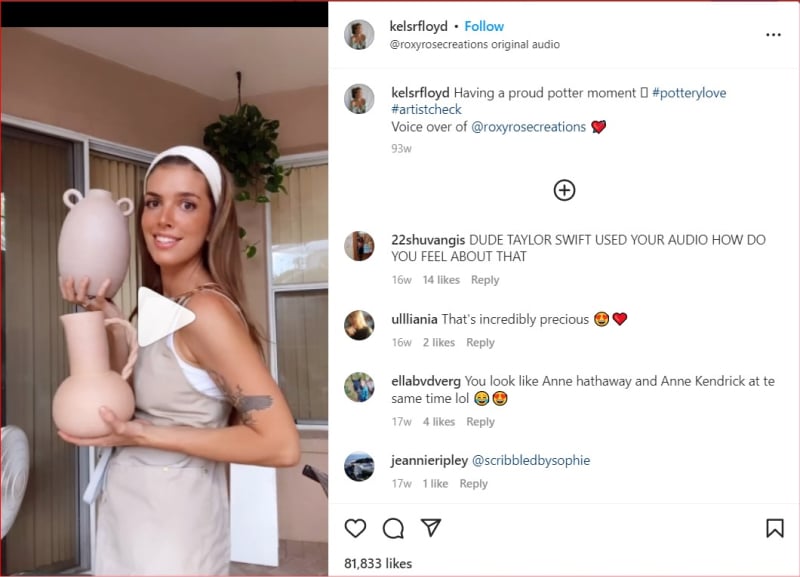 2. I Gotta See Lip Syncing Trend
As an Instagram content creator, you should focus on posting a video lip-syncing to this sound and a text overlay.
Use the template to write a text in the form of "I found someone who has more…than you," and here you can add some personal characteristics or physical elements, such as a more beautiful smile, longer eyelashes, a warmer hug, etc.
There are over 12,800 reels today, and you will not believe how many reels are created daily with the same sound.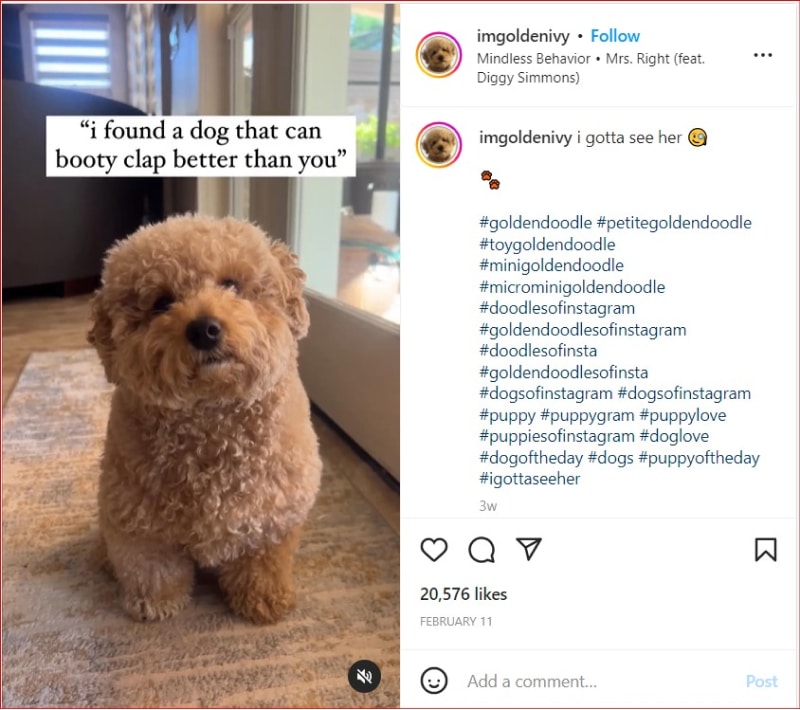 3. Apple Pay trend
In this trend, the familiar "ding" of Apple Pay is repeated multiple times, which makes the videos engaging for the readers.
The trend was originally created by the Instagrammer @patriizzle to show her weekly spending, and since then, nearly 490,000 reels have been created so far.
Businesses can use this trend to promote themselves creatively by showing various business products or different steps to achieve the desired outcome.
This Instagram reels trends audio could also be used to show your products over a mix of images.
In order to stick with a theme, you can display a variety of colors or products with a particular color. If you want, you can show some products that are perfect for a particular event and match your marketing strategy too.
Watch this Instagram reels trend
4. It's Corn Trend
In the last month, this trend has taken over social media. Tariq, a boy in Recess Therapy, enthusiastically expressed his love for corn in the audio.
Eventually, The Gregory Brothers turned it into a catchy song that became the internet's theme song.
The song continues to inspire people on Instagram to create Reels to express their love or enthusiasm for something, such as their pets, love life, work, etc. In total, 32,000 reels have been created using the audio so far.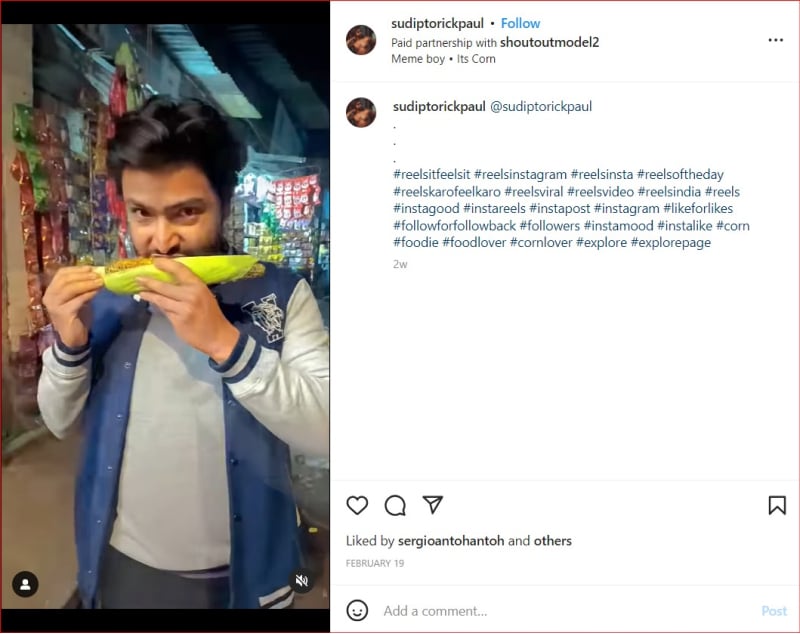 Watch this Instagram Reels trend
5. The "Rude Boy" trending song by Rihanna
It's hard to forget Rihanna's Super Bowl performance with all of that stage effects and choreography.
RiRi's track is perfect for showing off your best moves, launching new products, or giving Instagram tips for your audience.
Many people have used it in unboxing, travel videos, and real-life situations where dance moves are at the first point.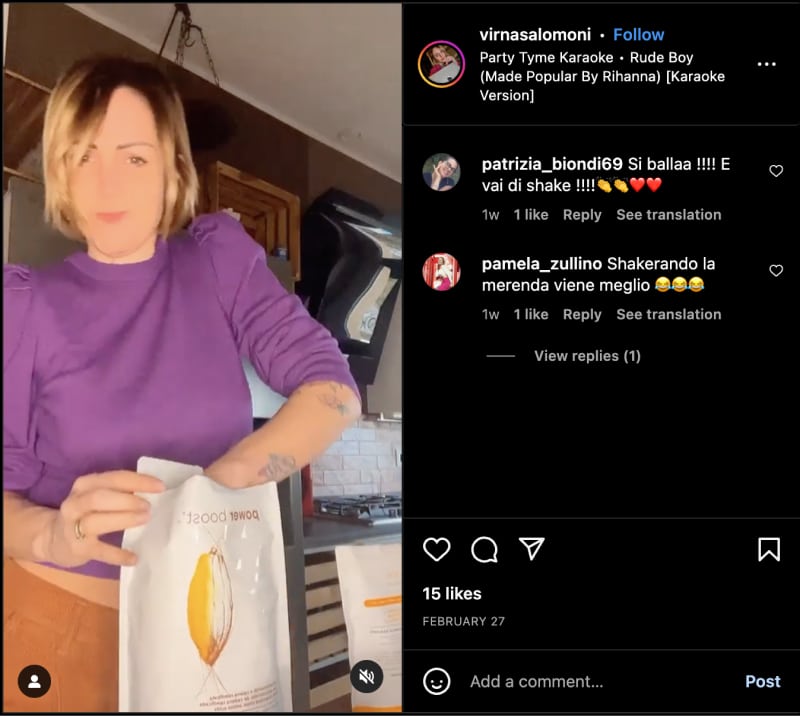 Current Instagram Reels Trends (January 2023)
1. It's a wrap
This is an Instagram Reel trend based on lip-syncing, where content creators show interesting situations describing a big dealbreaker that happened to them. Till today, this hilarious reel trend has over 2600 videos with text overlay, making it one of the most interesting Reels trends this year.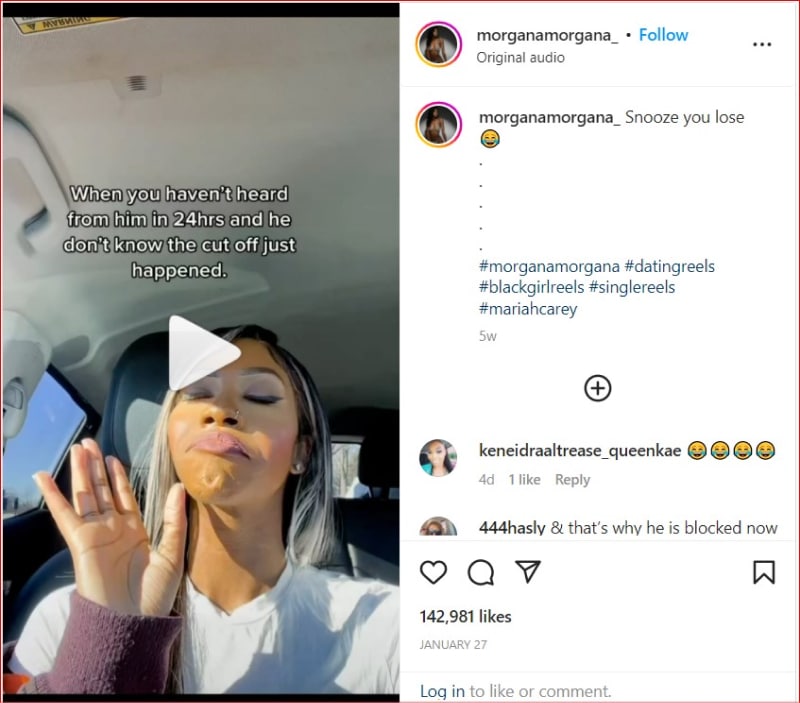 2. What I ordered vs. what I got
This is an Instagram reel trend that was born in the Covid period, where content creators can compare the item they ordered or wanted to have and the item they have now.
Now, it is finally booming on the Reels stage with thousands of video clips just in January.
Many Instagram content creators use photo dumps for this reel, showcasing what they have after the order funnily and sarcastically. It is often about product highlights, food, Amazon or AliExpress items, etc.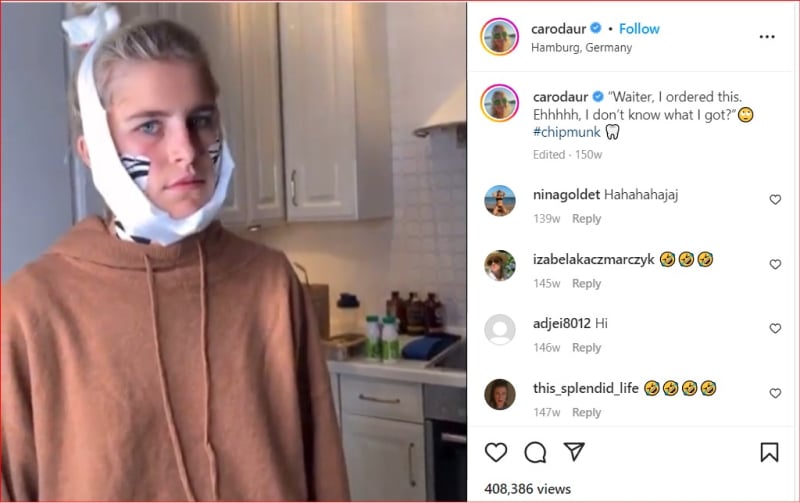 3. I Really Love Earth
One of the most relaxing and pleasant Instagram Reel trends this year, "I really love Earth," deserve a spot in our top trending videos list.
As the name of the reel trend suggests, it's all about showing beautiful nature around, recording sandy beaches, green parks, sea moments, etc.
The template of this Instagram reels trend has been used over 450 times since January this year, so feel free to use a template and be one of the content creators that creatively showcase beautiful places from Earth that everyone must check at least once in their life.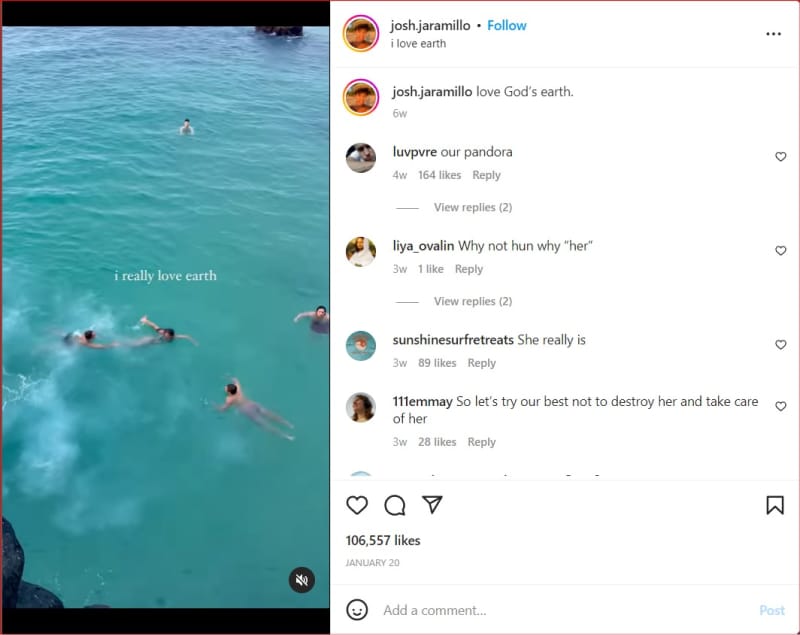 4. Hey Mickey (Transition trend)
The next reel trend we have for you is the "Hey Mickey" trending song which Instagram creators use to show makeup effects and highlight glitchy transitions for their audience.
There are 25 transition videos till today; shoutout to Baby Tate (@imbabytate), who started this trend in January 2023.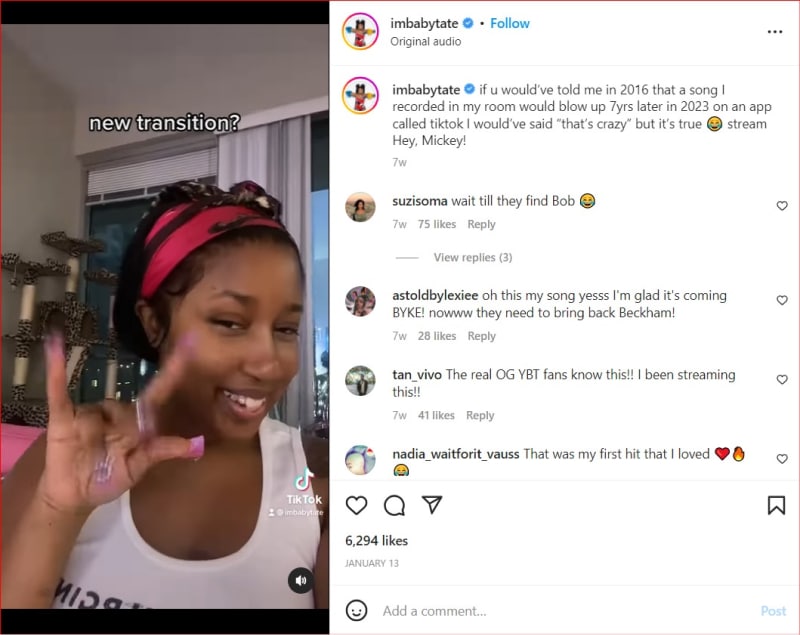 5. Lifelong Treasure of Destiny
Another Reels trend from January with using a trending audio track in the background showcasing your favorite memories so far, timing your edits to the beat.
The high-energy beat is here to make things more interesting for your audience, while the memories change as the bit takes the flow of the video.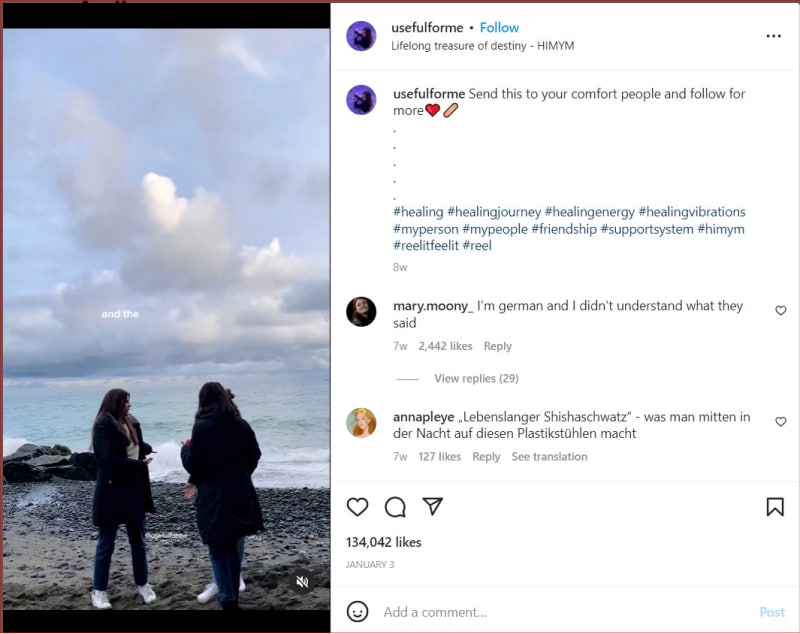 Trending Songs as Latest Instagram Reels Trends
Here is a list of top 10 songs that are great for creating Instagram Reels:
"Levitating" by Dua Lipa – This upbeat pop song has a catchy chorus and is perfect for creating fun and energetic Reels.
"Good Days" by SZA – This R&B track has a chill vibe, and the lyrics are relatable for many people, making it great for creating mood-based Reels.
"Blinding Lights" by The Weeknd – This retro-inspired dance-pop song has a strong beat and catchy melody, making it perfect for creating dance or workout-related Reels.
"Savage Remix" by Megan Thee Stallion ft. Beyonce – This female empowerment anthem has a strong beat and memorable lyrics, making it great for creating fierce or confident-themed Reels.
"Drivers license" by Olivia Rodrigo – This emotional ballad has taken social media by storm with its relatable lyrics about heartbreak, making it ideal for creating dramatic or storytelling-based Reels.
"Don't Start Now" by Dua Lipa – This disco-inspired pop song has a fun and upbeat vibe that's perfect for creating dance or fashion-related Reels.
"Mood" by 24kGoldn ft. Iann Dior – This hip-hop track has a catchy chorus and relatable lyrics about relationships, making it great for creating funny or romantic-themed Reels.
"Uptown Funk" by Mark Ronson ft. Bruno Mars – This funky and energetic song is a classic party anthem that's perfect for creating dance or celebration-themed Reels.
"Love On Top" by Beyonce – This upbeat R&B track has an infectious melody and positive lyrics about love, making it a great choice for creating a wedding or relationship-themed Reels.
"Watermelon Sugar" by Harry Styles – This summery pop song has a nostalgic feel and upbeat tempo, making it ideal for creating a beach or travel-related Reels.
Remember always to credit the artist and follow copyright laws when using music in your Instagram content!
Steps to find trending songs for Instagram Reels
Use the Explore tab
If you're looking to find the latest Instagram Reels trends, one way is to explore the "Explore" page on the Instagram app.
This page features a variety of content from users all over the world and often includes popular songs that are currently trending.
Search music-related hashtags
You can also search for specific hashtags related to music or popular songs to see what other Instagram users are posting.
Check music-related accounts and influencers
Additionally, following popular music accounts or influencers in your favorite genres can give you insight into what songs are currently popular and be used in Reels.
Keep an eye out for new releases as well, as they may quickly become popular among users on the app.
To do this, watch some of their latest Reels by navigating their profile and tapping the Reels tab.
To check the song on the latest reel, tap the song name, and you can hear the entire song and see other Reels that used that song. Here is the step by step how to do this: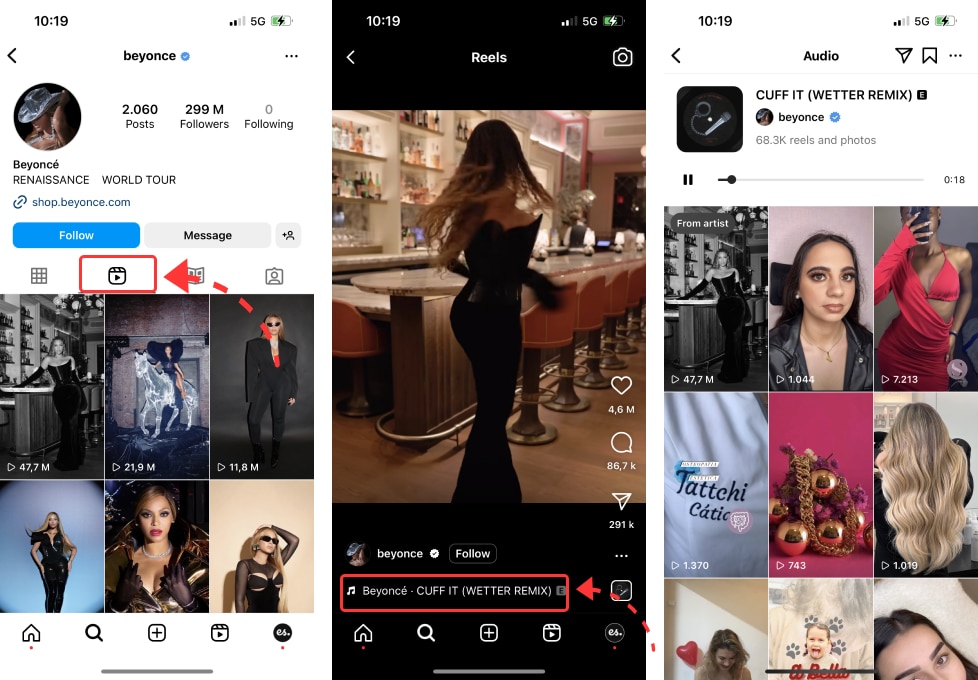 Here is a list of our popular music-related Instagram accounts that you might be interested in following:
---
FYI: You can embed Instagram Reels widget automatically with EmbedSocial's social media aggregator and UGC platform. Start a free trial and display your social media widgets now.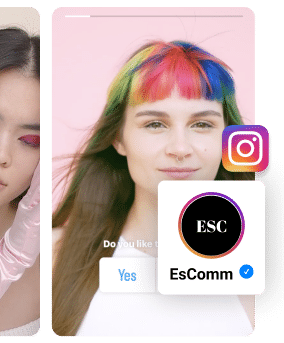 Embed Instagram Reels videos on your website automatically!
Try EmbedFeed and add TikTok videos, Instagram, YouTube or Facebook feeds to your website.
All PRO features | Cancel any time.