What's all the fame with online reviews and review sites?
Well, maybe if you know that 82% of consumers visit review sites before they purchase a service or a product, you'll see how big a deal this is, which means that online reviews can make or break any big or local business.
Yes, that big is their power.
If you're new to customer reviews and you're not sure where to find them, collect them, or how use them, let me clear things up for you.
In the following text, you can find practical tips and a list of industry-specific websites where you can submit your business to collect and display reviews from your customers.
FYI: You can embed Google reviews widget automatically with EmbedReviews platform. Start a free trial and display your Google reviews now.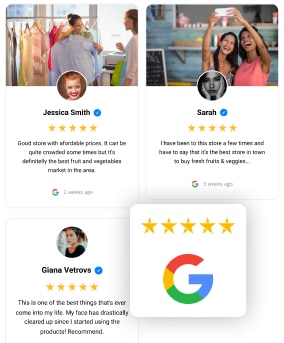 Generate & embed your Google Reviews.
Try EmbedReviews, generate Facebook and Google reviews, and display social media reviews widgets on your website. Automatically and in seconds.
All PRO features | Cancel any time.
Before the list, just check the reasons why you need to start creating a profile on some of these websites today:
5 reasons to be present on business review websites
1. Consumer reviews are everywhere!
You can't hide from reviews.
Like it or not, they will be displayed online, and they can make or break a business's bottom line. Fortunately, reputation management plans and strategies can bring a positive change to your online reputation.
So, you should consider managing your business listing on as many relevant review websites.
2. They make you more visible
Being a wanted brand means being a visible one as well.
People will look on Google and social media when they want to make a purchase. Search engines have their specific functionality algorithms and ways of indexing and ranking.
Having a good reputation will help you favor those algorithms and have a top position in local searches. Having positive reviews can significantly boost your local SEO efforts.
3. They ARE your social proof
People are becoming increasingly dependent on third-party reviews.
When it comes to making a purchase decision, they really rely on recommendations and customer reviews, even from total strangers. This is why social proof is so powerful.
With this in mind, businesses have a massive demand for customer feedback and reviews. And people are not shy in giving them – positive and also negative reviews.
4. They are trust signals
Your business reputation is your number one asset.
Having carefully managed and optimized consumer reviews can emit strong trust signals and influence potential customers' decisions to make a conversion.
This makes your business profile trustworthy.
5. Consumers are comfortable leaving reviews
People are usually more comfortable saying their opinion on review sites than on your own business page or website.
That's because they go there with the intent to buy something from a business and they usually return. Sometimes to buy again, sometimes to rate the provider high, and sometimes to say that the seller sucks.
1. General review sites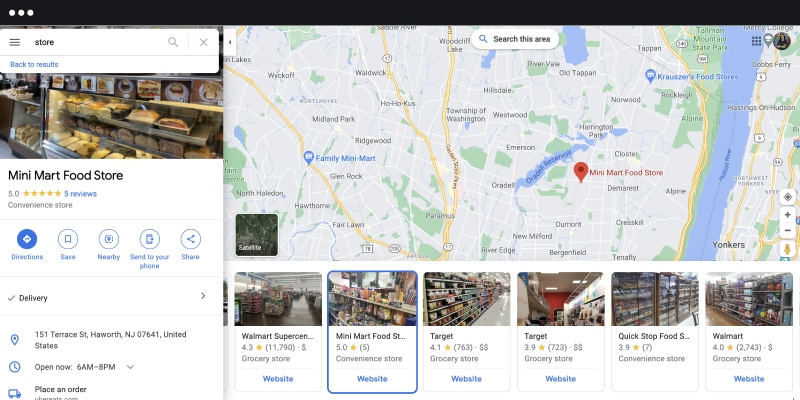 Google business profile is a free tool offering businesses to manage their online presence across Google. You'll have to set up a verified account and information so your business's website will be optimized appropriately.
You've got a bonus: This amplifies Search and Maps as well – making your business look even more reputable.
Why care? Google is the master of internet search.
Pricing: Free
You need it if you want business reviews for ANY type of business.
Learn how to get more Google reviews >
FYI: You can embed Google reviews widget automatically with EmbedReviews platform. Start a free trial and display your Google reviews now.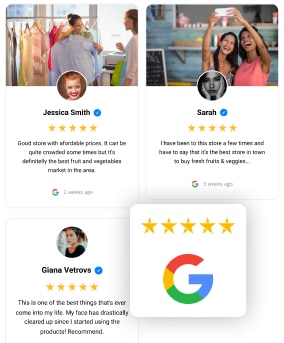 Generate & embed your Google Reviews.
Try EmbedReviews, generate Facebook and Google reviews, and display social media reviews widgets on your website. Automatically and in seconds.
All PRO features | Cancel any time.
As the most popular social platform, Facebook is now used for business purposes as well. Anyone logged in on Facebook can post a recommendation on your business page.
That's why consumers commonly leave reviews and recommendations there. Those are the reasons why Facebook is becoming a popular review source. You'll definitely want to claim your business's best here – on your Facebook page.
Why care? Facebook recommendations are often consulted before making purchase decisions.
Pricing: Free
You need it if you want business reviews for any type of business.
You want your business to be taken seriously? If so, you need to keep up a high reputation on the most professional social media network.
LinkedIn product reviews allow members to share their feedback on a particular product on LinkedIn product pages. Leaving constructive and honest feedback, members help each other in making informed purchase decisions.
The name and the profile picture of the reviewer are visible to anyone that views the product reviews. That's why they are so credible. It's almost impossible to fake reviews.
Why care? LinkedIn's professional experiences give added credibility to any review given.
Pricing: Free
You need it if you want business reviews for any type of business
Oh yeah, people are still using Foursquare business reviews. You can check in to different locations and places using the mobile app. But most important – you can leave a review for any of those places.
If you are a business on the go, make sure your Foursquare profile is up to date and full of positive reviews.
Why care? The most popular check-in review platform.
Pricing: Free
You need it if you want business reviews for any type of business that's on the go.
2. Review sites for SMEs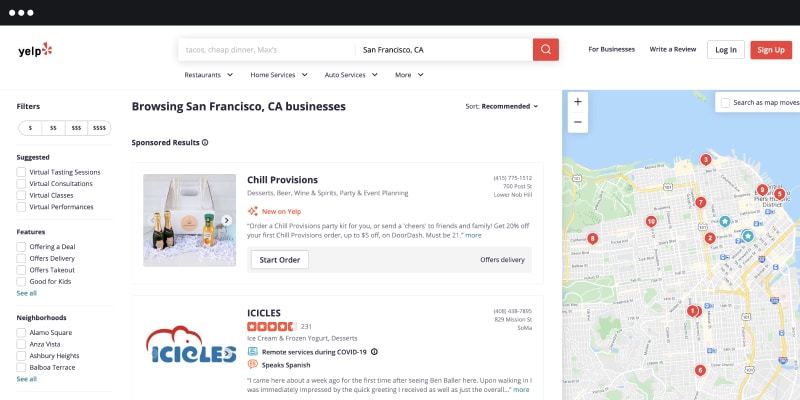 Yelp
It is a review website where people can post reviews about local businesses. The good thing about Yelp is that your happy customers are always at the top of your review feed. It's effortless for business owners to manage and respond to reviews from the Business dashboard.
Yelp became one of the most popular review sites, especially for SMEs, so you should seriously consider managing your Yelp profile.
Better Business Bureau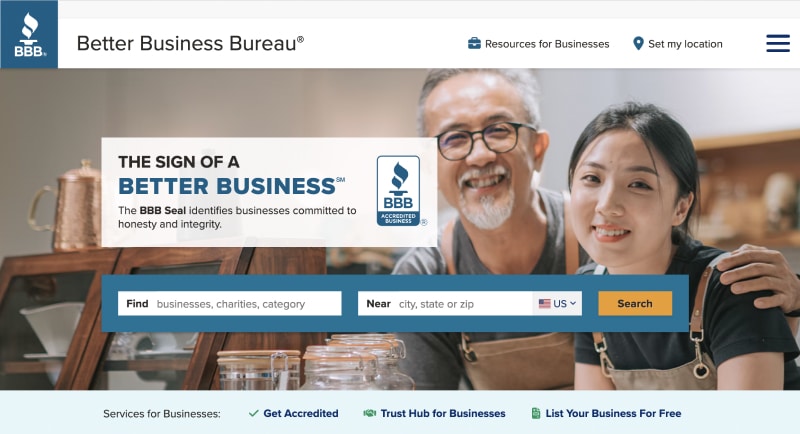 BBB (Better Business Bureau) helps in finding businesses across the US. It's one of the most trusted and ethical review platforms for local business clients. The good thing is that BBB has its own ways of putting pressure on business owners, so they implement the changes that want to be seen.
The accreditation process guarantees that your business is working in good faith to resolve customers' concerns.
Why care? Showing the BBB's badge on your website shouts integrity.
Pricing: Only Paid Version
Glassdoor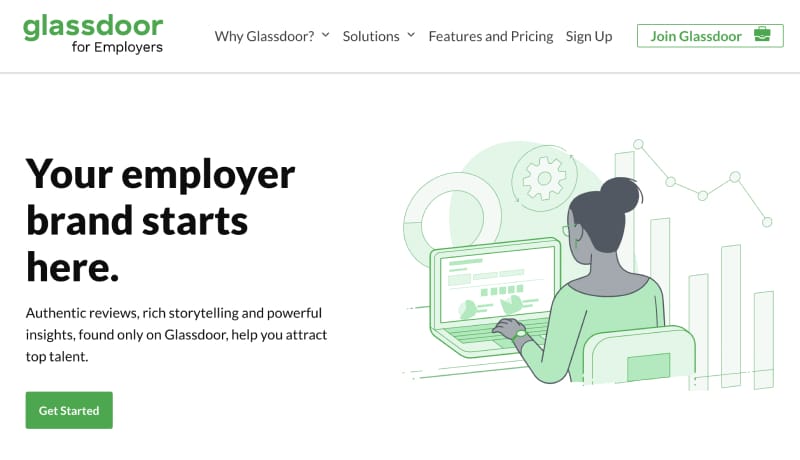 Glassdoor is an employee review platform allowing employees to anonymously review their former and current companies, salaries, and employers. Glassdoor gives an accurate picture of how one company is from the inside.
The platform is very user-friendly. You can easily find your reviews and respond to them. Also, you can set email alerts never to miss a review.
Why care? Glassdoor amplifies employee advocacy.
Pricing: Free and Paid Version
Yellow Pages transformed from paper to digital and still is one of the most popular review directories. It offers many types of information, such as maps, email addresses, phone numbers, business listings, and many more.
The main goal is to support local businesses for marketing and reviews.
Why care? You can claim your business on YP and have the opportunity to have premium visibility on the website.
Pricing: Free
Manta
Manta is an SME review website with substantial traffic and review capabilities. It doesn't display your good reviews right away, but instead, it organizes the search results based on your relevance for the keyword.
Business owners can easily customize their profiles to improve their visibility and marketability. And users can leave star ratings and write reviews.
Why care? The platform can rank your business higher for each relevant keyword and get the best chances of connecting with leads.
Pricing: Free
3. Travel & Hospitality review sites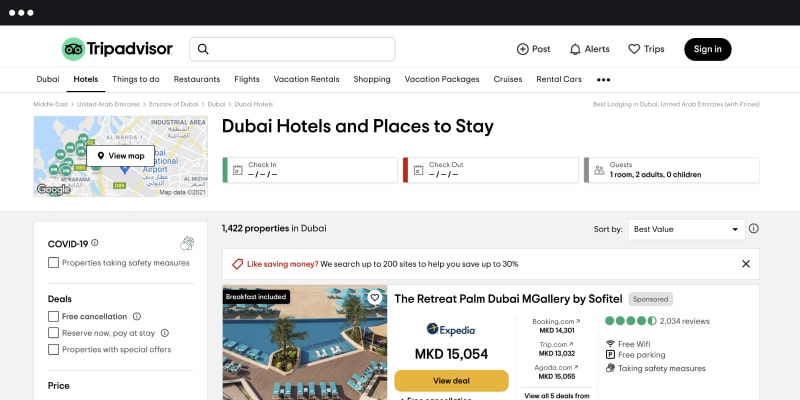 If you're in the traveling or hospitality business, you'll want to check out the reviews on TripAdvisor. As the king of the niche, it has millions of reviews and users' experiences.
Its popularity rating algorithm is based on the quantity, quality, and recency of reviews. So, you'll want to put some effort into managing these reviews for sure.
Why care? It's the largest travel site in the world, with over 225 million reviews, opinions, and photos taken by travelers around the world.
Pricing: Free and Paid Version
Booking.com
Booking.com is the synonym for looking for accommodation, you should seriously consider your Booking reviews. Guest reviews play a crucial role in people's decisions, both travelers and business owners. They matter to travelers as independent sources of information.
On the other hand, for business owners, reviews are reputation factors and a valuable source of feedback. So make sure you encourage your guests to leave you a review.
Why care? You want to be present on the platform that has over 215M visits, don't you?
Pricing: Free and Paid Version
4. Home services review sites
Angie's List
Angie's List is a US-based home service online review site, being one of the most credible. User reviews are scaled from A to F and can not be anonymous, which gives trustworthiness to the business. That's why homeowners feel comfortable picking services from this site.
You can set up a page for free where customers can leave reviews right away.
Why care? It's a business review site that gives significant credibility to small businesses.
Pricing: Free
HomeAdvisor is a digital marketplace connecting homeowners with local service professionals and service providers to handle home improvements and maintenance. All the reviews, referrals, and testimonials are going through an extensive screening process. You can be confident that all the reviews are verified, and the chance for fraud is almost equal to zero.
Why care? HomeAdvisor allows businesses to engage with leads and new customers on a much higher level by giving credibility.
Pricing: Free and Paid Version
5. Restaurants review sites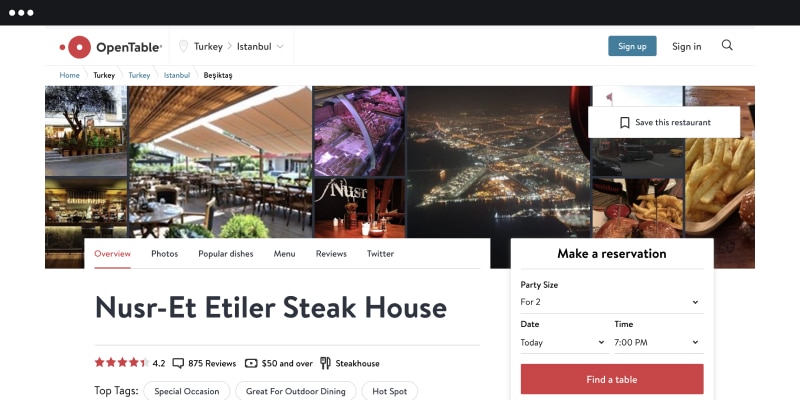 OpenTable
If you run a restaurant, make sure you have your business listing on OpenTable. This business review platform enables customers to make reservations and write reviews for the locals they visit.
Restaurants receive a star rating from the OpenTable administrators based on the number of reviews they received by visitors.
Why care? The more reviews you collect, the better restaurant's rating and credibility.
Pricing: Paid Version
Claiming your business on Zomato is a smart move to go with. It takes only a few steps, and you're ready to collect your reviews.
You can choose from two methods: searching your business through Zomato Business Page or adding it manually in the database. Either way, in just a few clicks, you'll be all set-up for your customer reviews.
Why care? The platform provides online ordering, table management, and many advertising and merchant tools.
Pricing: Paid Version
Eat24 is straightforward and user-friendly, with filters that allow users to search by restaurant location or cuisine type.
Eat24 is a leading food delivery service that covers thousands of local restaurants nationwide. And with so many reviews on the mobile app from people across the country, you're sure to offer a dish for even the pickiest eater.
Why care? Eat24 is the go-to service for food delivery and pickup. Make sure you're there.
Pricing: Paid Version
6. eCommerce review sites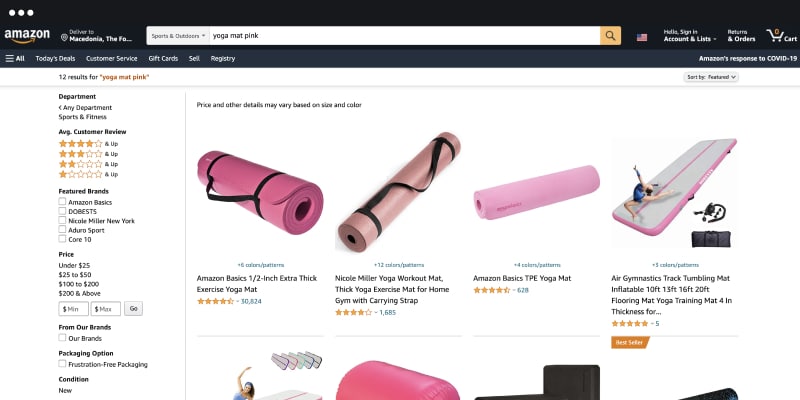 Since it is one of the oldest online stores, Amazon has trained the consumers to leave reviews almost every time they experience the products and services.
It's a trustworthy site for ratings, and it's one of the most important resources when consumers are looking to make informed purchase decisions.
Why care? Amazon is the key source of information for any business that does any amount of eCommerce. It's the damn leader!
Pricing: Free and Paid Version
If you have a store on Shopify, you better start collecting product reviews. Shoppers won't take action before seeing at least 4 good reviews for an item. As an online retailer, you have to know that.
Shopify is ease of use eCommerce platform, and you should take the advantages it gives you to establish a strong reputation on it. The great thing is that you can manage and moderate the reviews you receive. Also, you can create stunning Shopify reviews widgets to make your shop stand out.
Why care? Shopify is the new black for eCommerce. Make sure you're keeping the step up.
Pricing: Free and Paid Version
7. Review sites for legal services
Avvo provides legal services to anyone in the market for help, a simple and cost-effective way to find the right attorney. On their profile page, you can see past clients' reviews, disciplinary actions against them or others with similar names that could be confusing, client endorsements from other lawyers and peers in the industry, and some helpful guides.
Why care? 97% of the attorneys in the US are rated on Avvo. So, your competitors are there, why wouldn't you?
Pricing: Free
Lawyers.com provides consumers with legal information, as well as the ability to search for lawyer reviews by location or specialization.
The platform offers valuable insights into every attorney's rating. It lets your potential clients know how many current and past clients have given your law firm ratings in addition to peer ratings from other professionals in the field.
Why care? Over 34 million people look for help on Lawyers.com every year.
Pricing: Paid Version
8. IT review sites
Captera is a very relevant SaaS review site. When you search on Capterra, instead of showing reviews, it displays a list of companies/products relevant to your keyword and a short summary for each.
Also, it lets users compare the results, which makes the platform very user-friendly.
Why care? It is very effective in connecting users with the right software solutions.
Pricing: Free
You will want to be present on this site for sure! This site has massive traffic from people who are looking for software solutions and reading reviews about them.
The specific thing here is that the software reviews cover everything connected with the software – from how easy-to-use it is to technical support.
Why care? G2Crowd is the number one review website for software solutions. You can shine with your greatest assets.
Pricing: Free and Paid Version
TrustRadius is based on LinkedIn authentication. Users can see what their LinkedIn connections are saying about the software products and solutions. The comparing option allows users to have a deeper insight into the chosen products or companies.
Why care? The LinkedIn authentication gives double credibility – TrustRadius + LinkedIn.
Pricing: Free
9. Medical & healthcare review sites
Caring.com is a website that provides information and support for those caring for aging parents or loved ones.
The site has a comprehensive directory complete with reviews of caregiving services, nursing homes, assisted living facilities, independent communities, memory care facilities, and continuing care retirement communities.
Why care? For such a delicate matter, your audience is looking for social proof. Make sure to provide one.
Pricing: Free and Paid Version
Doctor.com is a company that connects medical professionals with patients and the public, providing them visibility on popular review sites like Google, Yelp, Bing, Vitals, and Healthline.
With an audience of about 30 million people each month and incorporation of these popular sites into their network for additional exposure for all members involved in the process, Doctor.com provides a platform where patient reviews can be generated quickly and efficiently instead of having to go through the tedious task themselves.
Why care? The platform provides visibility on sites across its network and access to review generation tools.
Pricing: Free
10. Automotive industry review sites
Cars.com is a popular site for car buyers, rentals, and dealerships because it offers comprehensive automotive information in the form of price comparison tools, inventory search, expert opinions, photo galleries, and of course, a large new and used car inventory.
It gives you the ability to collect and display your customer reviews in one place with an enhanced testimonial feed.
Why care? It's the most consulted car dealership website in the USA.
Pricing: Paid Version
Car Gurus is an automotive research and shopping website. It assists shoppers in comparing cars across the platform.
Users have the option to rate a car or a car dealer and write a review. They can search for your business and compare it with others based on the rating you already have.
Why care? The car dealer review site with over 47M visits.
Pricing: Free to post a car, but you'll be charged $99 when the vehicle is sold.
11. Real estate review sites
Realtor.com listings are the closest to the gold standard. The platform is updated daily by realtors. For this reason, Realtor.com is picked for the most accurate real estate website.
Leaving reviews and writing testimonials is very easy. Users can compare homes, neighborhoods, and even realtors. So, make sure you keep an excellent rating there.
Why care? It has the best reputation among real estate review platforms.
Pricing: Paid Version
Zillow takes authentication very seriously. They will want to make sure that you use legit information and not posting anything that will bring customers to delusion. That's why it a trusted review website for real estate.
It is connected to other listing providers, which makes the sync-in information easy.
Why care? It includes information on 110 million US homes, complete with online reviews and ratings of real estate pros and firms.
Pricing: Free and Paid Version
The most important one!
Definitely, the one site you must use to boost your business reputation is your own website!
It is the only site you have under total control. You can hand-pick your best reviews to shine on your website and manage the negative reviews the way they should be treated.
You can collect your best reviews from all sites and display them on your own website. You can even create a dedicated page with reviews and testimonials and show how proud you are of your well-earned reputation.
You can embed a review collection form on your website and keep the reviews coming. That way, your users can submit their reviews effortlessly.
Now, what to do with all that reviews?
You've done a big job there, claiming your business on the most critical directories! Congrats!
But, the process doesn't stop here. That's only a step.
Now, you have to take the management in your hands to keep that reputation up high. You'll have to respond to that reviews, ask for new ones, and organize all of them.
We created this proven plan for online review management to help you maintain an outstanding online reputation.
Take away
As said before, there's no running away from online reviews. They are here to stay. So make sure you play the game right.
And, remember: ALWAYS is the right time to outline your reputation management strategy, set your goals, and get started now!
FYI: You can embed Google reviews widget automatically with EmbedReviews platform. Start a free trial and display your Google reviews now.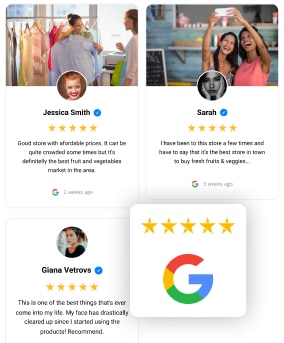 Generate & embed your Google Reviews.
Try EmbedReviews, generate Facebook and Google reviews, and display social media reviews widgets on your website. Automatically and in seconds.
All PRO features | Cancel any time.