When browsing online products and services and checking out things we might want to buy, their reviews are like friendly guides—they essentially tell us what's good and what's not.
While uninstigated reviews are most valuable for your business, you should also look into the 'incentivized review' concept, which is a form of social proof and still proves rewarding.
That said, in this article, we share valuable examples and best practices on how to collect more reviews with incentives.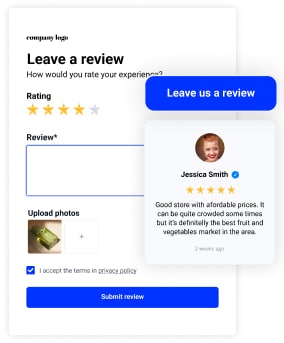 Collect reviews and display testimonials wall of love widgets
Try EmbedReviews, collect and display reviews widgets on your website. Automatically.
All PRO features | Cancel any time.
What is an Incentivized review?
Incentivized reviews are a mechanism for obtaining customer feedback in exchange for some form of compensation, such as free products, discounts, or monetary incentives.

Meaning
The immediate benefit is apparent since you boost your online visibility and credibility with genuine social proof. However, there's also a pitfall to be considered: reviewers may not provide the full truth if they know they receive perks for writing good testimonials.
For that reason, marketing and CS professionals should clearly state they want honest reviews—positive or negative reviews! Essentially, you are not paying your buyers for a few good words; instead, you are nudging them to tell you what they really think about your products and their genuine customer experience!
On the other hand, if you are found guilty of paying for positive reviews, you will damage your brand reputation and even face certain platform penalties. So, while incentivized reviews can be helpful, businesses must be super careful when using them.
7 types of incentives for reviews [with examples]
Considering both the good and the bad about incentivized reviews, let's see what types are safe to use so you can encourage your customers to share their thoughts about your business.
1. Discounts & coupons
A surefire way to motivate reviewers is by offering them discounts on future purchases or a unique coupon code. This not only drives feedback but also nurtures customer loyalty.
Take Snagshout, for example. They offer cashback and discount coupons for launching new products that need honest reviews. Their motto is that great brands are built not just by their marketing departments but also by their customers.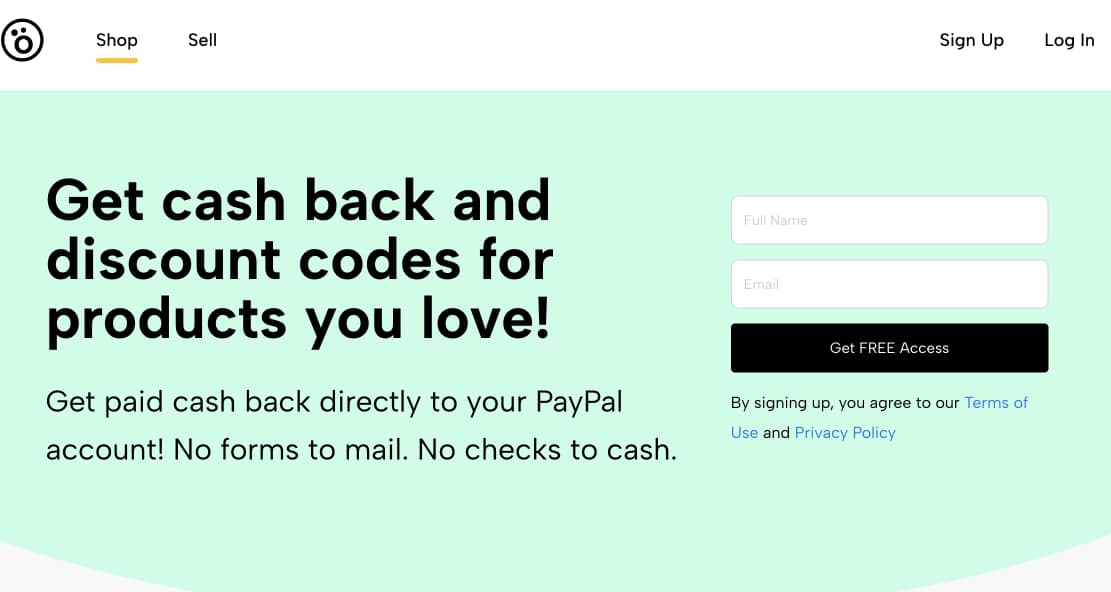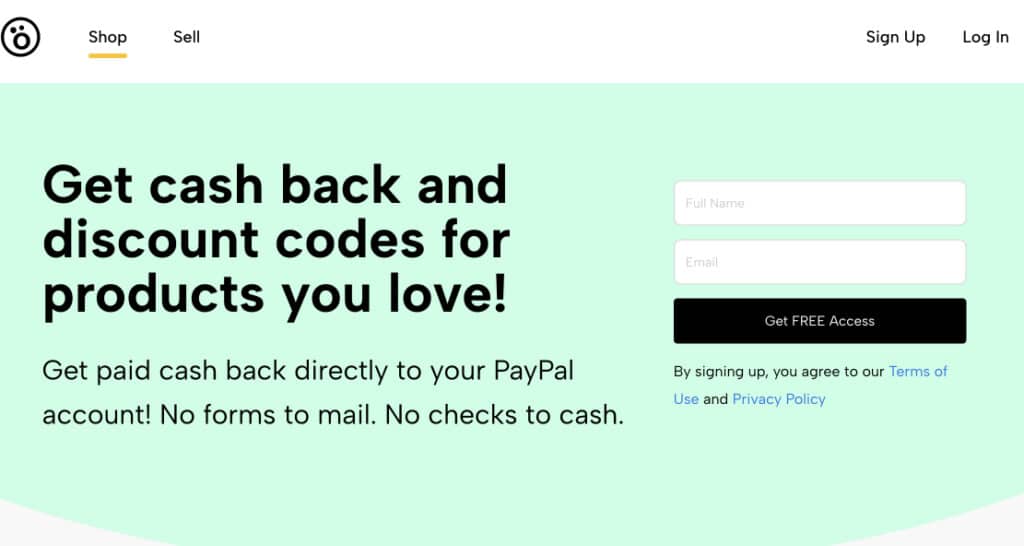 2. Free samples
Who doesn't love freebies? Providing customers with complimentary product samples encourages them to share their thoughts and enhances their sense of being valued.
Amazon Vine, for example, is an invitation-only program that selects only the most insightful reviewers to serve as their voices. If you get invited, you get to order free items and share your experience with the product with Amazon customers. This way, you help them make more informed buying decisions.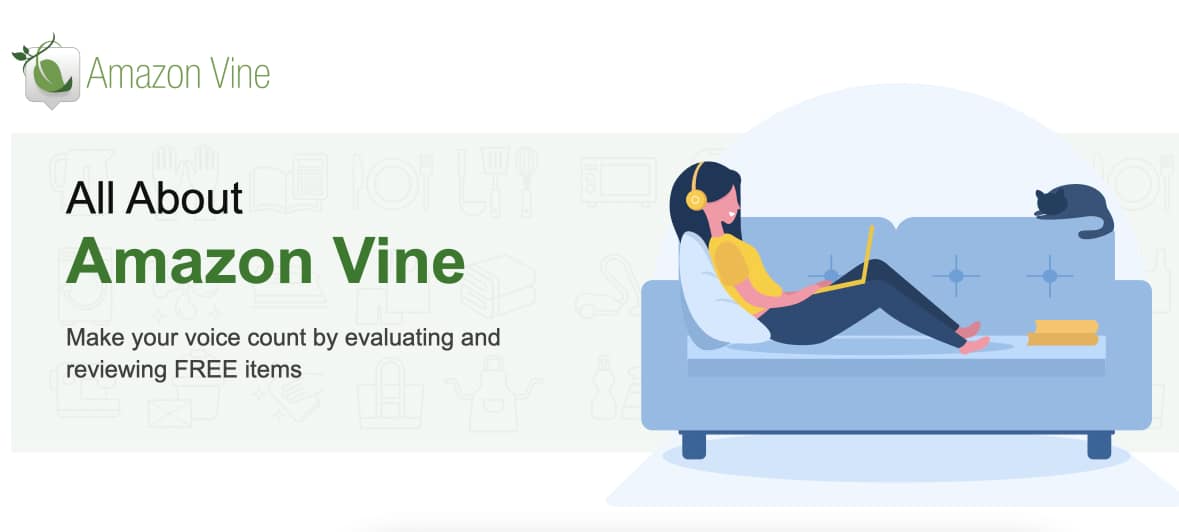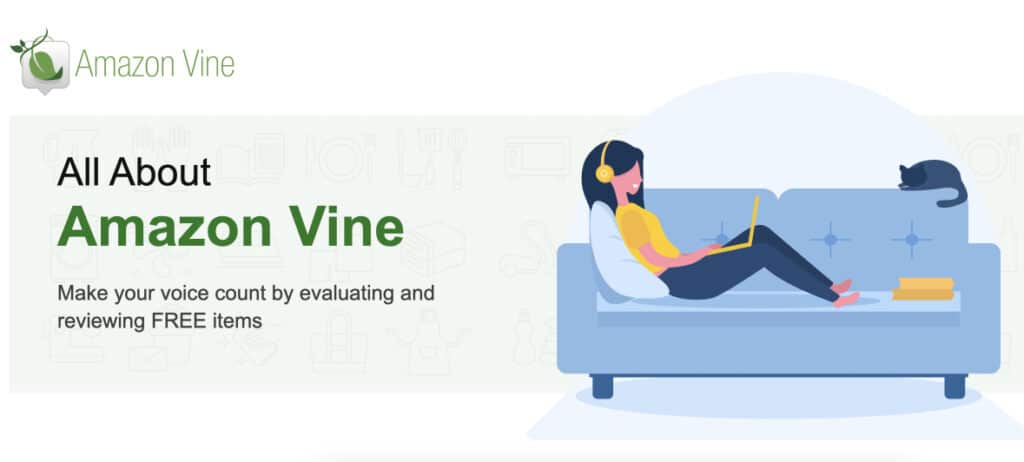 3. Contests & giveaways
Inject an element of excitement by organizing contests where reviewers stand a chance to win prizes. This gamified approach adds an element of thrill, prompting more individuals to contribute.
Here's a great example from Thompson and Morgan: When you write a review for them, you enter a contest that can bring you a voucher of £50. And you have a chance to win every month!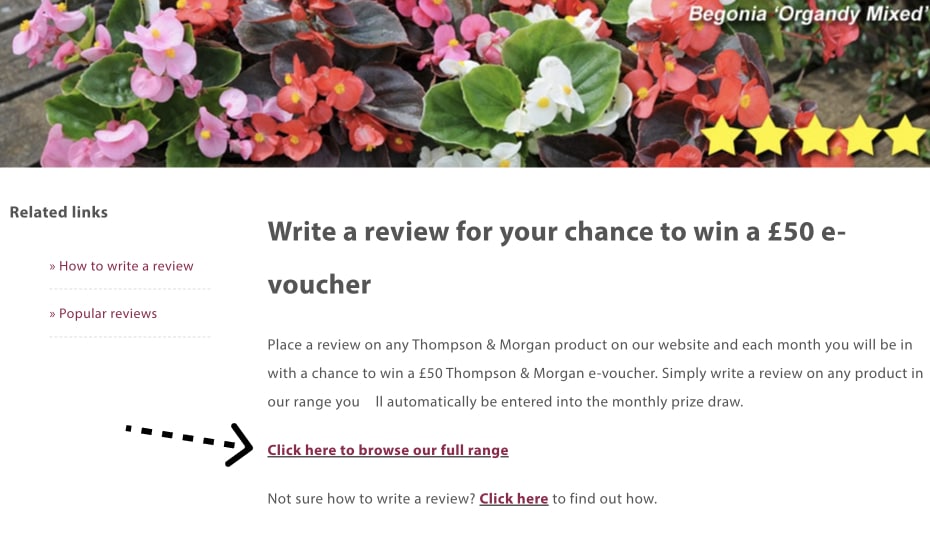 4. Exclusive access
People love feeling special. Granting early access to new product features or offerings can create a sense of exclusivity that motivates potential customers to share their insights.
This is exactly what Discovery is doing: You can read new books for free before publication! As their reviewer, you'll have access to their submissions pool, plus get rewarded.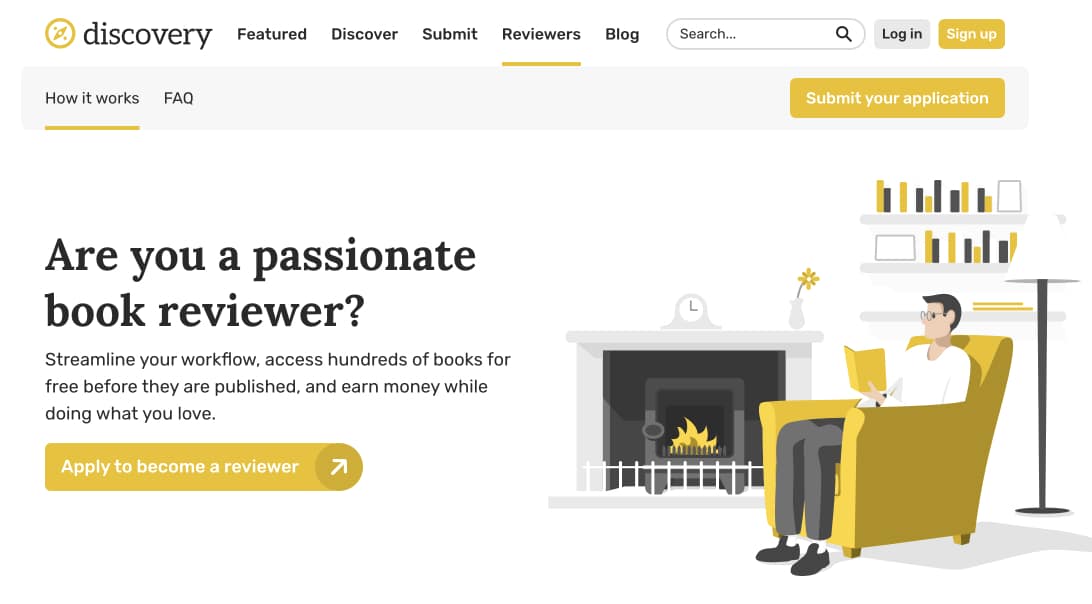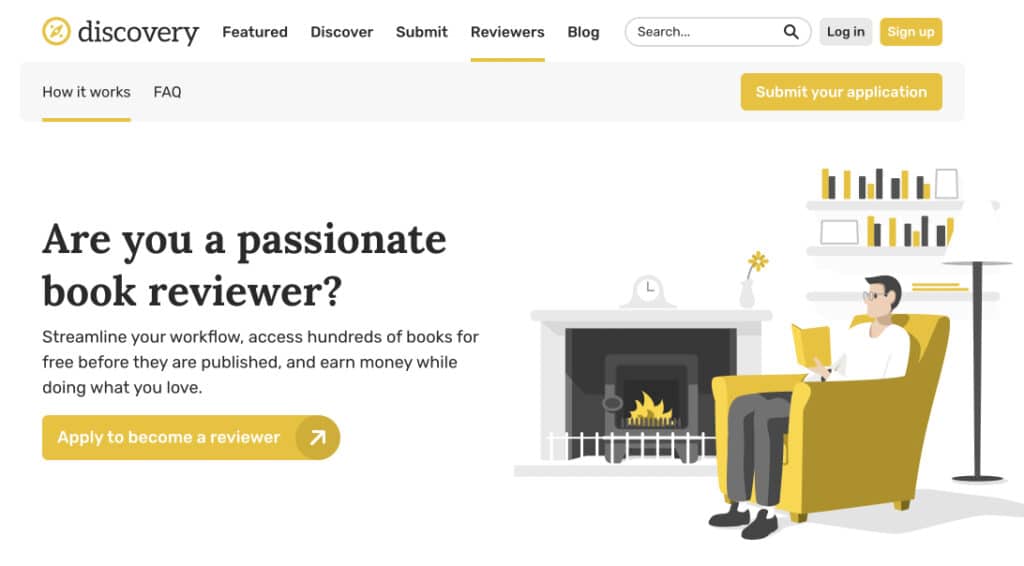 5. Loyalty Points
Rewarding customers with loyalty points for their reviews can be a clever way to keep them engaged and invested in your brand's ecosystem.
Have a look at Theory11's Elite Member Initiative. You can get their points in five ways – one is writing a review for their items – and then use them unlimitedly.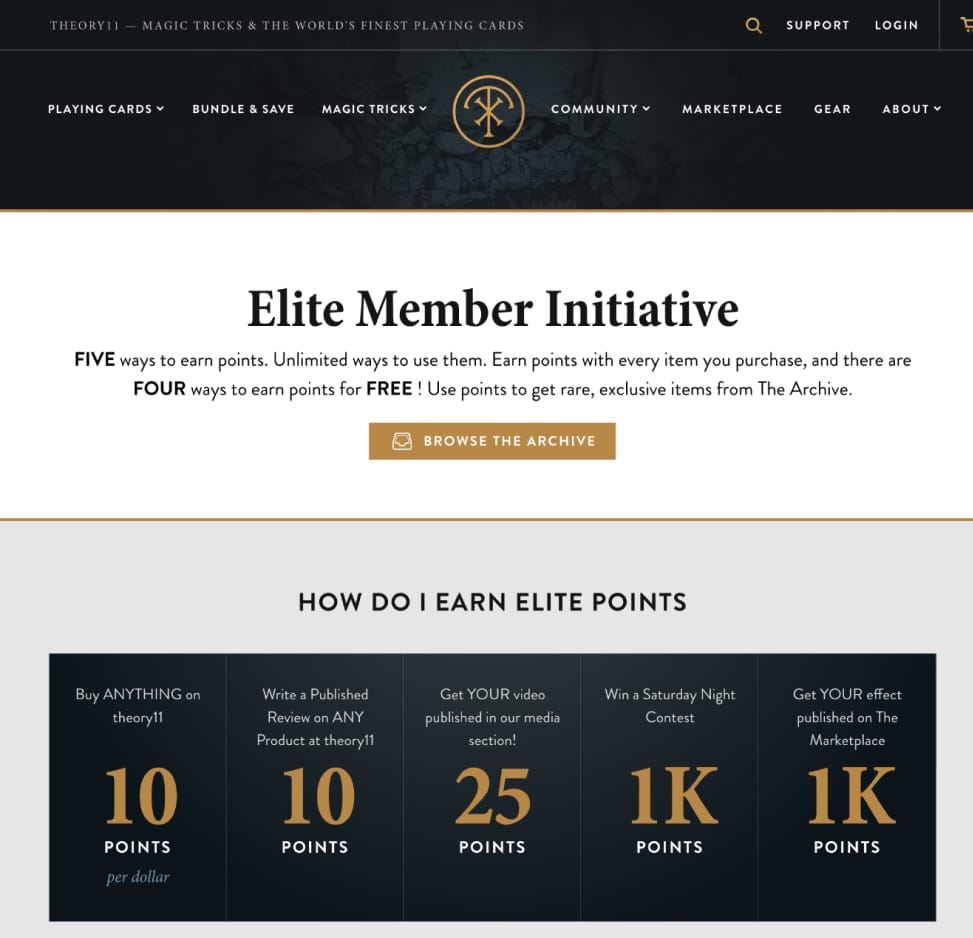 6. Free product usage
This is a common practice for software companies or subscription businesses where the companies offer a free period of product usage in exchange for a review.
In the past few years, this became a very common practice for gaining reviews on the G2 platform, where people review different software products.
EmbedSocial allows customers to get 1 month free or even multiple sources for customers willing to submit a review.
In case you are interested, contact our customer success team.
7. Gift cards
Lastly, offering an Amazon gift card is a very simple but effective incentive to get started with a rewarding program for customer reviews.
This is a very usual concept, where brands ask for customer feedback and usually ask to fill in longer surveys in order to gain more insights.
Here is an example of the Jasper incentive program: their agency uses a $25 Amazon gift card to ask users to submit a G2 review.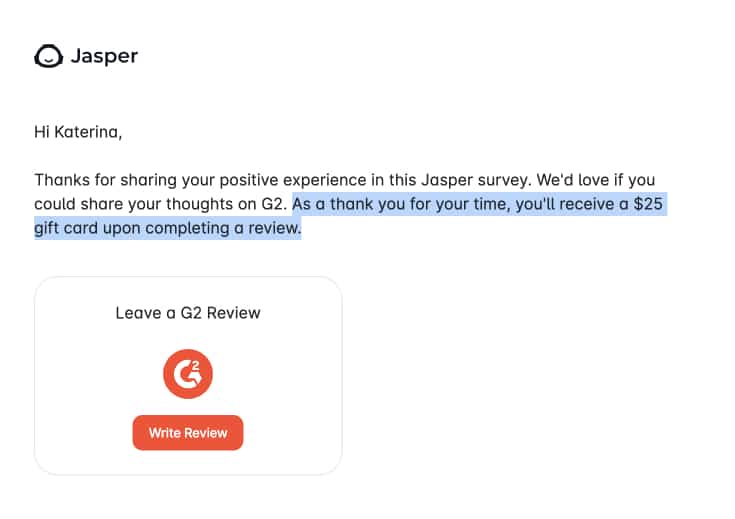 How to incentivize online reviews? 5 Steps
Getting people excited about leaving reviews takes careful planning. Plus, you must be transparent with your message by emphasizing you want honest feedback. Here's how to get it right:
1. Provide clear instructions: make it easy
Say you're telling someone about a great book. You'd want to convey where to find it first, right? The same goes for reviews. Give your customers clear and simple directions on how and where to share their thoughts. If the process is straightforward, more people will be happy to participate.
For example, Trustpilot even has a whole step-by-step list of instructions on how to write a review about a particular service from a business: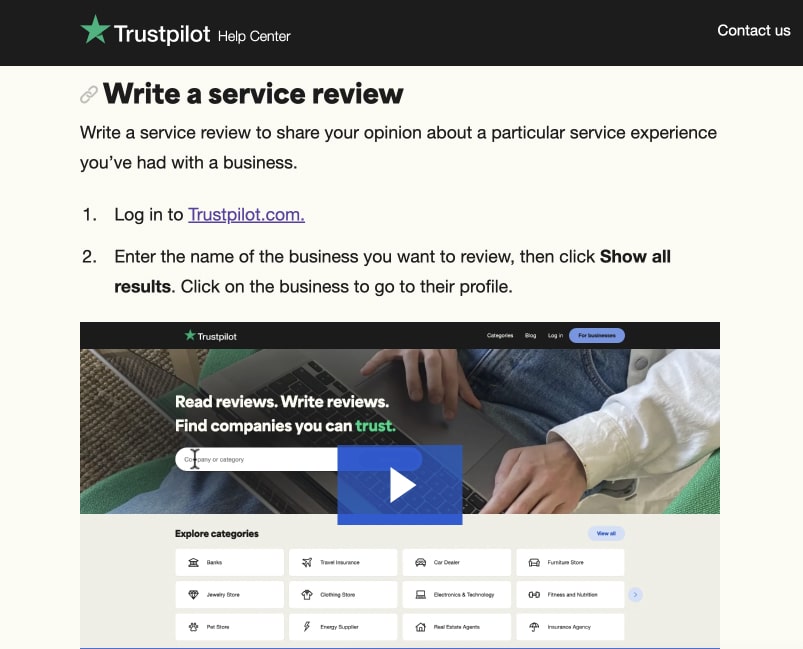 In recent years, artificial intelligence has helped customers when writing reviews. That is why EmbedReviews has incorporated AI across its entire platform.
With the AI reviews assistant built into the review forms, customers can click and get a suggestion on what to write.
This can tremendously help them overcome writer's block, and the brands will gain more insightful textual feedback.
2. Tailor the incentives for your niche: Relevance is key
Think about what makes your customers happy. Do they love a good deal? Are they fans of exclusives? Pick rewards that match their preferences. If they're discount lovers, give them discounts. If they crave special treatment, offer them early access. Knowing what they like makes a big difference.
Consider this example: SheSpeaks is a brand clearly intended for women and encourages them to share their opinions on various products they might be interested in. In return, they not only get their voices heard but also get some pretty cool free stuff: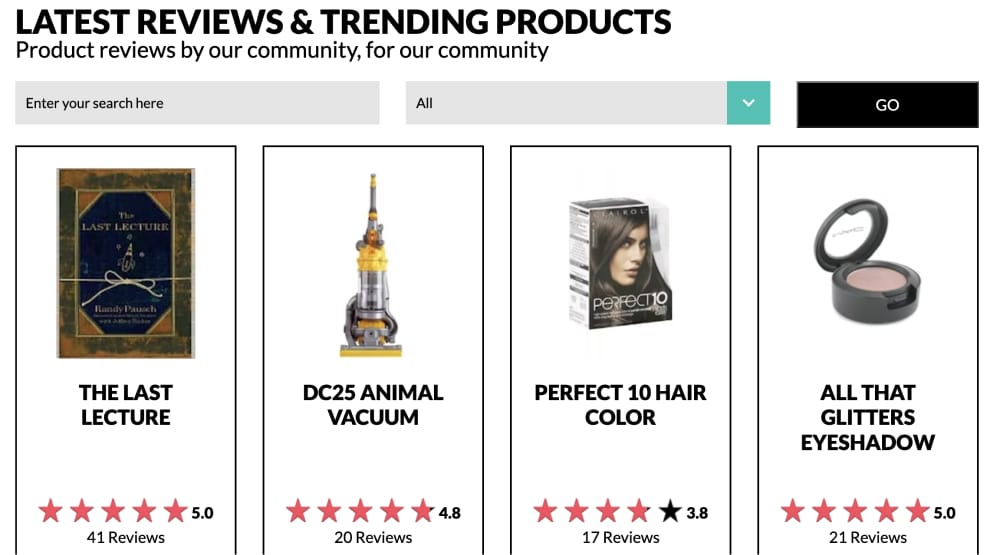 3. Explain the incentive to keep it real: Honesty & authenticity
Imagine you're trying out a new recipe. If it's a little bland, you'd say so, right? Reviews are like that, too. Encourage folks to share their real thoughts, whether good or not. Authenticity is super important. Trustworthy reviews help everyone make better choices.
See here how influencers are asking for real and honest, give-it-to-me-straight truth.
4. Give it time for customers to experience your product
When it comes to timing, think about letting things settle. Imagine you buy a new game. You wouldn't want to review it without actually playing it first, right? The same goes for your product. Don't rush the reviews. Wait until your customers have had the chance to use, experience, and think about the product. This way, they can share opinions that are well thought out and genuinely helpful.
Take a look at this review of the game Metal: Hellsinger, for example. Clearly, it was written by someone who has taken the time actually to play the game and leave helpful notes: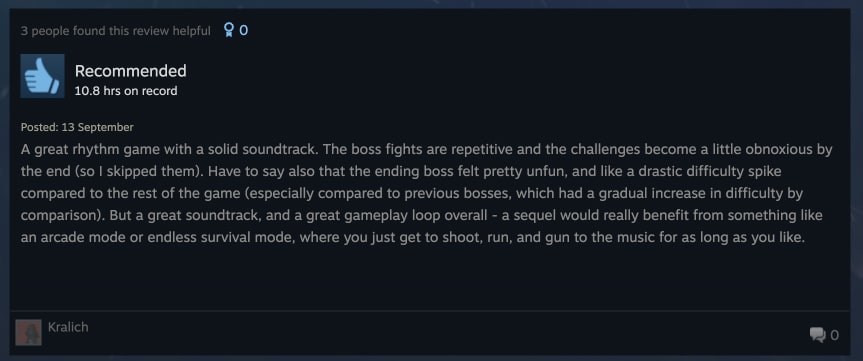 5. Spread the word about your review/incentive program
Just like you'd want your friends to know about that awesome movie you watched, you want your reviews incentive program to have more reach. Share your rewards across different review sites, create an incentives page on your website, and share on social media. This way, more people will learn about your brand, and potential customers will likely trust your products.
See how this brand is present across major social media platforms like their Instagram bio and provides option for their customers to spread the word about the Goodie Box program: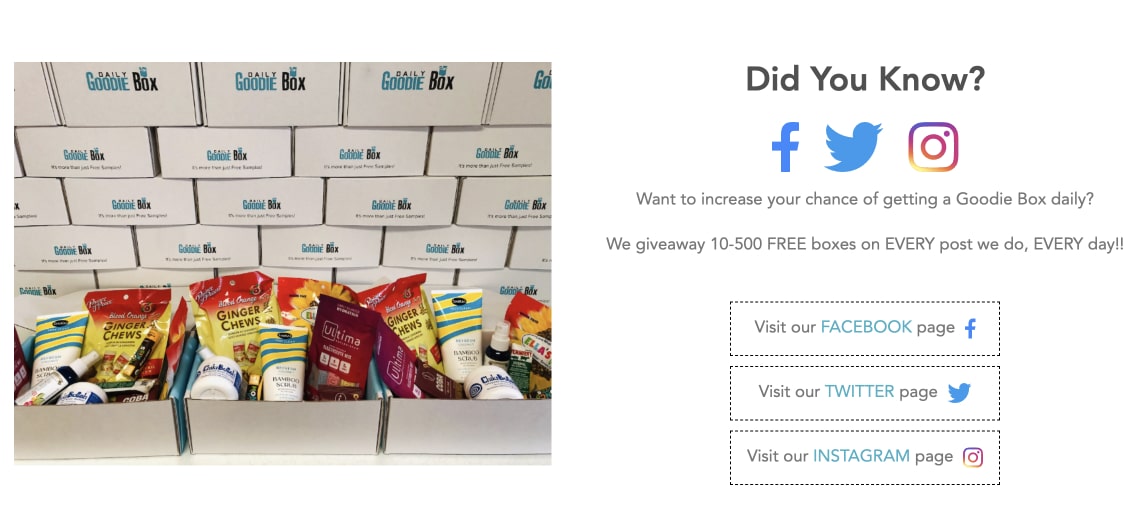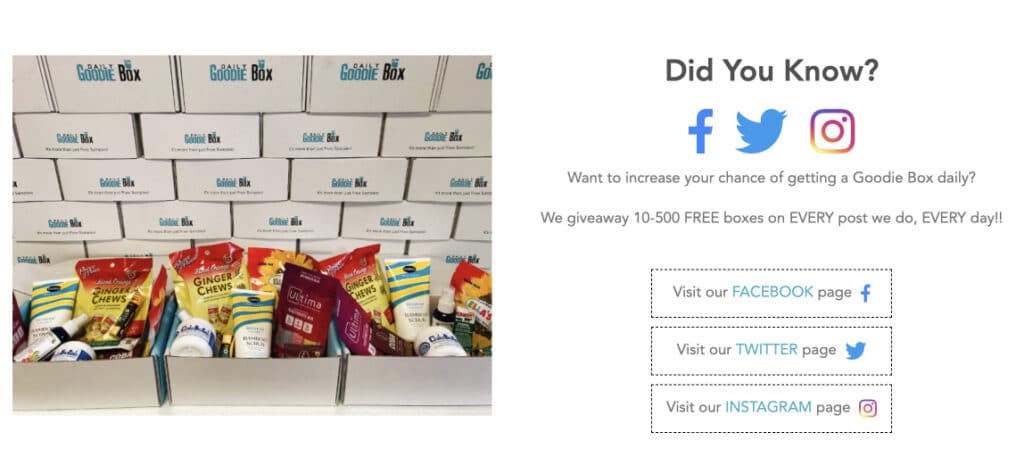 Why incentivize buyers to leave a positive review?
In today's digital age, social proof in all its shapes and forms is a valuable commodity for any company. After all, almost every buyer conducts research before purchasing a product or a service. That's not all, though! Positive reviews also come with a slew of other benefits:
Building trust and a strong foundation: If all your friends tell you a restaurant you want to visit is fantastic, you'd be more likely to give it a shot, right? That's what positive reviews do for you—they help potential customers feel confident about choosing your brand;

Amplifying visibility to stand out in the crowd: Colorful market stalls with long lines usually catch your eye, right? Online, positive reviews play a similar role. They improve your brand's chances of appearing higher in search results and, consequently, provide more traffic;

Evolving your brand with your audience: If you put a new gadget on the market but are unsure how the public will receive it, reviews provide valuable feedback about what's working and what needs fixing, which you can use to improve your product at the end of the day;

Creating a community by fostering engagement: Everyone likes being part of a club where they are heard and their opinion matters. Incentives work similarly as they create a sense of belonging—by rewarding your customers, you invite them to your exclusive community.
Obtaining more customer reviews is a crucial step towards boosting your brand's visibility, credibility, and online reputation, which directly impacts your revenue since most customers choose products and services that have been received well by their peers.
Incentivized vs. Non-incentivised reviews
Imagine talking passionately about a new book you have read. Now, picture doing the same, but you get a gift card afterward—that's how incentivized reviews work. They're opinions that offer a reward for your time. For instance, if you try out a skincare product and get a discount for leaving a review, that's an incentivized review. It's still your real opinion, but it comes with a treat.
Now, think about chatting with friends about a movie you watched—you're not getting anything for it, just sharing your thoughts. That's a non-incentivized review. They're like conversations based on real experiences. For example, you buy a kitchen gadget, use it, and then write about how it works. Your motivation is simply sharing your true thoughts and feelings.
Both types of reviews have their place. Incentivized reviews come with a nudge to talk about something, whereas non-incentivized come straight from the heart. Knowing this difference helps you understand and leverage both types to boost your brand.
Is it ethical to show incentivized reviews?
There's no straightforward answer since it depends on where you live and the rules of the platform you're using for review collection. Generally, offering rewards for reviews isn't illegal, but there's a big "but" here. Being open about it is really important. Most platforms want you to tell everyone if you're giving or getting something in return for an honest review (good or bad!), thus ensuring things are fair and honest. So, while rewards are okay, being honest about them is a must.
Check out what the Federal Trade Commission guidelines have to say on the matter.
What to avoid when incentivizing reviews?
If you want to use incentives to get more reviews, watch out for these pitfalls:
Hiding your incentives—when offering incentives for testimonials, let everyone know it, which will help you abide by any rules set forth by the Federal Trade Commission;

Steering away from candid conversations—make sure your customers get it – incentives are for real opinions, good or bad. You should not give out perks for positive reviews;

Paying for positive reviews—don't even consider handing out money for reviews, and avoid services that do the same. After all, it's a big no-no and can get you into trouble. For example, Amazon dished out a couple of lawsuits against fake review brokers recently;

Not playing by the platform's rules—you must be familiar with the rules enforced by different platforms. For instance, Amazon and Google strongly prohibit incentivized reviews;

Not focusing on unprompted reviews—if you and your product are awesome, you won't even have to incentivize your customers to leave you good reviews. So, always strive to offer the best products and services that you can and listen to customer feedback;

Faking positive reviews—stay as far away from making up good testimonials as possible. Neither the public nor the regulatory bodies like seeing fake reviews. By doing so, you will immediately shatter all the hard-earned trust you've gained over the years;

Not offering the full picture—there are brands who prefer to showcase their best reviews and hide the rest. You should be better than them! Everyone wants to have access to the full picture. If all they see are glowing testimonials, they'll naturally wonder what you have to hide!
How to send emails to get
p

ositive reviews?

EmbedReviews provides functionality to send emails to request reviews from your customers. It is unique as the process is streamlined: the platform provides the collection form and can create a widget and stream the collected reviews on your website.

Here is how to send emails using the Email Requests feature to send review requests via email:

Step 1: Click on Email & SMS in the main menu and click on Request review > E-mail request.

Step 2: Fill in the details of the email, and include your customer emails – separated with a comma if you want to send a bulk email.

Step 3: Edit the template and write in the email template content the information about incentives that will encourage customers to leave reviews.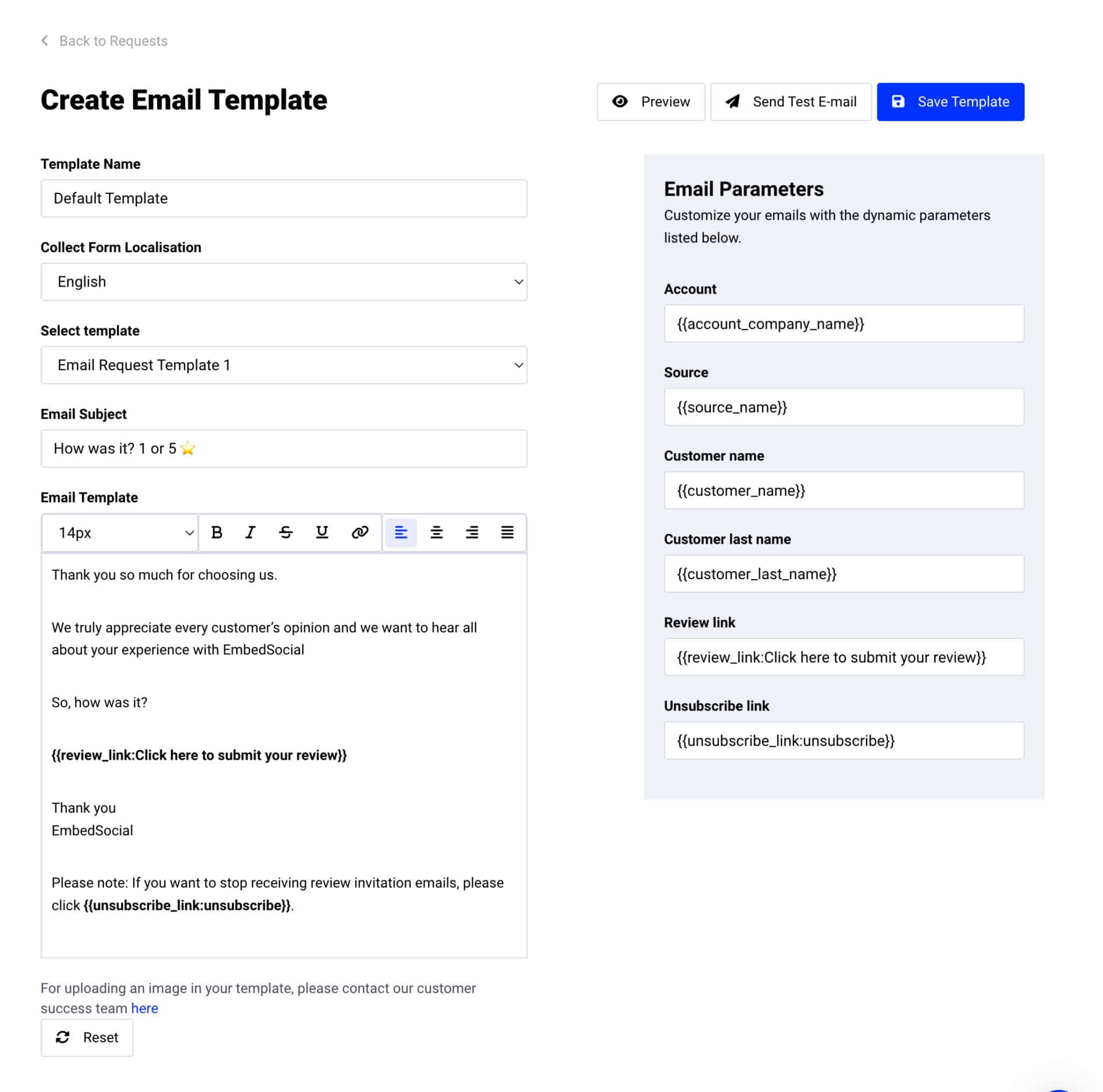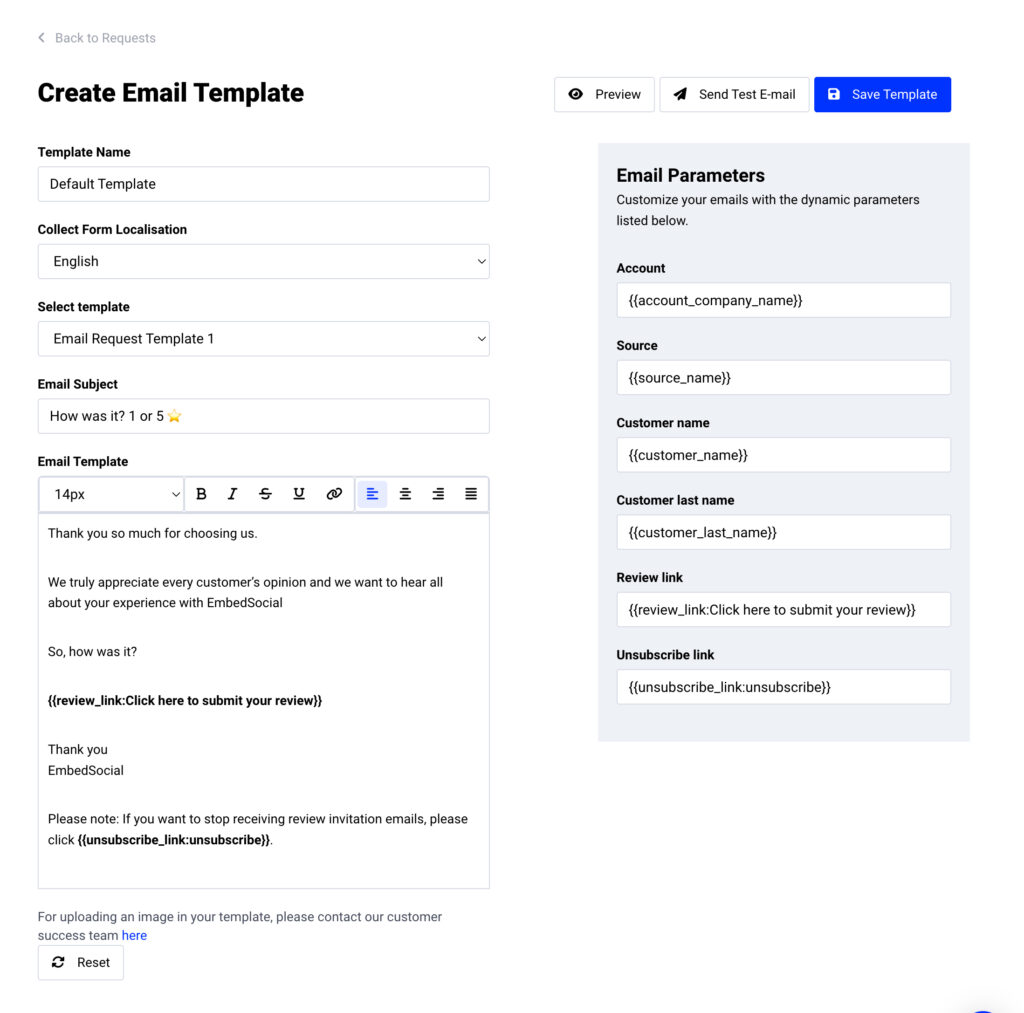 Step 4: Regularly check the All Requests table to see the received reviews.
Furthermore, you can display review widgets on your website and attract more consumers.
Do more: Display collected reviews on your website
In EmbedReviews, you can create a reviews widget out of any source.
Just go to Widgets and choose your Email source. You can select which reviews to appear and get an embeddable code to embed the widget on your website. All widgets from EmbedReviews have the 'Leave a review' button, where you can collect more reviews on your website.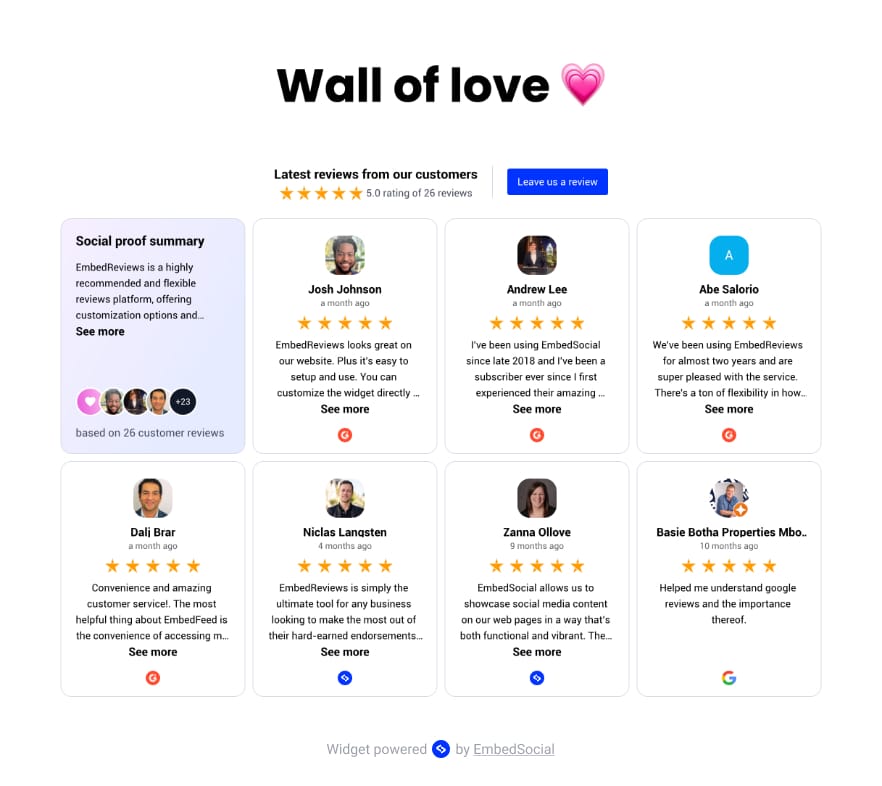 And finally, remember that soliciting reviews by sending emails to your happy customers is an appealing method to build a strong and direct relationship with your customer base.
Key takeaways
Despite the obvious downsides you should be wary of, incentivizing reviews can be rewarding for your brand's visibility and trustworthiness. However, remember to request authentic reviews and remain transparent at all times. After all, even the occasional negative reviews prove valuable in the long run: they showcase your areas of improvement and allow you to win new customers!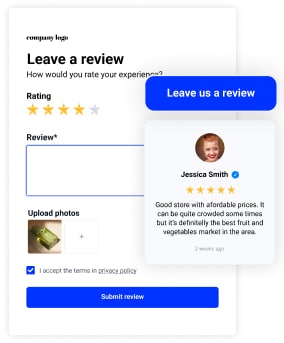 Collect reviews and display testimonials wall of love widgets
Try EmbedReviews, collect and display reviews widgets on your website. Automatically.
All PRO features | Cancel any time.
FAQs:
Are incentivized reviews reliable?
Incentivized reviews are a bit of a gray area since they can skew the reviewer's opinion due to the promise of a reward, which in turn can lead to bias or untruthful feedback. However, when properly managed and disclosed, incentivized reviews can still offer valuable insights.
How do you get to do incentivized reviews?
The most common practices businesses employ to incentivize customers to leave honest feedback include offering loyalty points, discounts, coupons, social media promotions, etc.
Does Google allow incentivized reviews?
Incentivized site reviews to be considered towards your Google Seller Rating are not counted by the platform. Currently, businesses need 100 genuine and unprompted reviews to achieve their GSR. Failure to abide by this policy may lead to the loss of all accrued reviews on Google.