Instagram is the king of social media platforms today. At the moment, Instagram has over 2.35 billion monthly active users. To get people to stay on your profile, you need to have a very aesthetically pleasing Instagram account feed.
An effective brand identity that appeals to a target audience is the result of a cohesive theme, color scheme, and general style.
In this article, we're sharing with you top Instagram feed themes, tips on creating and maintaining authentic Instagram feeds, and suggesting some Instagram feed planning tools you can use.
---
FYI: Embed Instagram widget automatically with the social media aggregator and UGC platform by EmbedSocial. Click below to try it for free: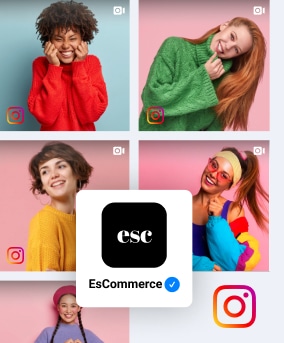 Embed Instagram widget on your website automatically!
Try EmbedFeed and display Instagram content from your feed, mentions, or hashtags on your website.
All PRO features | Cancel any time.
How Instagram feed works
As a platform, Instagram thrives on sharing and discovering visual content through its primary feature, the Instagram Feed. Understanding how the Instagram feed works is crucial for both casual users and brands looking to increase their reach and engagement.
The basics
When you open Instagram, the first thing you see is your feed. This is a constantly updating stream of photos and videos from the accounts you follow, interspersed with sponsored posts and recommendations based on your interests.
The Instagram feed isn't chronological. Instead, it's governed by an algorithm that determines the order of the posts you see. This algorithm is designed to ensure that you see the content that Instagram believes you will care about most.
User control over the feed
Instagram recognizes that users want more control over what they see in their feeds.
As a result, they have introduced features that allow users to customize their feeds to a certain extent. For instance, users can choose to "mute" certain accounts to stop seeing their posts without unfollowing them.
Additionally, Instagram has introduced the "Following" and "Favourites" feed options, allowing users to prioritize posts from specific accounts.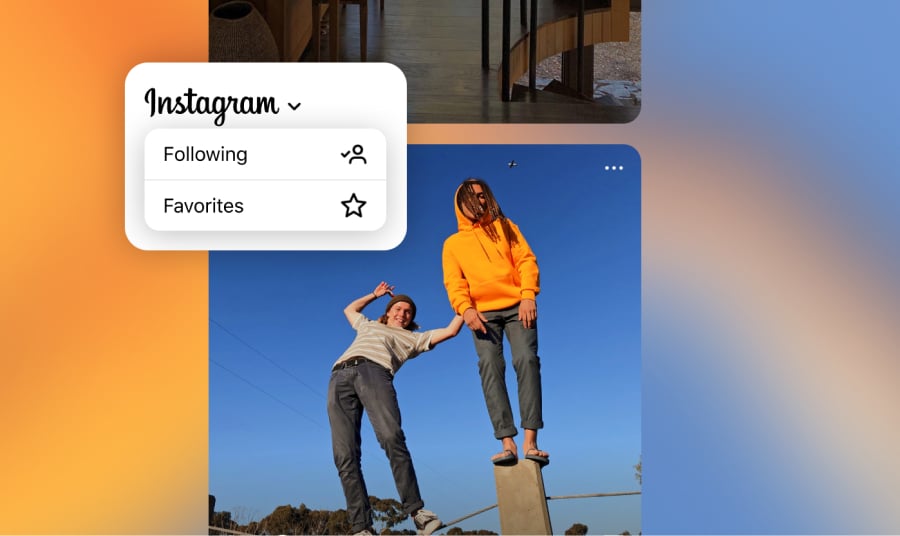 The algorithm
The Instagram algorithm takes into account several factors when deciding what to show you:
Interest: The algorithm predicts what posts you will care about most based on your past behavior. If you've liked a lot of photos from a particular account in the past, for example, the algorithm will factor that into its calculations.

Recency: While the feed isn't strictly chronological, the algorithm does give preference to more recent posts.

Relationship: The algorithm also prioritizes posts from people you've interacted with a lot in the past. This could be through direct messages, comments, or even being tagged together in photos.
Top Instagram feed themes by design
Minimalist Instagram account
The white space that highlights a particular detail enables you to focus on it and is the major defining aspect of this design aesthetic.
Get inspired by these minimalist feed examples: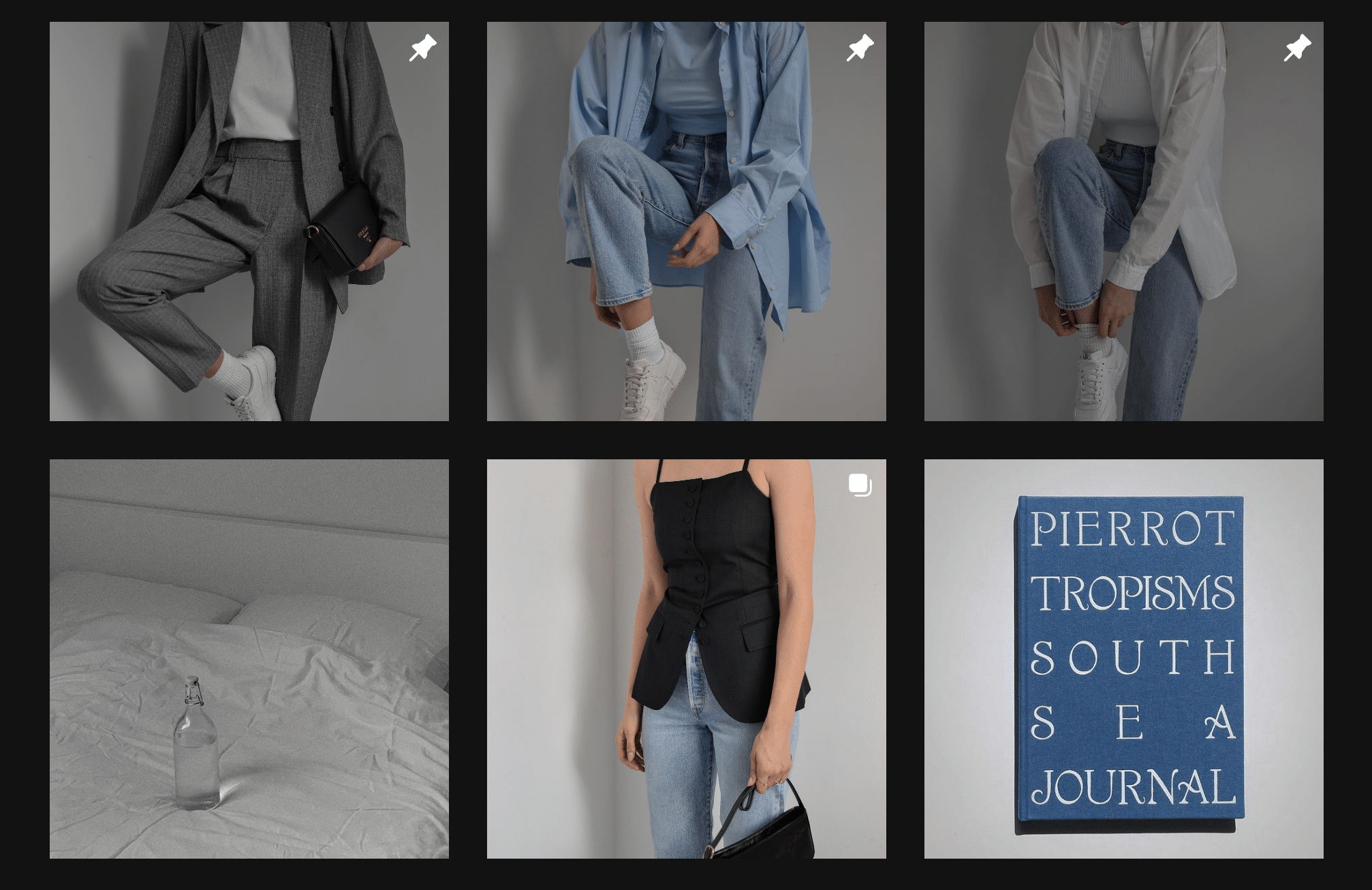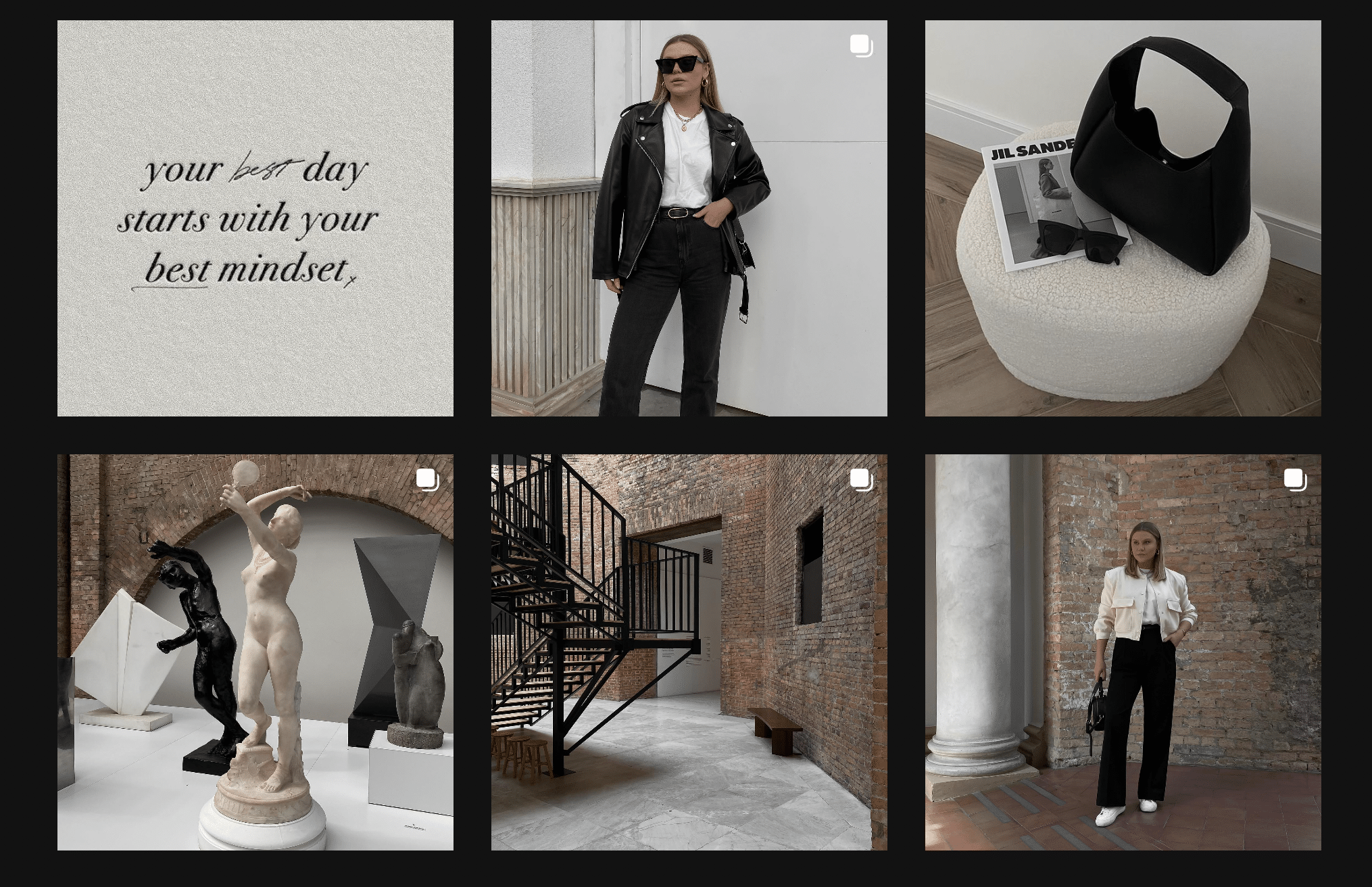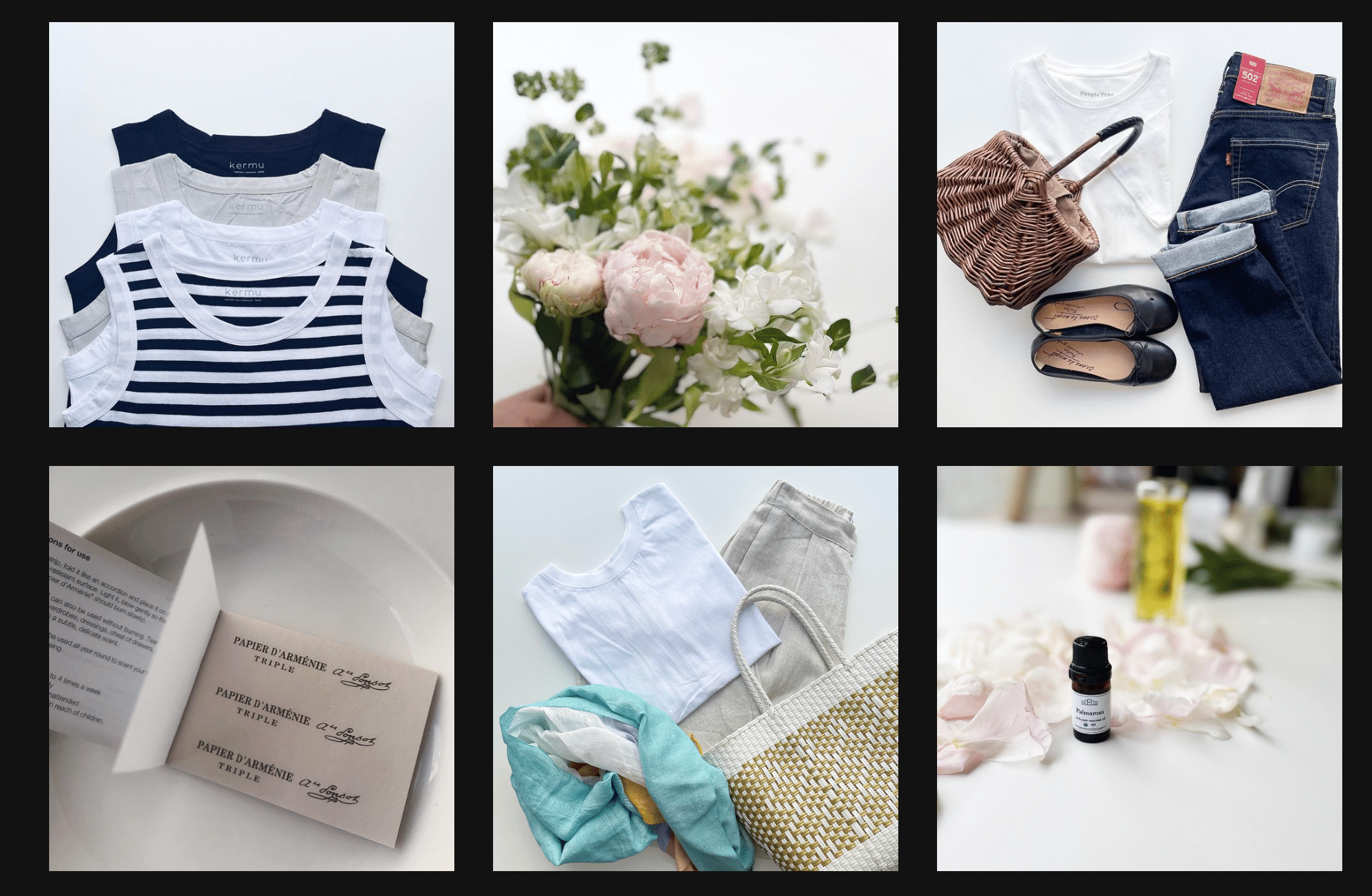 Vibrant and colorful
If you want a live feed that will definitely catch the attention of the visitor, this is the right Instagram feed theme for you.
Users will easily remember your profile thanks to the dose of colors you'll give them when they visit it.
Here are some great examples of a vibrant and colorful Instagram feed: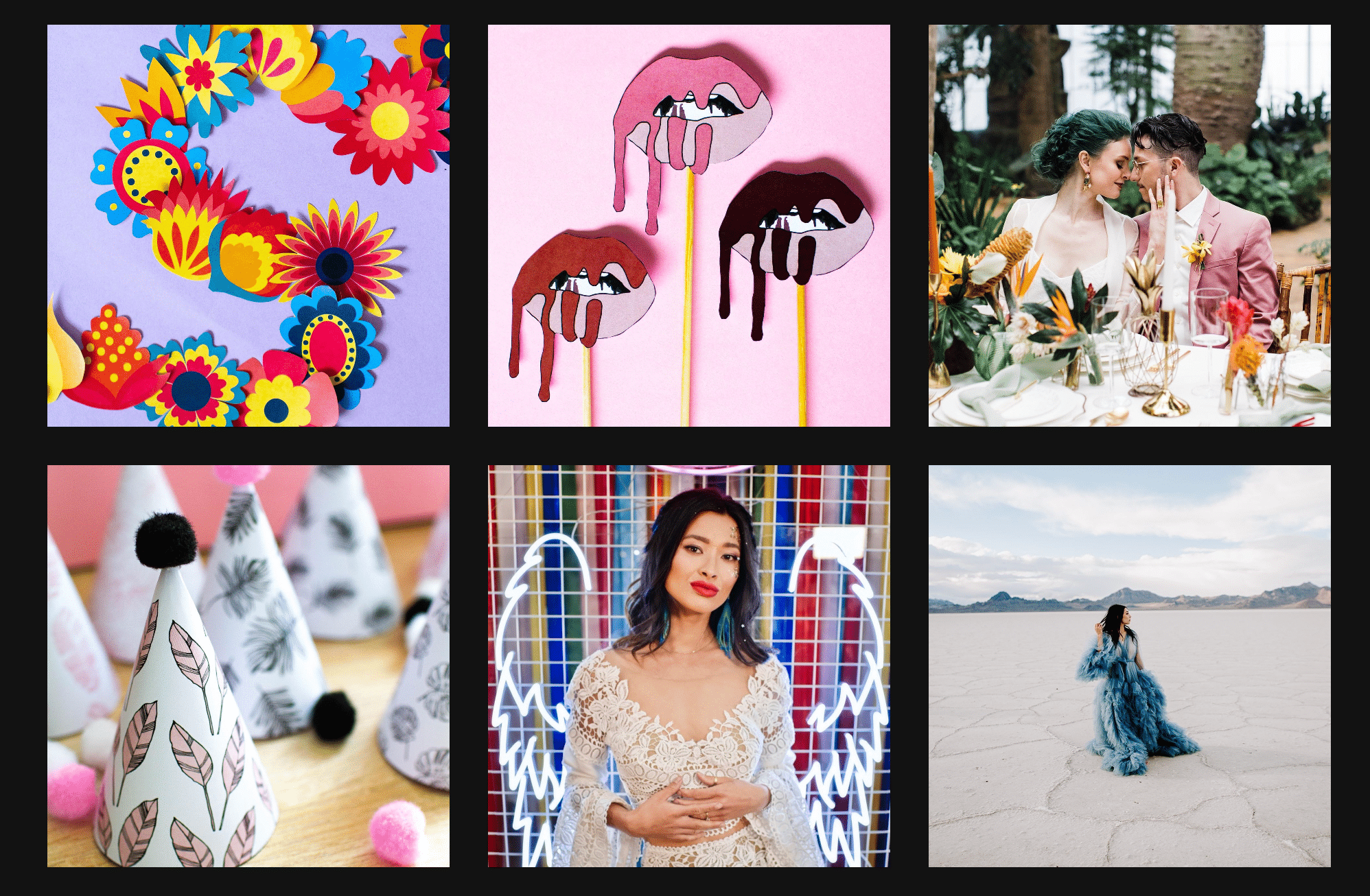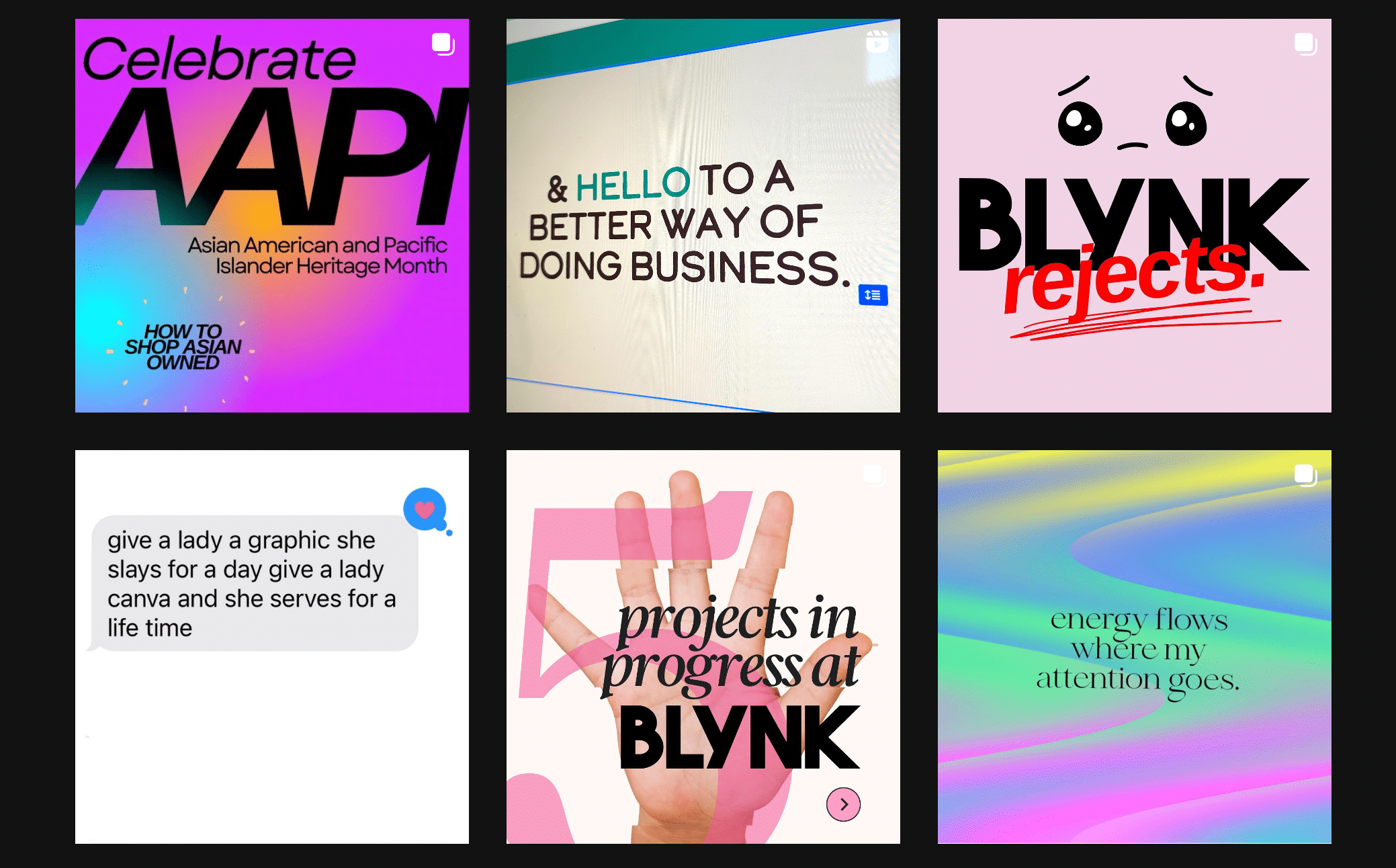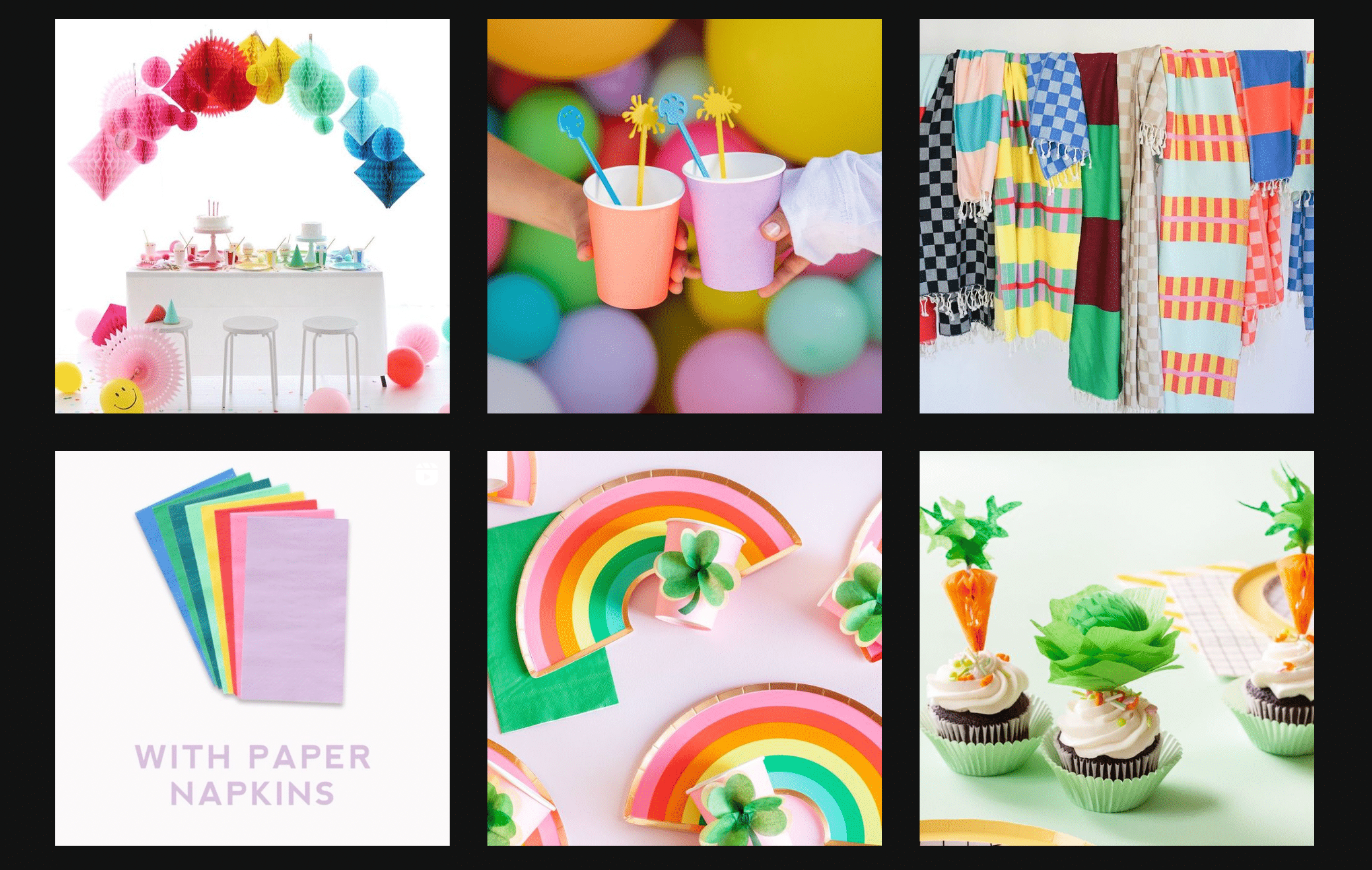 Monochromatic
A monochromatic feed theme gives a stunning and harmonious appearance. Every post in the feed harmonizes with the others by using a single hue or a small color pallet, creating a tidy and professional style.
Visitors who are scrolling through their feeds might notice this uniformity, which increases the likelihood that they will pause and interact with the content.
If you're looking for monochromatic inspiration, check these examples: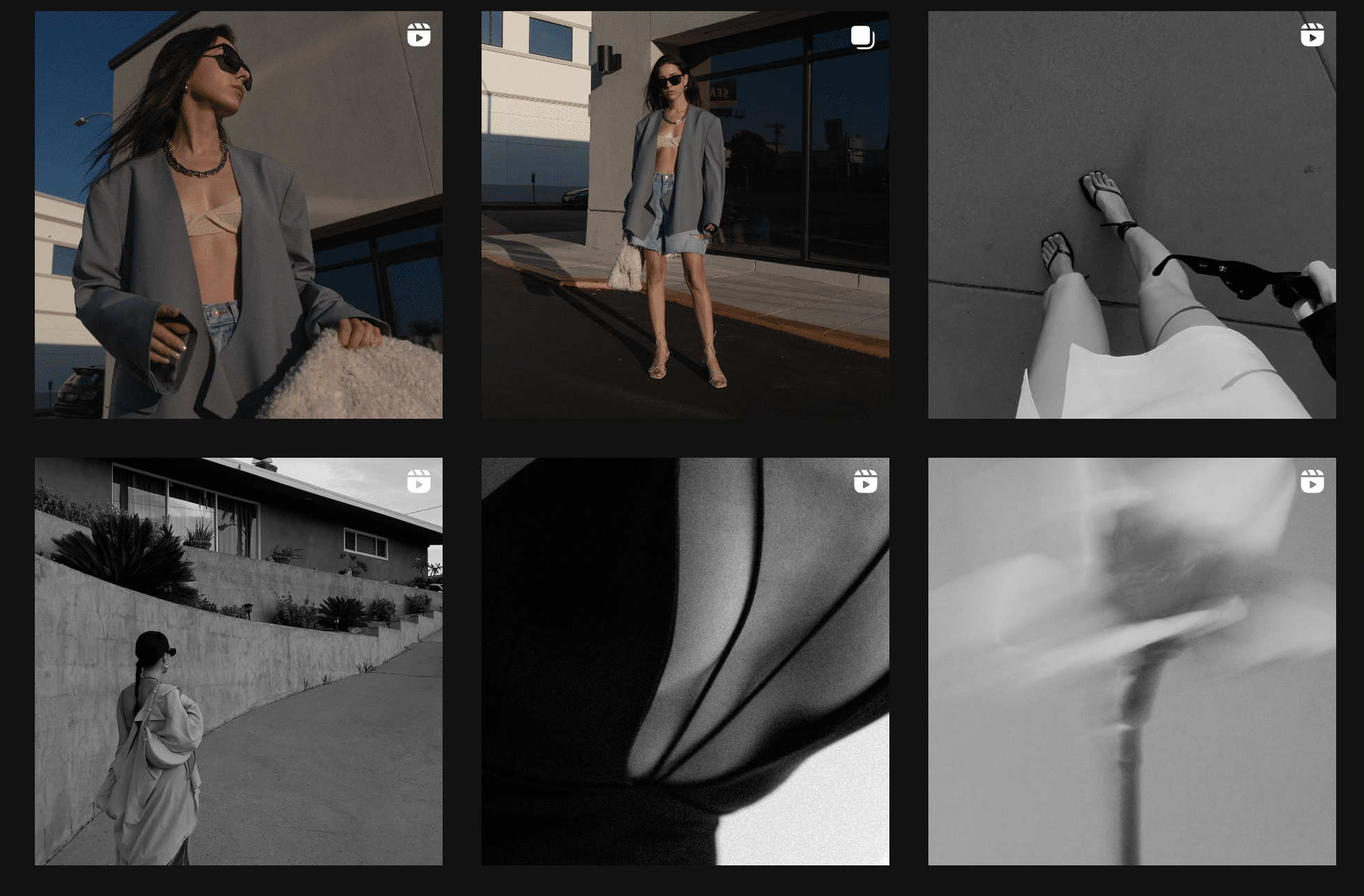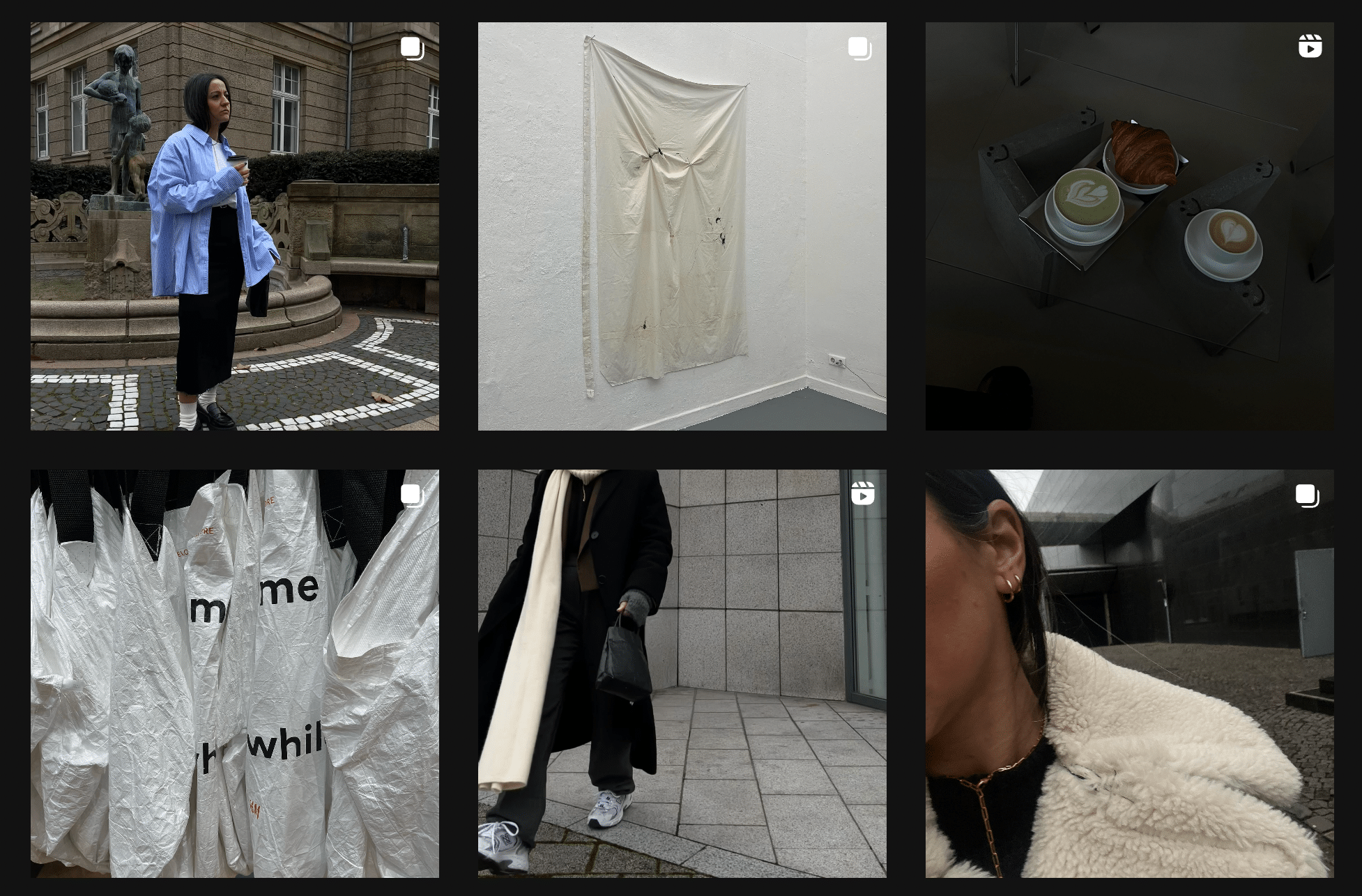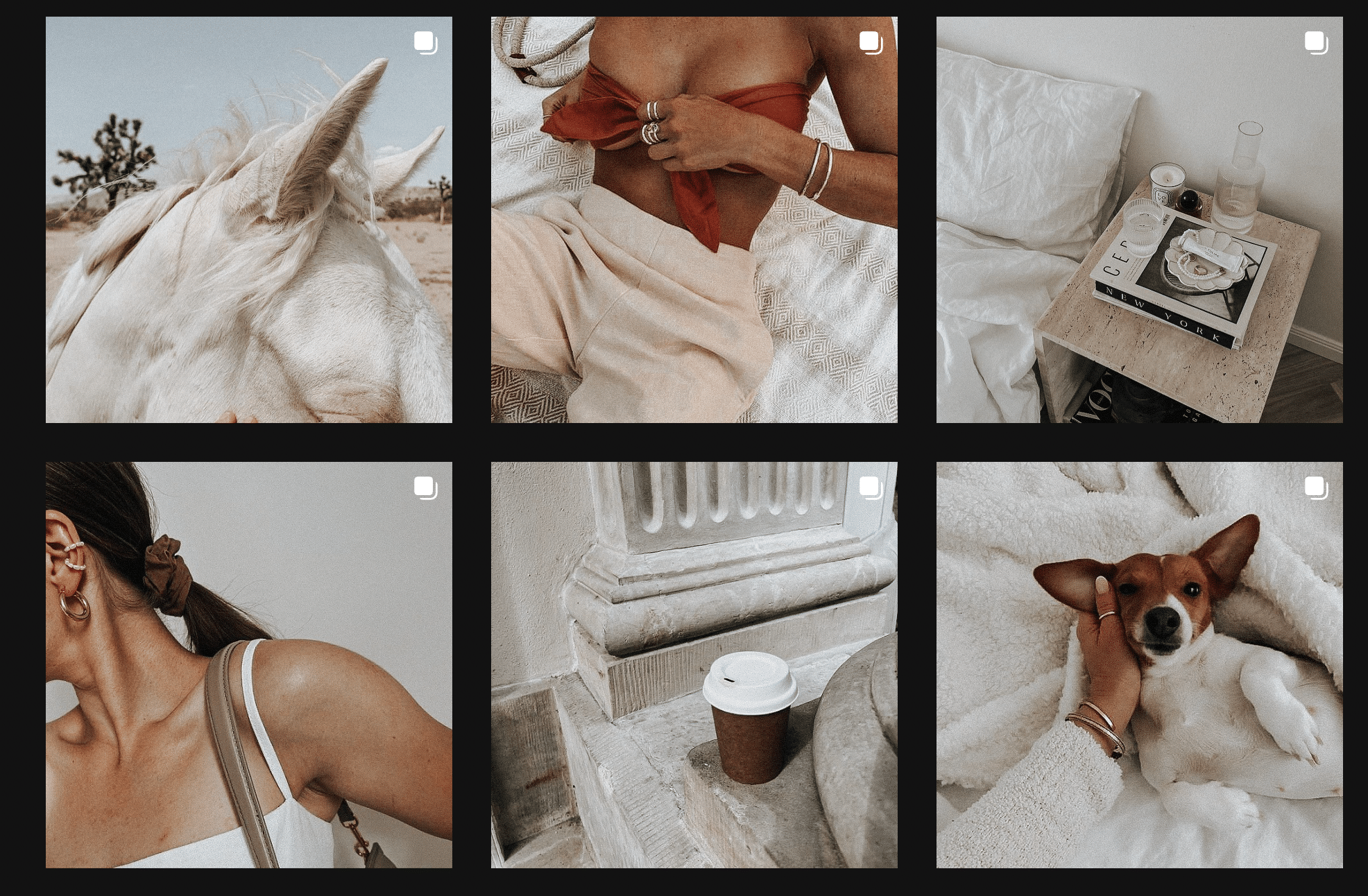 Vintage
A vintage Instagram feed produces a special and unique visual aesthetic. The feed has a throwback aesthetic that sticks out among the sea of contemporary, high-definition material by utilizing filters, editing strategies, and retro-inspired components, such as film grain or sepia tones.
This unusual appearance has the potential to captivate enthusiasts who value the retro style and are drawn to the nostalgic atmosphere it evokes.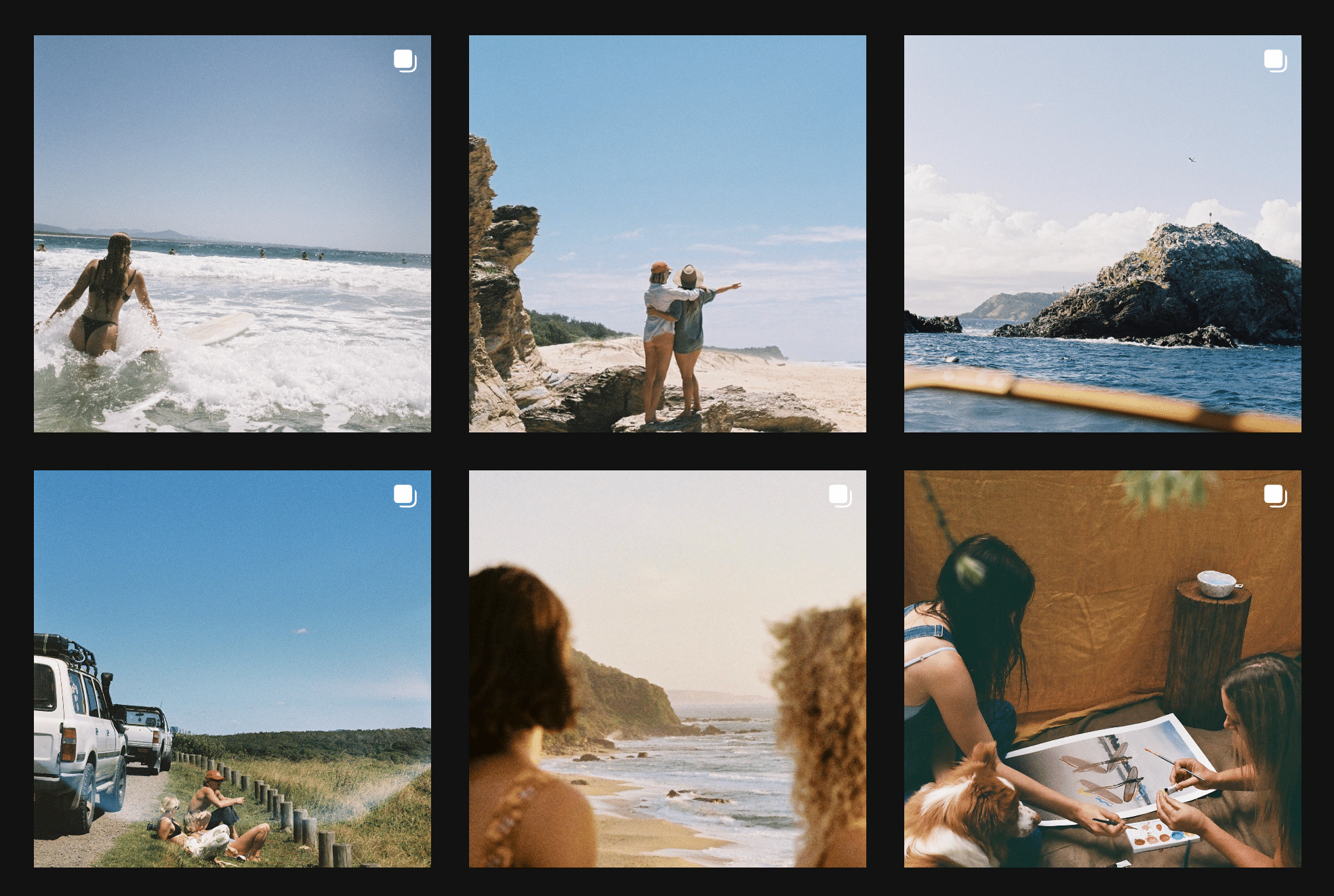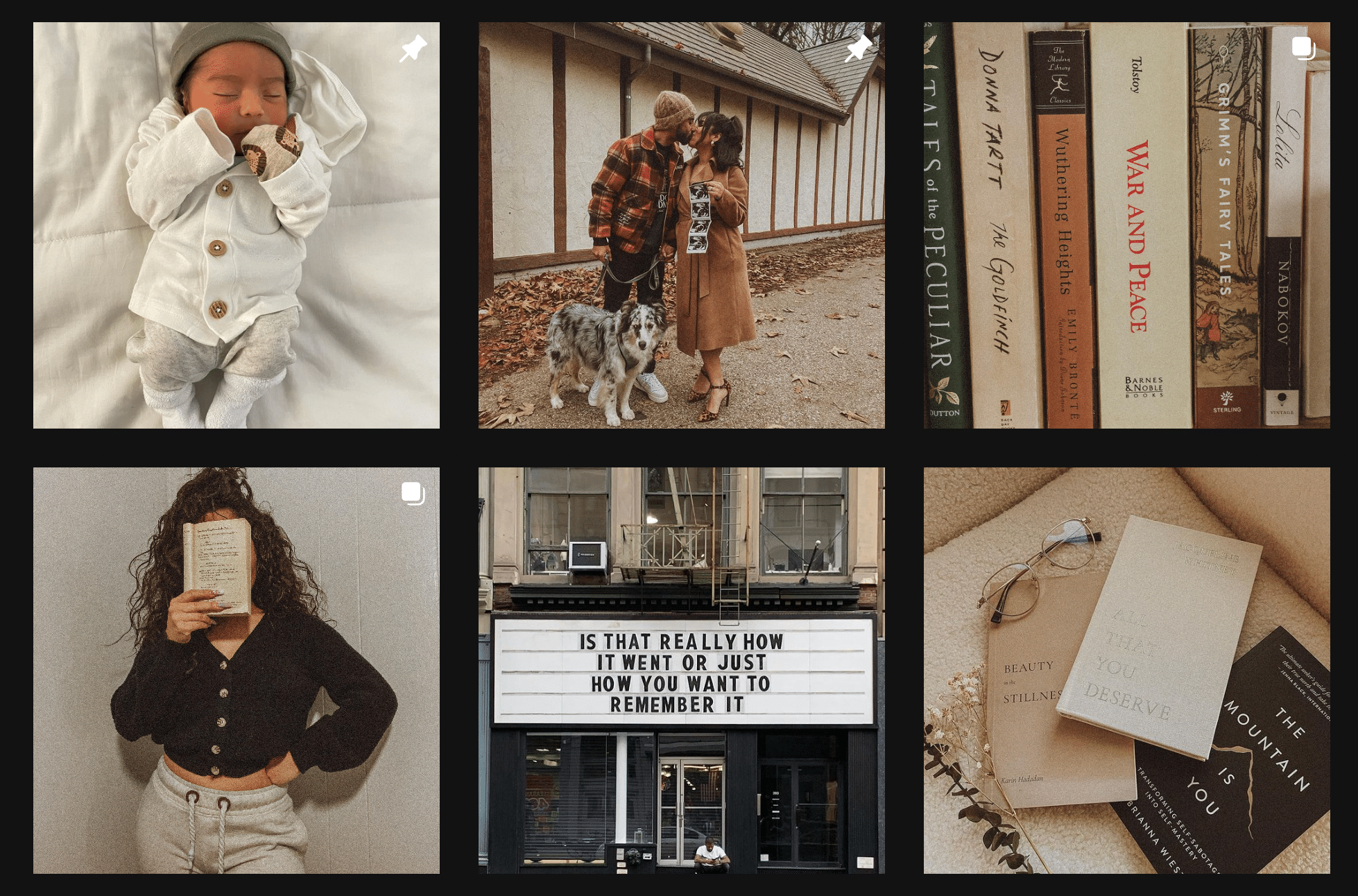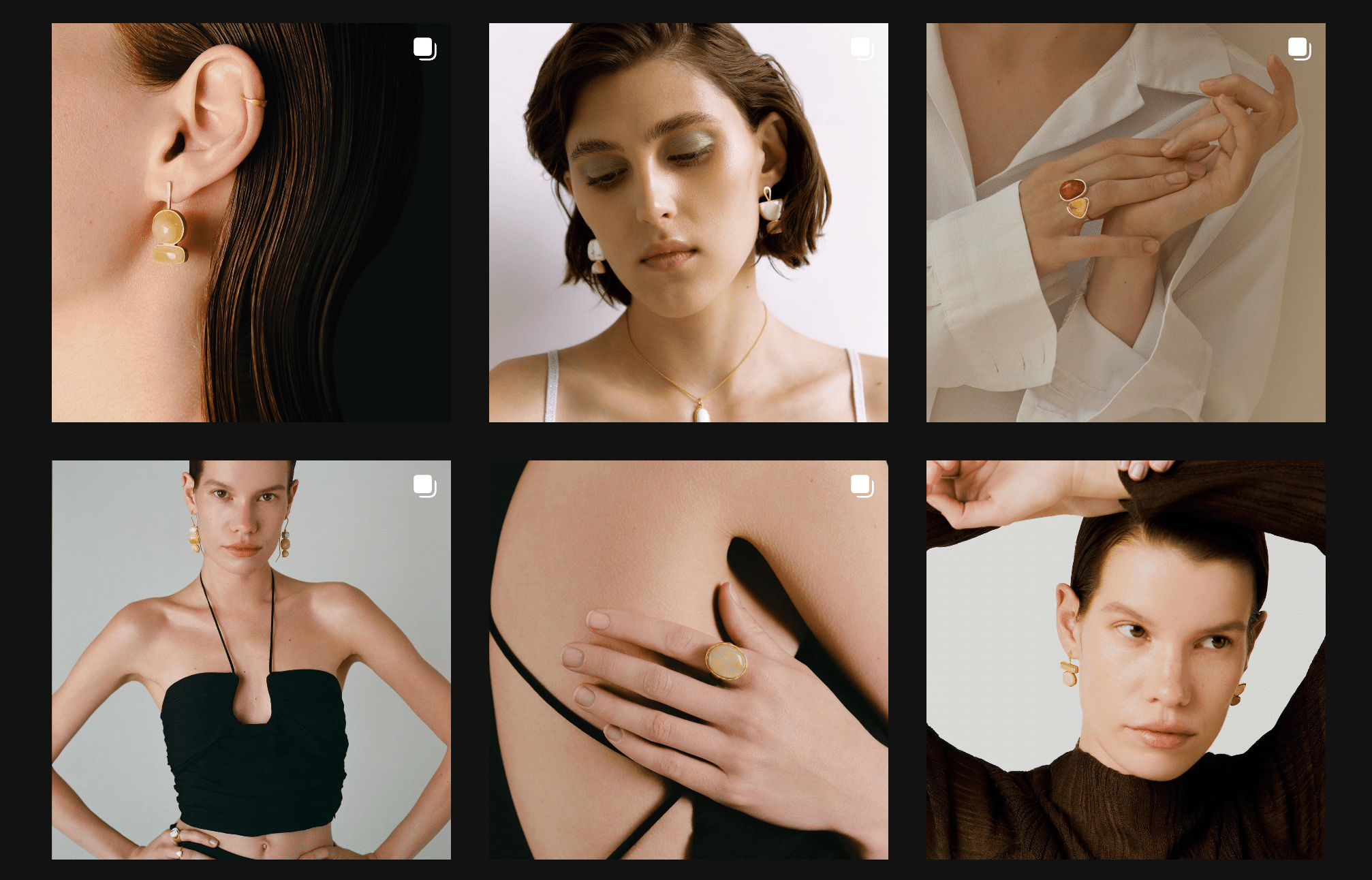 Nature-Inspired
A natural setting inspires calmness and tranquillity. The feed aesthetically fosters a serene and soothing ambiance by showcasing beautiful landscapes, plants, and animals.
With compelling visuals, this style can draw followers who are looking for comfort and an escape from the hectic digital world. This aesthetic enables individuals to connect with the beauty of nature.
Here are some great nature-inspired Instagram feed examples: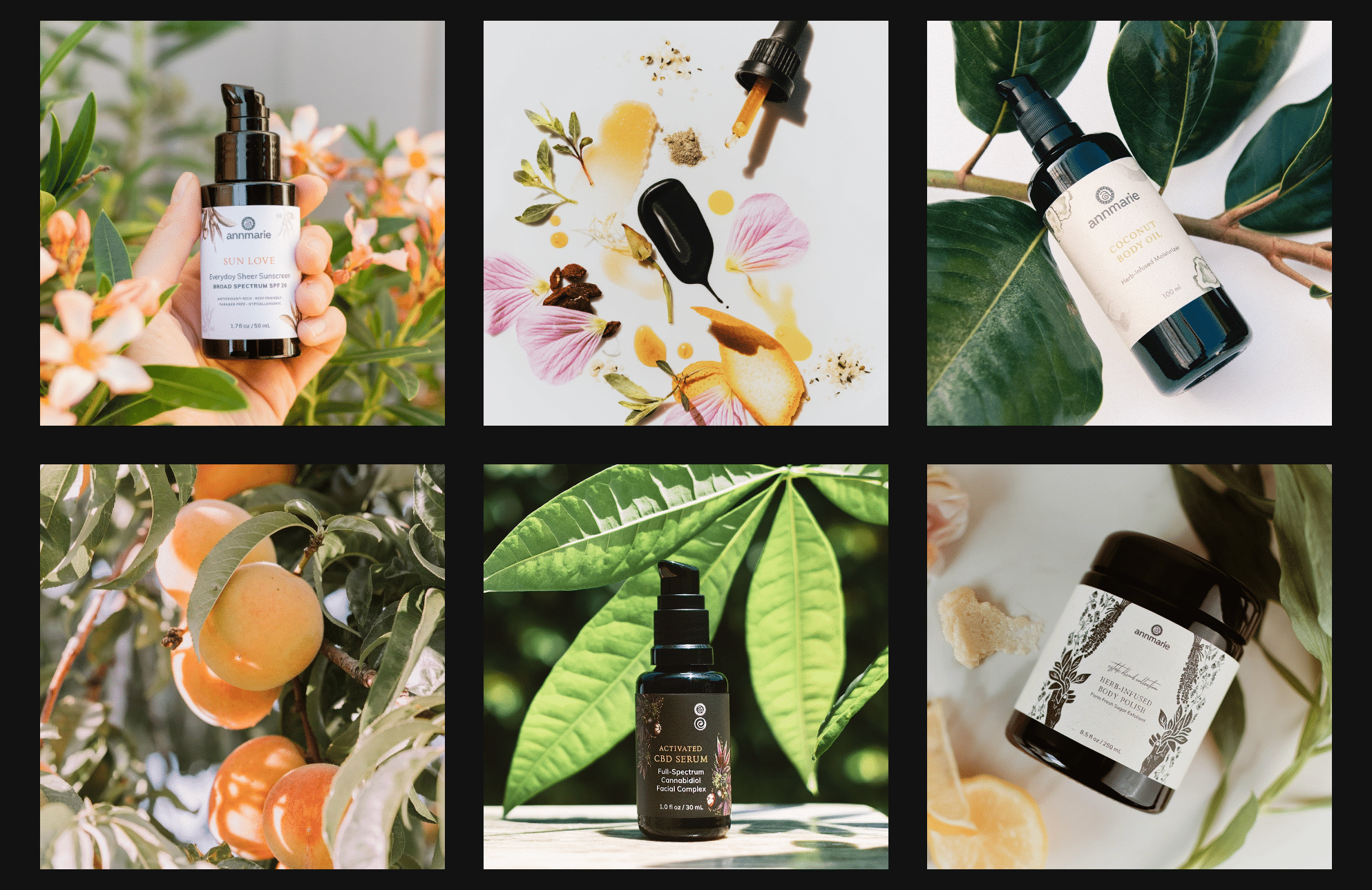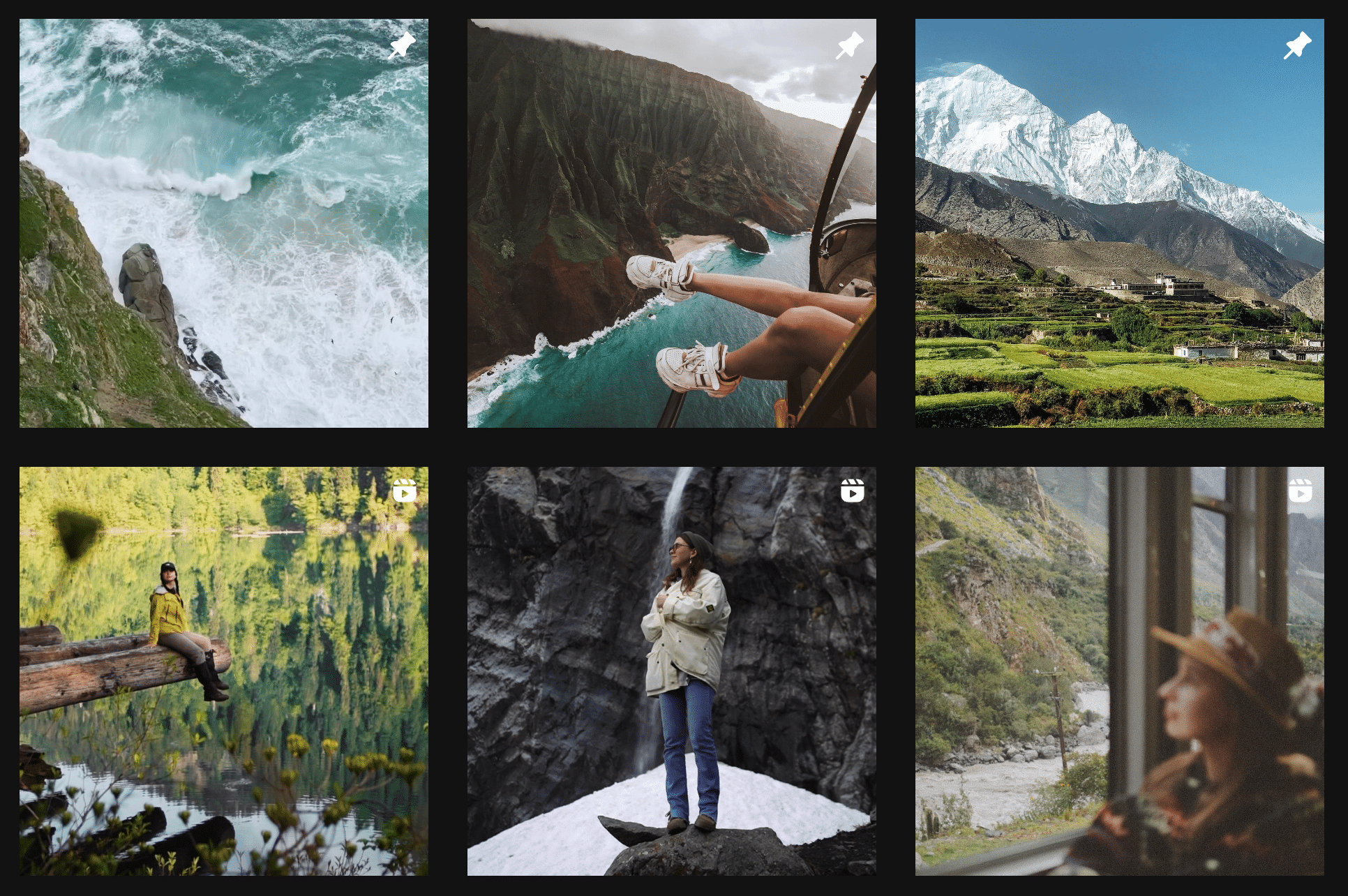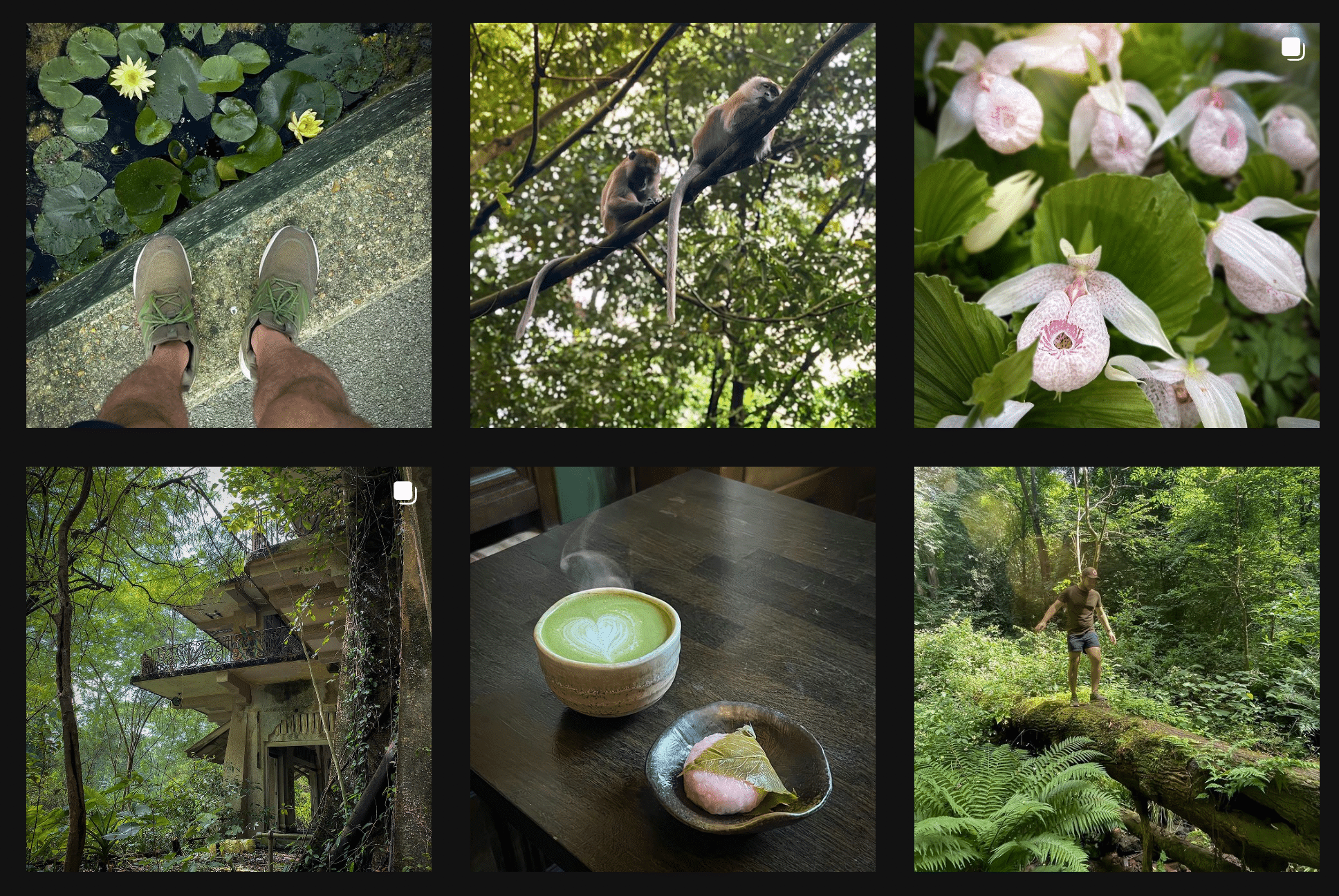 Top Instagram feeds by creative content
Now, let's see some examples of creative Instagram content.
Quotes and Typography
Many Instagram accounts use quotes and typography instead of photos and videos. This type of Instagram content provides a daily dose of uplifting and thought-provoking content. The feed provides inspirational quotes and visually pleasing typography as a source of motivation, inspiration, and encouragement for followers.
Such content fosters community and support by lifting spirits, encouraging thought, and even offering advice during trying times.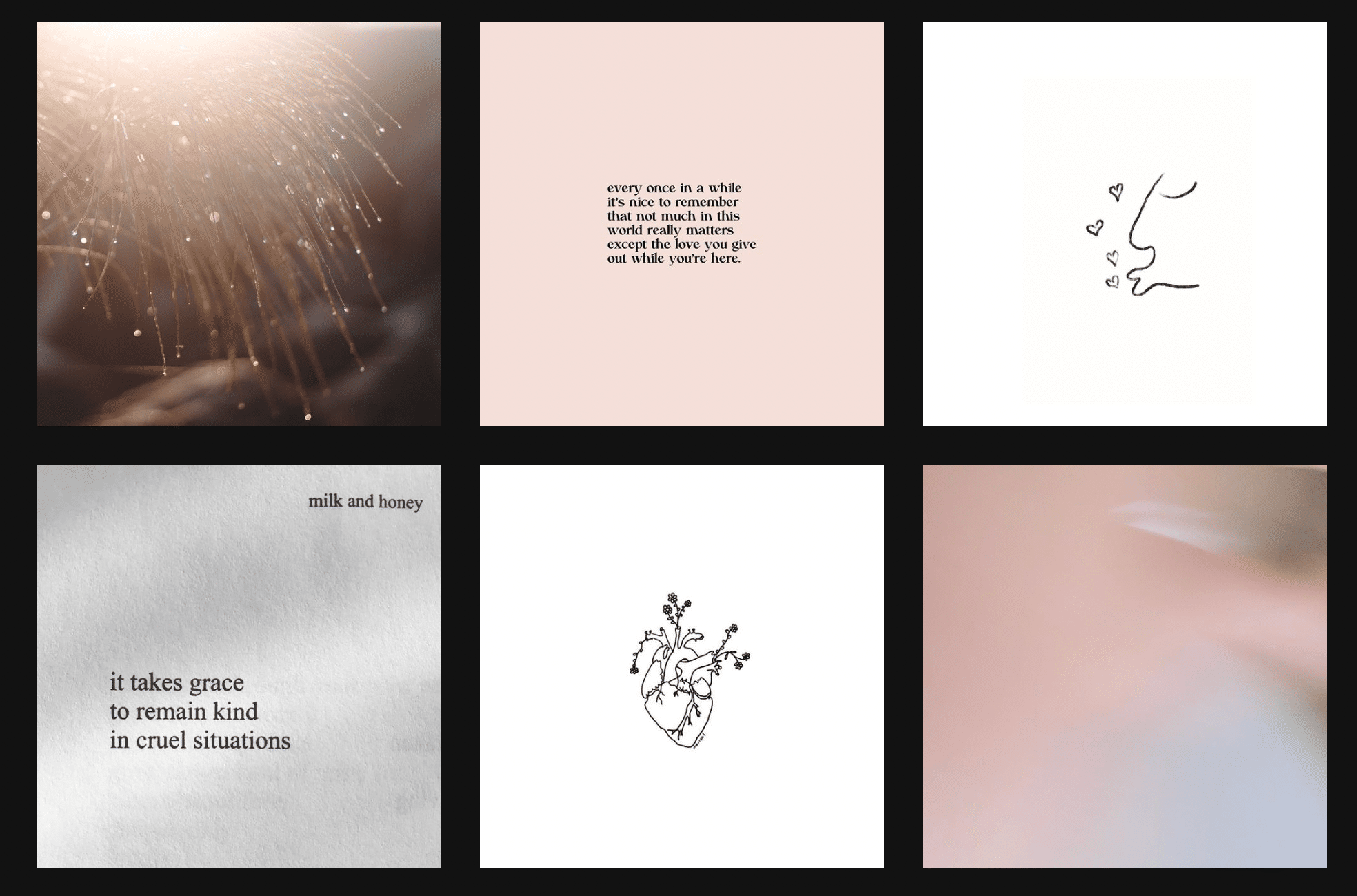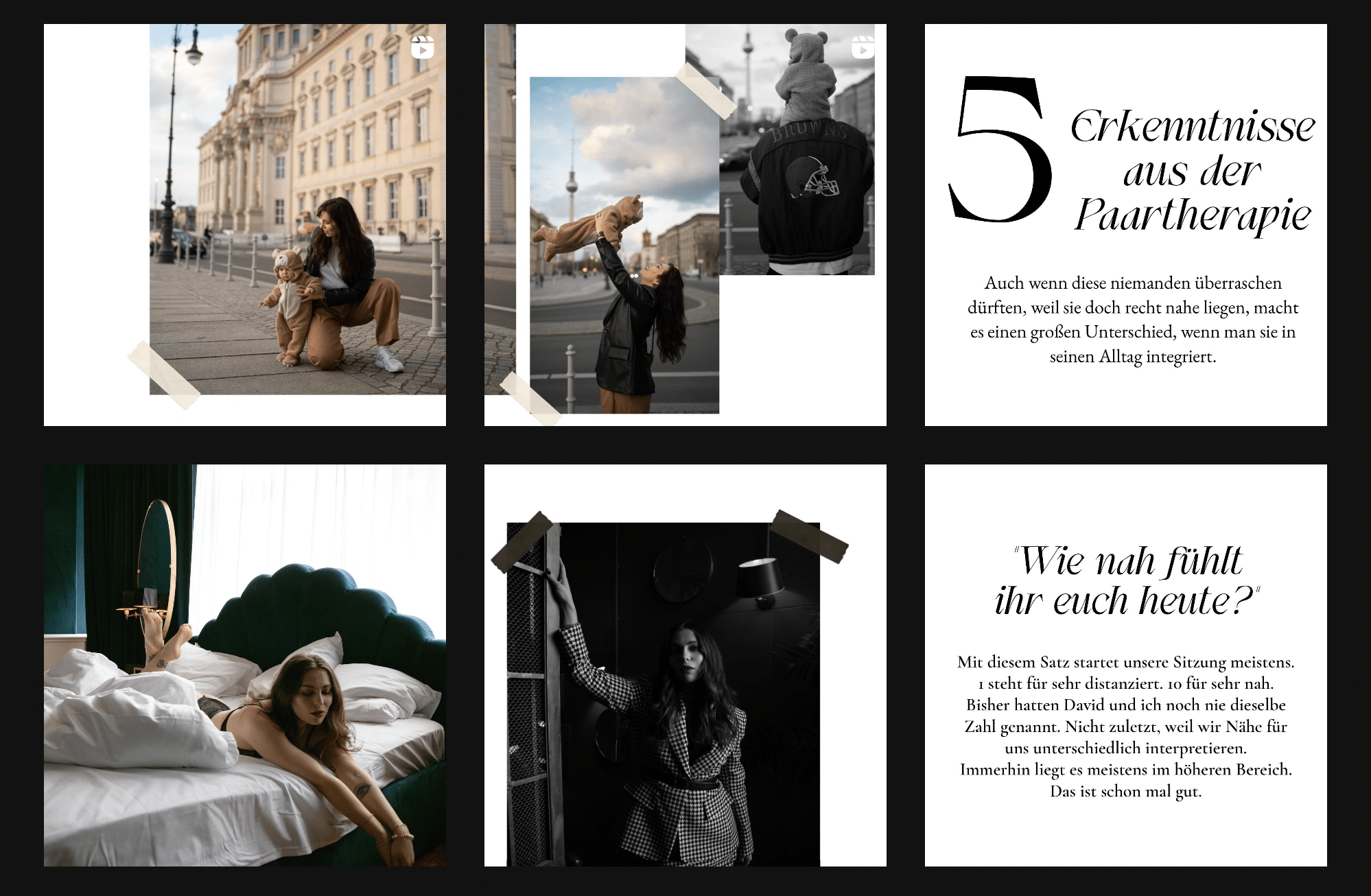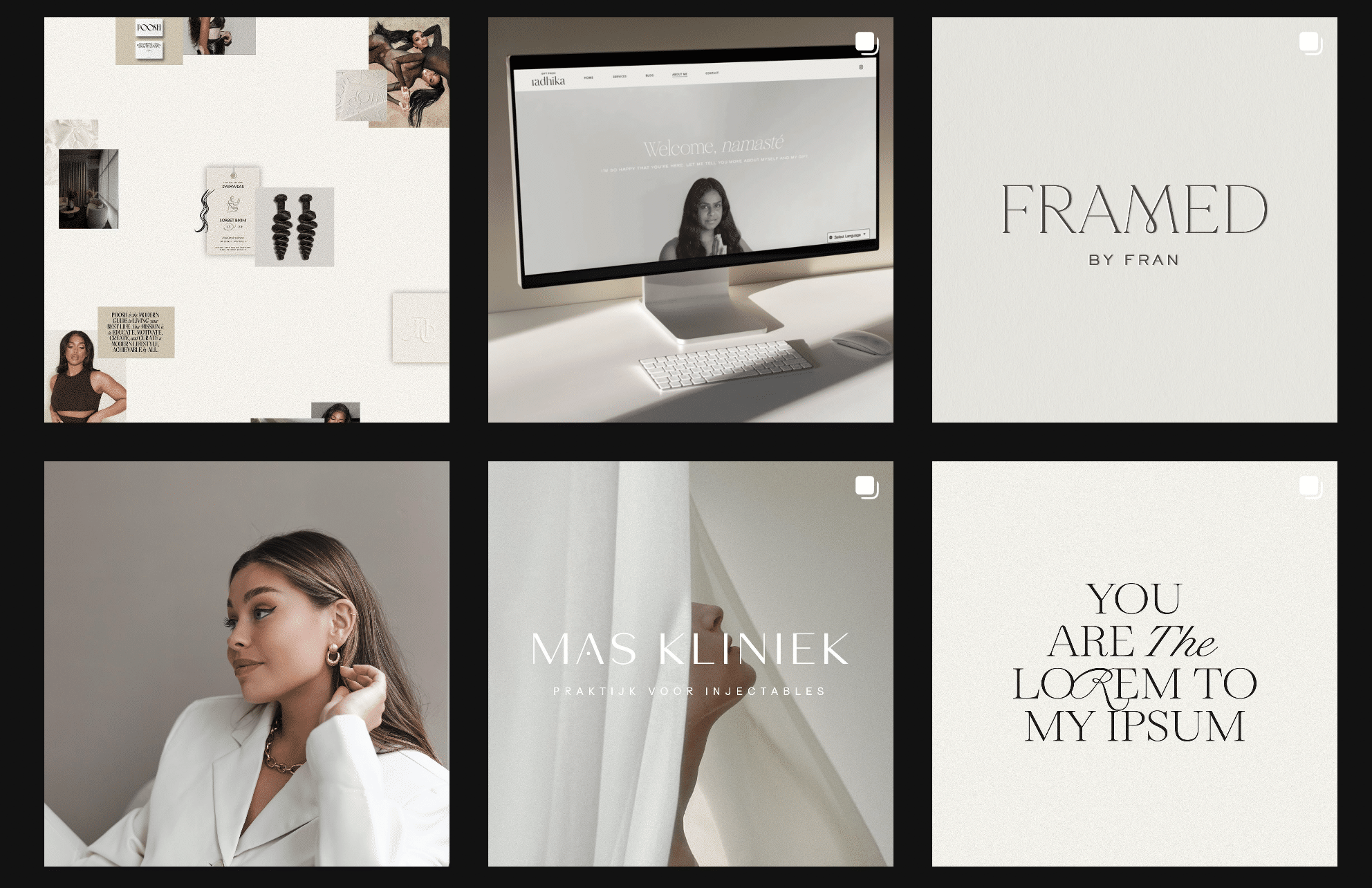 Flatlays
A flat lay theme allows for artistic composition and creativity. The Instagram feed offers an aesthetically beautiful and harmonious pattern by organizing articles or items from a bird's eye view.
Thanks to the methodical placement of the objects, colors, and textures, your Instagram profile will attract admirers who value the careful planning and aesthetic quality of the composition.
Let's get you inspired by these examples: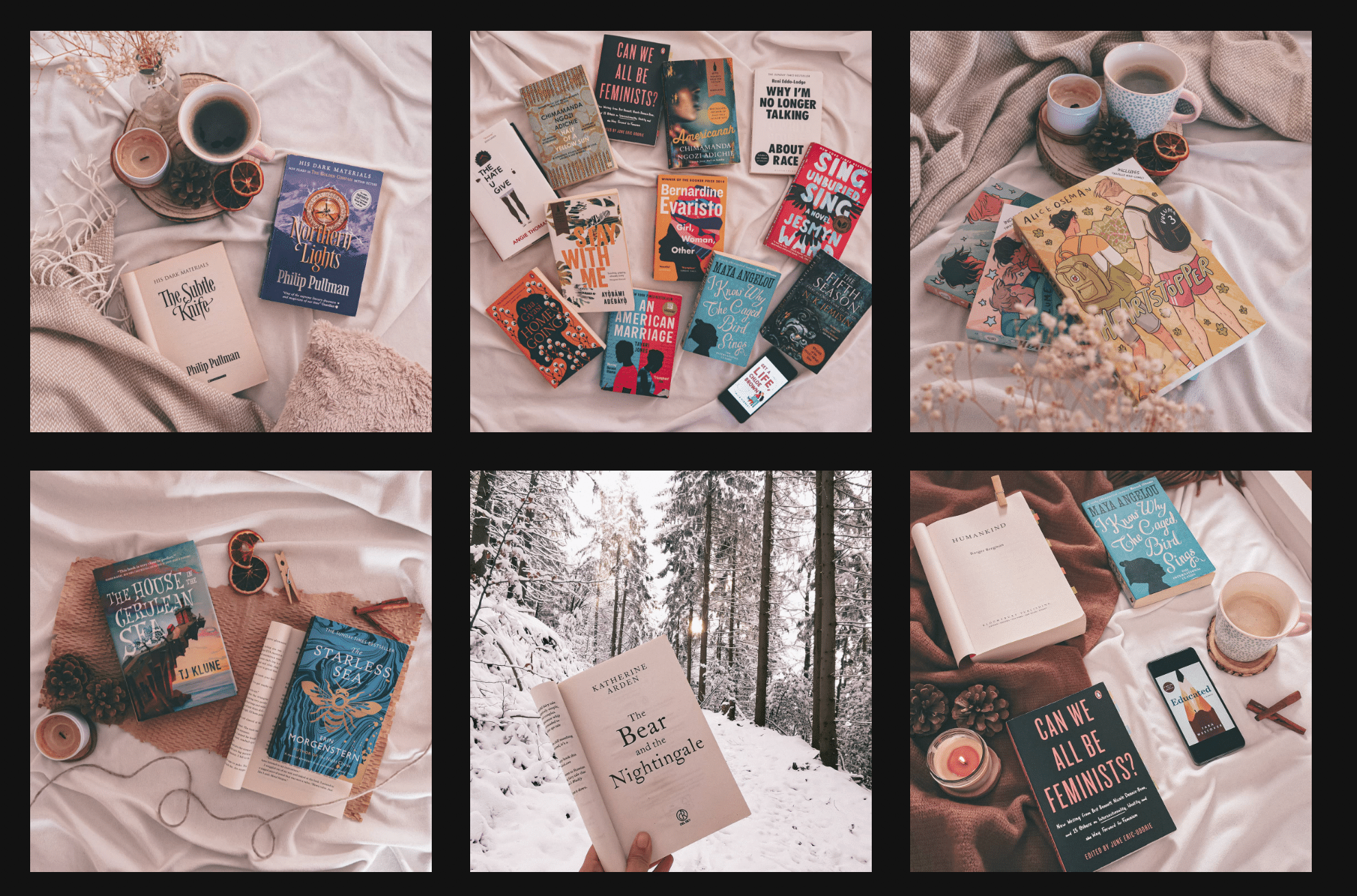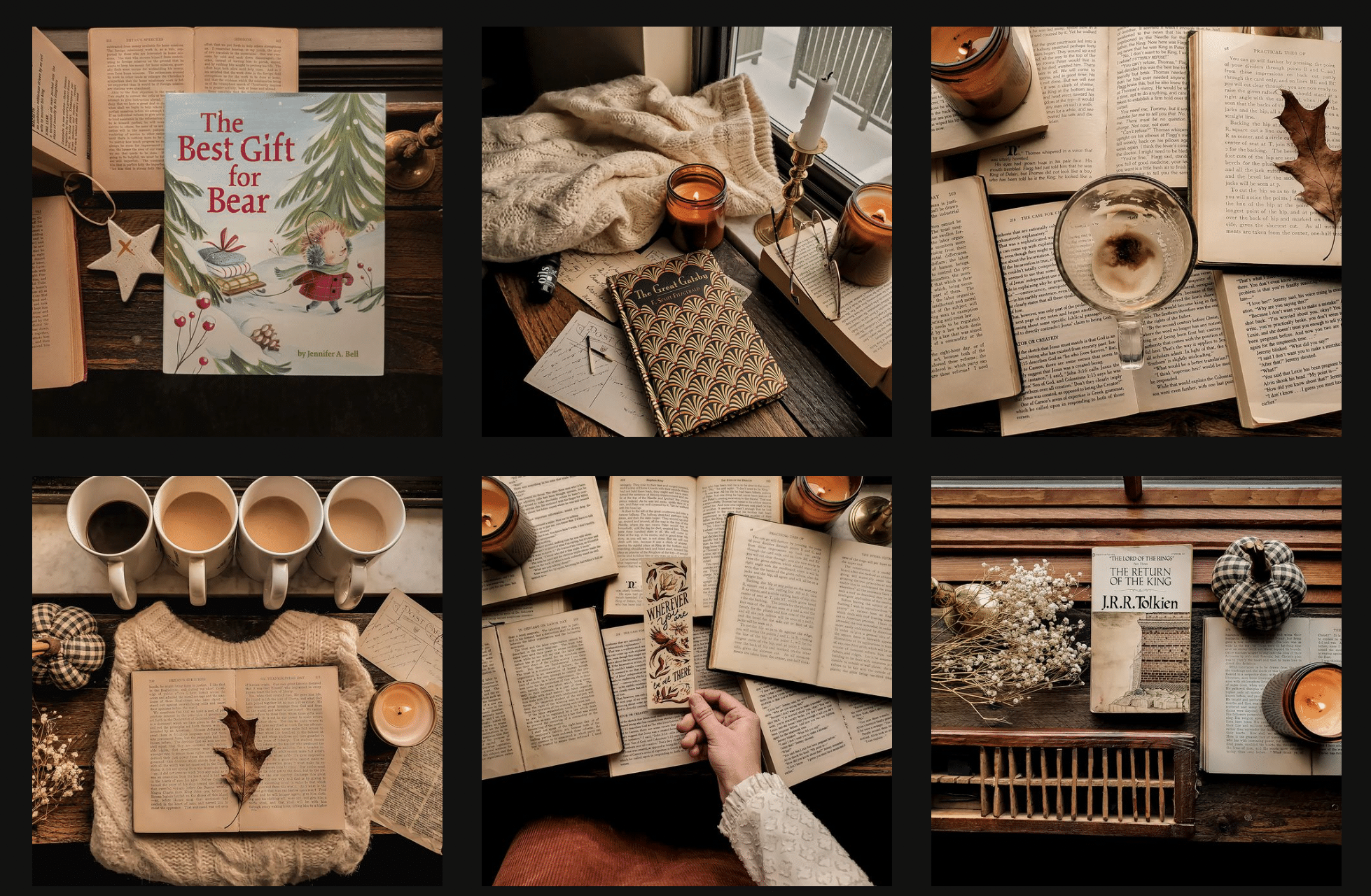 Photo Collages
Creative storytelling and visual narrative are the main bnefits of having a photo collage feed. Content creators can use this type of Instagram feed to tell a deeper and more dynamic tale by merging many pictures into a single composition.
Collages can demonstrate a progression of events, highlight many angles of a subject, or produce an eye-catching mosaic. You can spark the interest and curiosities of followers with this storytelling element, leading them to explore the collage and learn more about the posted information.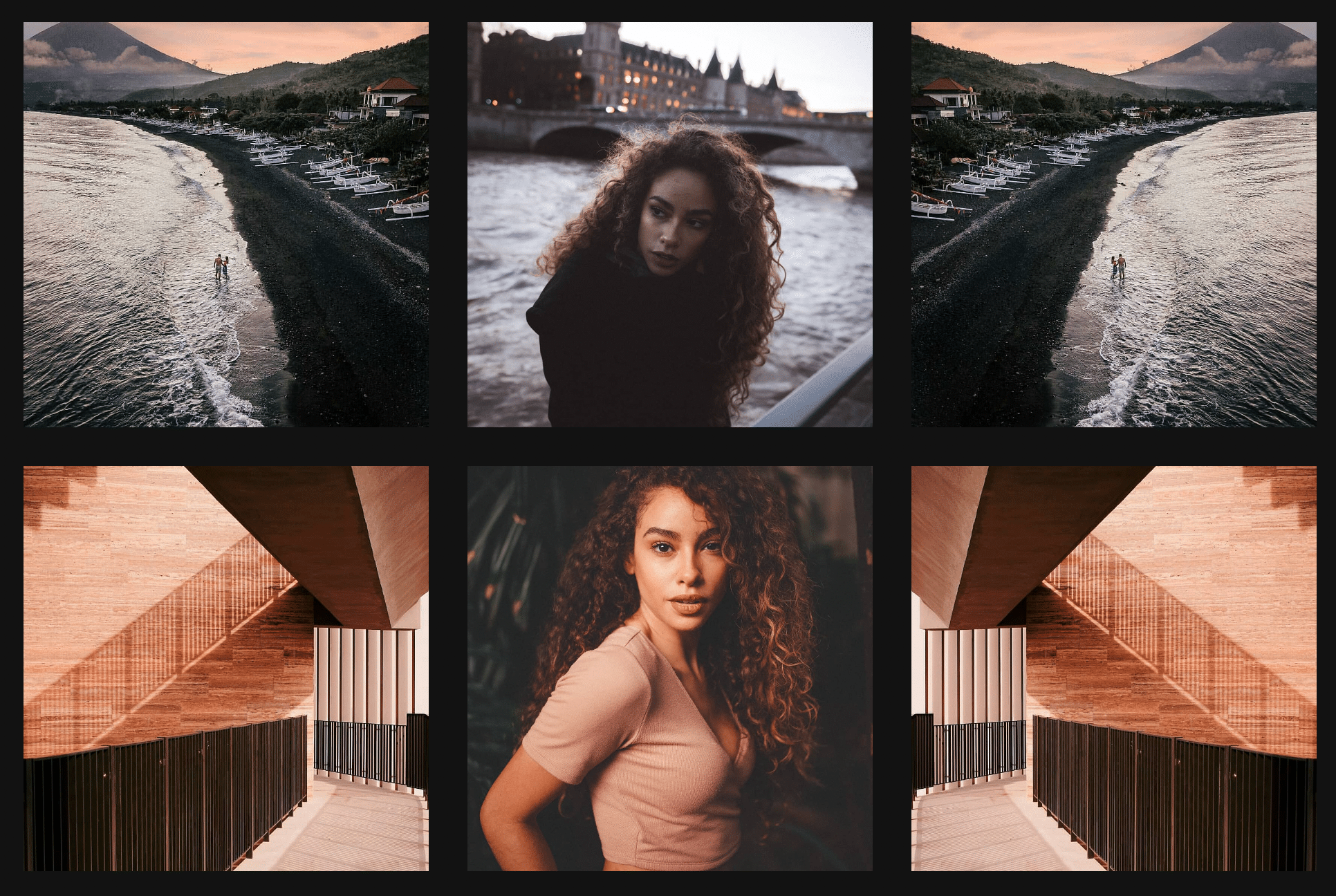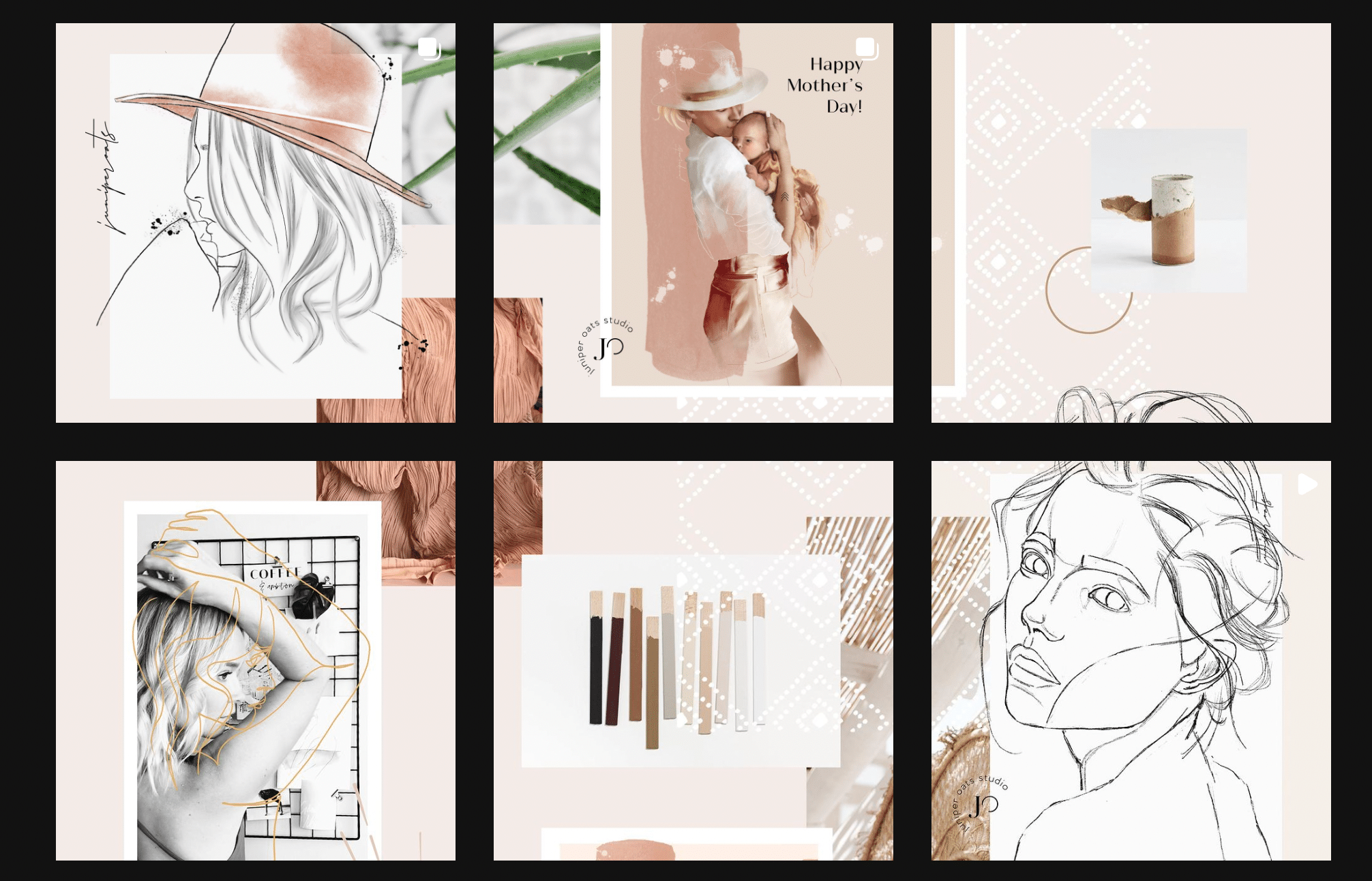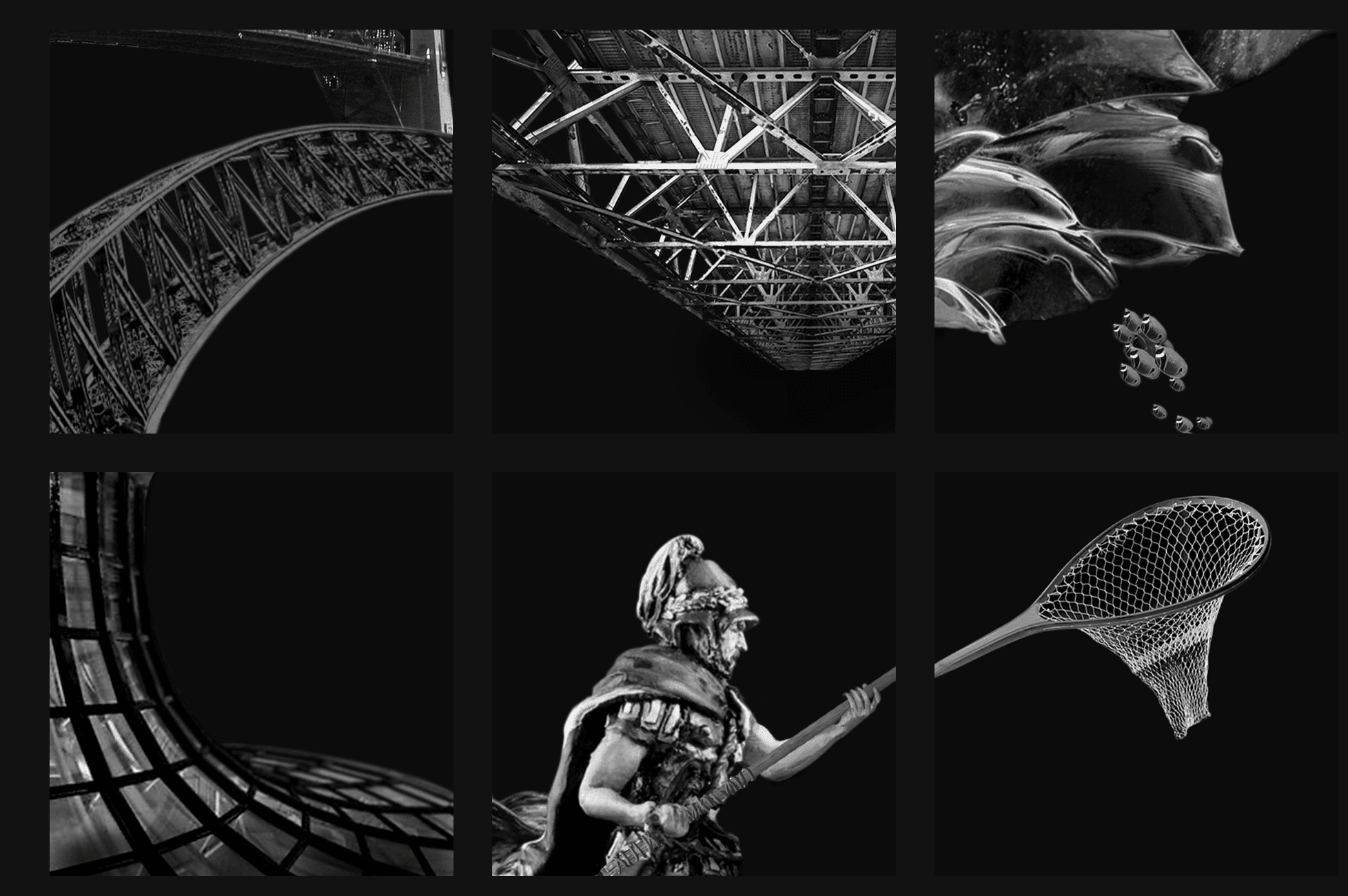 Black and white
The appeal of black-and-white photography is everlasting and iconic. By doing away with color, the emphasis is put on the composition, lighting, and textures, which allows for a greater understanding of the topic. People who value the elegance and refinement of simplicity and the craftsmanship of black and white pictures will also value your minimalist style.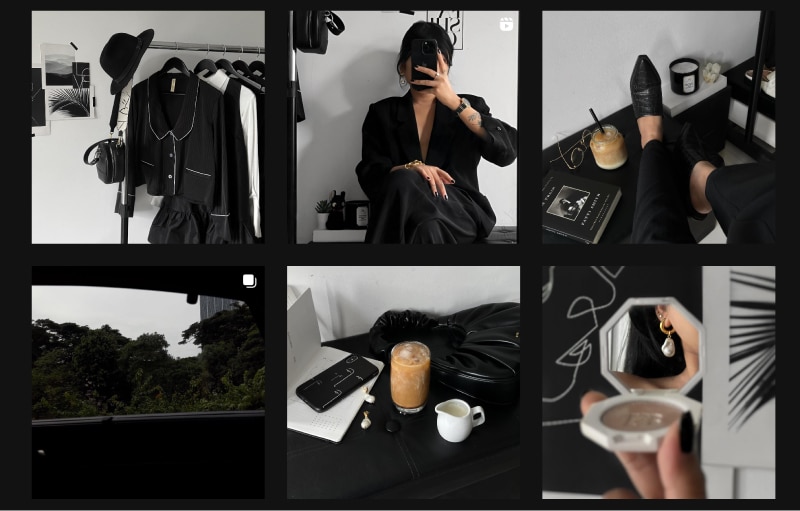 Here are a few more examples of black-and-white Instagram feed: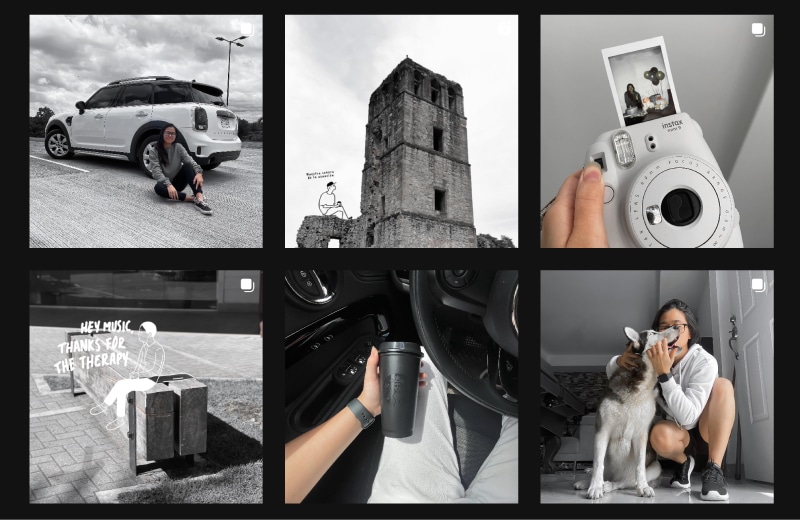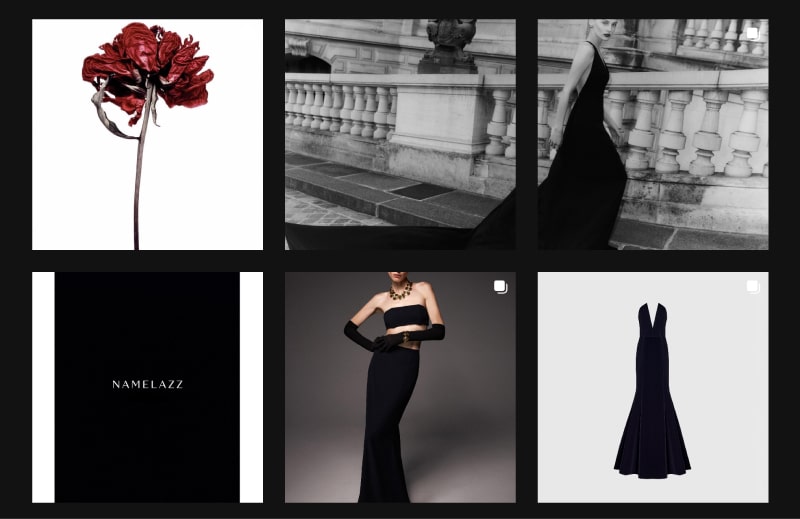 Pastel
It is well known that pastel hues have a soothing and harmonizing effect. The pastel Instagram feed establishes a pleasant and tranquil ambiance by using a continuous palette of soft colors. This calming atmosphere might appeal to followers looking for a break from the daily grind by offering them a little visual reprieve and escapism.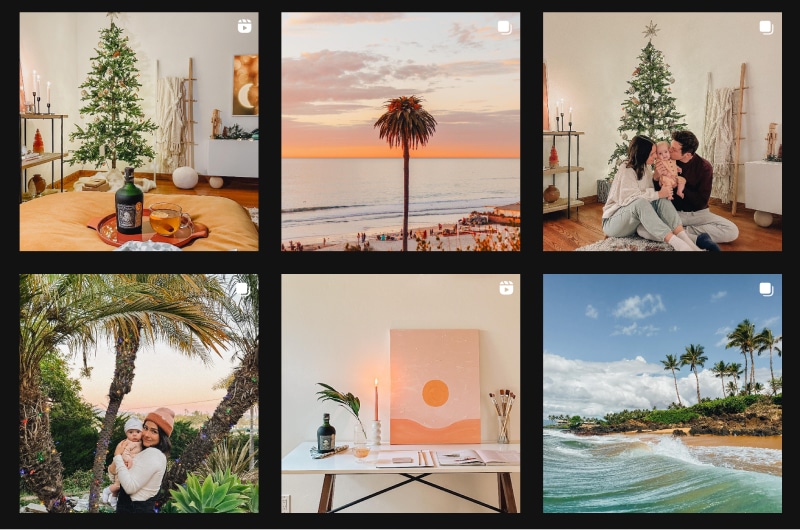 More examples of a pastel design on Instagram feeds: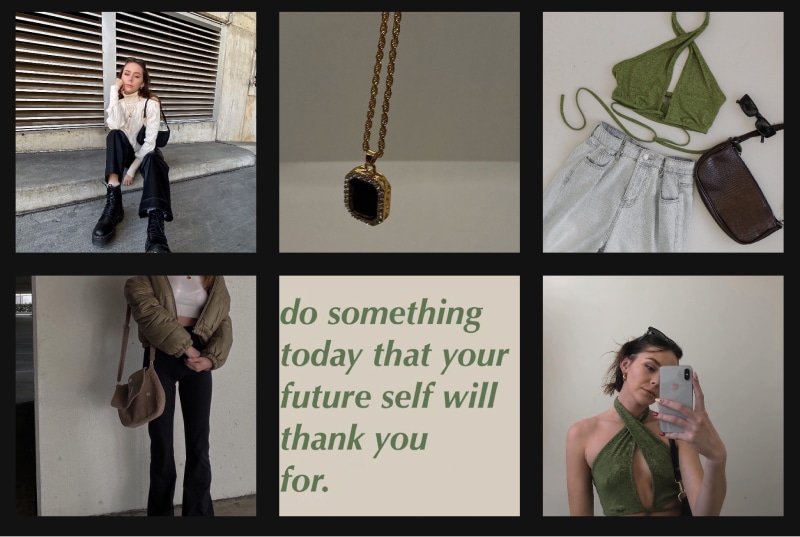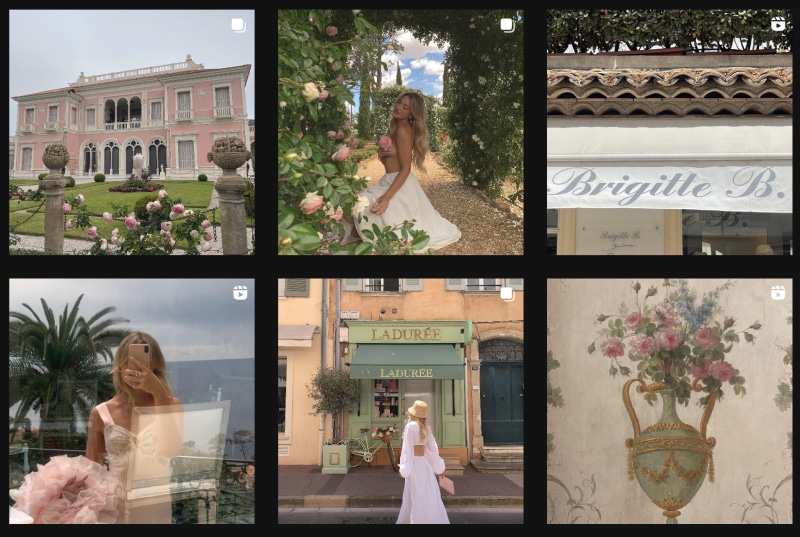 How to re-create an authentic feed?
If you liked some of the feed examples we showed in this article and think you can implement them for your profile, keep reading. We will now dive into recreating an authentic Instagram feed with Canva.
Step 1: Choose Your Template
If you've chosen your style, go to the Instagram posts template library and filter the templates based on the style you've chosen.
Let's use quotes and typography, for example.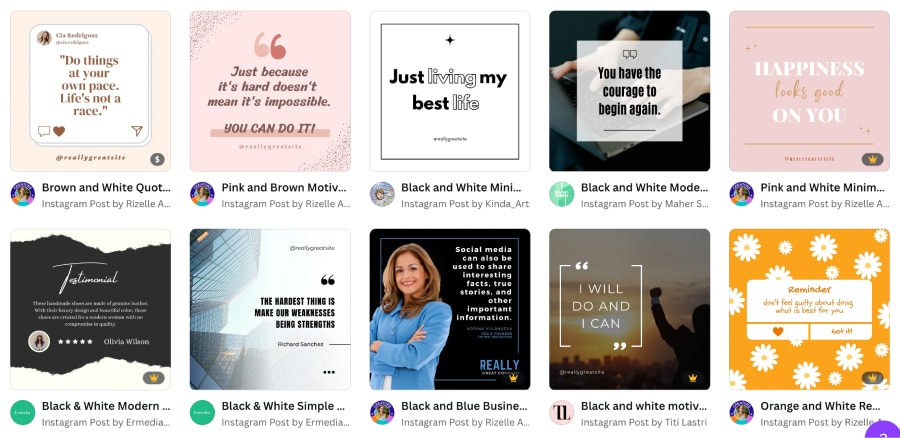 Step 2: Personalize your designs
Choose the posts you want to use and add your quotes/customized designs. After you're done, download your posts to add them to your planned feed in the next step.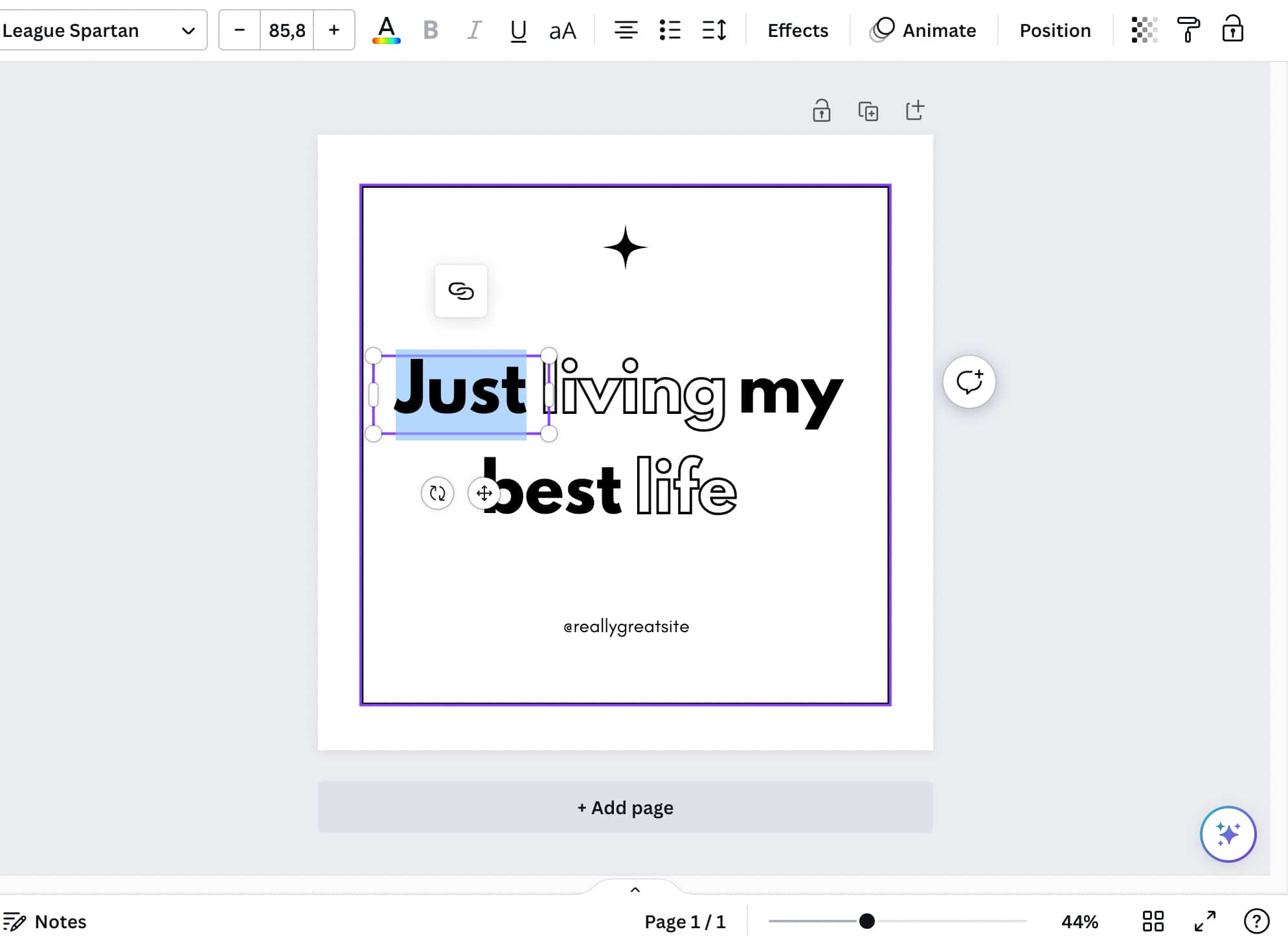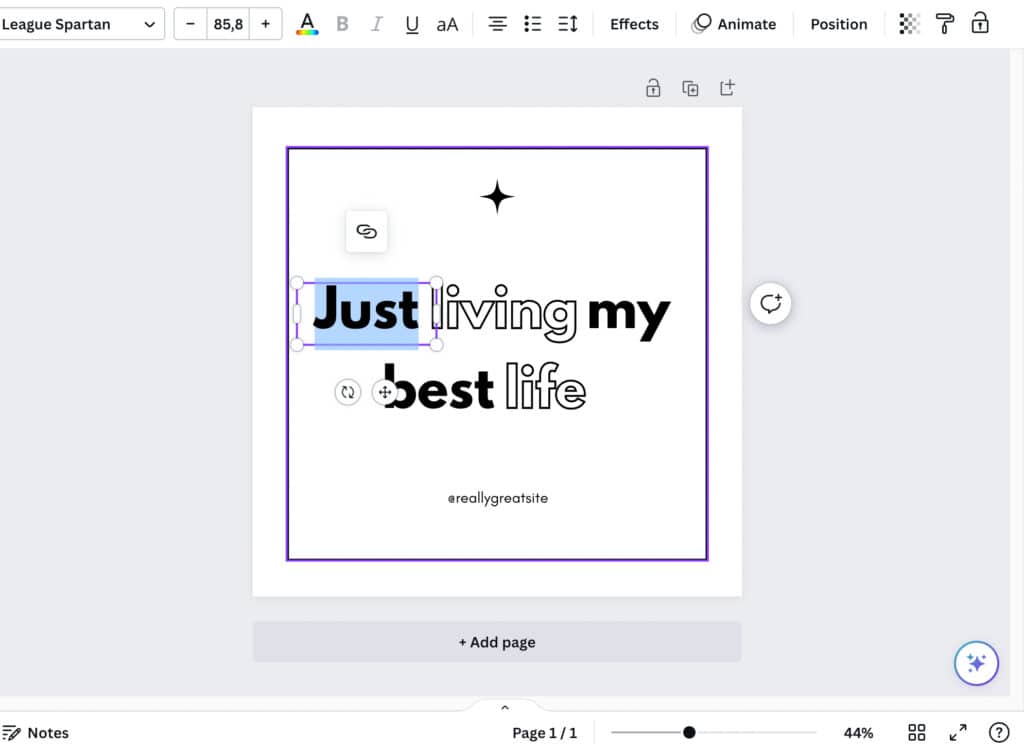 Step 3: Plan your Instagram feed
Open an Instagram feed design and place your downloaded designs. This will help you see how your feed would potentially look like and make decisions about your designs.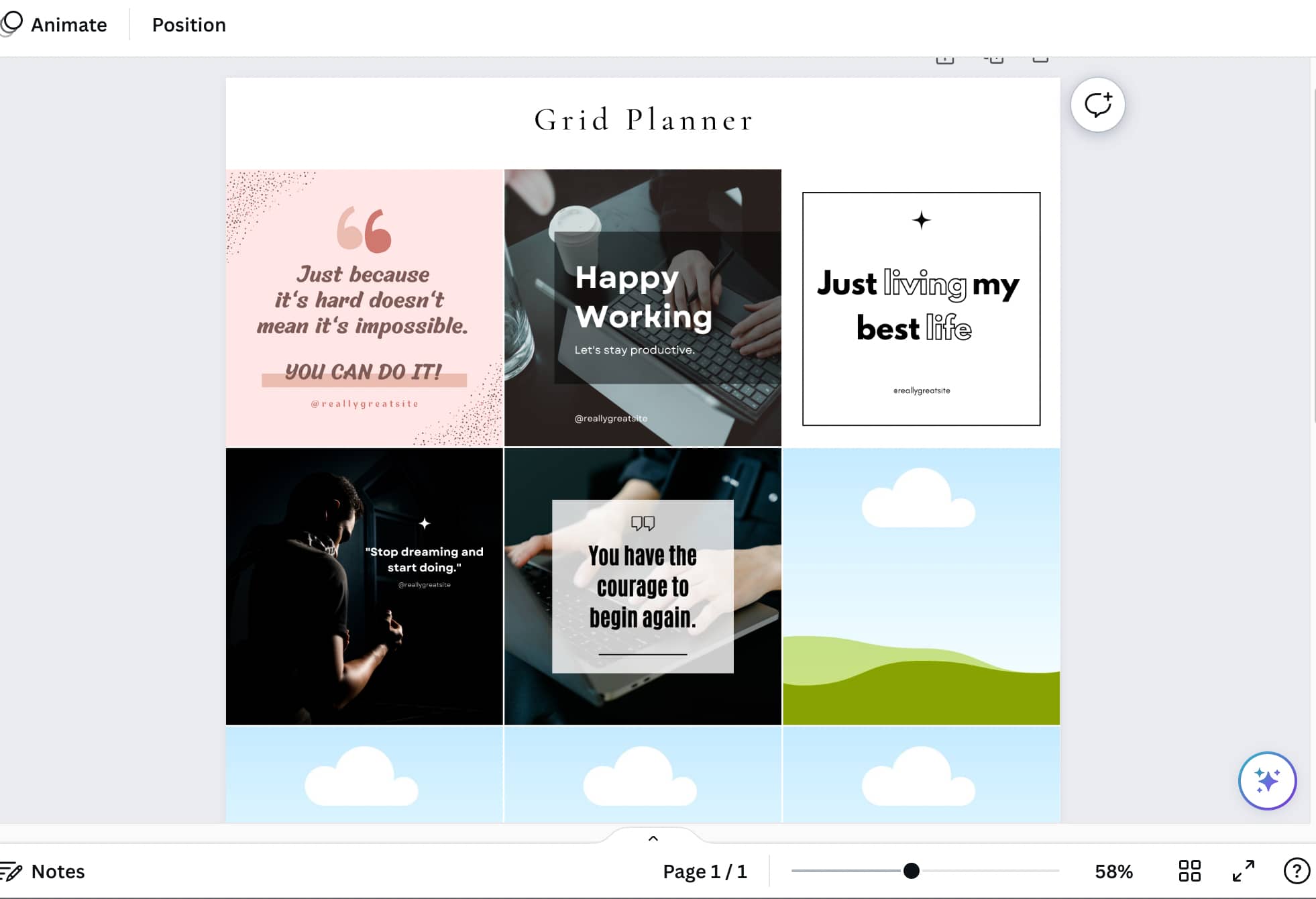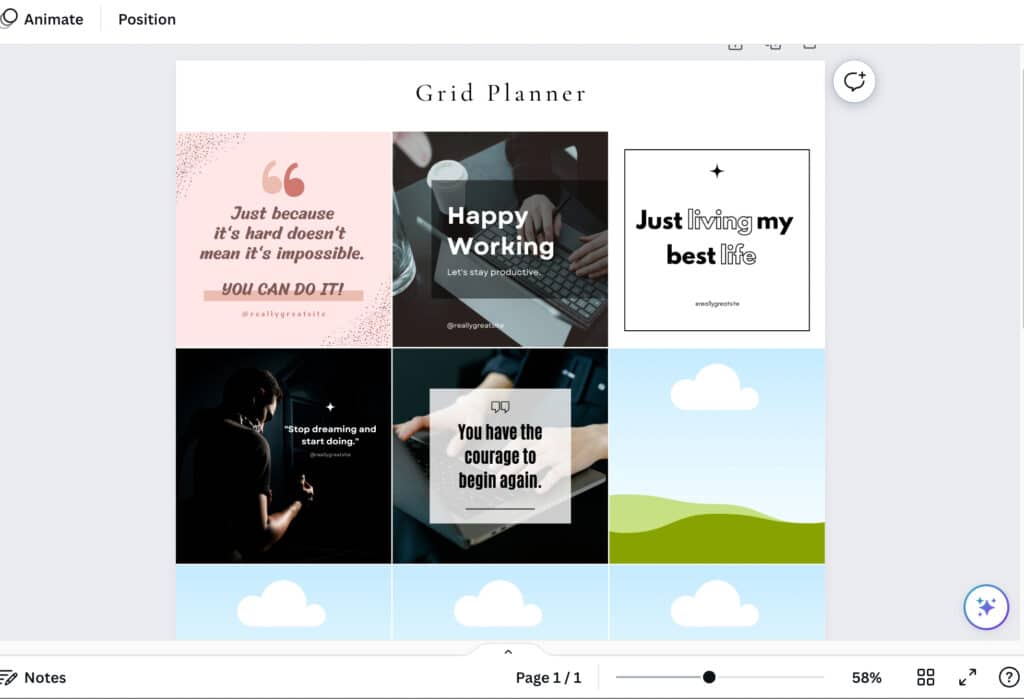 Instagram Feed Planning Tools
In addition to Canva, you can also check out these Instagram feed planning tools to save time when creating your Instagram feed:
Planoly
Planoly is a sophisticated Instagram feed planning tool made to make it simple for users to select and arrange their material. Users may easily arrange and schedule their articles using the platform's user-friendly interface and drag-and-drop capability to produce a visually appealing feed. Planoly enables individuals and businesses to maximize their Instagram presence and engage their followers with a beautifully curated feed by providing extra features like analytics, hashtag management, and user-friendly editing tools.
Plann
Plann is another visual Instagram planner with a straightforward drag-and-drop interface. It's simple to add new content; you may do it by uploading straight from your device, via Google Drive or Dropbox, or even by importing from three major royalty-free stock sources for instant content if you ever run out of your own photos.
SkedSocial
SkedSocial is a social media application that lets you schedule and organize posts through an Instagram feed planner SkedSocial allows you to track Instagram data and insights, which is useful if you own an advertising agency.
Tips for maintaining a consistent feed
Once you've established your style, let's see how to maintain a consistent feed.
Stick to the theme you've chosen
Pick a theme or a certain specialty for your feed photos and videos and stick with it. Whether it's lifestyle, fashion, cuisine, or travel, a recurring theme aids in creating a focused and identifiable brand identity. To maintain coherence, make sure the bulk of your postings corresponds to your chosen topic.
Use feed posts to tell your story
Leverage your descriptions and images to create a narrative or provide a clear message. Storytelling provides depth and interest to your feed, whether it is through personal stories, motivational quotations, or instructive information.
React to feedback
Pay attention to the opinions and preferences of your audience. Encourage engagement with fans by leaving comments, sending messages, and receiving likes. You may adapt your material to their expectations by being aware of their interests and responding to their feedback.
Post at the best times for your business
For the best reach and interaction, time your posting schedule to coincide with the days and hours when your audience is most engaged by analyzing your Instagram insights. Consider when your target audience is most likely to be online and interested in reading information about your sector. If you are targeting a particular industry or specialty, plan your Instagram posts appropriately.
Create a hashtag strategy
To improve your content's discoverability, develop a hashtag strategy by analyzing key hashtags in your business or specialty, including popular and niche-specific ones. Use a combination of general and niche hashtags relevant to your business and content to engage a bigger audience while attracting the right kind of followers.
Leveraging Instagram Posts in Instagram Stories
One effective way to increase the visibility and engagement of your Instagram posts is by sharing them in your Instagram Stories. This is a great strategy to ensure that your followers don't miss out on your posts, especially considering the non-chronological nature of the Instagram feed.
Do more: Embed your Instagram feed on your website
Instagram isn't just a standalone platform. It can also be integrated into your website to create a more engaging and dynamic user experience. One of the best ways to do this is by embedding your Instagram feed directly onto your site.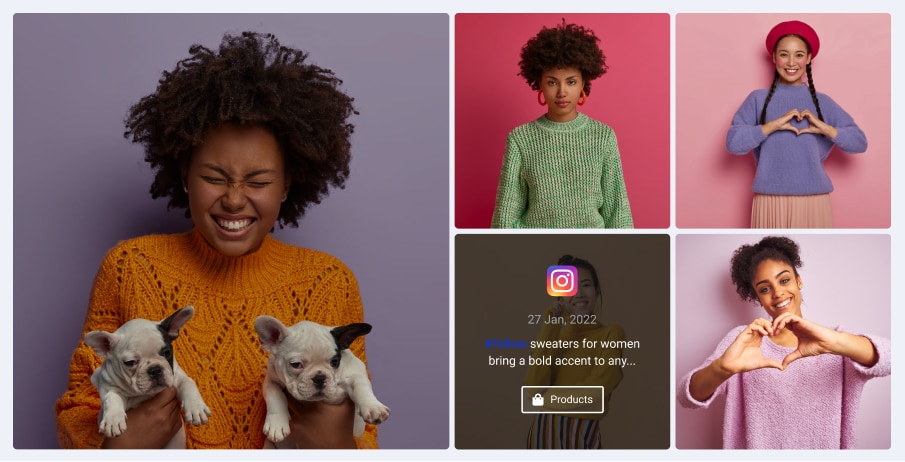 The benefits of embedding your Instagram feed
Embedding your Instagram feed on your website has several benefits:
Increased Engagement: By showcasing your Instagram content on your website, you're providing visitors with more engaging content, which can increase the time they spend on your site.
Brand Consistency: Your Instagram feed can help to reinforce your brand image and create a more cohesive experience across different platforms.
More Followers: By embedding your Instagram feed on your website, you're exposing your Instagram content to a wider audience, which can help you gain more followers.
Fresh Content: An embedded Instagram feed automatically updates your latest posts, ensuring your website always has fresh content.
Social Proof: Showcasing your Instagram content on your website can act as social proof, building trust with your website visitors.
How to embed your Instagram feed
There are several tools available that make embedding your Instagram feed onto your website a breeze.
The best is to use a social media aggregator like EmbedFeed that provides you with a code that you can simply paste into your website's HTML. It's a straightforward process that doesn't require any coding knowledge.
To try it out, signup below or read in more detail how to embed Instagram feed >
---
FYI: Embed Instagram widget automatically with the social media aggregator and UGC platform by EmbedSocial. Click below to try it for free: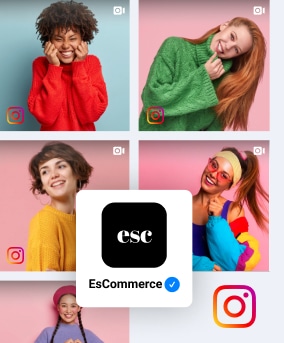 Embed Instagram widget on your website automatically!
Try EmbedFeed and display Instagram content from your feed, mentions, or hashtags on your website.
All PRO features | Cancel any time.
Instagram feed templates for website
Knowing that you can sync your beautiful Instagram feed design on your website, why not make its appeal more engaging?
You don't need to display the same grid layout as in your Instagram profile. EmbedFeed offers an Instagram widget that can be customized by using various layouts and templates, such as you can browse the templates library and pick the one that most fits your needs:
Conclusion
Build a strong brand identity, engage followers, and stand out in the crowded social media environment by maintaining an aesthetically pleasing Instagram feed. Construct a consistent feed that appeals to your target audience by using the tips we listed in this article.
To continue attracting and retaining followers, keep in mind that you must frequently analyze your feed, adjust your approach, and remain true to your brand's narrative. You can leave a lasting impression and reach your audience efficiently with a well-maintained Instagram account.
Frequently Asked Questions
Why plan your Instagram feed?
Planning your Instagram feed can help you create an engaging tale, maintain a consistent style, and improve your content strategy. You can build a strong brand identity by carefully selecting the order and structure of your posts to provide your followers an engaging and unified experience. A regular publishing schedule is also guaranteed by scheduling your articles in advance, which maximizes interaction and enables strategic alignment with important events or campaigns.
Why the Instagram algorithm is a good thing?
Several factors make the Instagram algorithm good. First, it personalizes users' content feeds by displaying more pertinent and captivating updates in light of their preferences and interactions. Removing clutter and providing them with material that suits their interests optimizes the user experience. The algorithm also encourages individuals and companies to produce high-quality content that connects with their audience by giving articles with better engagement rates more weight.

Lastly, the algorithm increases the visibility and reach of individuals and companies that regularly provide interesting and worthwhile content, allowing them to expand their profiles and establish connections with more people.
How does the Instagram algorithm work? The 6 key ranking factors
The appearance and order of posts in users' feeds are determined by the Instagram algorithm, which considers 6 ranking factors: 

Interest: How much will the user care about a post?
Recency: When was the last share of the post?
Relationship: What is the viewer's relationship with the user who shares it?
Frequency: How often you open Instagram?
Following: How many people does the user follow on Instagram?
Usage: How much time does the user spend on Instagram?
Does posting too frequently impact ranking?
No, posting too frequently won't downgrade your Instagram ranking.
Are business and personal accounts treated differently by the algorithm?
No, the Instagram algorithm doesn't treat different types of accounts differently when determining their ranking.
Will posting Stories or Live videos affect ranking?
Not really; it actually depends on the user's preferences. The algorithm will prefer whatever a user interacts with most frequently. For instance, Instagram's algorithm would promote Reels for users if they like and comment more frequently than other post categories.
Does the Instagram algorithm prefer photos or videos?
The idea that the Instagram algorithm prefers videos over images is not true. The algorithm will prefer whatever a user interacts with most frequently.