Creating original content requires a lot of time and effort from every social media content creator to establish a consistent publishing schedule and grab the followers' attention.
The whole process can be quite challenging and overwhelming if you manage multiple social media channels and want to be active on many fronts.
Fortunately, there are different tools for social media creators to facilitate content creation and planning and effectively manage different channels at once.
In this blog post, you will find 43 tools every content creator can use to speed up the creation process, schedule and plan the content, get inspiration, research for the best hashtags, and many more.
---
FYI: Embed Instagram widget automatically with the social media aggregator and UGC platform by EmbedSocial. Click below to try it for free: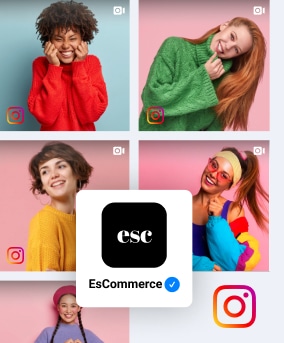 Embed Instagram widget on your website automatically!
Try EmbedFeed and display Instagram content from your feed, mentions, or hashtags on your website.
All PRO features | Cancel any time.
Some of the tools are completely free to use, but some have free trials mixed with low-cost paid subscriptions.
Let's check different tool categories you may find helpful in your professional social media adventures.
Content creation tools for inspiration
EmbedFeed – Aggregate content from your customers
EmbedFeed is a social media aggregator. It is not a manual content creation tool but a more innovative system that enables users to reuse already created content, usually by their customers.
Here is how it works: By connecting social media accounts brands can pull content from hashtags or mentions about their Facebook, Twitter, or Instagram profiles. And simply by doing this, they can discover photos and videos about their brands that are created by their actual customers.
Furthermore, EmbedFeed allows displaying the of aggregated social media content on a website, for example as an Instagram wall widget.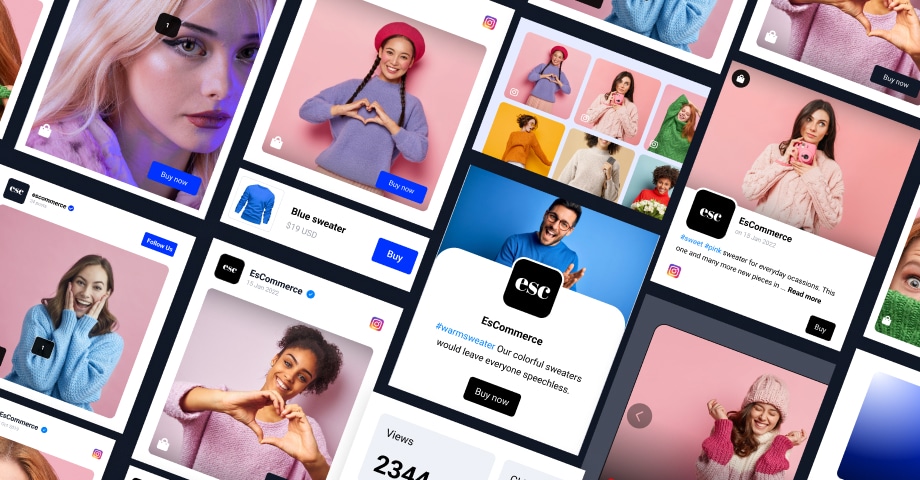 Forekast
Forekast is one of the most popular online places where you can get content inspiration, thanks to the listed events.
This is a Reddit-like platform. In fact, it is organized as a calendar and shows what's happening online on a certain day and what people talk about.
Also, there is an option to upvote and downvote certain topics, so the most popular ones will get a higher rank.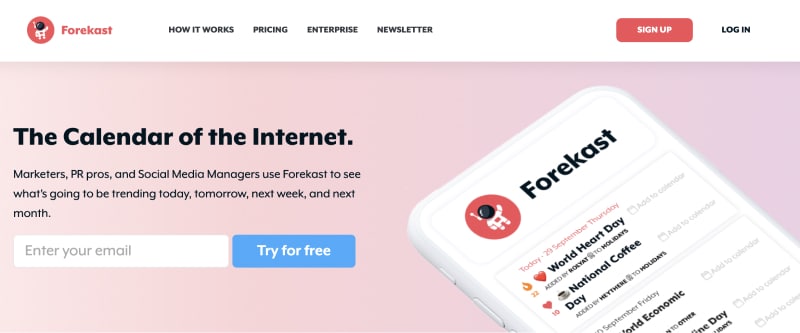 Feedly
Want to get content inspiration from the latest news in your niche? Use Feedly, a news aggregator platform you can run directly from your browser or Android and iOS smartphone.
Feedly will give you an insight into the most popular news online. Therefore, sign up for a Feedly account or download the application to keep up with the events in your niche.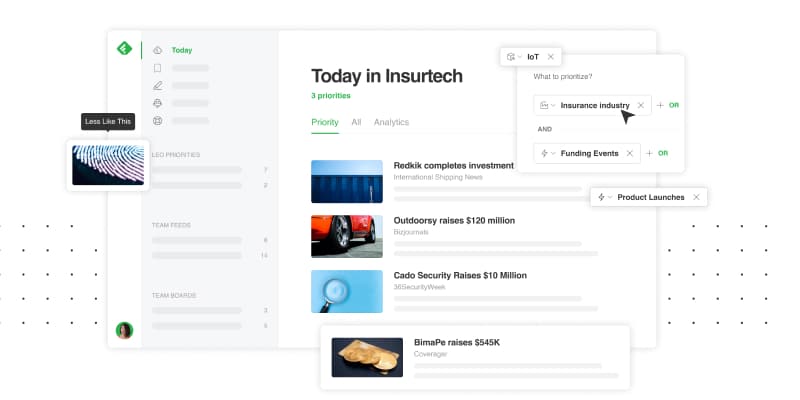 It's most common that you can get inspiration from other social media pages in your niche and want to save their content ideas. As a social media content creator, you should always prefer to save the content or content ideas you think are suitable for your social media channels.
Marker.io
Marker.io is a platform you can use to take screenshots and also save the pictures in your swipe file, together with notes, arrows, emojis, etc.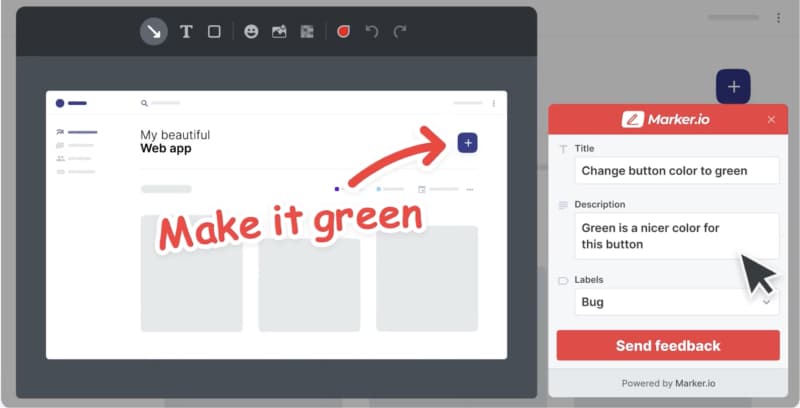 NOTE: As an alternative free option, you can store screenshots on any cloud storage platform, like Dropbox, Google Drive, or iCloud, and build your swipe file for content inspiration.
Tools for content management and social media posts
Later
If you want a precise social media content strategy for your brand, Later is one of the best social media management tools, suitable for post scheduling, social media analytics, visual planning, and similar.
Later is a free platform you can use from your browser or a mobile application with paid features.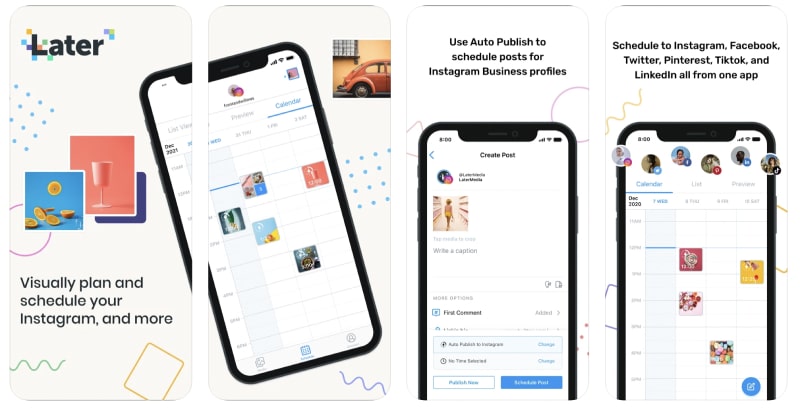 Buffer
The most popular content management tool among social media creators is Buffer. This tool will automate your content publishing process and help you increase your engagement rates on the go.
Also, Buffer comes with analytical, researching, and building landing page options for more effective social media strategies in the future.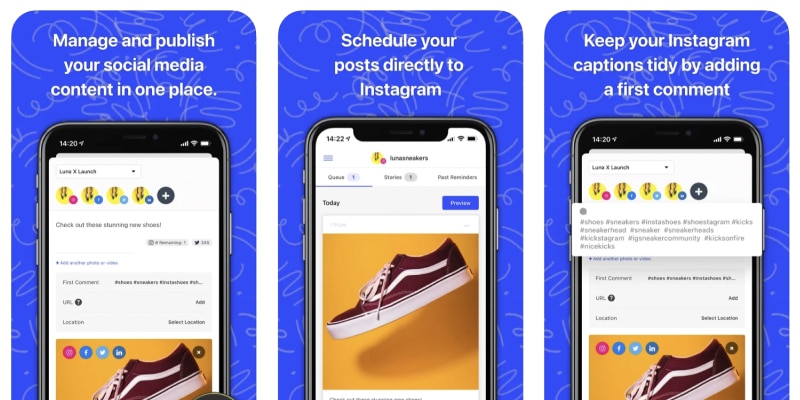 HootSuite is another tool for social media creators used for content scheduling and management. You can manage your content strategy on the go for different social media channels.
If you have an iOS device, use the bulk composer to post multiple pictures or carousels on your social media profile.
AgoraPulse is another all-in-one free social media tool you can use for content management, scheduling, and auto-responding.
Additionally, there are different features for competitors and Facebook analytics, which are included in the paid version.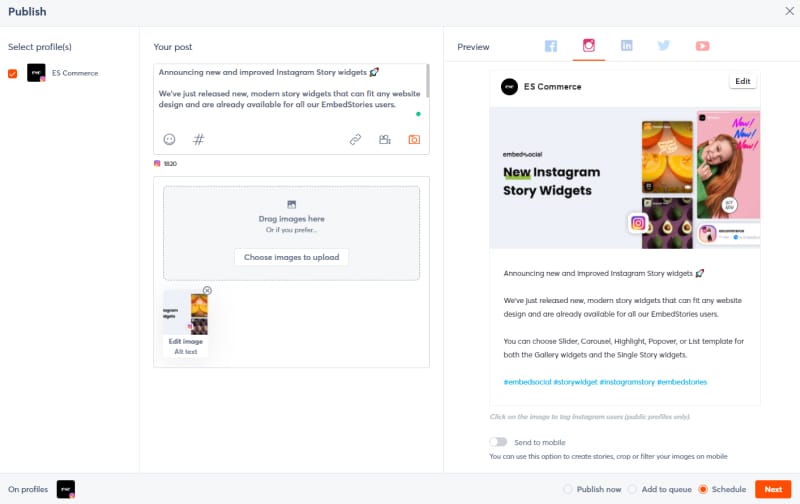 SemRush is one of the best tools for content management and scheduling. There are many quick options for planning and different features for audience analysis as well.
In fact, you will like the SemRush filters because that's how you will get the data you need in exact time for certain metrics.
Sign up for a free account on your browser or download the mobile application for it.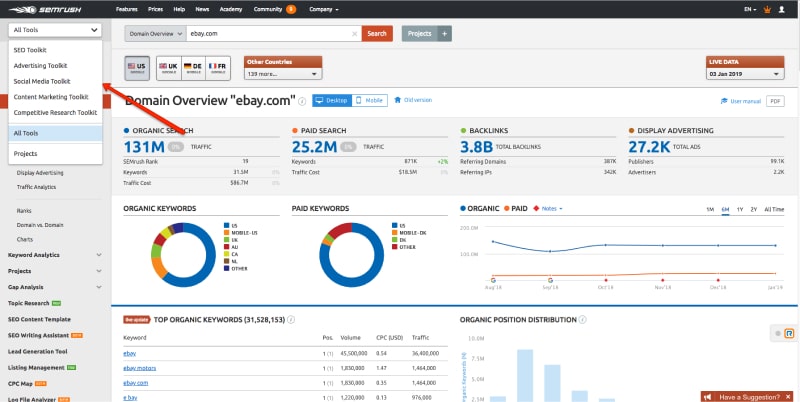 See more social media management tools >
Tools for content planning and research
Google Trends is an amazing place where you can find the most popular things people are searching for in your niche. Type keywords relevant to your niche and find trending topics for which you can create social media content.
Google Trends is free to use, and you can get access directly from your browser.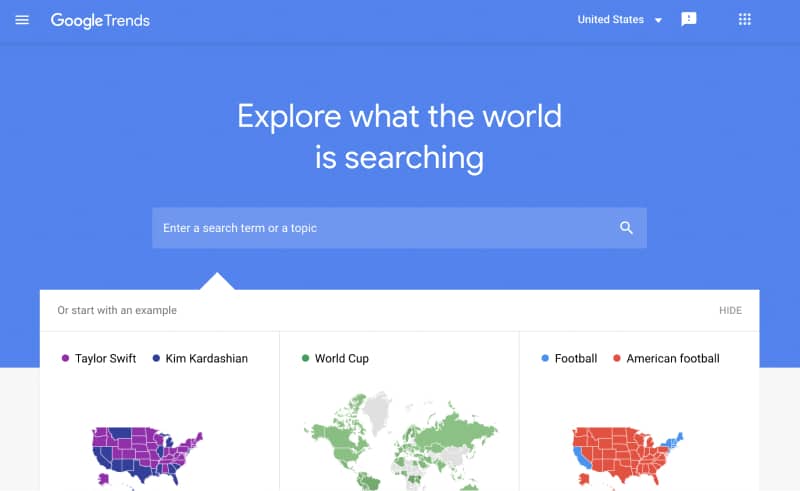 Another content ideas generator you can use for content research is BuzzSumo. This tool allows you to search for popular social media posts based on specific keywords relevant to your niche.
For example, you can type "fitness" if you manage fitness-related social media pages and BuzzSumo will generate many popular posts from Facebook, Twitter, Pinterest, Reddit, etc.
Moreover, there is a free Chrome extension and free package for 10 searches per month.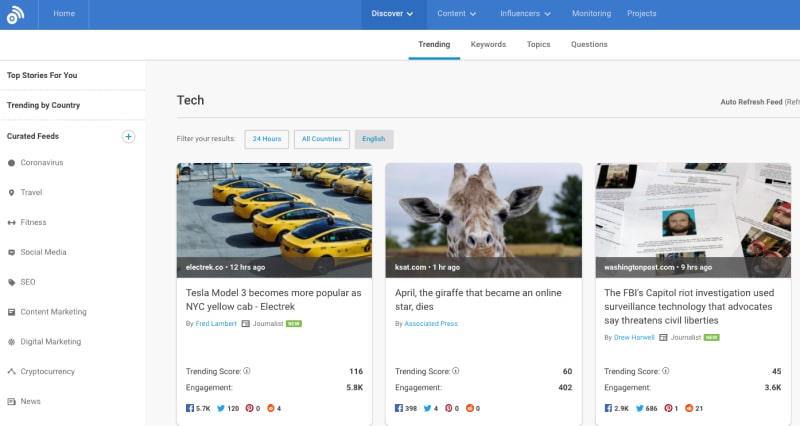 IFTTT
IFTTT, or If This Then That, is a platform that will help you in content planning for different social media profiles at once. Every social media content creator can sync and schedule content for different social media channels and tools. It is similar like Zapier, and you can use the both platform to create hooks for making your content publishing efforts streamlined.
Also, there is an option to automatically repost content from one social media page to another, as well as post it on your website, save it to Evernote, etc.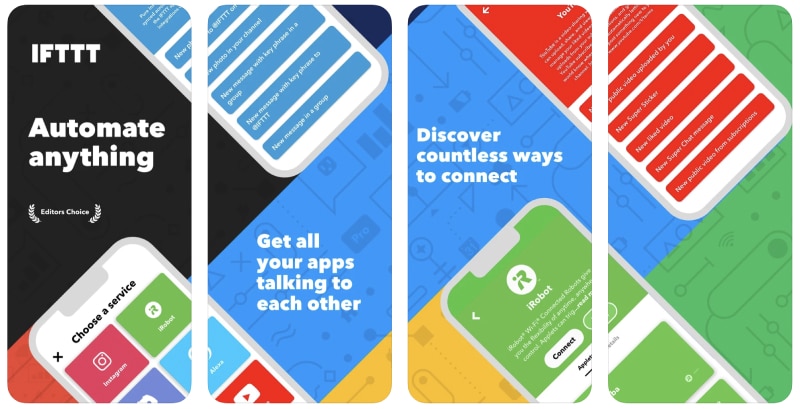 AnswerThePublic
As the name suggests, AnswerThePublic is a content research tool you can use to see what people are asking for certain topics and keywords.
Type the keywords relevant to your social media pages and see people's questions related to them.
Additionally, use that to create helpful content and solve their problems firsthand.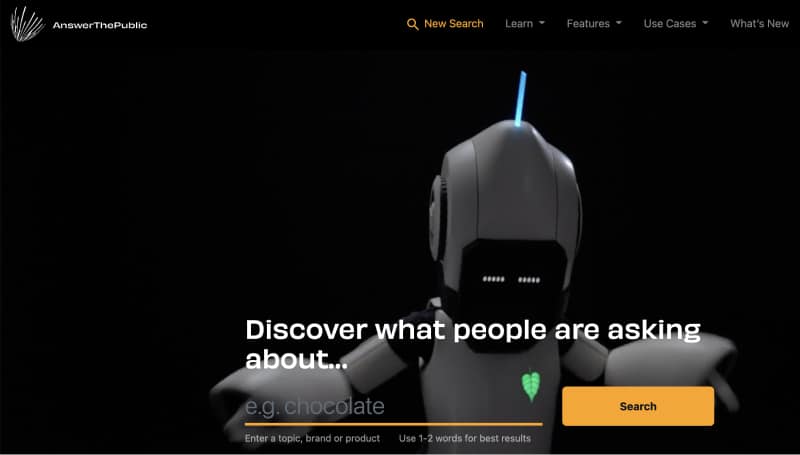 Tools for graphic design
Canva is a general-purpose template platform you can use as a social media content creation tool. You just need to sign up for a free account and choose a frame for a relevant social media channel to start designing.
Here you will find different background pictures, original filters, effects, and fonts. In fact, it's so handy to use for your graphic designing activities, and your posts will look better than usual.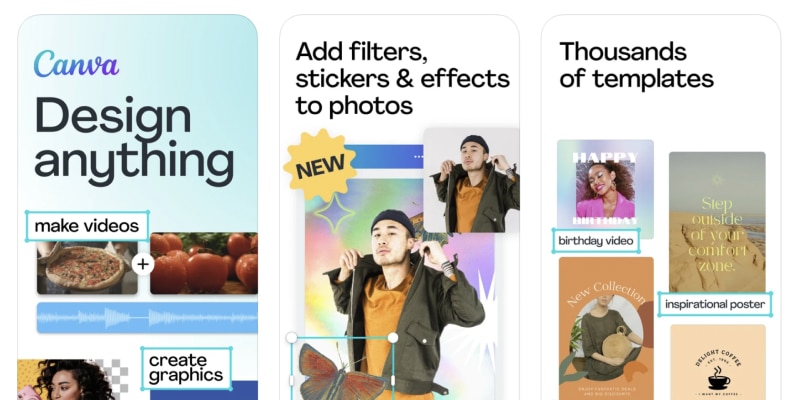 This is one of Adobe's best content creation tools for your social media designing adventures. Here, you can use different design options, like color-toning and blend modes, customizing different layers, resizing images and backgrounds, etc.
Adobe Creative Cloud Express is free for basic designing activities, but the paid version includes advanced features.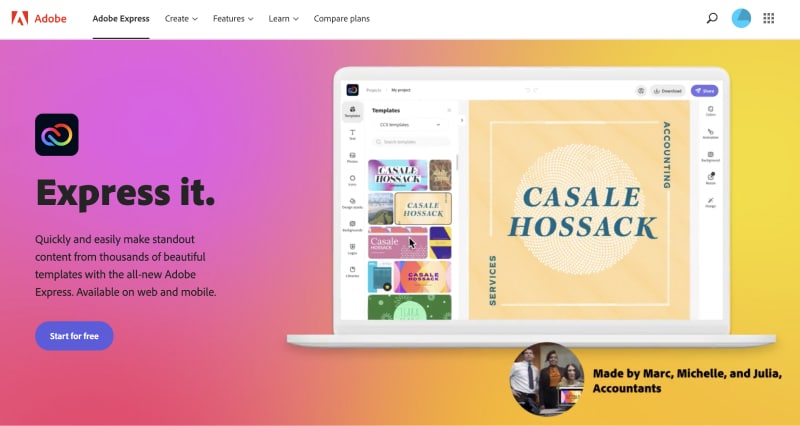 Desygner
Desygner is a simple-to-use graphic designing tool ideal for social media content creators.
This tool also provides you with many advanced options and features, like drawing and painting tools, text fonts, stickers, and specific templates for different social media channels.

Tools for video clips, video creation process, and animations
Clips
Clips is a great social media tool you can use for editing video content. There are many creative options for subtitles and video transcribing, fancy fonts, animations, slideshow, etc.
Also, you can add background music to your videos to make them more interesting and attention-grabbing.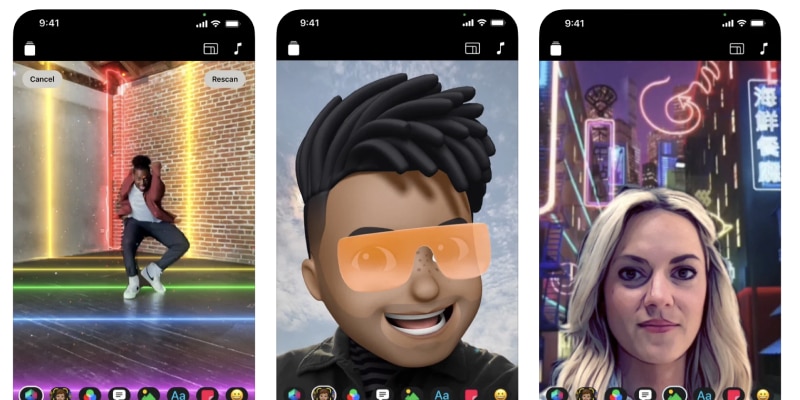 Used by many popular brands like HP, Nokia, and Amazon, Animaker is a simple-to-use content creation tool that every social media content creator needs to consider.
This is a drag-and-drop platform for making animations, GIFs, Memes, and interesting lip-syncing videos with pre-made templates.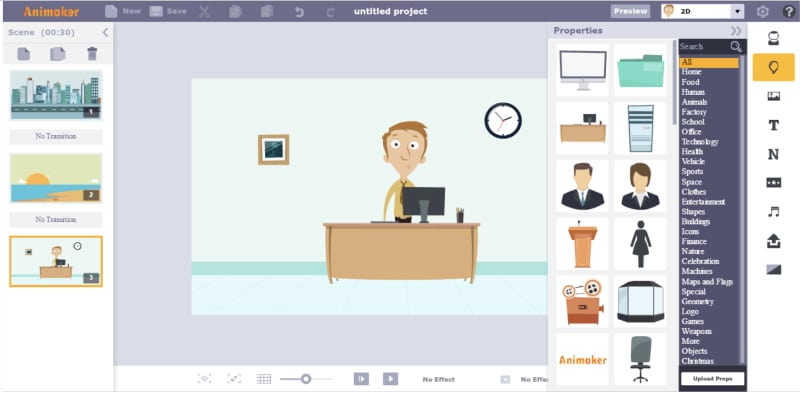 The Animaker starting plan is $10 per month but also comes with a free trial.
If you are not tech-savvy and video editing is not your strongest skill, Animoto will be the best fit for your video content.
Animoto comes with many in-app templates, sounds, and drag and drops functionality, simplifying the video editing process. Sign up for a free account or download the Android or iOS app for it.
If you are looking for a more specific photo or video apps, explore the list of Instagram apps for creators >
Tools for stock images
Unsplash
Unsplash is one of the most popular platforms for free stock images.
It has its license which allows social media content creators to download royalty-free images for marketing campaigns, as well as for their new website, background, etc.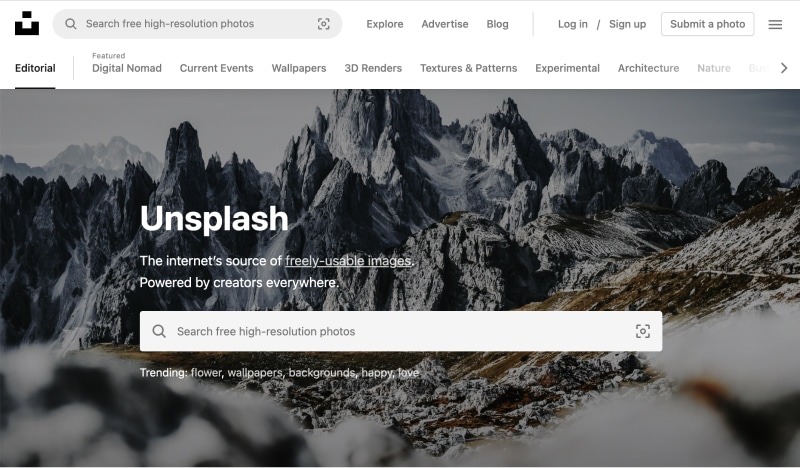 Pexels is another free stock image tool you have to consider. They have their license, which allows content creators to modify all the pictures for free and use them for commercial purposes.
On Pexels, you can also download free stock videos and participate in different challenges with a certain theme.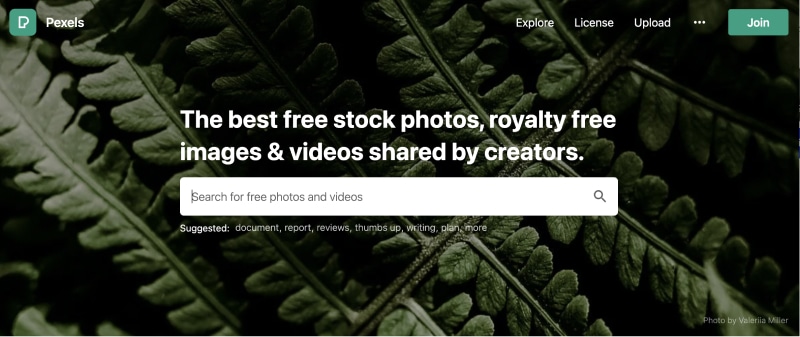 Pixabay
Social media content creators use Pixabay without worries about any license because this platform is under CC0 (Creative Content Zero) control. It means that you can use all the images for free without asking the owners for permission or giving them credit.
Also, there is a reminder for any new images without any rights or license for use.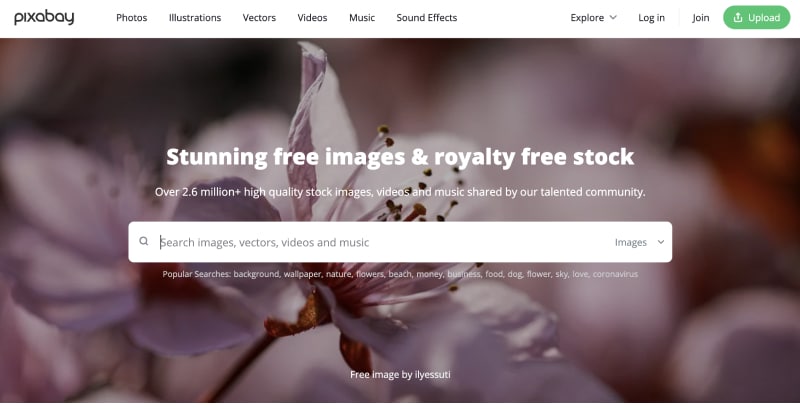 Kaboompics
Kaboompics is a similar platform to Pixabay. They also use the same CC0 license for their stock images.
It allows its users to search for stock images by color using its full-color palette.
However, remember not to re-distribute their photos and use them only as a social media content creation tool.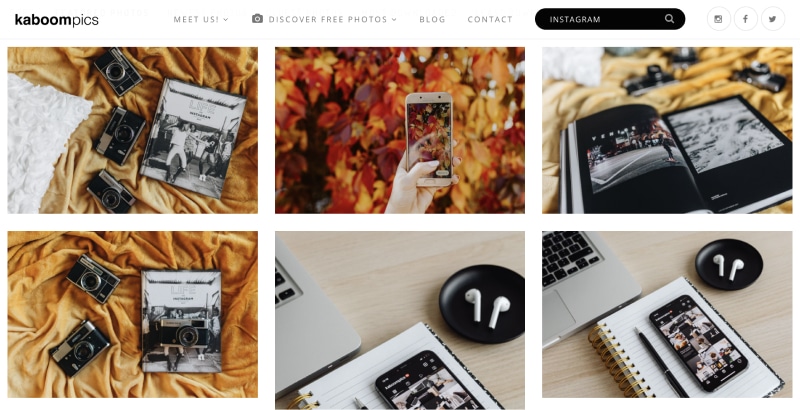 Tools for typography
Wordmark
Do you want a huge collection of different fonts relevant to your content? Check out Wordmark, a typography platform where you can try your text with different font types which you think will look great for a certain project.
Wordmark has a Chrome extension for faster font research. It also comes with a premium version too, which costs $2 per month.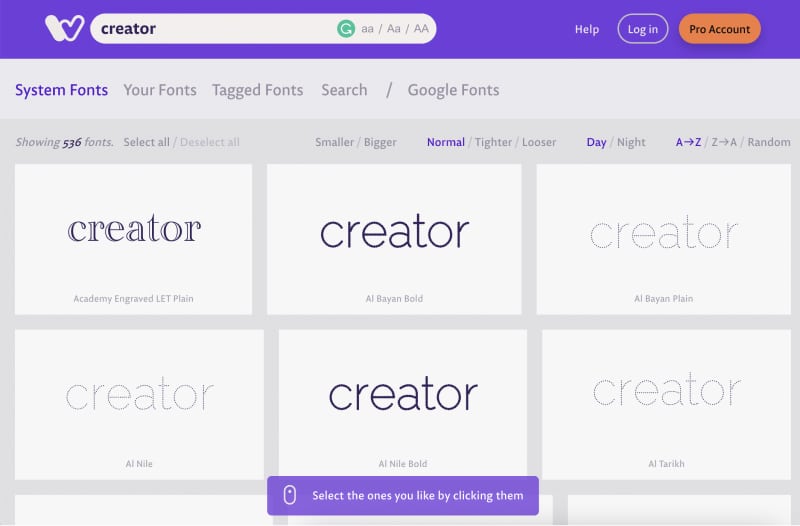 If you want to choose a perfect font to express your emotions or mood as a social media content creator, Emotype can be the best fit for you.
This typography platform offers a set of well-curated faces for easier font type searching, related to the tone of writing you want to express. Also, the font groups are listed on their homepage, so you can send them feedback on your experience.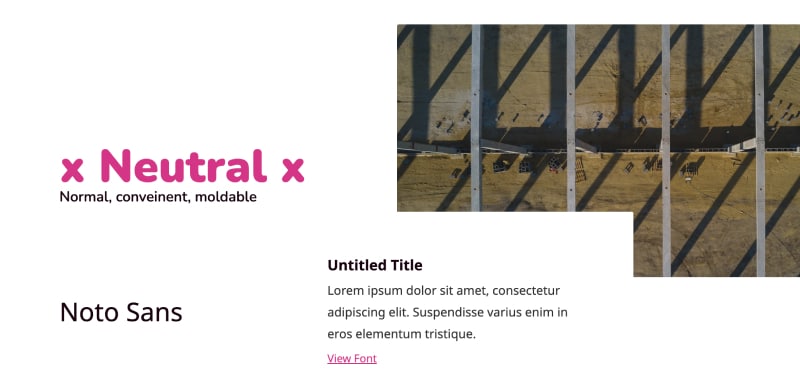 Link in bio tools
Linktree
Linktree is one of the most popular tools for a link in bio optimization on social media. This tool allows you to add different links on your customized landing page, like a URL to your website, online store, blog, product page, etc.
Linktree is a free tool mostly used for Instagram. There is a paid version, too, with different features like color, fonts and button customization, background ideas, unlimited link settings, etc.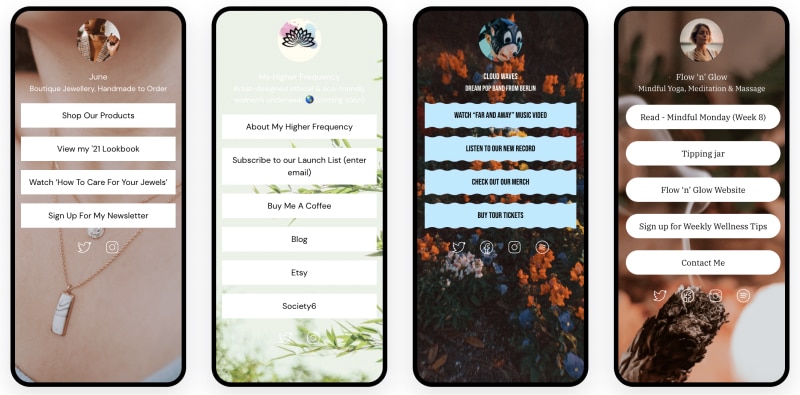 Do you want a custom URL where your followers can find links from your online store, product page, or blog firsthand? Then, you can check Feedlink – our free link in bio builder for all social media content creators.
Feedlink will help you build a fully customizable microsite where you can redirect your followers and drive traffic to your website, convert more visitors into customers and increase your engagement rates.
Also, this tool is integrated with TikTok and Instagram, so all TikTokers and Instagrammers should keep in mind that this is more than a link.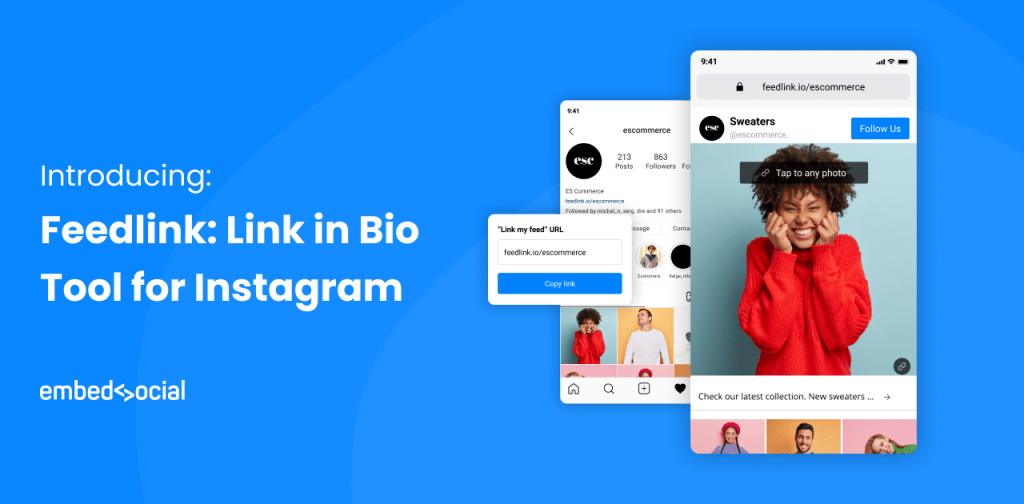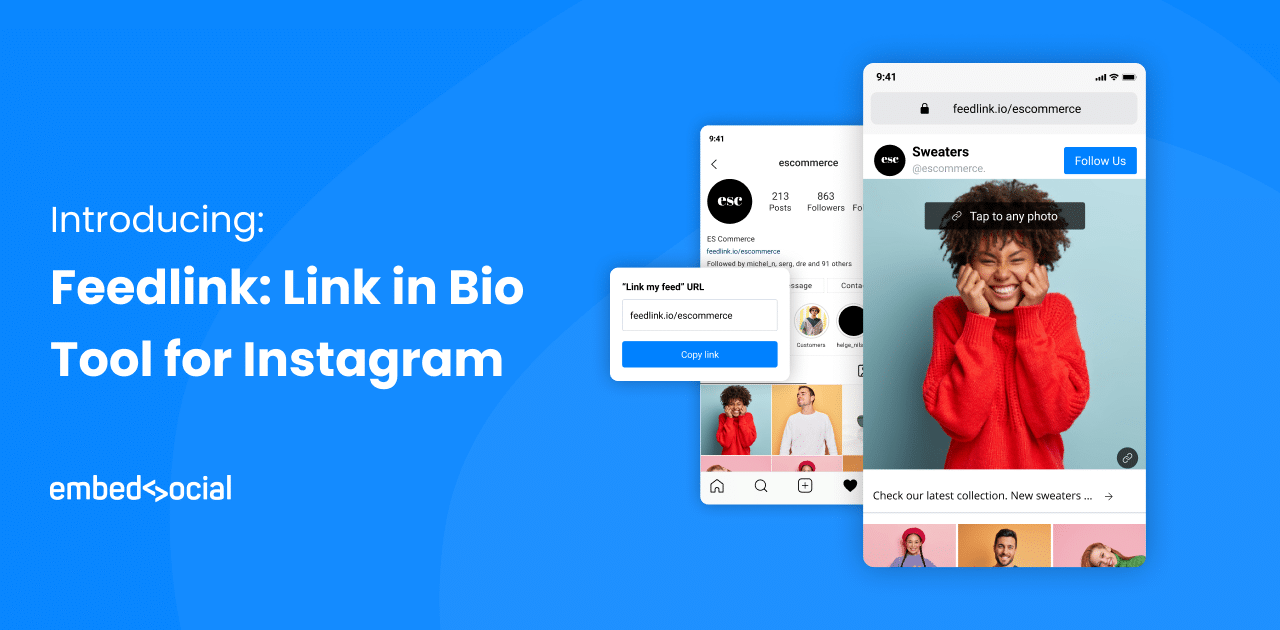 LinkFolio is a link-in-bio tool used for business purposes for monetizing a social media brand. As a social media content creator, having a LinkFolio extension for your business will help you share different links from your online assets and get easier monetization.
Also, you can bill your customers on social media directly on LinkFolio, and that is the most helpful feature every brand wants in its pocket.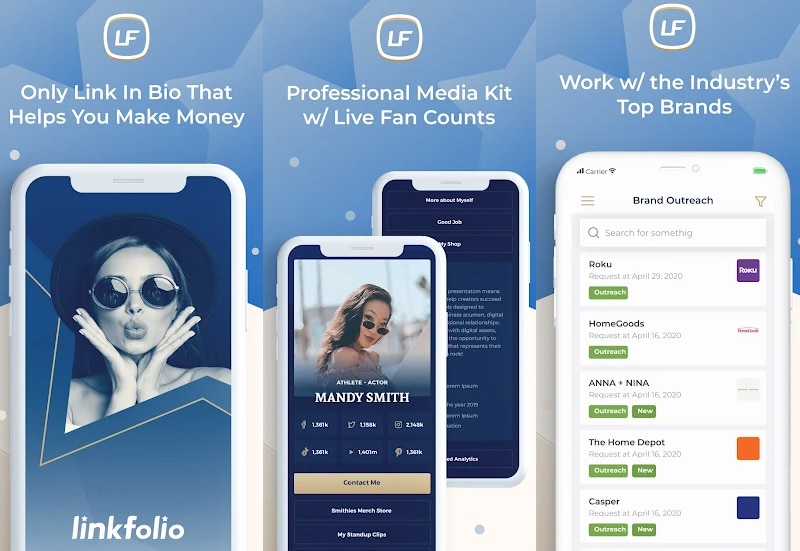 Tools for hashtag research
IQHashtags
Let's start with an Instagram hashtag tracking tool called IQHashtags. You can use this social media tool for hashtag research and find the most relevant ones for your Instagram posts.
IQHashtags provides details about your search term, like how many followers your wanted hashtag has, its likes, comments, and similar. This tool is free but also comes with premium packages.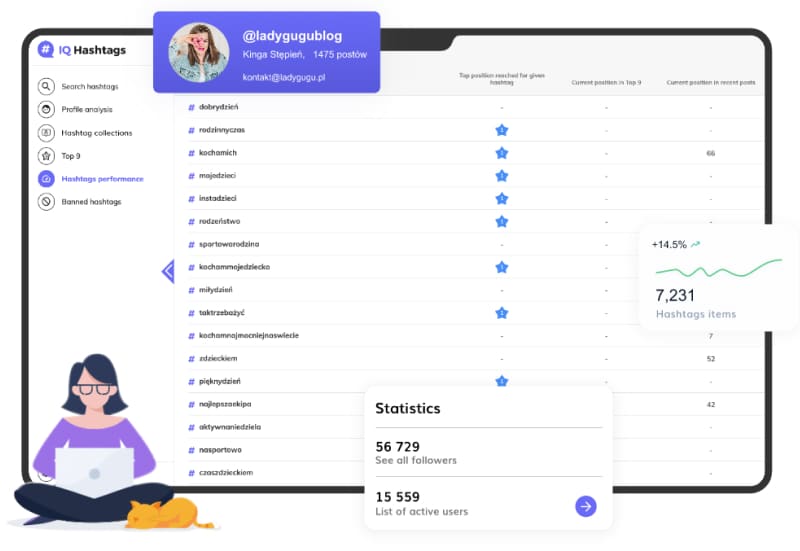 Metricool
Metricool is an all-in-one social media tool mostly used for content planning and hashtag research.
It is here to help you in historical data research, which means tracking the most used hashtags in your niche on a specific date and time.
Also, you can integrate this tool with many social media platforms, like Facebook, Instagram, TikTok, LinkedIn, YouTube, Twitter, etc.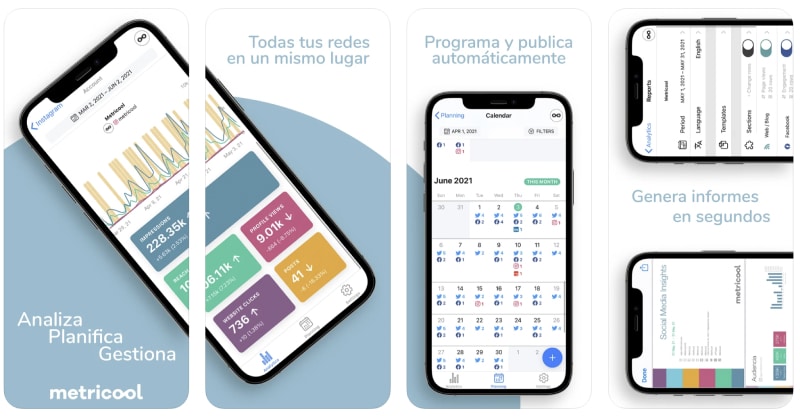 Keyhole
Keyhole is another hashtag tracking tool that every social media content creator should consider.
It will provide real-time insights into your Twitter and Instagram hashtag metrics. Also, the report includes the number of posts for that hashtag in a specific time frame, the number of users, etc.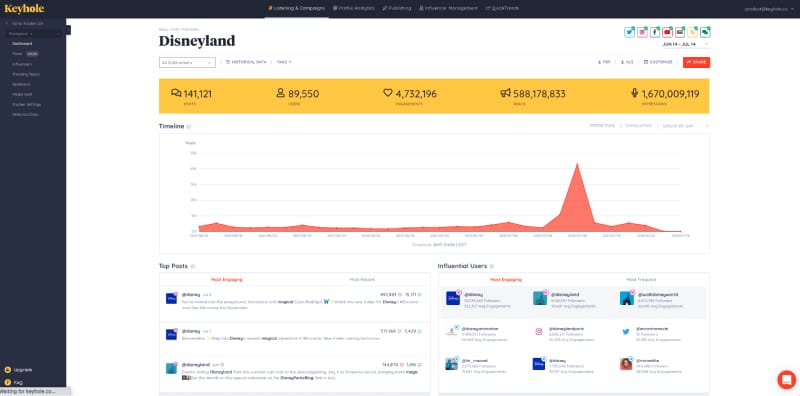 Want to be up to date with all events people talk about in your niche? Then Trendsmap is a no-brainer for it, showing you a detailed review of the most popular hashtags in a specific field worldwide.
If you want to see a specific hashtag in any location, use the hashtag map and see what's popular in a certain region in any country.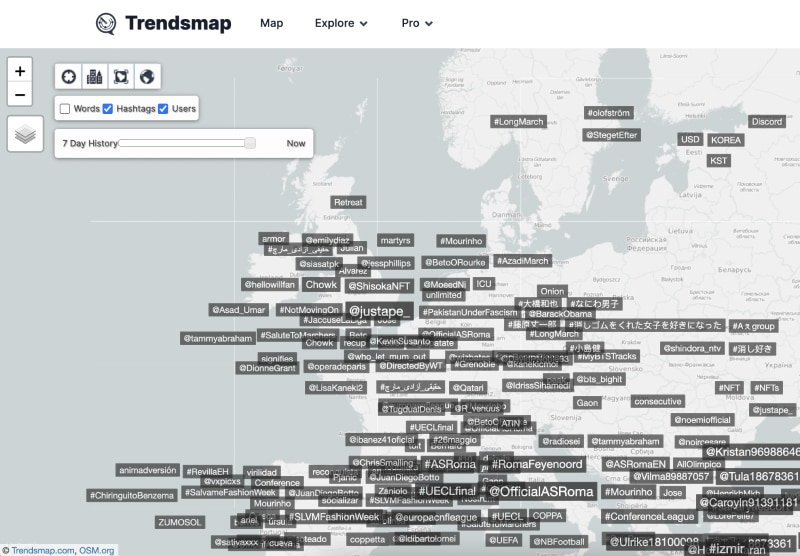 Tools for stories
StoryArt
The most popular social media tool for Instagram or Facebook stories, StoryArt, provides you with hundreds of templates and presets for your stories and original fonts, effects, filters, design tools, etc.
Also, it's completely free to use and create catchy stories for your Instagram page.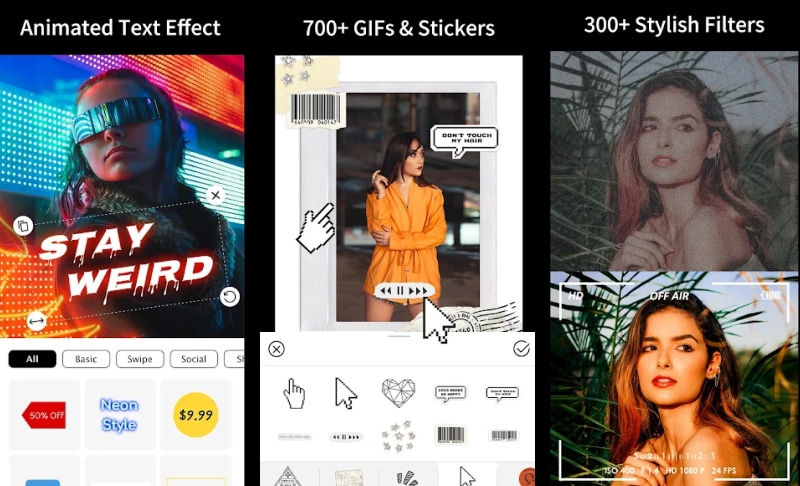 MoStory is another social media tool mostly focused on editing video content for your Instagram stories.
It is a free app with more than 300 in-app templates, text animations, and music playlists you can use for your stories and make them professional-looking.
To express your art skills and creativity, use the paper-like templates from the template collection in the app.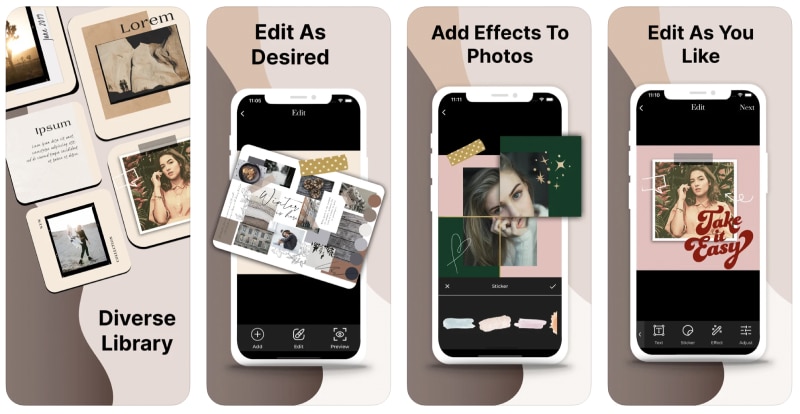 If you want to edit your videos and photos for Instagram stories, InShot is the best fit for you.
InShot comes with dozens of design features for your stories, as well as video editing tools.
Some of them are trimming and cutting video tools, different effects, filters, stickers, emojis, etc. Also, you can download this app for both Android and iOS devices.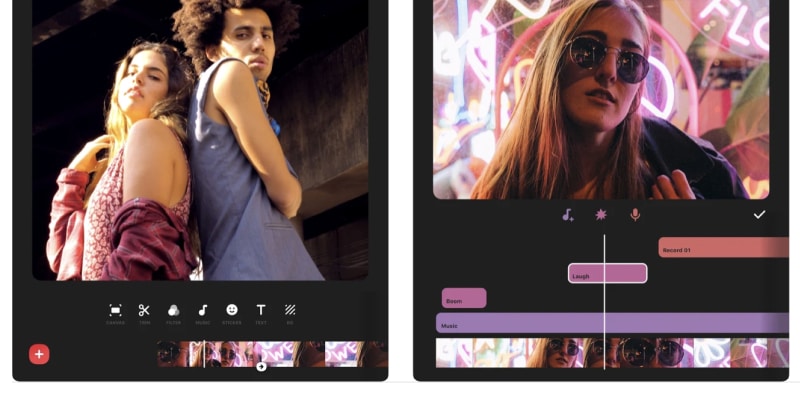 Unfold would be a good choice if you want to make your Instagram stories elegant and catch your followers' attention.
This content creation tool comes with many free and premium design features, such as professional templates, fonts, animations, video editing options, etc. Unfold is also available for Android and iOS smartphones.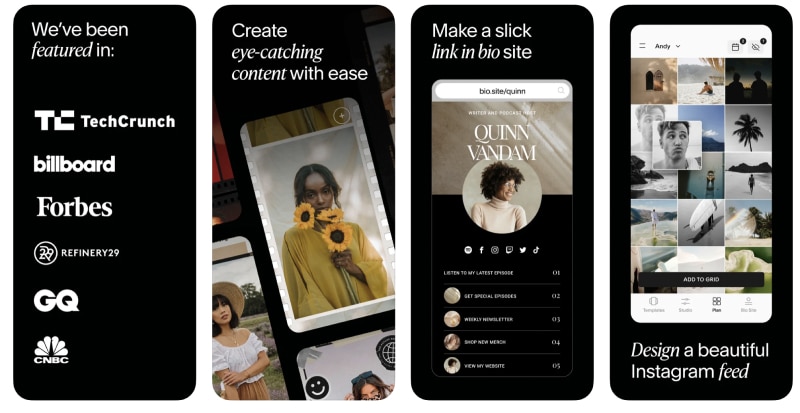 PhotoGrid is an easy-to-use Instagram story tool with different in-app features and interesting options for better IG stories. There are pre-made templates, collage options, many effects, animations, fonts, stickers, etc.
Indeed, female Instagram users will love the beautifying and make-up features for their selfies and portrait photos.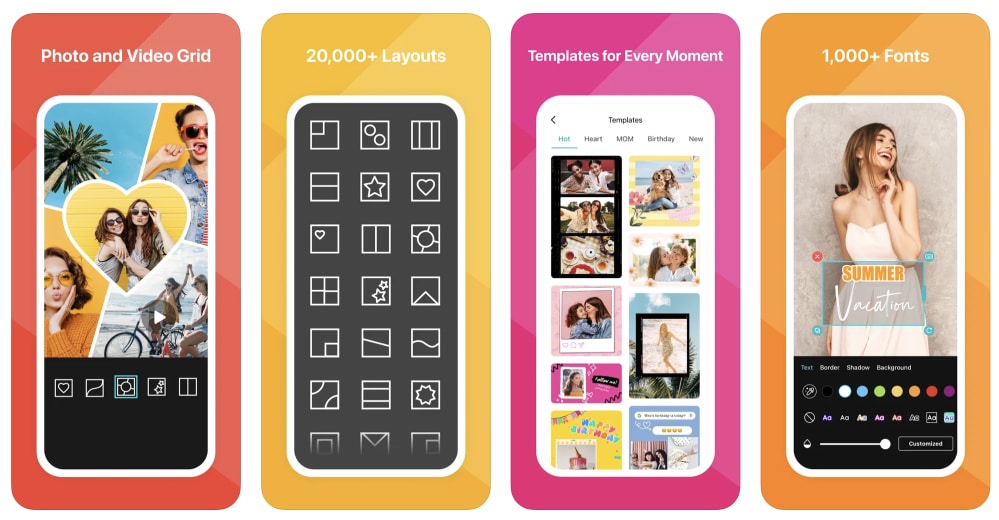 Tools for surveys
One of the most popular free survey tools you can use online is Google Forms. Google Forms allows you to create an online survey with different questions and answer options.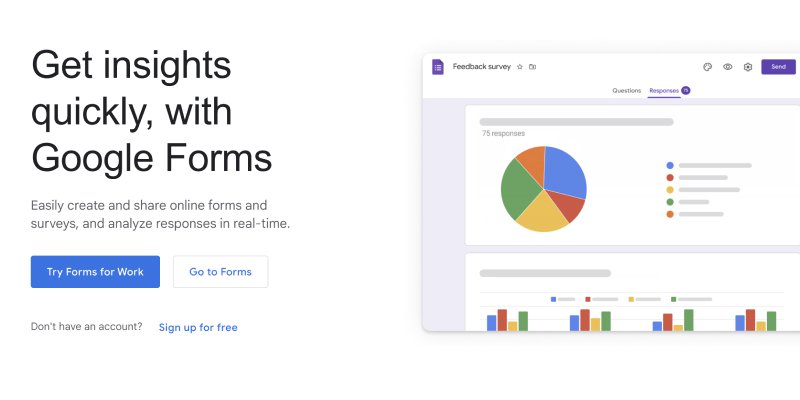 Also, there are amazing free features, like data analytics, fast responses, structure customization, pictures, video integration, etc.
EmbedForms
EmbedForms is a powerful way to create online surveys with a couple of clicks. This tool comes with industry-related templates to achieve a clear customer experience, whether you implement feedback forms, lead generation forms, survey forms, and others.
Also, you can integrate these surveys anywhere as a widget, especially with Zapier and Google Sheets.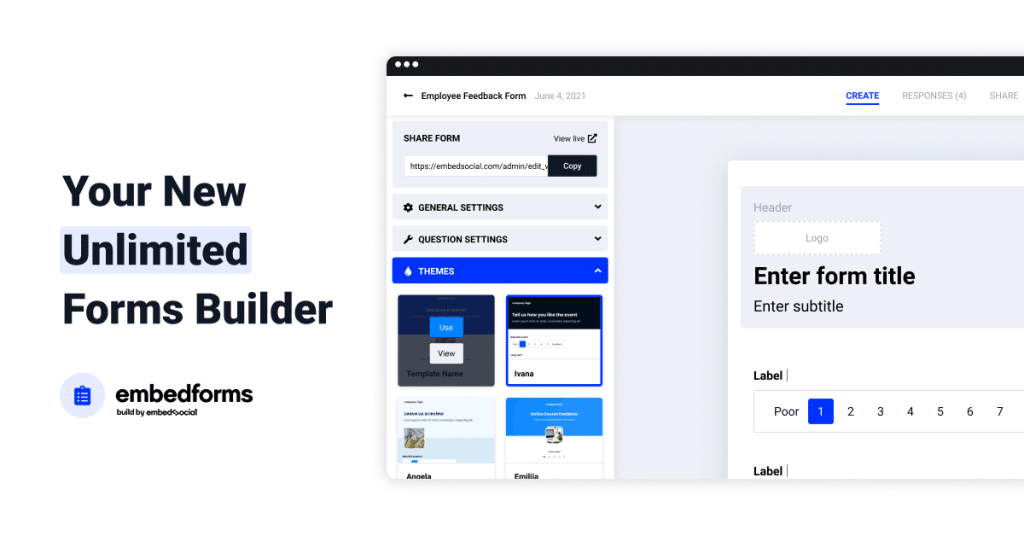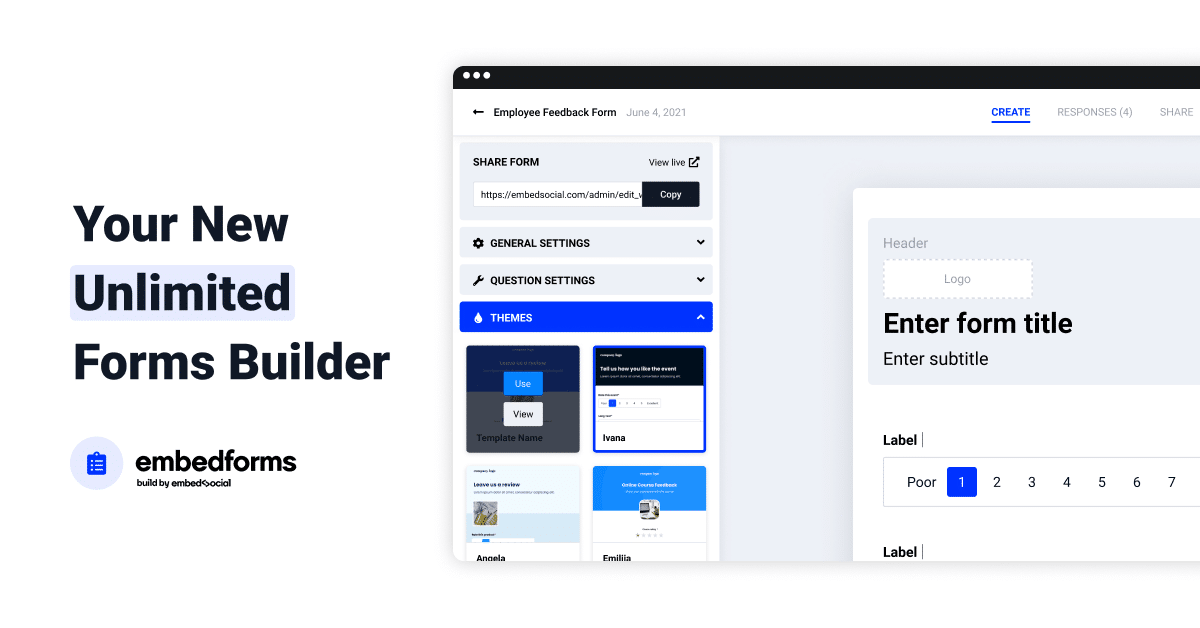 SoGoSurvey is an online survey tool used by many business giants like Sony, Apple, and IBM. This tool is business-related which means that it is fully tailored with different features any business will need for this purpose. Some include many templates, social media integration, different question types, etc. This tool has a paid version too.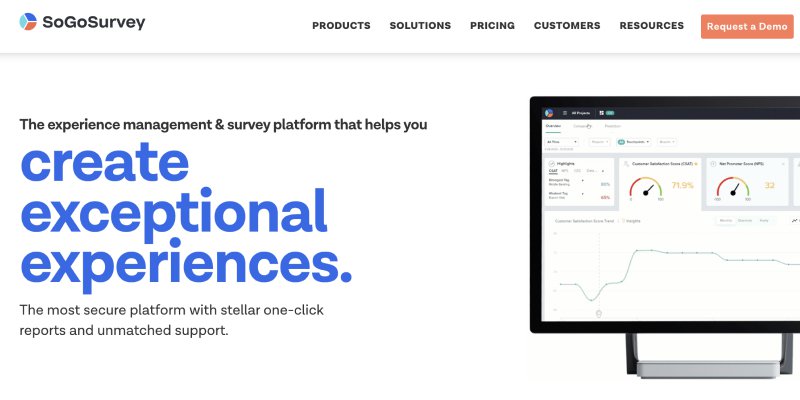 To find more survey tools check the free survey makers list >
Tools for landing pages
Google Sites
Google Sites is the first free platform you should check for building a landing page. Sign up with your Google account, and you will get a lead generation landing page with a couple of clicks.
It's also free to publish your site and connect your custom domain name if you already use the G Suite.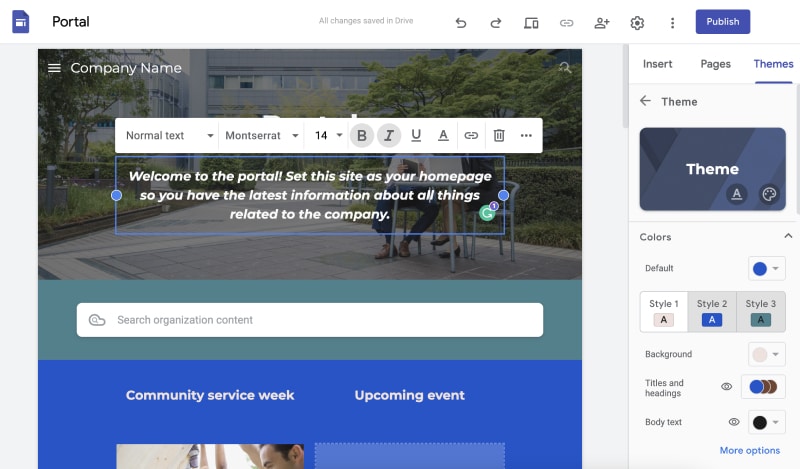 ConvertKit is a fantastic landing page builder you can use to collect emails or contact info from your social media followers. It also comes with pre-made templates for email collection, catchy forms, WordPress integration, custom domain, etc.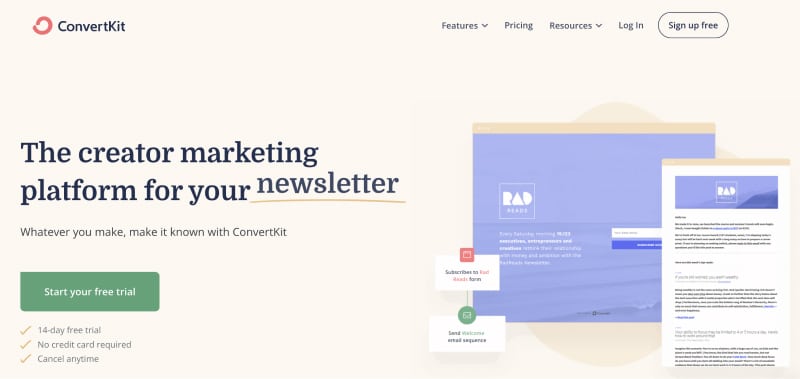 Another free landing page builder on our list is Readymag. This tool is more than just a site builder. It serves as a helpful resource that businesses can use to create sites without any web design experience.
You will get a free domain name directly on the platform, or you will be required to pay $16 per month for a custom domain and Google Analytics integration.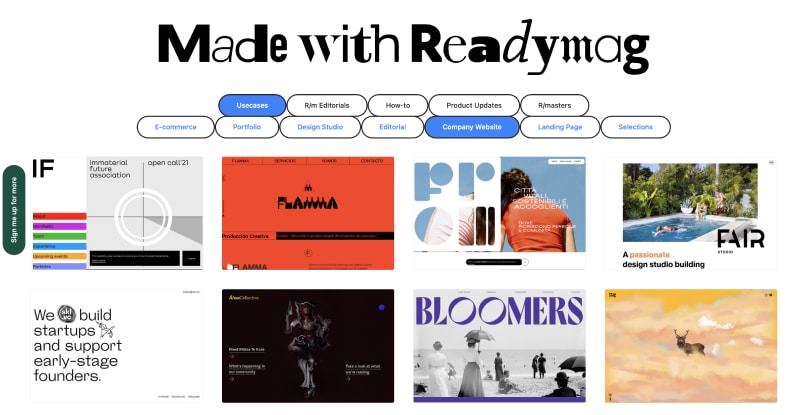 FAQ about social media tools
What are the main types of social media tools?
There are three main social media tools: publishing tools, listing tools, and analytical tools. Combining all social media tool types will help you grow your social media brand effectively and achieve your strategic goals.
Why should you use social media tools as a content creator?
Generally, they can help you manage different social media profiles and increase profile growth. Content creation tools will also help you make your content more suitable for your followers on the go. Content scheduling and publishing tools will also help you organize your content for different social media channels and automate the posting process.
How do social media tools improve marketing?
Using different social media tools can help you achieve all marketing goals and boost the marketing outcome. Social media tools are here to automate the process of creating and publishing your content, do regular research and analytics, use different assets for your marketing strategy, and build brand awareness firsthand.
Key takeaways
Social media tools can significantly increase the productivity of social media content creators and facilitate their work. Social media tools are here to make social media management much easier and bring regular profile growth. Finally, every social media content creator can use different tools for various purposes, like content creation tools, analytical tools, researching tools, designing tools, management tools, planning tools, and many other categories.
In this blog post, you should be aware of 3 key takeaways:
Social media tools are essential for easier and faster social media management and content creation. They make the whole content strategy process much more organized, which also increases social media growth and engagement rates.
Social media content creators can use different tools for different intentions. Clips and Animaker are suitable for video and animations, Typorama for typography, Later for content scheduling, Unsplash and Pexels for stock images, and EmbedForms for online surveys and embedded forms.
The best business tool is social media itself, where businesses from any industry have an open chance to connect with their potential customers, build audiences worldwide and increase brand awareness.
---
FYI: Embed Instagram widget automatically with the social media aggregator and UGC platform by EmbedSocial. Click below to try it for free: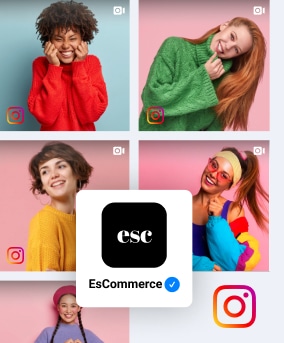 Embed Instagram widget on your website automatically!
Try EmbedFeed and display Instagram content from your feed, mentions, or hashtags on your website.
All PRO features | Cancel any time.