So, you want to earn money from Instagram, right?
As we already know that Instagram is a huge platform in the social media space. But the thing is, not many of you might know the actual potential of this platform.
Instagram can be a great source of income for you if you understand how to use it properly.
Since I have more than 13K followers on Instagram, and I've been working on it for over 1 year now. Recently, I have earned more than $1500 in just 3 months from Influencer Marketing on Instagram.  It is a very booming career, if you know. Also, I've seen my Instagram followers making a good amount of revenue when they follow proper strategies.
So, whatever I've learned and got experienced in my journey, I will share in this article.
According to recent studies, Influencer marketing is expected to grow to be worth $13.8 billion in 2021.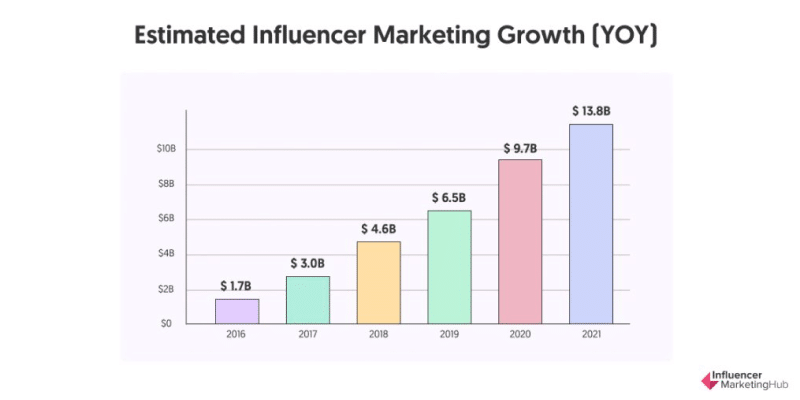 Celebrities with massive followings, like Kim Kardashian West and Kylie Jenner, charge more than USD$986,000 per post.
Because of the pandemic, people are working from home. Therefore, the opportunities to earn online have increased. Not only influencer marketing, people are also making businesses out of Instagram accounts and earning money from it.
Sounds exciting? We will dive deep into this ultimate guide and learn 7+ Ways to Earn Money from Instagram in 2021.
1. Brand Collaboration/Sponsored Posts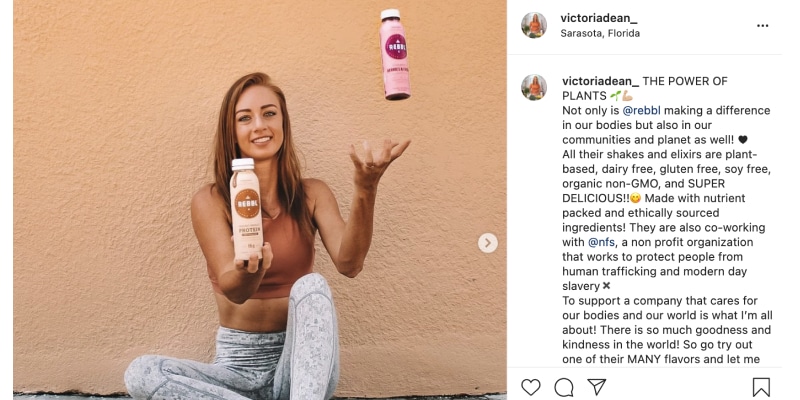 Collaborating with brands is the most preferred and best way to earn money from Instagram.
As we know, influencer marketing is rising rapidly; therefore, more brands want to collaborate with micro and nano-influencers.
This market is constantly evolving in terms of niche and sub-niche influencers. Various small to big companies are showing interest in influencer marketing.
The very first step before you start earning from Instagram is to work on a niche. You have to define a niche to stand out from the crowd. The second step is to have a business account on Instagram, as it gives you more insights than having a personal account.
Instagram is a huge platform with more than 1 billion+ active monthly Instagram users. So, how will you differentiate yourself from others to earn money?
Simple! You have to follow a strategy for it.
How to select a niche?
The first step is to see what your interests are. What do you exactly want to give on Instagram?
Once you find your interests, look for some popular Instagram pages to get some inspiration. For instance, if you are interested in fashion, start following fashion influencers and observe their marketing strategies.
In this way, you will get some ideas on how to work on your Instagram Page.
How to approach brands for collaboration?
Once you successfully gain some followers, it's time to make some money!
You can look out for some companies in your field. Although it's not possible to directly ask Victoria's Secret for collaboration (if you are a newbie), you can approach some small fashion companies like Everlane, Teva, or Fossil.
You can either email or message on Instagram for collaboration.
Here are some tips to follow to approach brands.
Include Contact Information in your bio.
Put some Call to Action.
Tag Brands in your Posts.
Use Hashtags and Geotags.
Use Branded Hashtags in your Instagram posts.
These tips really work well for most influencers to make money from Instagram.
2. Affiliate Marketing
Affiliate Marketing is one of the best ways to earn money from Instagram in 2021. As we know that today every business wants to market their products online, and affiliate marketers can help them with their social media following.
If you have a decent number of followers on Instagram, you can join affiliate programs.
After joining their programs, you can add links to your Instagram and make a commission on every sale you generate.
Some of the best affiliate marketing companies are
Amazon Associates,
eBay Partner Network,
ShareASale,
Clickbank
HostGator
GoDaddy
Since Instagram has a strong network of influencers, it would be the best place for affiliate promotions.
How to Promote Affiliate Products on your Instagram?
In the past year, alongside TikTok and Youtube, Instagram managed to become the go-to affiliate network for Instagrammers to find brands to partner with.
There are multiple ways to promote affiliate products on your Instagram, some of them are given below
Promoting Affiliate Products in Instagram Feed
You often might have seen people saying something about their favorite products or recommending you something.
People either use to collaborate with brands or promote products as an affiliate by sharing promo codes, doing shoutouts or using a trackable link in their link in bio section. Whenever they make a sale, they get some commission on behalf of the company they're promoting.
Promoting Affiliate Products in Instagram Story
Instagram Story is another great way to promote affiliate products as you can simply provide a swipe-up link if you have more than 10k followers.
In this way, your followers don't have to go anywhere, they can simply swipe up and purchase that particular item.
3. Instagram Influencers Consultancy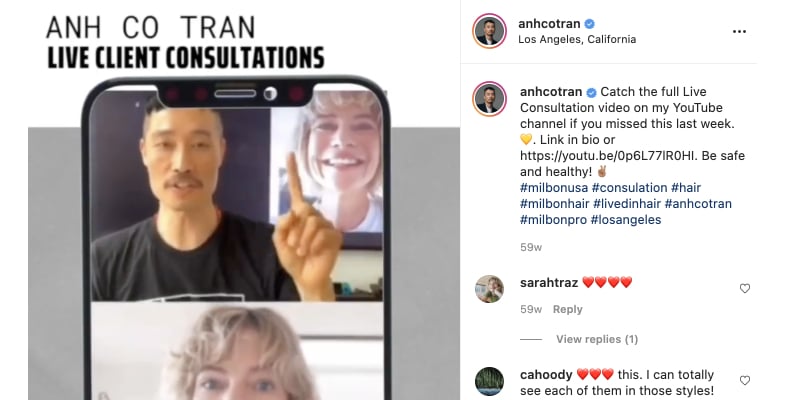 If you are an expert in a particular field, you can create a business model and earn money from Instagram by giving consultation services to your followers.
Consultation services can be given in any field like health, fitness, business, finance, or career.
Instagram is a fantastic place to find clients for consultation. You can grow your audience network by providing valuable information on your page.
You can follow these 3 steps to start your consultation services-
Optimize your Instagram Bio
It doesn't matter whether you are working in the health, management or financial sector your Instagram bio must be well-optimized to encourage people to follow you.
And the best part is you can simply follow these 2 simple steps:
a). Set-up your Profile Picture
b). Put Clear Call to Action (Ex. Book a Free Consultation)
Set up an attractive Instagram Feed
Instagram is all about putting valuable visual content that adds value to people's lives. So, if you have an attractive social media feed, people would understand your experience and knowledge in your particular field.
Once you optimize your bio, it's time to optimize your feed properly.
You can put some client testimonials as it acts as a solid social proof towards whatever you've done in the past. Also, show some behind the scenes like your working place, your teammates, etc.
Build your funnel
Funnel Marketing is one the best ways to drive traffic to your website and helps in converting your followers from cold to warm leads. Once you optimize your feed with valuable content, you can ask people for your consultation services.
And it's totally fine asking for your services if you are already offering value from your Instagram page.
You can make a simple landing page either with Wix or WordPress and start driving traffic to it. After this, you can make a lead magnet which is essential for funnel building.
A lead magnet can be anything including ebook, checklist, webinar, templates or free consultations.
Use Instagram stories and Instagram Live to increase engagement on your page. Try Instagram Reels as it is providing tremendous reach.
Turn your followers into paying clients
If you properly follow the above steps, then you are close enough to get your first client. Be patient and stay consistent to see any results.
Instagram is a powerful tool to earn money but only when you follow the strategy.
4. Sell Digital Products on Instagram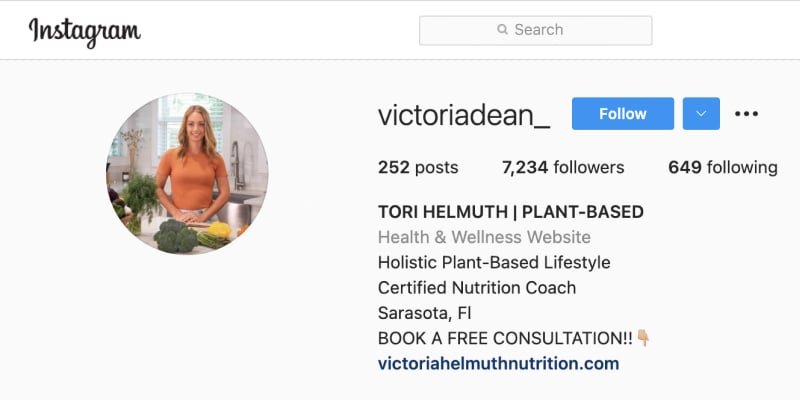 About 1 billion people are scrolling daily through endless content on Instagram. So, how will you differentiate yourself from others?
The key is to have consistent and high-quality content.
There are over hundreds of examples on Instagram where people are consistently putting content and making money by selling ebooks or other digital products.
There arе multiple digital product ideas that you can sell on Instagram.
ebooks (guides, recipes, how-tos)
Printables (planners, journals, digital art)
Videos (tutorials, lessons)
Photography (Stock Photos, mockups)
Audios (audiobooks, music)
How to sell digital products on Instagram?
Follow these steps to sell your first digital product on Instagram.
Pick a product to sell – There are so many types of products to sell but the smarter decision is to start with only one product and later scale by selling other products. So, pick only one product initially.
Choose a theme and layout – As you know, there is a huge value of visuals on Instagram, so without having an attractive visual, you can't expect your products to sell. You can use tools like Canva to enhance your photos and videos.
Create content relevant to your product – Now, you have to create engaging content that is relatable with your product. For example, if you want to sell a "Fitness Guide" ebook then you can post tips and advice regarding fitness only.
Use IG Features – You can use carousels in feed, stickers or boomerangs in stories to increase your engagement rate.
Organize Giveaways & Contests – Whenever it comes to selling products on Instagram, you should definitely use this strategy of giveaways. People just love freebies!
Don't forget to use authentic captions – captions are an important part of Instagram as it gives a glimpse of what your Instagram posts are all about. Ask people to like, comment and share.
Use Instagram Live – People like to know who is behind the brand. So, going live once in a while is a good strategy to engage your audience and build a personal brand.
Collaborate and Cross-Promote – You can collaborate with other influencers and cross-promote your own products.
The revenue streams from Instagram are enormous, if you are following the above-mentioned steps you'll definitely make your first sale.
5. Social Media Marketing Services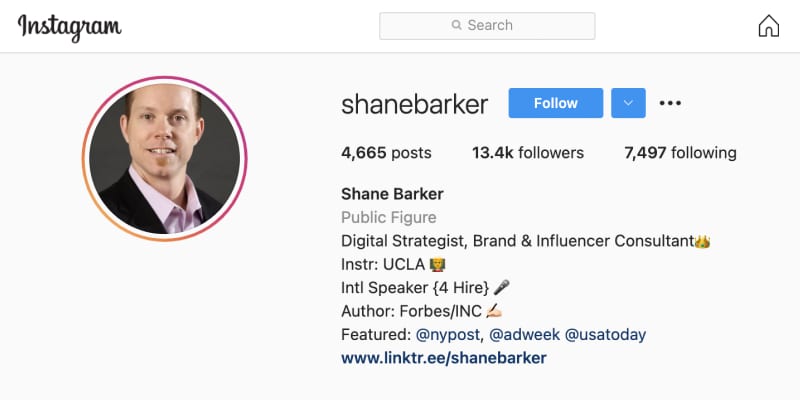 Nowadays, social media marketing agencies are one of the biggest growing industries. Many biggest brands like Nike, Gucci, Louis Viton, Starbucks are selling their products on different social media platforms.
So, the opportunity is really huge.
Nearly every brand wants to market on social media because of the exceptional response. According to Hubspot, 61% of organizations pointed out a positive impact on revenue growth with social media marketing services.
You already understand that if there is an opportunity, there might be huge competition as well. Because there are many big companies already established that are providing social media services.
So, how will you stand out from the crowd?
The answer is to work smartly and pick a niche. We already know that Instagram has become a huge platform for businesses as well, and that's why more people want to sell their products there.
So, here is a golden opportunity that you should grab in order to stand out from the crowd.
Not many people know that they can also make money from Instagram by handling Instagram Pages. Yes, there is a huge demand these days for Instagram management and growth.
All you have to do is to understand how the Instagram algorithm works and what you can do to grow any account.
How to get your first social media client?
I got my first social media client in 2017, but only because I planned my strategy to approach them. I will tell you what that strategy was in detail and step-by-step.
Step 1. Build your Social Media Community
Don't forget that if you are on Instagram or any other social media platform, your followers can become your clients as well. So, first, focus on building up your own community. Create an engaging environment and understand your audience's likes and dislikes.
Step 2. Post Consistently
Consistency Matters! If you want to become a successful social media manager, you can't go dark for weeks on Instagram. It can kill your engagement and trust with your audience.
Make a proper schedule about when and what to post. You can use Hootsuite or Buffer to manage your social media platforms.
Step 3. Approach People
You don't need to wait for a customer to come and ask for your services. Yes, it's always good if that happens, but don't wait for anyone. You can approach your targeted client on Instagram.
Keep in mind that you don't have to spam as everyone hates it. So, be casual, like you are making new friends and when you feel they need services then only ask for them.
Step 4. Delivering your services
People always forget this step but this is as important as getting clients. Because if you fail to deliver according to the client's expectations, how will you scale your Instagram business?
So, first, understand what the exact need of your client is. Write them down and observe their social media platforms (Facebook or Instagram) where they need help.
In this way, you'll be able to deliver the best results and eventually, you will become successful in earning money from Instagram.
6. Coaching/Mentorship Services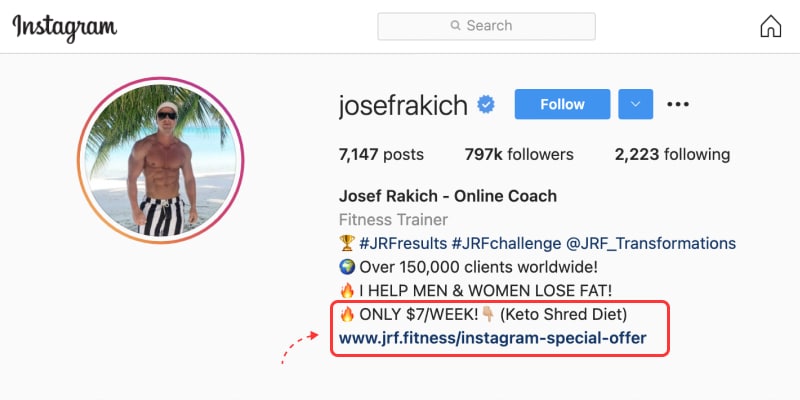 I've seen many people selling their coaching services and earning money from Instagram. Just like consultation, anyone can sell their expertise by training people.
Coaching or mentorship services are basically live training that is usually held for weeks (2-4 weeks).
These services can be in any field like Personal Branding, Business, Communication, Digital Marketing, etc.
Here's an example of Jessica Thiefels (founder of Jessica Thiefels Consulting). She used to sell Instagram Marketing Course, a collection of training and coaching videos that combine Instagram training and mindset coaching.
She has been featured in top publications including Forbes and Entrepreneur for her expertise.
Again, here you should be consistent if you want to sell your services. Create content related to your niche and show your experience and knowledge to your audience.
7. Sell Online Courses
Just like the coaching services, there is another opportunity to sell online courses on Instagram.
The basic difference between these two is that – Coaching services are live training while Online courses are recorded lectures.
The ed-tech business is a booming industry, and there is a huge potential to earn money from Instagram by selling courses.
According to MarketsandMarkets, it is expected to grow from USD 85,818 million in 2020 to USD 181,265 million by 2025.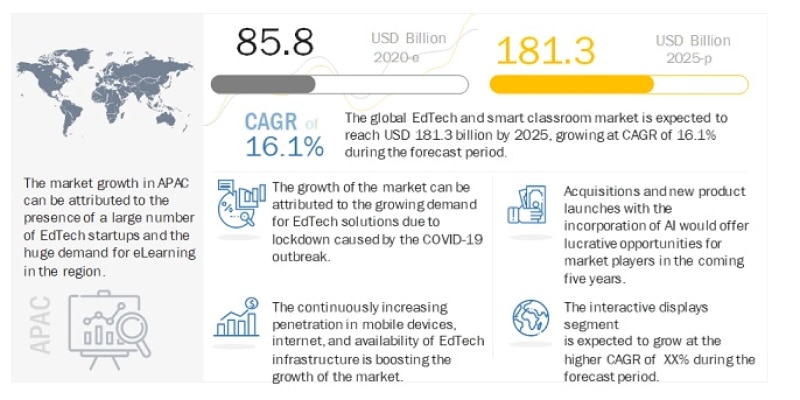 Many small entrepreneurs and bloggers are also leveraging this opportunity by selling online courses on Instagram.
How to create and sell online courses?
There are multiple platforms to create online courses like Thinkific, Teachable, Podia, Kajabi, and many more.
You should keep in mind what you exactly want to teach in your online course. Then choose your platform accordingly.
Steps to create and sell online courses:
Step 1. Create a valuable course content
Ask in your Instagram community on what topic they want the course. Use online forums to see suggestions for creating content. Find out the challenges your followers are facing and try to solve them with your content. This will give them real value.
Step 2. Choose an Online Platform for recording lectures
You can buy a subscription to some tools like Teachable or Thinkific. This doesn't cost you high if you join their pro membership.
Step 3. Market on Instagram
Once you created your content, you are now ready to market it on Instagram and share with your community. Create feed posts, Instagram reels or do Instagram Live and share it within your network.
The more you share, the more are the chances of having a sale.
8. Create your Online Store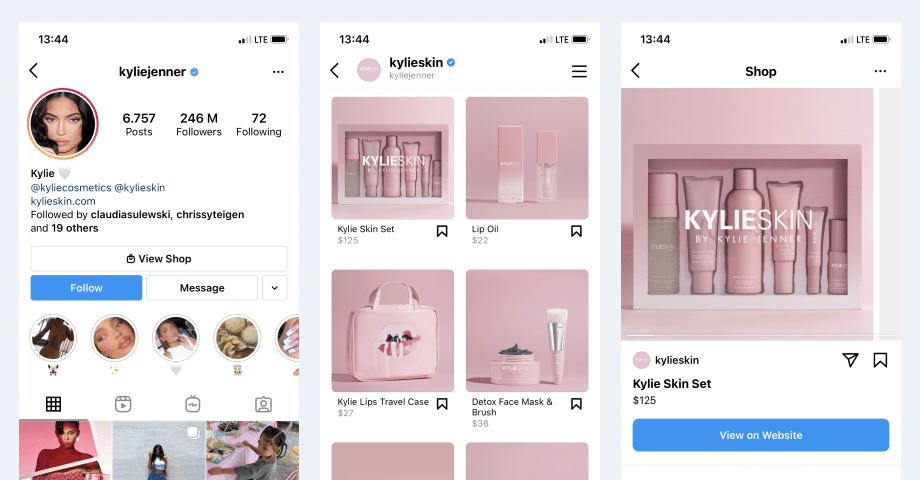 Today, Instagram is providing this amazing e-commerce opportunity to sell your physical products or merch directly on their platform and earn money from Instagram.
You might have seen big brands or celebrities like Kylie Jenner selling her products on Instagram. They have their own collection of beauty products and use Instagram as an addition to their e-commerce platform built on Shopify.
Also, it has been shown that 90% of the accounts follow a business account.
This is another benefit of becoming a social media Influencer as you can start with a simple dropshipping business model and scale into selling your own products on an Instagram shop once you start becoming popular.
In the beginning, it does require a lot of promotion and marketing but once you have a large following, it will become a lot easier over time.
How to set-up an Instagram Store?
The steps I am going to show you which Instagram itself has provided.. So, follow these to open your Instagram store and start earning money right away.
Step 1. Confirm Eligibility
You need to share where your business is located like in which country. Your business must have an eligible product and you must comply with their policies.
Step 2. Convert you Instagram to Creator/Business Account
The next step is to convert your personal account into a creator or business account in order to add relevant business information.
Step 3. Connect to a Facebook Page
Now, you have to connect your page with your current Facebook page.
Step 4. Upload your Store Catalog
Finally, you need to add your catalog and turn on shopping.
You are all set now to sell your products and make money from Instagram.
Note that Instagram monetization tools are being rolled out constantly to more users and now small business owners, micro-influencers, or even startups can easily build their e-commerce online presence, sell products and easily make money online.
Conclusion
Instagram is growing with rocket speed, and more people are shifting towards it.
So, Instagram gives small influencers a great opportunity to build an audience and monetize it. With the tips mentioned above and business opportunities, anyone can earn money from Instagram.
I suggest you take small actions with patience by implementing one strategy at a time and then scale them accordingly.
Author: Nancy Misra
I'm Nancy Misra, an enthusiastic Entrepreneur and founder at My Business Route and TheTemplateMarket.com. I love to share my ideas about online businesses and I always try to provide valuable information to my readers.
---
FYI: Embed Instagram widget automatically with the social media aggregator and UGC platform by EmbedSocial. Click below to try it for free: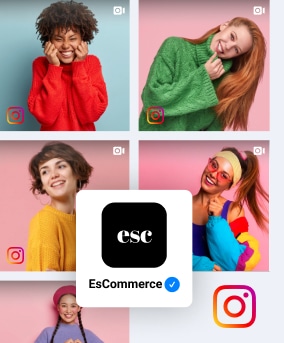 Embed Instagram widget on your website automatically!
Try EmbedFeed and display Instagram content from your feed, mentions, or hashtags on your website.
All PRO features | Cancel any time.