Many marketing campaigns on social media have user-generated content as the most powerful weapon for higher engagement rates. User-generated content (UGC) is created by satisfied customers who share their experiences of using a certain product or service.
That content can be in the form of a short video, a photo, a blog post review, a tweet, or anything you can find online created by the customers. It's common for different industries, such as UGC for automotive, real estate, fitness, beauty, etc. UGC has recently witnessed immense popularity, and most of brands are using it to share authentic content with their audience.
Now, how can you benefit from it for your automotive brand?
You are in the right place if you want to find more details on how you can use UGC for automotive marketing strategy. Stay tuned and check our 5 real-life examples of how UGC for automotive brands works.
What is UGC for the Automotive Industry?
Buying a new car is one of the largest financial commitments most of us will ever make. Putting in some money for a certain car brand is more like a personal decision and matching the needs we have for that specific car. That's why the industry is so ripe for good UGC advertising. Millions of customers worldwide will most likely share their experience with their new vehicle on social media.
In a variety of marketing channels, user-generated content offers automotive brands to provide a personalized experience to potential customers. User-generated content lets you appeal to your audience's emotions and create memorable campaigns. In the automotive industry, it refers to satisfied drivers who create content related to the car brand they own.
As a marketer in the automotive industry, you notice an enormous space available for car companies to leverage user experiences. The best UGC not only invites customers into a discussion but can also serve as a way to expose users to some flashy, but completely authentic customer reviews.
FYI: You can embed Instagram widget automatically with EmbedSocial's social media aggregator and UGC platform. Start a free trial and display your social media widgets now.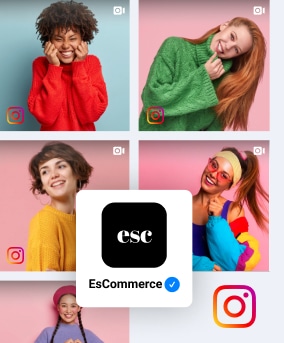 Embed Instagram widget on your website automatically!
Try EmbedFeed and display Instagram content from your feed, mentions, or hashtags on your website.
All PRO features | Cancel any time.
Why use UGC marketing for automotive brands?
UGC for automotive brands leads to many advantages for achieving their marketing goals. Here are some reasons why you should use UGC as a marketer in the car industry:
1. UGC Lead To Better Conversions
Every 2nd automotive ad on social media has rich people in luxury clothes driving a car to beautiful places. There may be an impact on some target audiences, but ROI is never on point. Knowing that it may be the American dream for most potential customers, it is far from being a reality.
Leveraging UGC for automotive brands brings transparency and relatability to the marketing campaigns. The familiar faces sharing real-life experiences inspire your potential buyers and encourage them to buy a car you promote. This is the moment where you get a better conversion rate and sweeten your goals checklist.
According to a Statista survey, 84% of respondents are more liekly to trust a brand incorporating user-generated content (UGC) into marketing initiatives.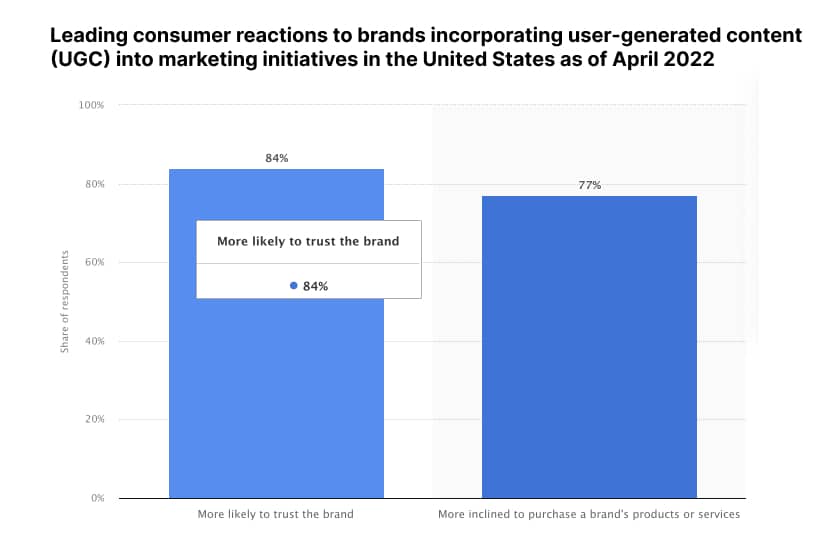 This is a chance for you to implement UGC in your marketing strategy and skyrocket the conversation rates, thanks to your happy customers.
2. You Can Achieve Higher ROI
Your customers take the wheel when you incorporate user-generated content into your marketing strategies. Besides saving you time and effort, it also helps you save money. Maybe it doesn't sound nice, but your happy customers are here to create content for you. You need to narrow it your marketing channels and attract new potential buyers.
Getting user-generated content from social media, repurposing it, and obtaining content rights is all you need to do. Additionally, leveraging UGC across many consumer touchpoints can ensure maximum ROI and increase social media conversion rates.
3. UGC Encourage Users To Share Personal Experiences
UGC in the automotive industry is mainly used to instill social proof among customers, which is one of the major marketing superpowers. You can use UGC to engage with potential and existing customers as part of your car brand promotions.
Customers will be encouraged to share their car stories when they see how well you've repurposed UGC around your automotive brand. Remember that better UGC leads to more UGC, which is crucial for attracting new buyers for your brand. In addition to improving your brand's visibility, UGC also expands your social media presence.
According to AdWeek, 50% of customers want brands to tell them which content type they will use for marketing. It means that every 2nd buyer is ready to generate content related to your car brand, but knowing the content type upfront that you plan to use in your marketing campaigns.
4. Your Marketing Campaigns Looks Better with UGC
Integrating user-generated content into your automotive marketing campaigns allows you to stand out from the competition. This is because the source is always different. It's a collection of unique stories about your car models created by your diverse range of customers.
These stories can be incorporated into your marketing campaigns to make them more eye-catching, unique, and attractive. For example, UGC in your Facebook or Instagram ads will boost your click-through rate and drive more traffic.
A report from Social Media Today notes that 90% of brands that use UGC in their ads get higher CTR. Keep that in your mind if social media ads are on your to-do list for automotive brand promotion.
Ideas to start using UGC for automotive brands
The success in implementing UGC in automotive marketing campaigns is reserved for those with high creativity and unique ideas for the brands to repurpose it. How to attract UGC is another important element in one successful UGC campaign. Let's see some ideas on how automotive brands let their customers create even more UGC for them:
1. Make your website customer-attractive
Buyers research online before they buy something, and it's an actual fact. The brand's website is the first marketing touchpoint potential customers use to learn about a new automobile brand. Integrating user-generated content into your website will give spectators the first impression of your brand.
Your website visitors will be captivated by seeing happy faces alongside your car models. With the UGC gallery, your customers will be encouraged to scroll through the cheerful experiences on the website As a result, your website's performance will improve, and your brand image will be enhanced long-term.
2. Use Creative Social Media Ads
Create social media ads on your branded social media channels to harness the powerful UGC. With original, trustworthy, and attractive social media ads, you capture customers' attention by providing something different. It can differ from the usually branded campaigns and be something unique and never-seen-before. Your social ads would attract users to engage with them. It would be interesting for users to hear the stories about the cars your customers have owned, which would further improve your brand's ROI.
3. Organize Hashtag Campaigns
Hashtag campaigns are the most common marketing strategy among automotive brands. Many popular brands have launched such campaigns, like Audi, Porche, and Toyota, so that you could do it too. First, you must create a unique hashtag related to your car brand. It can be something like Porsche's hashtag #PorcheMoment or Audi's #WantAnR8. Also, you can create just a relatable and memorable hashtag like Toyota's #feelingthestreet. The idea is to create a hashtag that would encourage your audience to use it all around their profiles.
You can even announce your branded goodies in the hashtag contest as a winning prize. This will encourage more people to participate. It will increase brand awareness and social media presence and allow you to repurpose UGC in other marketing campaigns.
4. Launch Email Campaigns With UGC
In the automotive industry, customer experience is crucial. You can enhance your email campaigns by engaging UGC and letting your customers receive promotional emails from their favorite car brands.
Users appreciate UGC, as it makes your emails more authentic and relatable. Your customers will look forward to them instead of feeling forced. It would increase click-through rates, decrease unsubscribes, and create a two-way conversation between your car brand and your subscribers.
FYI: You can embed Google reviews widget automatically with EmbedReviews platform. Start a free trial and display your Google reviews now.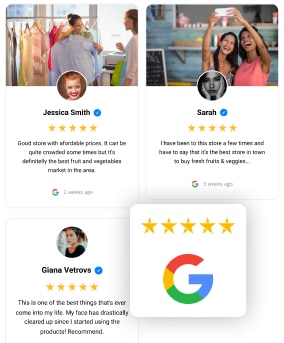 Generate & embed your Google Reviews.
Try EmbedReviews, generate Facebook and Google reviews, and display social media reviews widgets on your website. Automatically and in seconds.
All PRO features | Cancel any time.
5 Examples of using UGC for automotive marketing
We saw that big companies in the automotive industry use their happy customers to grow their online presence and attract new potential buyers. Right below, you can find 5 real-life examples of how specific car brands use user-generated content for automotive marketing campaigns and include their customers in their promotions. Let's dive into it:
1. Audi: Twitter Growth With #WantAnR8 Hashtag
Audi is our first real-life example of a successful UGC marketing campaign on social media. It all started with a simple tweet from the famous Twitter influencer Joanna McCoy when she tweeted on her profile a couple of years ago: "@Audi I #WantAnR8". After some impulsive tweeting from other people on the platform, Audi decided to give her a free ride and have fun with this supercar.
Looking at such a positive response from that hashtag, Audi decided to create a hashtag campaign around #WantAnR8. The result was mind-blowing, and the whole of Audi's Twitter community went crazy. There were millions of tweets around this hashtag, leading to Audi winning the award for best hashtag campaign. They noticed significant growth on their social media, repurposing the #WantAnR8 posts.
Millions of people constantly post pictures on Twitter using the popular hashtag from Audi's R8 model. Here is an example of it: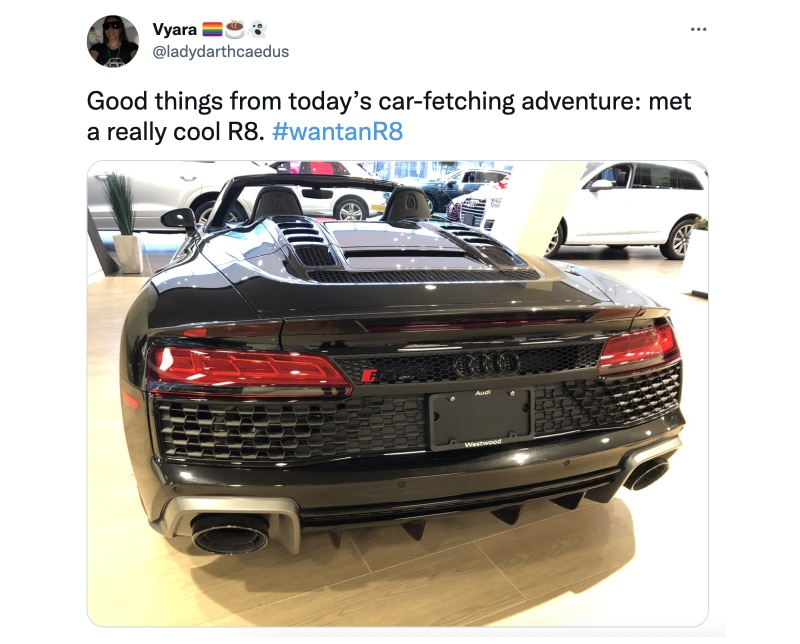 Also, many Audi car dealerships and saloons worldwide use UGC on social media from Audi R8 to attract potential buyers and create car promotions with the same hashtag.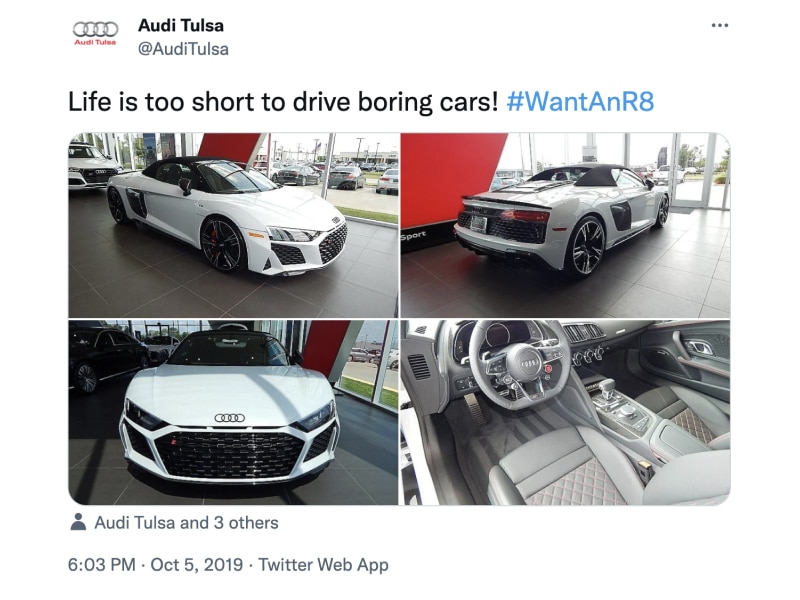 2. Porsche: Attracting New Customers With International Customers' Experiences
Porsche is another car brand on our list, implementing UGC in its marketing strategies to attract new customers. Porsche encourages their happy customers to share their personal experiences in different spheres and make a showcase on their main website.
How do they do it? Porsche launched its hashtag campaign on social media with the unique #PorscheMoment hashtag, asking its fans to share posts about their Porsche models. Then, they publish them on their site, selected by certain categories for unique car experiences. Here is an example of how they share international customer stories in the form of articles from professional race drivers, travelers, and car enthusiasts: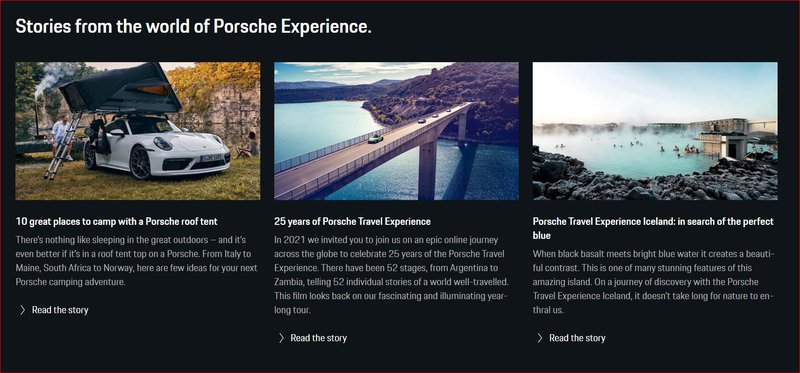 3. Nissan: UGC creation spree with the #VersaVid contest
Nissan has prepared an amazing strategy for using UGC in its brand awareness strategy. Namely, they started a branded campaign related to their car model Nissan Versa known as #VersaVid. This campaign was firstly intended for the video-streaming platform Vine with six seconds long videos.
The idea behind the campaign was to invite Vine users to download and print out an image of the new Versa and to create stop-motion animations after making the paper mockup of the Versa model. From road trips and vacations to navigating furniture, pets, and children, Versa drivers took their 2D paper vehicles on various adventures with them.
Taking an automotive brand and making it fun was the key to this campaign's success while simultaneously allowing people free reign to express themselves creatively. Ultimately, Nissan generated more shareable user-generated content on social media than it could have done alone. Here is an example of one #VersaVid Vine video Nissan used in their UGC marketing: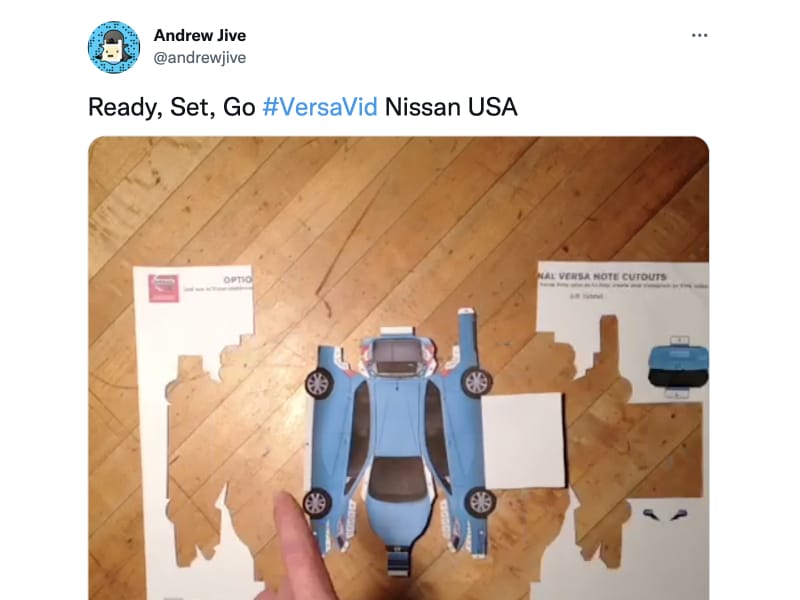 4. Toyota engages customers on Instagram with #ToyotaAdventure
Toyota is known for putting the customer first and creating an atmosphere of fun, adventure, and exploration. Through their #Toyotagram hashtag, they are allowing customers to share stories and share experiences while using their Toyota vehicles.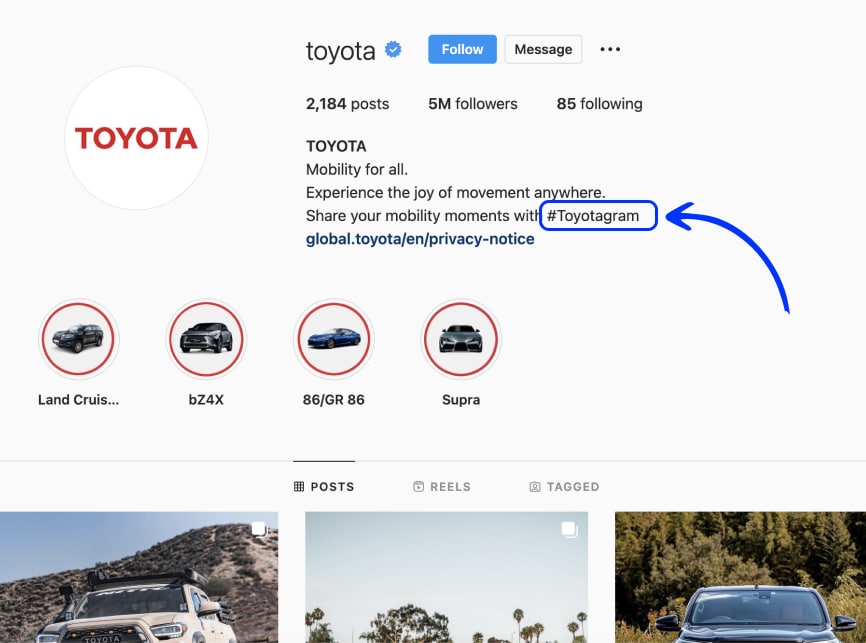 It's a great way to interact with current customers by seeing what kind of adventures they're having, as well as inspiring future customers. From dirt roads to personal upgrades, Toyota customers have the opportunity to show off their pride in owning a Toyota.
The hashtag has been incredibly successful so far with over 500,000 posts on Instagram alone and many more on other social media platforms. It's great to see that Toyota is staying connected with its customers and creating a community around its product. This type of engagement not only encourages brand loyalty but gives customers a feeling of being a part of something bigger.
Whatever the story may be, Toyota's hashtag is sure to bring together people from all walks of life and inspire the next generation of Toyota owners. If you are a Toyota customer, go ahead and post your adventures with the hashtag: #ToyotaAdventure or explore what other people are saying.
5. Ford: Increasing brand awareness with UGC for the Fiesta model
Regarding UGC in automotive marketing, Ford is among the latest brands in this game. As part of its efforts to ensure positive results with customers, Ford has given cars away in the past to its top supporters. Now, the new Ford Fiesta ad campaigns for the next year will feature only user-generated content.
Like other brands, Ford focuses on creating a team of top UGC creators to create the ad creatives that Ford will use in its ad campaigns. This is a bold step for a big car brand like Ford. These new 'Ford Fiesta Agents' will be equipped with a car and camera and be given free rein to create any content they like. They will also be expected to compete in events such as the X Games. The idea was to show the vehicle in its natural habitat, and user-generated content was the perfect way to accomplish that.
Here is an example of the Fiesta Movement page promoted by Ford for UGC worldwide back in 2009:

6. Tesla: Spends $0 with UGC marketing
It is funny how most brands spend tens of millions on advertising and agency commissions to develop a UGC strategy. But in the case of Tesla, Elon Musk, its CEO, decided (or maybe it just happened) that from day 1, they would save marketing money, and he would be the central figure for inspiring people to share their experiences of using Tesla. We can outline 2 major things that this strategy benefited Tesla:
1. Driving demand
This turned out to be the best UGC strategy ever to create awareness and drive huge demand. In more detail, when a friend or a person you follow buys a Tesla, they become almost a free salesman. Due to their excitement and satisfaction, the latter broadcasts all the necessary information much better than any salesman in the world. Why because he truly believes in the product, uses it every day, and is 100% genuine.
Here is an example of how people create UGC video by reviewing their first Tesla vehicle experience. It's about Tesla's autopilot, and some customers are so creative!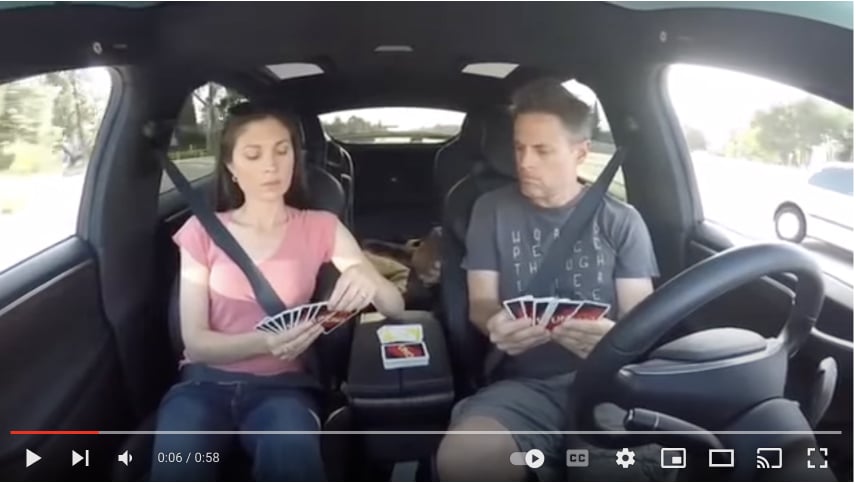 2. Maintaining good relationships and loyalty
Again, UGC comes to the rescue.
Each time Tesla has an update of the software or a new feature, people having Tesla cars engage in conversations. As they become knowledgeable, they provide feedback and inspire more people to engage in the brand's journey of building a long-lasting community.
Tesla does an excellent job of reposting UGC for its Instagram audience. This saves them time when it comes to creating content and encourages other Tesla owners to create content and be on the official Tesla Instagram page in front of millions of people.
Here is an example of how Tesla reposts content from happy customers and keeps the Instagram page fresh.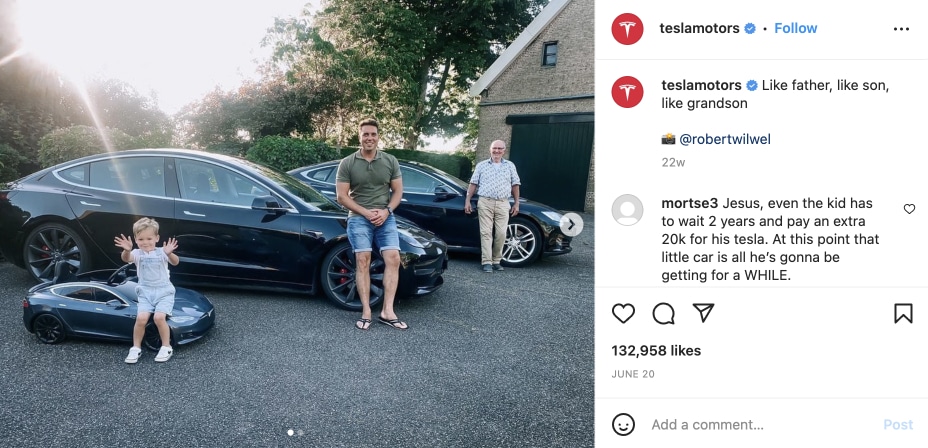 By the way, Tesla reposts content from digital media like Reddit, Instagram, Facebook, etc. so if you are a Tesla car owner, make something unique to get a credit on your profile:
Here is an actual UGC and recommendation from a satisfied customer and their experience with the sound system in the car:
Tool to collect UGC for automotive brands
To help auto brands collect UGC at scale and automatically, we recommend using a UGC platform such as EmbedSocial.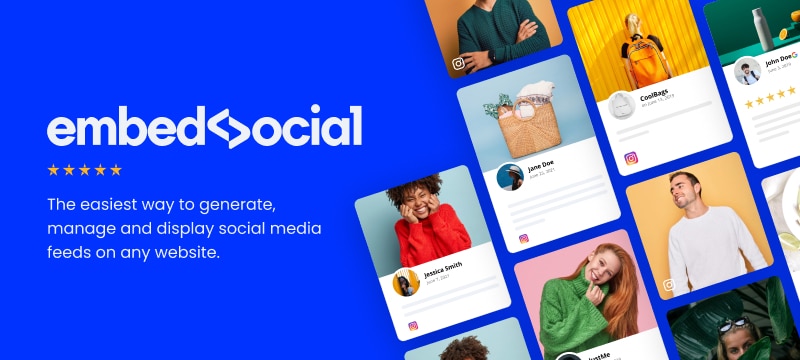 EmbedSocial makes collecting and managing user-generated content easy for auto brands. With features such as gallery widgets, hashtag campaigns, automatic moderation, and more, it's never been easier to collect authentic customer reviews and photos from your followers.
Brands will only need to connect their social media profiles and submit hashtags, and the system will pull the automatically. This will save time and resources and ensure that the content is 100% authentic. EmbedSocial also provides access to powerful analytics tools so that auto brands can measure the success of their UGC campaigns.
FAQs
What should you keep in mind when using UGC for marketing?
When using UGC for your marketing campaigns, ensure you reach out to your customers before sharing their content. Ask them for permission, receive users' consent first, and then repurpose it for marketing. Also, remember that your potential customers will trust your existing customers and their personal experiences, so make sure to get the most out of it in your campaigns.
What are the best ways to use UGC for marketing purposes?
You can use it on your website to share personal experiences from your clients, and use it on social media by launching hashtag campaigns and contests, email marketing campaigns, paid social media ads, etc.
What are the benefits of using UGC for marketing campaigns?
UGC will help you to save your marketing budget, save a bunch of time for creating content, and improve your ROI. Also, it will make your campaigns look real and serve you as social proof, which can lead to increased brand awareness on the internet.
Can I pay someone to create UGC for my car brand?
Paying someone to create content related to your brand for marketing purposes is also a practice among marketers, but it's not organic and real. Brands usually pay at least $200 for 60-second-long videos on platforms like Upwork and Fiverr. Make sure your UGC marketing campaigns are clean and organic, implementing happy customers who share personal experiences
Key Takeaways
In this blog post, we outlined the main benefits of why user-generated content is worth considering when launching a campaign for a car brand. UGC gives an advantage to your customers as you can use it to get their voices to tell your story for you. It builds trust and loyalty in your brand, strengthens relationships with fans, and increases conversions. Moreover, UGC comes at a lower cost than creating videos or images from scratch and offers more authenticity than stock photography. UGC provides valuable insights for marketers and helps them better understand their customers and create relevant content for their audience.
In conclusion, user-generated content can significantly impact your car brand's success as it gives you an insight into what people think about your product, builds trust in your brand, and acts as a cost-effective tool for marketing campaigns. Therefore, automotive marketers need to leverage UGC to maximize their reach and capitalize on the potential benefits.
And finally, in order to capture UGC across multiple social media channels, use a UGC platform such as EmbedSocial to collect videos and photos from your customers posted on Twitter, Instagram, TikTok, or Facebook.
FYI: You can embed Instagram widget automatically with EmbedSocial's social media aggregator and UGC platform. Start a free trial and display your social media widgets now.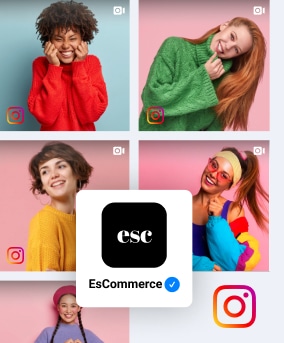 Embed Instagram widget on your website automatically!
Try EmbedFeed and display Instagram content from your feed, mentions, or hashtags on your website.
All PRO features | Cancel any time.