YotPo is a customer engagement software that allows businesses to collect, curate, manage, and respond to user-generated content in the form of reviews, photos, Q&As, etc. Yotpo primarily targets eCommerce businesses with a suite of tools designed to drive sales, build trust and foster community among customers.
When it comes to eCommerce sales, YotPo's mission is to return customers back to the brand and make them a more significant piece of the cake. A successful online business makes at least 50% (source) of its sales from return customers, so this retention marketing platform enables brands to get there firsthand.
FYI: You can embed Google reviews widget automatically with EmbedReviews platform. Start a free trial and display your Google reviews now.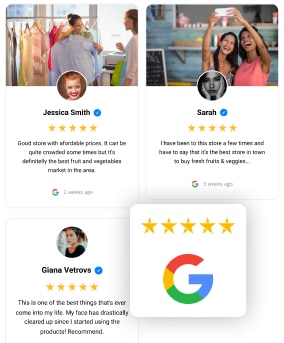 Generate & embed your Google Reviews.
Try EmbedReviews, generate Facebook and Google reviews, and display social media reviews widgets on your website. Automatically and in seconds.
All PRO features | Cancel any time.
Why do Small and Medium Businesses Need YotPo Alternatives?
Yotpo plays a significant role in the market by providing a comprehensive management platform for user-generated content and customer engagement. It helps businesses build trust, share brand awareness, and improve their conversion rates. However, many businesses might be looking for the best Yotpo alternatives due to a variety of reasons:
Cost: Yotpo could be more expensive than its competitors, which might push smaller businesses or those with tight budgets to look for cheaper alternatives. Even if there is a free trial, the monthly costs can vary to up to $200 depending on the pricing plans and services you need.

Complexity: While Yotpo's comprehensive feature set can be a great opportunity, some businesses may find it overwhelming or unnecessarily complicated to use according to their business requirements – particularly if they only need a subset of the tools offered.

Integration Issues: Depending on your existing tech stack, many users might encounter issues when trying to integrate Yotpo with other software solutions. YotPo is one of the best software for Shopify integration, but integration with multiple users may be quite challenging for many companies.

Customization: Yotpo may not offer the level of customization that some businesses require. Other platforms might provide more flexibility to tailor the automation tools to specific business goals.
These are just a few reasons why people might decide to go with another tool and do research for the best alternatives on the market. Let's see what you should look for when searching for YotPo alternatives and how to recognize the best ones.
Here are some alternatives to YotPo you should consider for the best outcome for your business:
1. EmbedSocial – User-generated content platform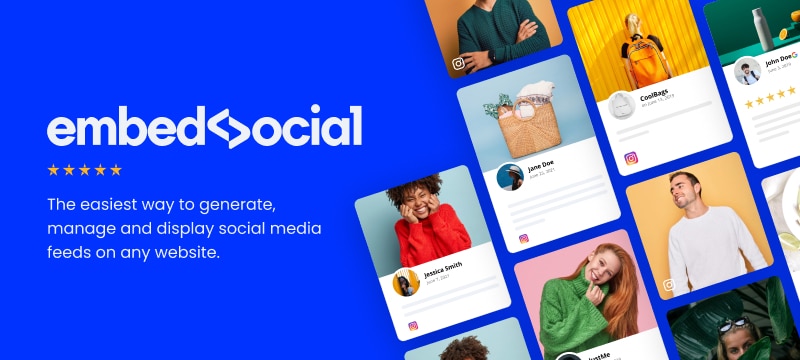 EmbedSocial is a UGC platform that helps businesses leverage user-generated content and boost their online presence and credibility. It offers a suite of tools, including capabilities to collect, manage, and showcase customer reviews from various platforms through different website widgets.
Notably, its seamless integration with social media platforms allows businesses to auto-sync and display social media feeds from networks like Facebook, Instagram, Twitter, and others directly on their websites, providing a more engaging and visual experience for potential customers.
Key features and benefits:
Embed Google Reviews on any website without coding skills
Numerous social media widgets (depending on the pricing plan)
Existing and new customers support 24/7
Auto-sync option
Integration with Zapier

Live chat feature
Pricing
EmbedSocial provides different pricing plans for tools like EmbedFeed, EmbedForms, EmbedReviews, EmbedStories, and Feedlink, starting from $3 per month up to $99. If you decide to buy all Embed stuck in one bundle, the monthly plan will cost you $64.
FYI: You can embed Google reviews widget automatically with EmbedReviews platform. Start a free trial and display your Google reviews now.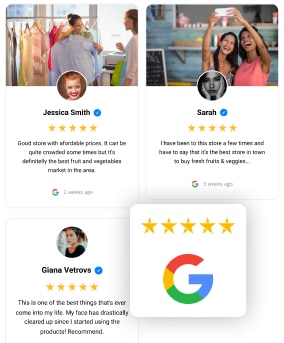 Generate & embed your Google Reviews.
Try EmbedReviews, generate Facebook and Google reviews, and display social media reviews widgets on your website. Automatically and in seconds.
All PRO features | Cancel any time.
Pros and Cons
Pros
Easy customization process.
AI reviews responder
Embed social media feeds, like TikTok feeds and Instagram feeds.
Offers the biggest reviews and social media widgets the templates library.
Free trial for all tools.
Integration with different platforms.
The best platform to embed Google reviews on your website in a second.

Dedicated account manager
Cons
No features for loyalty programs at the moment
Overall, EmbedSocial provides a vast platform for SMEs who want to use user-generated content from social media plus their own reviews on Google or Facebook to increase online sales on their websites.
2. PowerReviews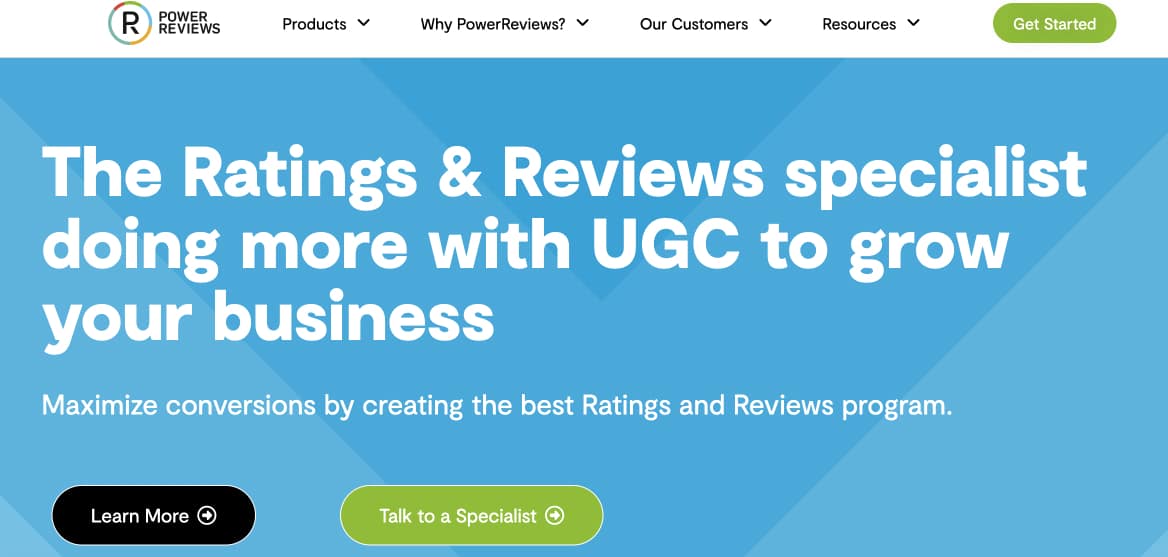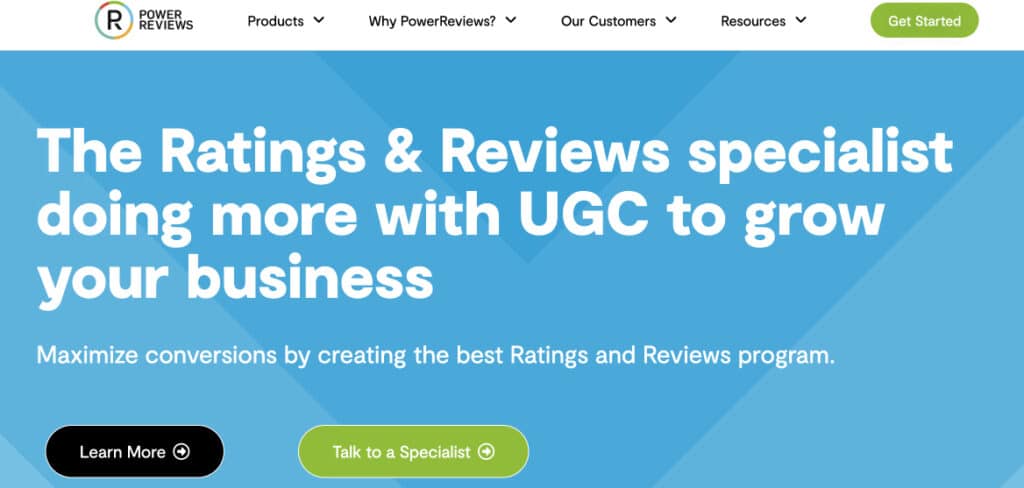 As the name suggests, PowerReviews is a customer review management software that helps businesses collect, analyze, and display reviews about their products and services.
It offers multiple tools to leverage the power of user-generated content and improve customer experience. As a YotPo competitor, it is flexible and brand-aligning software that ensures you maximize the value of the UGC you collect.
Key features and benefits
UGC collection analytics
3,000+ Display Options
UGC displays conversion analytics
Sophisticated Natural Language Processing (NLP)
Reviews repurposing on different platforms
Integration with e-Commerce platforms
Custom incentives, badges, and points
Q&A Functionality
Pricing
Their pricing plan starts at $399 per month.
Pros and Cons
Pros
Smart routing queues
Tracking customers & reviewers
Suitable for e-commerce merchants
In-built reporting
Posting reviews on Twitter, Facebook, etc.

Q&A pages
Cons
No free trial
Outdated dashboard
Lack of flexibility around product reviews.
Complex to use as a review plugin
3. Trustpilot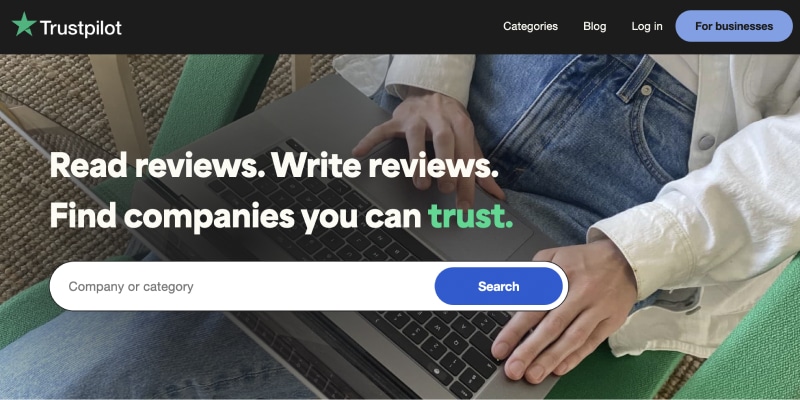 Trustpilot is a renowned online review platform that operates globally, providing businesses and customers with a space to interact and build relationships.
This customer review management software offers companies a way to collect, manage, and respond to reviews, whether they're positive or negative.
By doing so, Trustpilot provides a transparent and open channel for customer feedback, which can significantly enhance a business's reputation, credibility, and SEO.
Key features and benefits
Review collection, including email invitations and reminders.
Review management and building reputation
Widget display
Integration with popular eCommerce platforms and CRM systems
Review insights and analytics.
SEO Benefits – Trustpilot reviews can appear in Google search results
Fraud and misleading reviews detection
Pricing
Standard plan – $250 per month
Growth plan – $600 per month
Scale plan – $900 per month
Pros and Cons
Pros
Utilizes competitive intelligence
Widget integration
Personalized review request forms
Sentiment Analysis
Ideal for e-Commerce stores to build trust
Provide real-life reviews and experiences.

All reviews are verified to ensure authenticity.
Cons
Limited customization
High cost for many small businesses

Sometimes you can find fake reviews
4. Stamped.io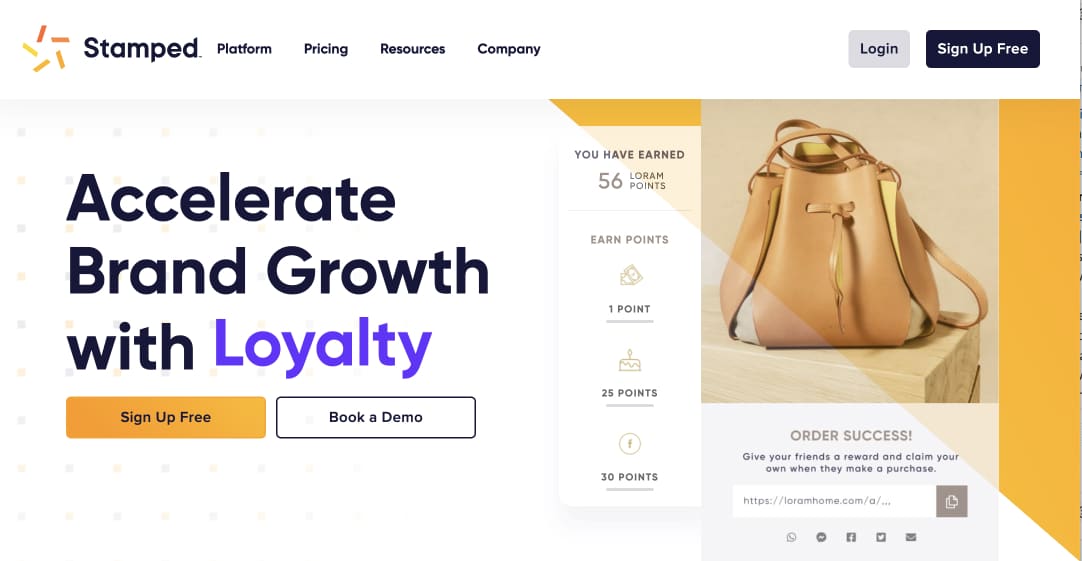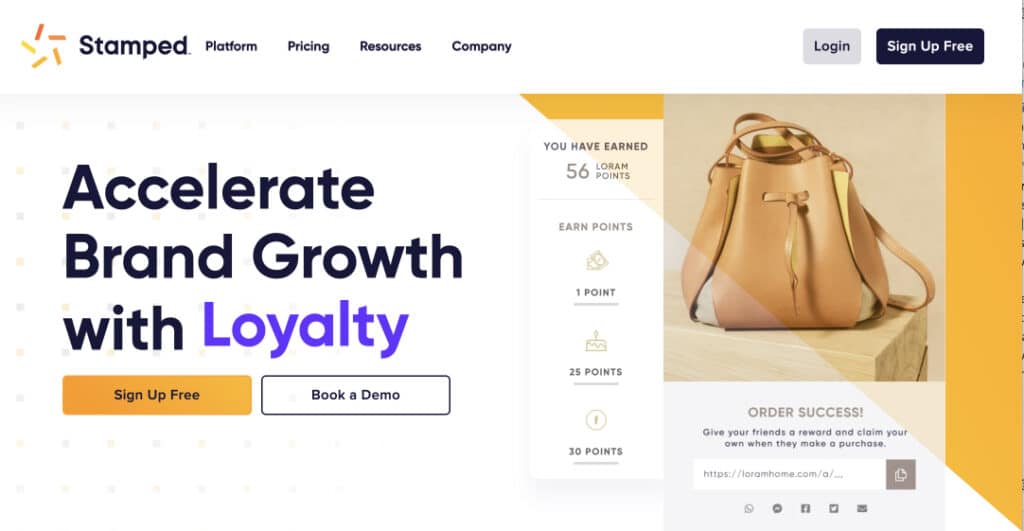 Product reviews, ratings, and user-generated content help you give your customers a voice and acquire new customers, so Stamped.io is another YotPo alternative for you.
Stamped.io is a customer review and rating management software that allows businesses to collect and manage UGC, such as product reviews, ratings, and Q&A.
It is popular among eCommerce businesses due to its ease of use and integration capabilities with various eCommerce platforms.
Key features and benefits
Visual user-generated content
Product reviews and ratings
Integrated AI technology
Net promoter score
VIP and referral program

Actionable Insights with smart data
Pricing
Basic plan – $19 per month
Premium plan – $49 per month
Business plan – $119 per month

Professional plan – $249 per month
Pros and Cons
Pros
Easy integration with e-Commerce platforms
Make your social media shoppable
Enterprise level e-Commerce support
High-level data protection

Loyalty Points
Cons
Unusual problems with loyalty points

High cost for small businesses
5. Bazaarvoice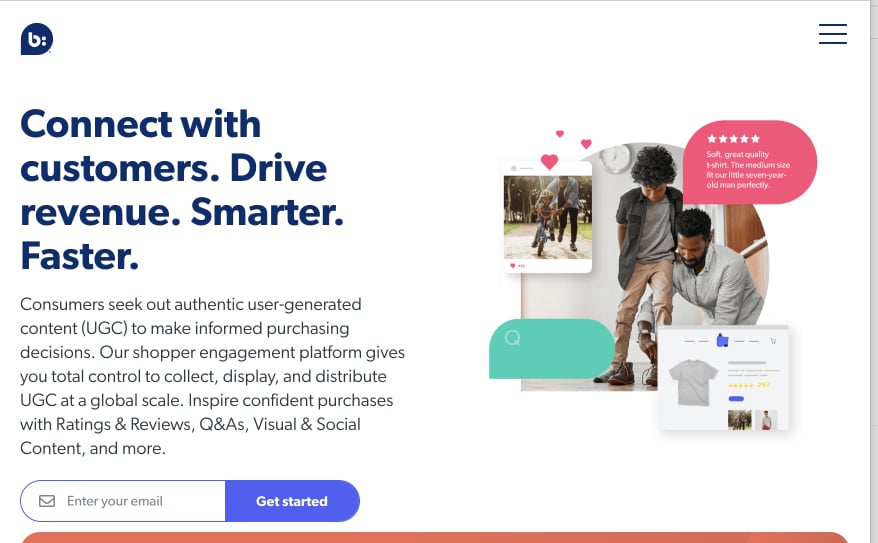 Yotpo also competes with Bazaarvoice, one of its biggest competitors. E-commerce merchants appreciate the ease of doing business and the ease of netting the requirements that Bazaarvoice provides.
Bazaarvoice also offers better integrations, APIs, and marketing features than Yotpo, making it one of the best alternatives online.
Key features and benefits
Enrich your product pages with UGC
Strategic partnership with Bazaarvoice
Make social media content shoppable with Social Commerce
Drive retail growth
E-commerce trends and predictions

Moderated ratings and reviews
Pricing
The cost of distributing review content to the Bazaarvoice Network starts as low as $7,000 per brand per year and is available for brands today.
Pros and Cons
Pros
Easy dashboard for reviews moderation
Social media management option
Email reminders
Actionable insights
Monitoring campaign performance

User-friendly interface for customer engagement
Cons
Poor customer support answers for specific issues

No free trial
6. TurnTo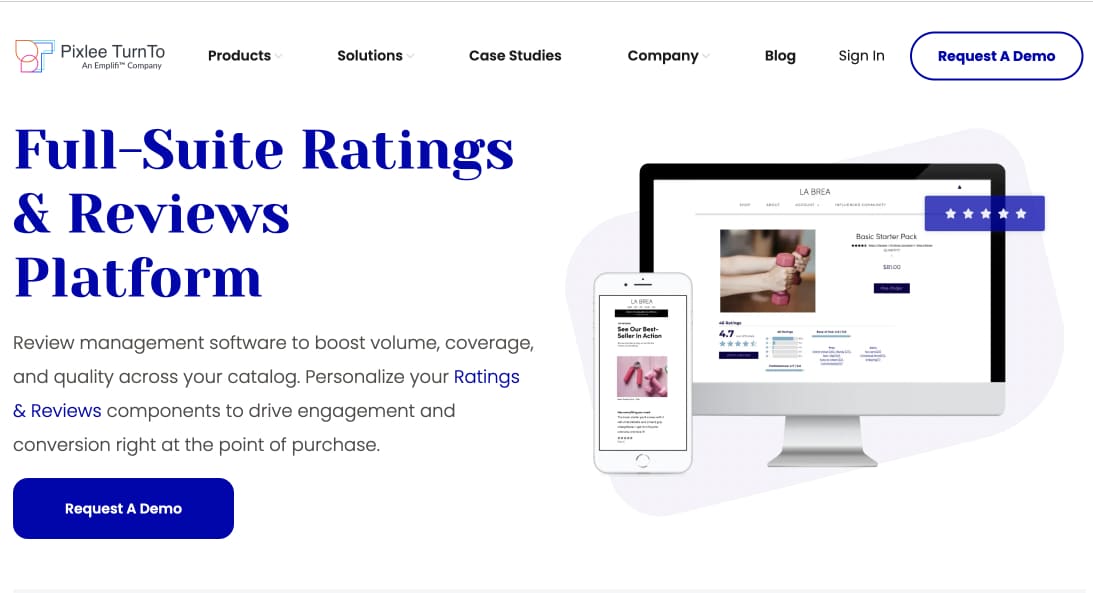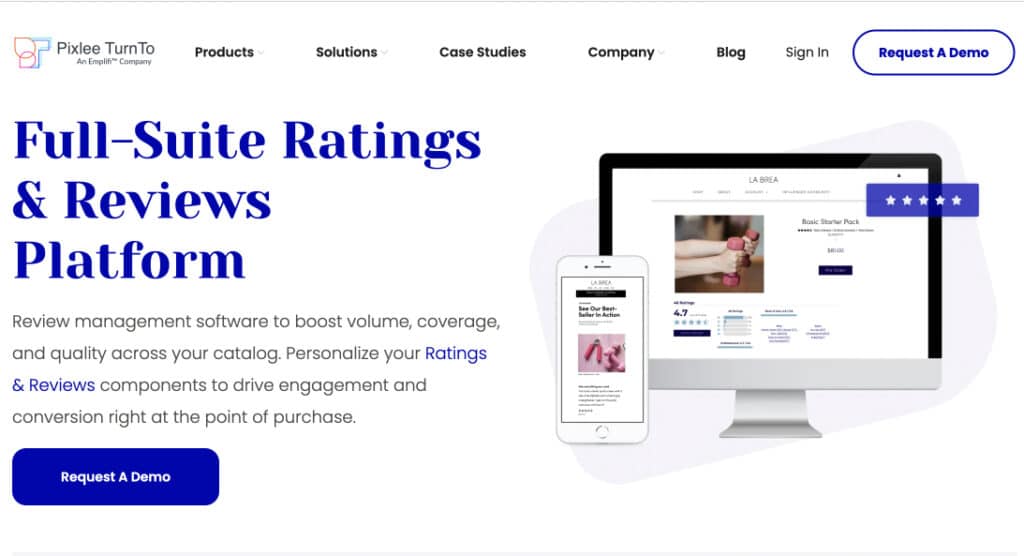 Pixlee TurnTo has gained popularity as a platform for generating and managing customer reviews. This tool is known for its helpful and sincere customer success team, which every user appreciates for their business purposes.
Their reporting and insight management is also great with a good pricing plan that suits everyone's budget.
A free trial is not available, but the features and benefits will definitely bring you decent growth regarding your UGC content and influencer marketing strategy.
Key features and benefits
Collect social media UGC
Launch better influencer marketing programs
Moderate reviews and boost trust, conversions, and SEO
Manage community relationship
Publish community content across e-Commerce channels.
Analyze the ROI of community-powered commerce.
Pricing
TurnTo doesn't provide any details about their pricing plan
Pros and Cons
Pros
Link tracking
Find relevant influencers for the relevant content.
Influencer marketing for your community
Easy way to bring value to your community

Content repurposing on a different channel
Cons
UI designed for the mobile, poor desktop version
No details about the pricing plans
7. Reviews.io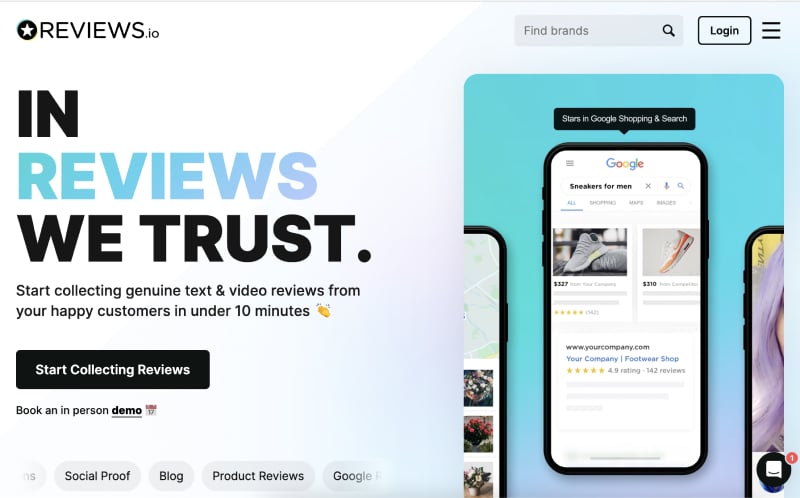 Reviews.io is another low-cost Yotpo alternative that deserves a spot on our list. The pricing options are excellent for new companies and small businesses. In addition, it has higher ratings than Yotpo despite having similar features. The tool can collect video reviews and manage your reputation by collecting company reviews, product reviews, Google seller ratings, and UGC.
Key features and benefits:
Google seller ratings
Collects reviews in a matter of minutes
Has the ability to collect video and SMS reviews
Highlights the most compelling customer reviews to boost sales
Attracts new customers with loyalty and referrals
Surveys and attributes
Pricing
14 days free trial
Enterprise plan – starting from $499 per month
Professional plan – $189 per month

Growth plan – $99 per month
Pros and Cons
Pros
Build trust signals for new potential customers
Easy collect company reviews
Loyalty points
Free trial

Boost SEO
Cons
Limited customization option for Twitter integration

Limited features available only in the paid version
8. BirdEye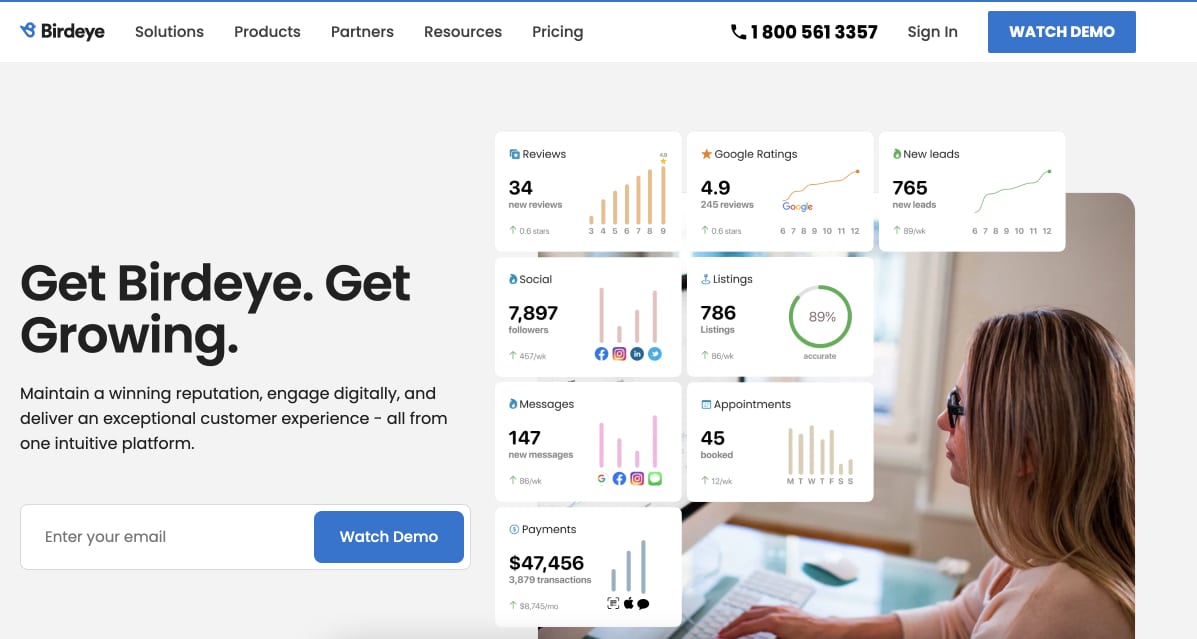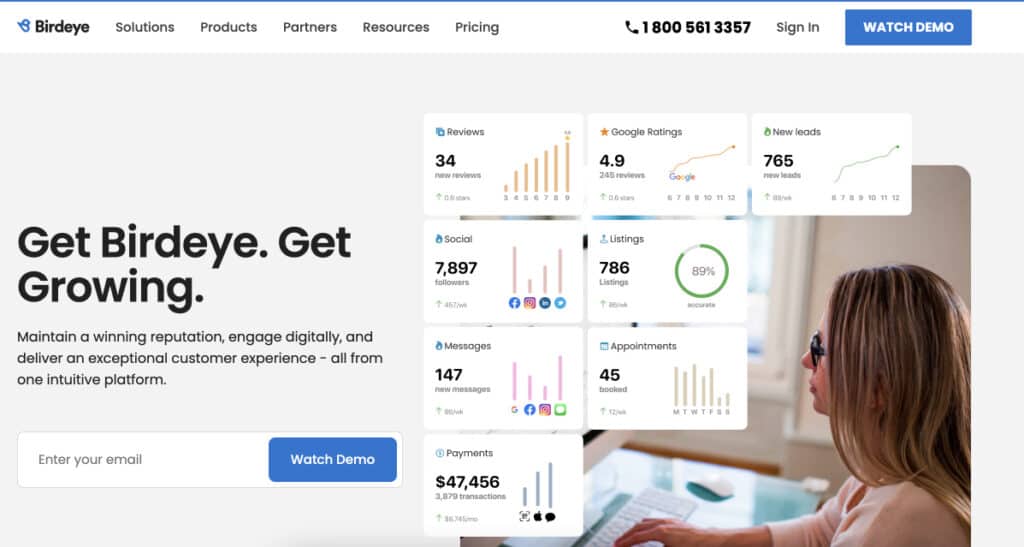 Another cheaper alternative to Yotpo is BirdEye which reimagines how customer feedback is used to attract and retain customers. All channels, including review sites, social media, and surveys, are used to collect real-time customer feedback, ratings, and sentiment.
One of the biggest advantages of Birdeye over Yotpo is its variety of features. With this platform, store owners can perform competitive analysis, use social ticketing tools, manage their online presence, market reviews, track their performance, and manage their inventory.
Key features and benefits
Put your business on the map and be found everywhere
Manage conversation through a single inbox
Use AI to turn feedback into insights
Manage and monitor reviews on over 200 sites
Integrated payment method

Chat with website visitors
Pricing
Standard plan – $299 per month
Professional plan – $399 per month

Premium plan – Custom prices
Pros and Cons
Pros
Simple to use UI
Reliable customer support
Easily customizable
Created for small businesses
Affordable pricing
Cons
Difficult setup options for review buttons
High cost for low-budget start-ups
9. Podium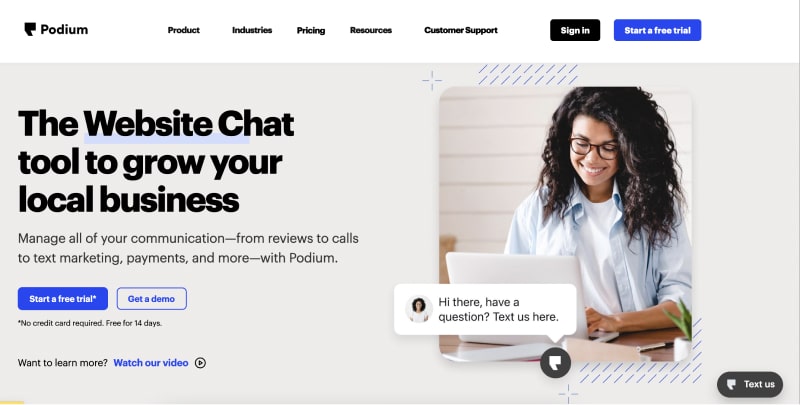 Podium is another review management tool that offers businesses a variety of tools and services for connecting with their customers. As a result of using the platform, businesses will be able to reach out to their customers, gather feedback, and enhance their online reputation. Podium's reviews platform is one of its most important features, enabling businesses to gather customer feedback and manage their online reputations.
Reviews on multiple review sites can be monitored with Podium's reviews platform, and businesses are able to respond to feedback directly from the platform. It helps businesses ensure that their customers are satisfied with their products and services.
Key features and benefits
Communicate faster with your potential customers.
Convert leads into customers.
Send text campaigns
Schedule phone calls
Text-to-pay and eCard readers
See every customer activity.
Pricing
14 days free trial
Essentials – $249 per month
Standard – $409 per month

Professional – $599 per month
Pros and Cons
Pros
Online reputation management
Customer feedback system
Industry focus
Extensive review monitoring capabilities
Excellent custom support
Free trial
Cons
Frequent problems with Podium's plan deactivation
Sometimes the mobile app is not working properly.
10. Loox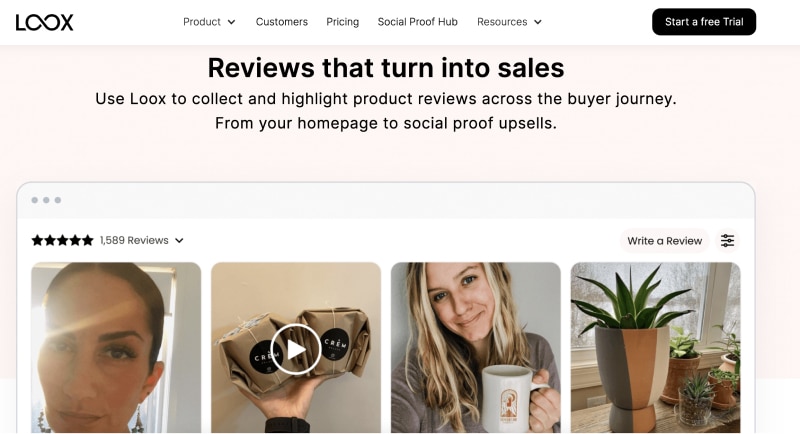 Despite being a newcomer to the UGC platform scene, Loox Shopify app is another tool that outshines Yotpo across various aspects, presenting significant value to the customers.
Loox specifically caters to the needs of small enterprises, making it exceptionally optimized for their requirements. Surprisingly, Loox competes head-on with platforms that were established before its inception. This tool has also garnered a well-deserved reputation as the premier and cost-effective alternative to Yotpo, excelling in terms of ratings, reviews, offerings, and feature sets.
Key features and benefits
Boost credibility and sales with product reviews
Customer referrals
Integration with 40 platforms
Review request emails
Reply publicly to reviews.
Pricing
Beginner plan – $9,99 per month
Growth plan – $34,99 per month

Unlimited plan – $299,99 per month
Pros and Cons
Pros
Automated review process
Easy to set up, doesn't need technical knowledge
Easy to share your products across multi-channels

Affordable pricing
Cons
Limited email design options
No free trial
What is a Good YotPo Alternative?
Some of the features that YotPo has under the roof are unique, and businesses find them useful for certain purposes. But, if you are searching for a good YotPo alternative, you should definitely try to find the most highly optimized platform for your needs. Here are some of the key features and benefits that small and medium businesses should find in the YotPo alternatives:
Online reviews and ratings generation
Any good alternative should allow businesses to easily collect, manage, display, and respond to customer reviews and ratings. Automated reminders for customers to leave reviews after purchase are also helpful in this area, allowing customers to post photo reviews, video reviews, and similar review marketing approaches.
UGC Curation
The ability to leverage customer photos, videos, and other user-generated content is a key element for every marketing campaign. The YotPo alternative should provide an easy way to incorporate it into product pages, landing pages, and similar marketing materials.
Easy Integration
The alternative platform should be able to integrate smoothly with the company's existing eCommerce platform, CRM software, email marketing software, social media, and other tools. YotPo users may find integration issues with specific platforms, so the best YotPo alternatives should provide it fast and easy.
SEO Benefits
Some platforms might offer additional features that enhance SEO, such as rich snippets, Google Shopping integration, or content repurposing. Look for platforms that will boost the brand's SEO and enhance credibility on the market.
Customizable display
Businesses should be able to customize how reviews and other user-generated content are displayed on their website. The customization feature is one of the most important elements for building brand awareness and sharing the brand's image, so keep that in your mind before choosing a YotPo alternative tool. Browse the reviews widgets library by EmbedSocial:
Loyalty program
Features that encourage customer loyalty, such as rewards for reviews or referrals, can be a significant benefit. Every store owner needs to motivate their customers with interesting rewards and convert them into brand ambassadors, so the platform should allow you to do it safely and soundly.
Affordable Pricing
The pricing should be reasonable and scale appropriately with the size and needs of the business. There are many platforms where you can use a free plan and still get useful features for your needs. Do good research and choose some cheaper alternatives that will get your work done.
SMS and Email Marketing
You should be able to customize your emails with simple, drag-and-drop functionality to match your brand's voice and convert your site visitors into genuine customers. Also, the platform should allow you to easily craft, personalize, and A/B test SMS campaigns to notify subscribers about product releases, sales, exclusive offers, and similar.
Comparison Table of YotPo Alternatives
Here is a simple comparison table of the main features and price points of the YotPo alternatives:
Conclusion – Which is the Best Yotpo Alternative?
Choosing the best Yotpo alternative depends largely on your specific business needs, budget, and the features you prioritize. Here's a brief summary of each platform:
Reviews.io: This platform is a great choice if you're looking for a cost-effective solution that focuses on collecting and displaying customer reviews. It's particularly strong in its review collection and publishing capabilities.
Loox: If visual reviews are a priority for your business, Loox could be the best choice. It specializes in collecting photo reviews and offers a user-friendly interface.
Podium: Podium stands out for its messaging platform and feedback management features. If customer communication is a key aspect of your business, Podium might be the best fit.
EmbedSocial: It's a UGC platform that offers a wide range of features, including social media feeds and a testimonials plugin. If social media integration is important to you, consider EmbedSocial.
Trustpilot: Trustpilot is a well-known platform that offers robust review management features. It's a good choice if you're looking for a platform with a strong reputation and wide user base.
Stamped.io: Stamped.io offers a comprehensive suite of features, including product reviews, visual user-generated content, and a loyalty program. If you're looking for a platform that offers a wide range of features, Stamped.io might be the best choice.
Remember, the best Yotpo alternative for your business will depend on your specific needs and goals. If available, it's a good idea to take advantage of free trials or demos to see which platform works best for you.
FYI: You can embed Google reviews widget automatically with EmbedReviews platform. Start a free trial and display your Google reviews now.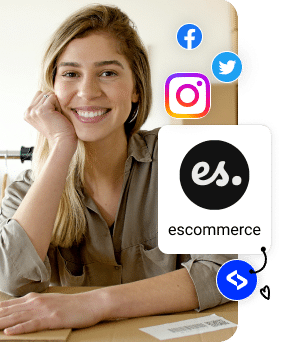 Collect social proof & user-generated content with the #1 UGC platform
Try EmbedSocial, a complete user-generated content platform to collect, monitor, and display UGC on any website.
All PRO features | Cancel any time.
FAQ about YotPo Alternatives as Customer Engagement Software
What does Yotpo do?
Yotpo is a popular eCommerce marketing platform that helps businesses manage product reviews, loyalty programs, and SMS marketing. It offers a robust solution for creating shoppable galleries and connecting with customers through social content.
What is Yotpo used for?
Yotpo is used by businesses to collect and manage customer reviews, implement loyalty programs, and conduct SMS marketing. It's a comprehensive tool that offers advanced features to boost customer engagement and drive sales.
What is a cheaper alternative to Yotpo?
Several affordable Yotpo alternatives offer similar features. Some popular ones include Loox, Bazaarvoice, Reviews.io, Trustpilot, and Taggshop. These platforms provide value-driven solutions for customer review management and social commerce.
What is a Yotpo review?
A Yotpo review is a customer review collected and managed through the Yotpo platform. These reviews can include customer feedback on products, user-generated content, and ratings that help businesses improve their products and services.
How do I write a review on Yotpo?
Writing a review on Yotpo involves visiting the business's website, finding the product you wish to review, and clicking on the 'Write a Review' button. You can then share your experience, rate the product, and submit your review.
What is Yotpo equivalent?
Yotpo equivalents are platforms that offer similar features to Yotpo. These include platforms like Bazaarvoice, Reviews.io, Trustpilot, and Loox. They offer review and loyalty management tools, social commerce, and more.
How many brands use Yotpo?
While the exact number is not publicly available, Yotpo is trusted by thousands of brands worldwide. However, it's important to note that many businesses also use alternatives due to pricing, specific feature requirements, and online store owner's needs.
What are the benefits of Yotpo?
Yotpo offers several benefits, such as collecting and managing customer reviews, implementing loyalty programs, and conducting SMS marketing. It also provides analytics tools to monitor performance and make data-driven decisions. Most of its alternatives provide similar benefits but at lower prices.
Why would a business need an alternative to YotPo?
Businesses might seek Yotpo alternatives for cost-effectiveness, specific feature requirements, or ease of use. Alternatives often provide similar services at a more affordable price point or with a user-friendly interface.
Are these YotPo alternatives suitable for small businesses?
Yes, many Yotpo alternatives are suitable for small businesses. Platforms like Loox and Reviews.io offer scalable solutions that can accommodate businesses of all sizes, from startups to large enterprises.
How do the prices of these YotPo alternatives compare to YotPo?
The prices of Yotpo alternatives often vary but are generally more affordable. For instance, Loox offers plans starting at $9.99 monthly, making it a cost-effective solution for businesses.