In this tutorial, we will show you how to reply to Google reviews via EmbedReviews.
The reason why we've built this feature in the platform is to allow the users who happen to manage multiple Google My Business accounts, to have the chance to respond to reviews without the need to login to each account separately.
And here is how to respond to Google reviews via EmbedSocial:
Go to 'All Reviews'
Click the 'Respond' button next to the review you want to respond to

In the response screen, type your message in the input field and click 'Send Message':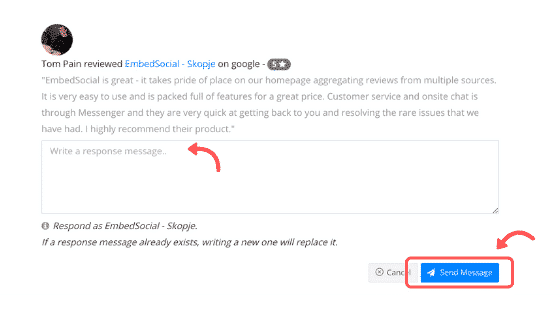 Once you do this the response will appear directly as a reply below the customer's review in your Google reviews, as shown below: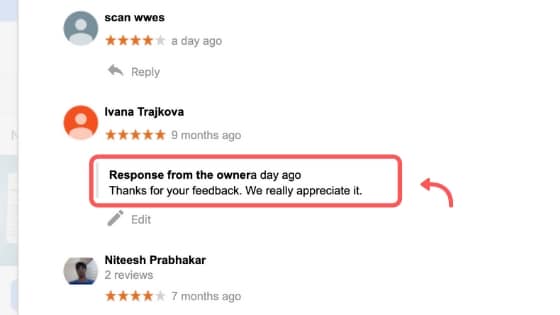 As mentioned above, the EmbedReviews features that enable to respond to reviews from one single admin panel are great for users or agencies that manage multiple Google locations or Facebook pages.
By having EmbedReviews account, they will no longer need to go to the Facebook page or Google My Business account and write the replies there.
If you are using Google, you will need to login to each Google My business account and go to the list of reviews and click 'Reply' below the review you want to respond to. With EmbedReviews all your accounts are already connected and it saves tons of time that you won't need to login to different accounts, search and then reply to the reviews.
If you need any additional help feel free to chat with us.